The Calamian Islands in Palawan offers an abundance of activities for a wide variety of interests, all in a beautiful setting. There are beaches, mountains, ancient coves, lagoons, and not to mention the spectacular sunrise or sunset. And for what you can do, there's hiking, swimming, snorkeling, boating, diving or even sunbathing — it is a long list!
To help make the most of your trip, you must know the basics –like how to get to Coron, how to get around in the town, what to pack, etc. What you will read on this blog, are practical tips, so you'll be prepared and know what to expect. I trust that you will have a pleasant and memorable trip. So, let's dive in?
Where is Coron?
Coron Town is in Busuanga. Busuanga is a municipality in Palawan province. The province of Palawan is in the south-west corner of Luzon. Luzon is the largest island in the Philippines. Are we clear on this now?
There are two Coron
Now, it is important to know, that the Coron Island and the Coron Town are two different places. To avoid getting confused with these two, Coron town is on Busuanga Island while the other is a small island only half an hour offshore and by boat from Coron town. Now, the Coron island is what you would need to see. This island is most explored by travelers from all over the globe.
Planning the Trip
Coron is a vibrant little town with a rustic feel. No matter what time of the day, it is never boring. The best part is that everyone in the village seems happy. Although frequently flocked by locals and international tourists, this hub for divers had remained authentic and still untouched by the wave of western style modernization.
The infrastructure here is still primitive. That said, the roads and highways do need a lot of work. Nonetheless, don't let that disappoint you, instead, enjoy all this Philippine apple has to offer. The old charm of rural living is still present. Thus, you will experience what it feels like to live in a remote country. And, that is the town's redeeming part!
How to Get There:
Traveling to Coron by plane is the fastest way to get on the island. Cebu Pacific and Philippines Airlines, both are flying several times daily from Manila. I like PAL for their almost zero-delay or no-flight cancellations. Cebu Pacific, on the contrary, is known for its notoriety in flight cancellations but they are they offer the cheapest airfares. Another company is Skyjet, but I have yet to experience their services.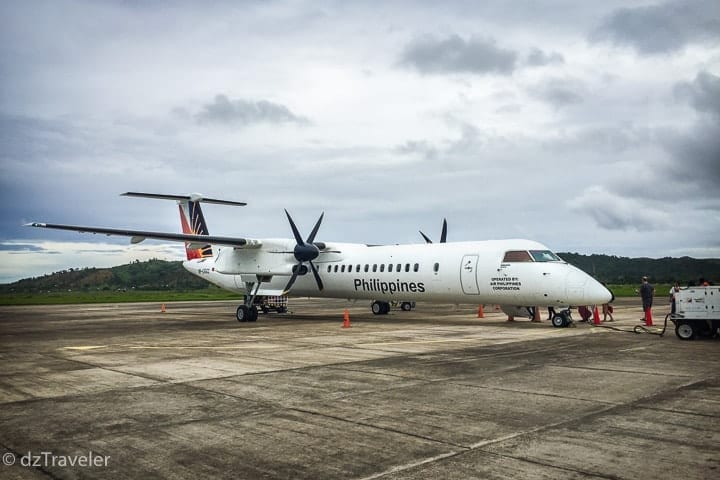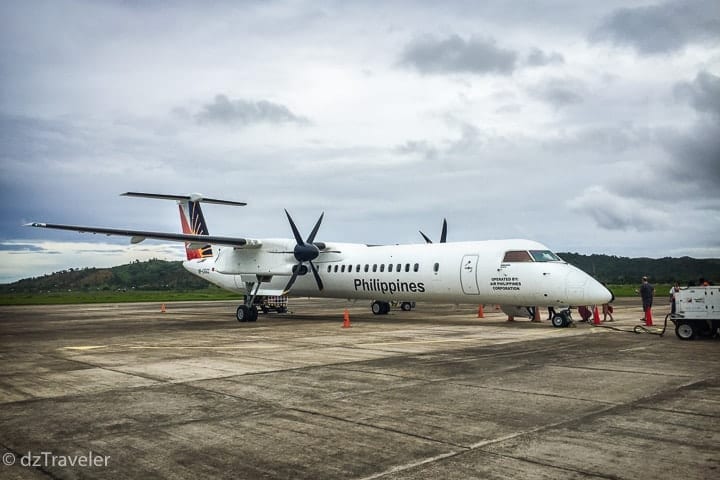 Ferry from Manila to Coron
There is a ferry that sails from Manila and Puerto Princesa to Coron twice a week. It takes 15 hours of navigation.
From Clark airport (100 km north of Manila) there are four or five flight schedules a day. So, if you are in northern Luzon, use Clark Airport as your hub to avoid the unbelievable traffic congestion in Metro Manila.
How To Get to the Town of Coron from Francisco B. Reyes Airport (XCN)
The airport (XCN) is right in the heart of Busuanga Island, 45-minute drive to the town Coron. XCN is a small airport, but bustling even at the wee hours. Transitioning from deplaning to finding transportation to the town center is easy-peasy.
For our ride, I pre-booked a coach service via AsiaTravel.com. It was my first time to avail their services. Gladly, the company did not disappoint.
If you did not book a transfer, no worries. You could hire a coach and a driver to take you to Coron town. They are waiting just outside the airport building at the exit of the arrival area. These drivers know the flight schedules, so they're there and all set to serve you! The standard fee for minivan fare is PHP 150.00 per person.
How to Get Around in the Town:
The most common mode of transportation to go around the town is by tricycles. It is the Philippine version of the tuk-tuk in Thailand. Tricycle trips within cost only PHP 10.00, but before hopping in, always reach an agreement on how much to pay. It is also possible to explore by foot. There are no taxis (or Uber.)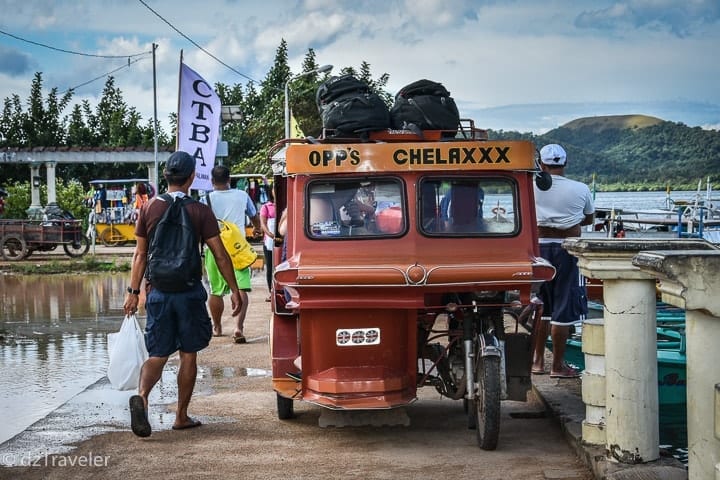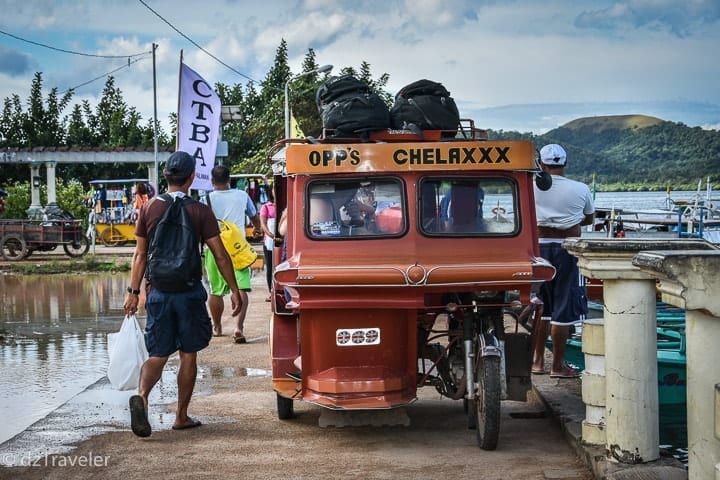 Where to Stay:
If you haven't noticed yet, Coron is a budget travel destination! As a budget traveler, I stayed at an Airbnb in the town center. It is not the best accommodation, but the beds are comfy enough. Nightly rate was $15.00, including breakfast. There are guesthouses, homesteads, and hostels for backpackers, ranging from PhP400.00 to P500.00 ($7.00 -8.00/night).
Who says those Ritchie-Rich don't have a place here? Check these out: Two Seasons Coron Island Resort & Spa and Club Paradise Resort Palawan are both luxury beachfront resorts. Stay in these resorts, and you will have a hassle-free vacation. They offer airport transfers, private tours, and a private beach area to hang out as much as you please.

Where to Eat: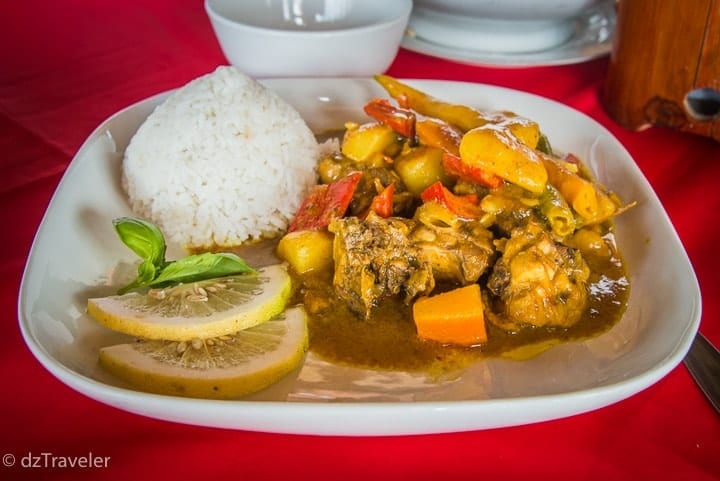 Kawayanan Grill –It is a local restaurant that offers grilled meats, seafood, and other Filipino dishes. Be ready to smell like smoked fish because right in the middle section of the restaurant are fire grills where they cook the guest's food request. Seaweed salads and fruit shakes are their specialties as well. I loved the Coconut Shake here. Try it!
Altrove Coron –If you're looking for a world fare, check out Altrove Coron for Italian dishes. Try their Margarita Pizza. It is the best I ever ate outside Italy! Interestingly, this is the very first restaurant I have entered with a "no-shoe policy!"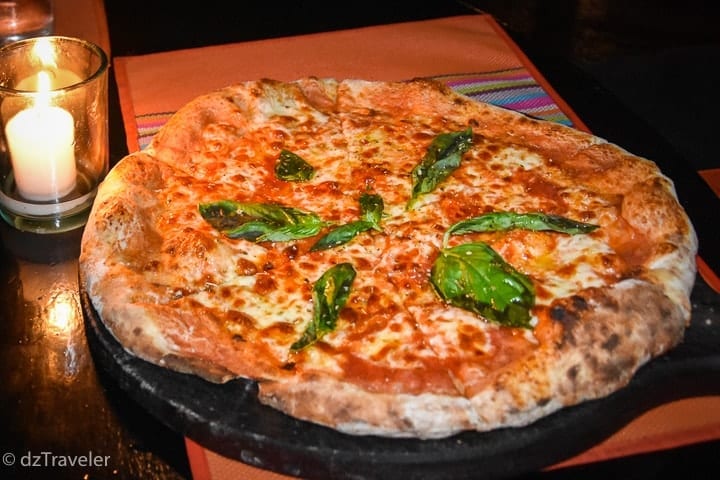 Best Time to Visit:
With the constant changing of climate nowadays, it is difficult to say when is the perfect time to go. The locals, however, tells that from December to May are the best months to visit the island. I came by in December and gladly, enjoyed much of the sunshine. There were isolated rain showers on some days and heavy downpour on one of the evenings, but none like typhoons that would have ruined our perfect vacation.
Furthermore, Coron, like the rest of the Philippines, has two seasons—wet and dry. The wet season is from June to November. That is when typhoons stop hitting. As far as the crowd, there was a vast multitude of travelers when we visited in December. The town was bustling and had a full plate. It is the tourist season that's why. If you do not like crowded places, avoid visiting during the holidays like Christmas, New Year, Holy Week, and Chinese New Year. This is true to every famous island destination in the country.
Useful Information:
Take the morning flights to Busuanga instead of the afternoon.
Reason for that is you run the risk of cancellation if taking the last plane. The airport stops service at dusk. The airport has no runway light. The advantage of arriving in Busuanga at 6:00 in the morning is that you can already start right away to your island-hopping tour. Those who did not book, they can arrange a boat trip with a boatman in the town square. There are plenty of clippers along the shore in the pier waiting for passengers. The rate for a full day tour is Php800.00 (about US$15.00) per person. Lunch included.
In the island-hopping day tour, your group will visit at least eight different points of interests. You will have enough time to swim, snorkel, take pictures. Or enjoy the sceneries before heading to the next inlet lake, beach, shipwreck spot, snorkeling ground, and lagoon. By lunchtime, the boatmen will anchor in a small island. Lunch will be set up on bamboo tables in an open native cottage. The boatmen will cook food on the boat. I must say that they prepare a delicious lunch! They usually served grilled or fried fish, barbeque pork or chicken, eggplant salad, seaweed salad, steamed rice, fruits, and water (no soda.) You will partake in lunch with your tour group. It's a fun way to meet other travelers.
How many days is enough to tour the islands and lakes of Coron?
Good question! Most tour packages offer a three-day itinerary while others would do two days. To avoid any regret for not staying enough, I decided taking the four-day island hopping adventure. However, if budget is an issue, three days should be enough. As mentioned, the island-tours are standard rates. That means regardless of which tour company you booked with, they all charged the same prices with similar activities.
Bank services:
ATMs accept cards with both Visa and Master Card logos only. Also, there is a fee of PHP 200 for each withdrawal. Now, you don't want to miss this information, ATMs are often offline or out of order. It can be frustrating and full of hassle if you need cash, rushed to the nearest ATM only to find out it is not working. So, the solution is to spare enough pesos. Take note, most accommodations, travel agencies and restaurants do take "cash only."
Internet Connection
There is no need to buy data SIM card in Manila. Even the small street vendors in Coron Palawan sell Data SIM. Also, every hotel and some restaurant offers Wifi. The interesting part though is that a snail mail is even faster to arrive than an e-mail because the internet speed in Coron is the speed of a turtle! That said, don't expect a strong signal in this remote town.
Safety:
Coron is a very laid-back and peaceful town with minimal risk of robberies or violent situations. Also, thefts to unattended personal belongings are very rare. Nevertheless, still need to be watchful with your personal belongings.
Health:
If you are diving and exploring the shipwrecks, make sure your tetanus shot is up to date. The ruined ships are fantastic, but I heard that they are full of rusty metal.

What to Pack:
Waterproof backpacks – The waters are rough and high at times, and it could reach the boat. You want to protect your shooting gadgets and electronic devices. Also, pack that waterproof cell phone case.
Snorkeling gears – Don't forget this item for your must-activity in Coron! But, if you didn't bring, just rent from your boatman. Rental fee is PHP 75.00 for the entire day.
Pair of aqua shoes – Spending a lot of time on the snorkeling grounds and beaches, you must bring pairs of aqua shoes. It will protect your feet from the sharp rocks or from risks of scraping them. Such items are expensive to buy it there.
Sunblock – There is no activity on the island that exempts you from the blasting heat of the sun. So, before you get roasted, apply that sunblock lotion or cream on first and foremost.
Go-pro camera – An excellent gadget to use for capturing the fantastic world underneath. Just make sure you know how to use it or at least have practiced using it before the trip.
Planning A Trip
Here is a few affiliate links that may help plan a perfect trip while staying within budget.
Recommended Hotels
Two Seasons Coron Bayside Hotel, Coron
Two Seasons Coron Island Resort & Spa, Palawan
Club Paradise Resort, Palawan, Philippines
Recommended Restaurants
Kawayanan Grill, Coron, Palawan
Kawayanan Grill offers delish local delicacies such as grilled meats, seafood, the traditional Nido Soup (Bird's Nest)and other fresh catch of the day.
Altrove Coron, Rosario Street, Coron Town Proper, Coron, Palawan
Great Italian food in a nice atmosphere. Don't miss the Margarita pizza cooked in wood-burning ovens.
My Opinion and Tips
So, there you go fellows! If you can think more to add to this list of things-to-know before embarking on a trip to the island of Coron, please share and write it down in the comment box below. Thank you in advance! Travel well!
Have you been to Coron, Philippines? Any additional tips to share?
Please leave a comment below! I'd love to hear from you to improve my knowledge.
Was this travel guide helpful for you?
If you'd like to help me continue making free guides, here is one way you can help:
Share This Guide – If you have a friend that would benefit from this guide, share it with them. Or post this guide on Facebook, Twitter or Google+
Your Support would definitely help me making more free guides like this. Thank you in advance!
Affiliate Link – This post in Dizzy Traveler contains affiliate links, which means I receive a referral commission if you purchase after clicking at no additional cost to you. These funds go to maintain the site. Thank you for your support.
Here are a few pictures that will tell the trip stories of Dizzy Traveler.
Please Click Here For Slideshow: