Koh Chang is a relatively big island in the Gulf of Thailand close to the border with Cambodia. I found it a very relaxing place. If you just want to do nothing but relax on any of its beautiful sandy beaches and hang out in the beachside bars, then Koh Chang would definitely be the right place for you. We stayed on Koh Chang for three nights, and I loved it so much that I soon decided this place deserves more than just 3 days and planned to come back again in the future.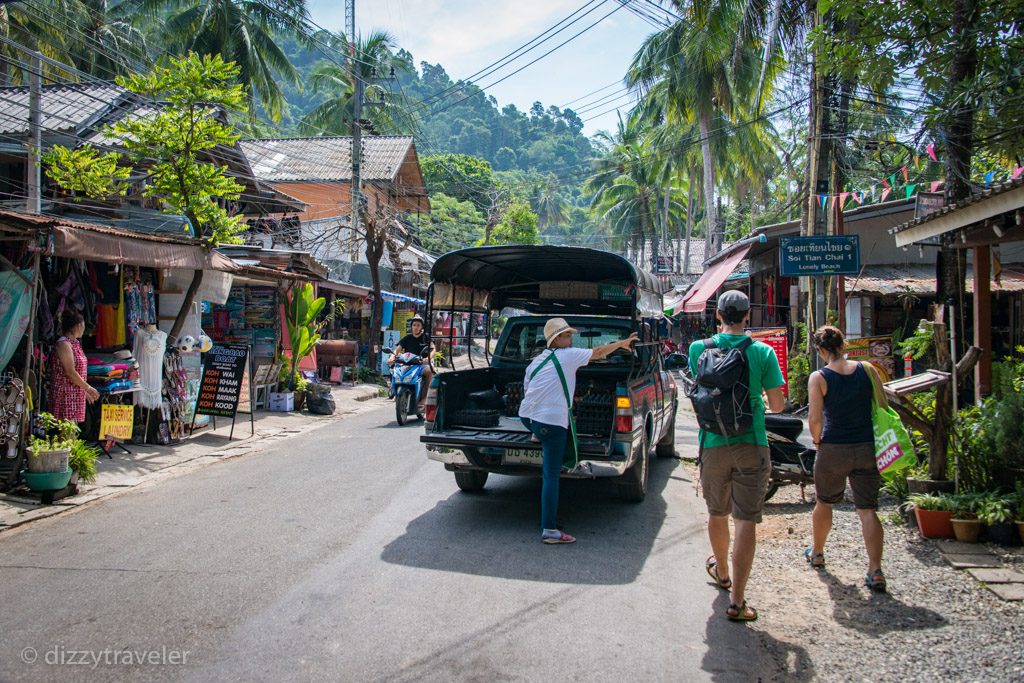 Best Time to Visit
We visited in late December and found the weather very comfortable. However, December and January are a high season so expect to pay a little extra on hotel deals, and sold-out scenarios are common for lovely locations.
So, late December to April has excellent weather, little rain, and lots of sunshine. There's still plenty of sun from May to September, but you will get some rain – usually brief showers in the afternoon or night. October and November are the rainiest months when good beach weather can be hard to find. Visiting during these rainy months will undoubtedly get you some fantastic deals on hotels. While the weather can be stormy during this period, but you may find plenty of sunny days.
Best Time to Visit
By Air:
Trat Airport is the closest one from Koh Chang, only 10 miles (17 km) to Koh Chang main ferry terminal. But this airport is owned by Bangkok Airways, so airfare could be a little pricey. There are daily flights to and from Bangkok Suvarnabhumi Airport.
By Bus:
We have taken Suvarnabhumi Burapa Bus line 392 40 seater VIP bus connection from the main international airport in Bangkok to the Koh Chang Hotel. I think it's the most comfortable way for affordable travel between Bangkok and Koh Chang. There are frequent direct buses depart from Ekamai – Bangkok's eastern bus terminal or Morchit – the northern bus terminal. It takes about 4 to 6 hours to get down to Koh Chang Centerpoint ferry terminal. Expect to pay about 275 – 300 Baht for the trip.
By Private Car:
On our way back from the island, we rented a private car despite the fact it cost us 3500 Baht ( US$ 100) but still, I consider that was a wise decision, first for an alternative experience and secondly considering the comfort and all-inclusive door to door service. This is the best option if you are not a solo traveler. No need to carry your luggage to the ferry and have the freedom of stopping at any rest area, and the comfort of being behind a friendly and safe driver was unbeatable. In addition, the resort travel desk quoted us 6000 baht to Bangkok, whereas outside agents like Mr. Nate's rate was 3500 baht.
Therefore we used Mr. Nate Private Car services from Koh Chang to Bangkok Hotel and highly recommended him for his excellent and reliable service. Mobile: +66 (0)802251149, Email: arkaness_anuvech@hotmail.com
Top Things To Do
Koh Chang Beaches
For many people, daytime activities on Koh Chang revolve around the beach – which is hardly surprising as there are several beautiful long powdery stretches of sand to choose from on the island. Koh Chang's best beaches are predominantly located on the island's west coast, starting with Klong Son beach, one of the best beaches bordering Siam Royal View.
There is plenty of boating and water sports activities available in Koh Chang, like excellent diving and snorkeling opportunities around the island are developing rapidly.
The three kilometers long White Sand beach is the most popular and busiest, though there is plenty of room for all to enjoy even in high season. Staying at the island's most developed beach is pricey but has advantages, where you will find some nice little rustic bamboo beach bars that offer live music. The 'mini Pattaya' section on the main road is home to beer bars and nightclubs. There are plenty of banks, exchange places on the main road, several small supermarkets, and many souvenir shops.
As you head down from North to South, you will pass beautiful beaches one after another like Klong Prao, Kai Bae, Lonely Beach, Bai Lan, Bang Bao, Than Mayom, Kong Kang Bay, and more. Each with its character and varying degrees of seclusion and tranquillity.
Discover Koh Chang Nature Trails
Within the protected national forest of Koh Chang are dozens of kilometers of excellent jungle hiking trails. The majority lead to stunning waterfalls common on the island's interior and just perfect for a cooling dip in the clean freshwater. However, due to the demanding terrain and confusing trails, it's probably worth taking a guide.
Most of the trails only take a few hours and can lead to incredibly scenic vantage points, giving you a commanding view of the island.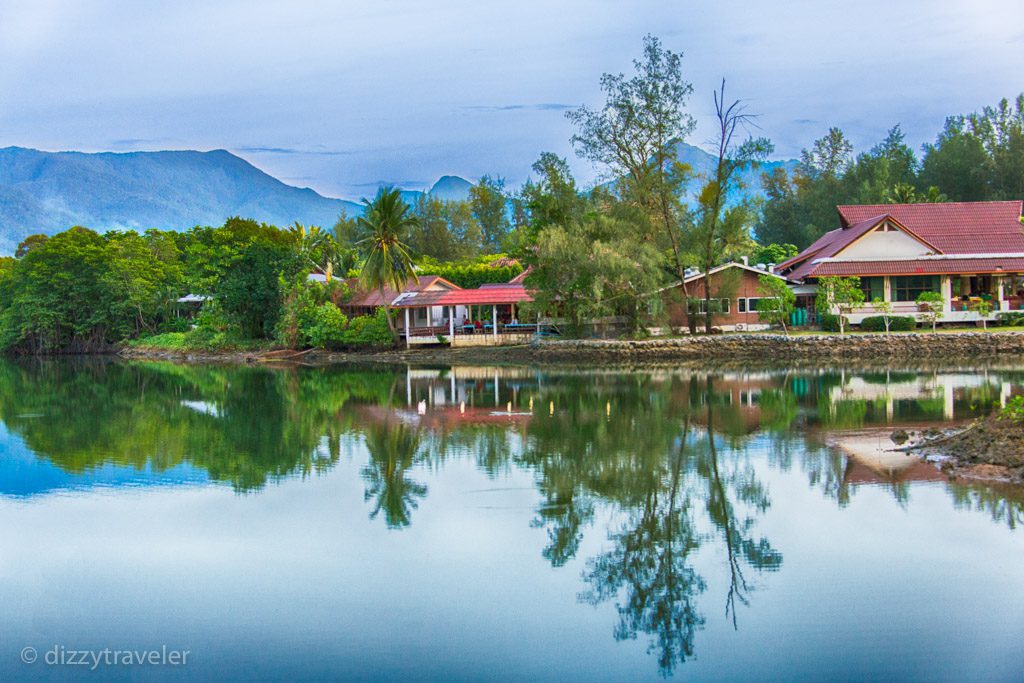 Elephant Trekking in Elephant Island
Elephant trekking is the most popular daytime activity on Koh Chang and the opportunity to explore the forest from an elephant's eye view. You can hike interesting tracks that will lead you through the jungle and to elephant camps. Tours often include elephant bathing, feeding, and performances. You can go directly to the elephant camp or book your trip through your hotel.
Island Hopping in the Koh Chang Archipelago
There are around 60 islands of all shapes and sizes in the Chang archipelago, almost as pristine as nature made them, with verdant interiors and surrounded by powdery beaches and sea life. Many offer fantastic opportunities for hiking, swimming, fishing, and snorkeling. Unfortunately, only a dozen or so of these islands have accommodation, ranging from back-to-basics huts to a handful of luxury resorts.
I found it exciting hopping between Koh Chang, Koh Kood, Koh Mak, and Koh Wai is the easiest and inexpensive way to expand your holiday horizons. The islands are not too spread out, an hour only by speedboat to Koh Mak, 2 down to Koh Kood so that you can breakfast on one and lunch on the next with little or no effort.
Contact Mr. Nate for Island Trips also for Hotel Reservations, Cambodia Trip, Private Car/minibus services, etc., Mobile: +66 (0)802251149, Email: arkaness_anuvech@hotmail.com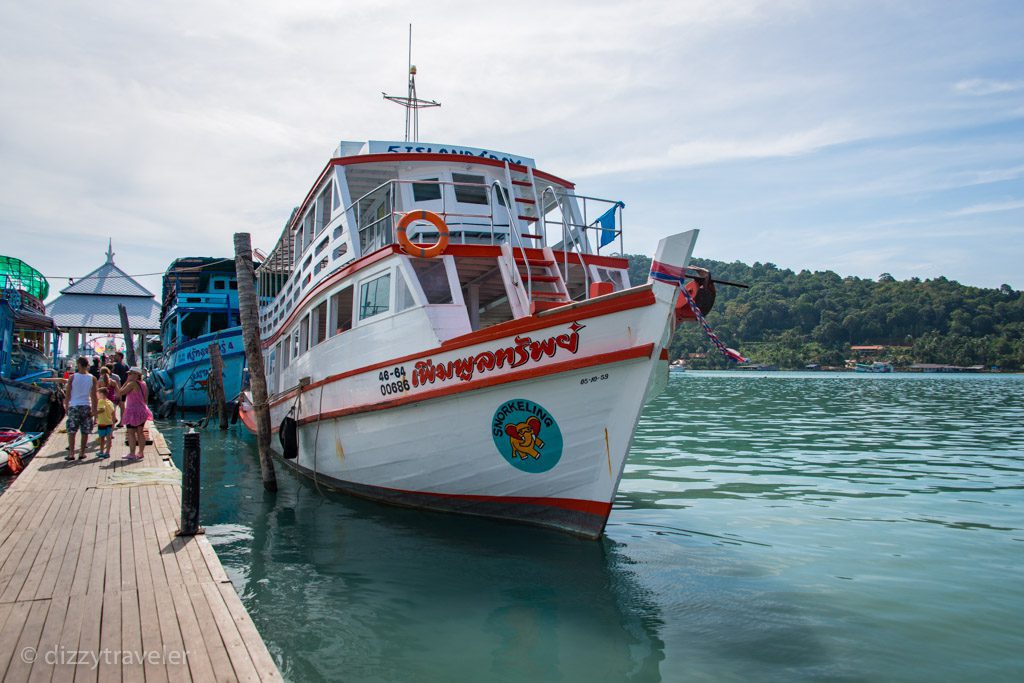 Fishing on Koh Chang
There are a couple of fishing trips offered, both day and night trips. Few people with small boats will take you out for a day fishing, won't catch anything huge, but you should have a good day of fun. You can call Nate at Nate Tour to arrange one.
Actually, fishing trips combined with snorkeling will provide you with more fun. Also, overnight deep-sea squid fishing is a very much interesting trip.
Bang Bao Fishing Villages
For a glimpse of how the locals live, visit Bang Bao fishing villages located in the southeastern part of Koh Chang. It's definitely an exciting place to see. It is home to one of the largest fisherman's communities on Koh Chang. While you're there, don't forget to sample what could be the freshest seafood you'll ever have.
You find many souvenirs shops, clothing, diving equipment, and tempting seafood restaurants. Bang Bao is also an important starting point for snorkeling and diving trips to the neighboring islands.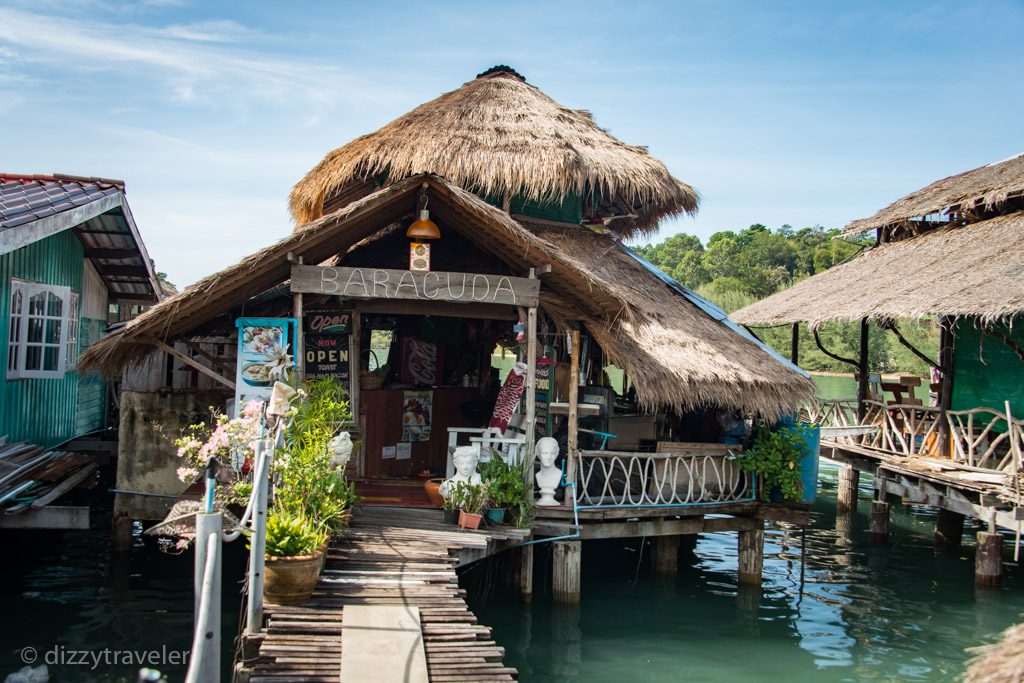 Visit Waterfalls
There are about five waterfalls on Koh Chang. The most popular and easily accessible ones are Klong Plu Waterfall and Thanmayom Waterfall, both located in the Klong Prao area. Klong Plu Waterfall is the only waterfall on the west side and can be reached easily by bike or motorbike from White Sand and Kai Bae beaches. This three-floor waterfall is about 400 meters away from Klong Plu Ranger station.
Fireflies Viewing
Koh Chang has abundant mangroves where a number of fireflies make their home. During the cool season, it's interesting to visit the canal area, where you may find plenty of fireflies decorating the area like Christmas trees. Take a tour or rent a boat to cruise along the waters in the dark and experience this magical experience of nature. Contact your hotel for more details regarding the tours and where to rent a boat.
Getting Around Koh Chang
On Koh Chang, a white shared taxi runs between all the beaches as far as Bang Bao, and the Ferry Terminals from 6:00 am until late evening. They can be flagged down anywhere and used to travel around the island. If you are returning to your hotel late at night, I recommend prearranging your ride or asking the bar or restaurants for service.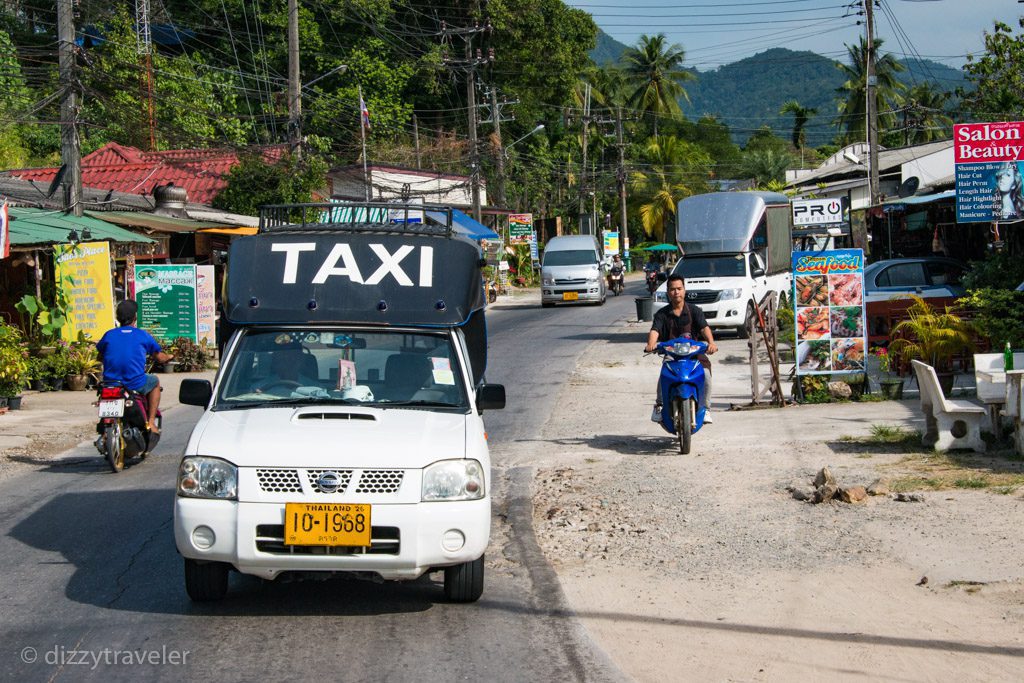 A Shared Taxi ride will cost you between 50 – 150 Baht. Alternatively, you can rent cars, motorbikes, and bicycles from the resorts or bike rental places around the island.
Keep in mind there are stretches of the road where it may get dangerous for inexperienced riders due to stiff hills and sharp curves; therefore, think carefully before renting a motorbike. In addition, there is evidence of many accidents involving foreign tourists, so research before taking a risk and going for the adventure. Finally, while riding a bike, always use a helmet; otherwise, you will pay a fine.
My Favorite Local Thai Food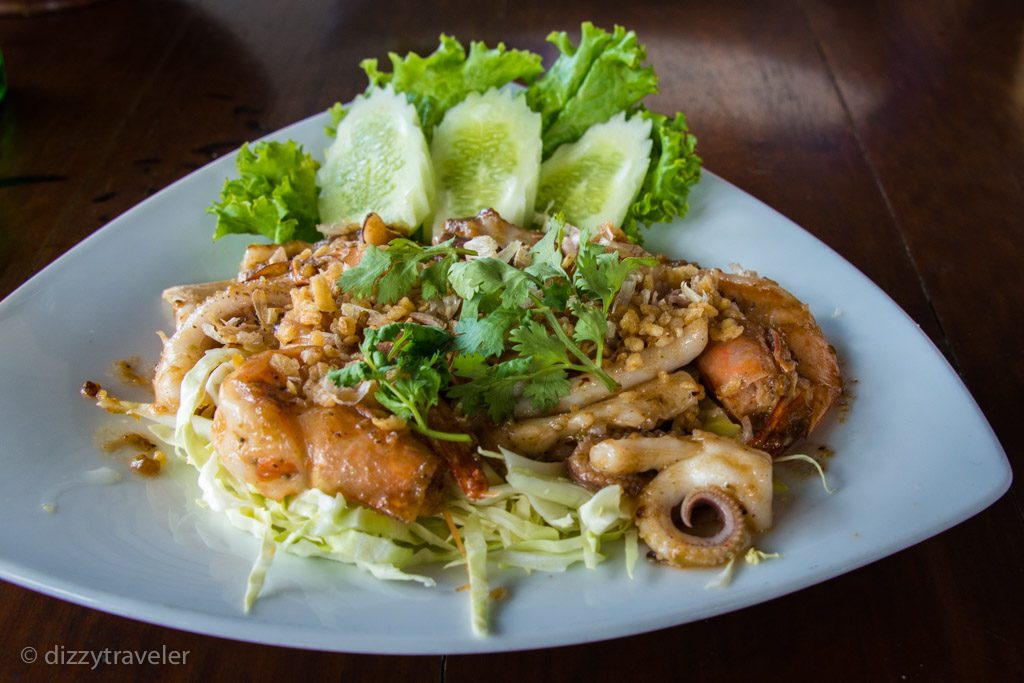 Kati Culinary Cooking School & Restaurant
Restaurant, which is only a 50 Baht taxi ride from Klong Prao Resort. All their recipes are family-owned, so you will find unique food tastes at Kati Restaurant. For example, the deliciously roasted duck curry with rice will cost you 250 Baht, or the whole snapper with green mango salad is 350 baht. We definitely enjoyed our food there.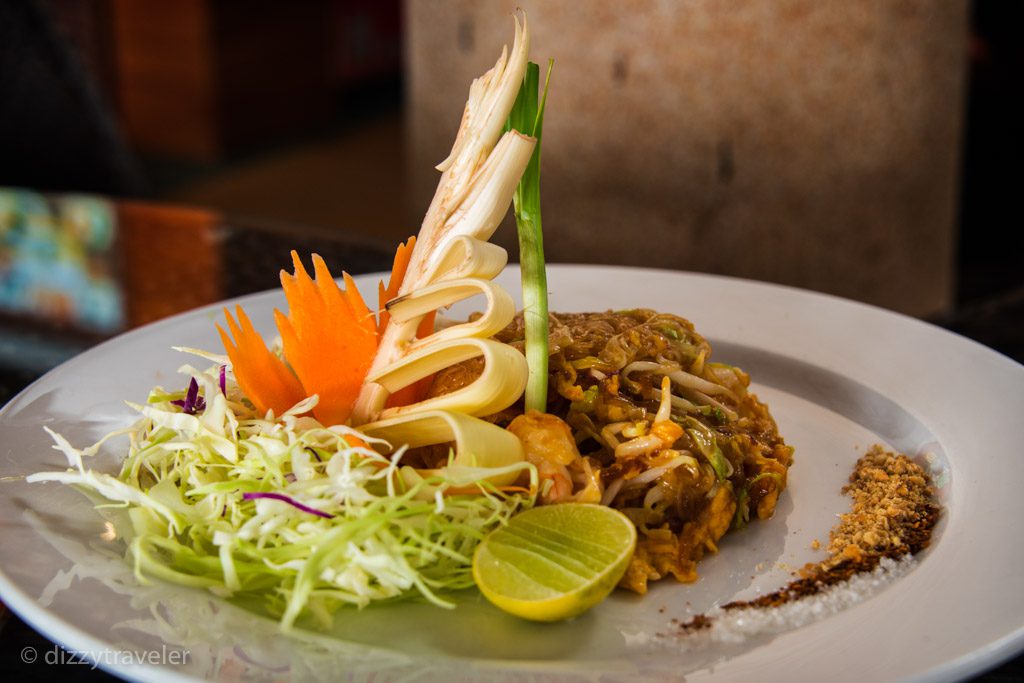 WOW Thai Food & Pizza Restaurant
Close to Klong Prao Beach. We just walked there from Klong Prao Resort & Spa. Amazing food and friendly staff. We ordered more dishes than we could handle for our dinner; it was fun trying different items. The taste was excellent. We also talked to the chef, and she explained how she cooked one of the dishes in question. We highly recommend this place.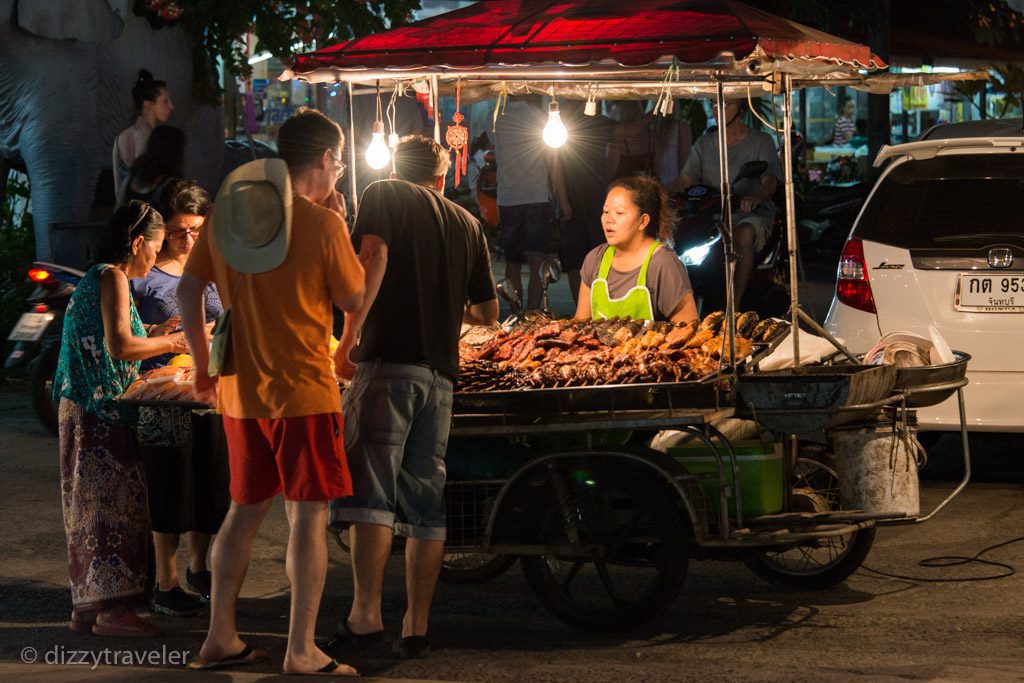 Street Food in Koh Chang
Next to the hotel, just a few minutes walk, there were many food stalls on the main street selling. Next to the hotel, just a few minutes walk, there were many food stalls on the main street selling traditional local food day and night. Night markets were busier as many tourists returned from their day trip to find something from the street stalls.
Where did I stay in Koh Chang

We stayed in Klong Prao Resort for 3 nights right next to the beach. The resort got a total of 126 cottage-style rooms that are comfortably equipped with air-conditioners, television, hot/cold water, and other amenities with genuine privacy and comfortable facilities.
It was very close to Klong Plu Waterfalls and only a few minutes walk to the main center where we found many banks, exchange places, restaurants; most interesting was the night market and street food. We enjoyed the beachside Restaurant & Bar at the hotel, especially from where we enjoyed the picturesque sunset on the horizon. We also liked the unforgettable moments at the beach in the evening, having a few drinks and listening to live music. Foods at the restaurant were also fresh and tasty. Breakfast was included, and there was plenty of food to choose from, and a few cooks to order items was there as well.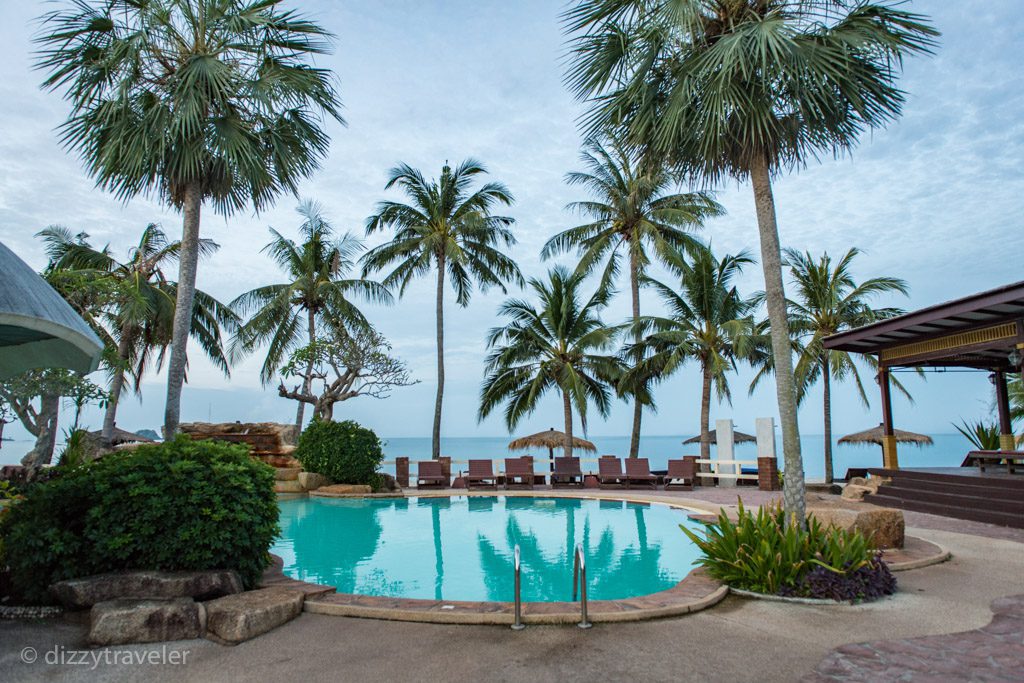 Book your Sightseeing Trip
There are a lot of beautiful places to visit and do some exciting sightseeing activities to bring unforgettable memories back home. Please click on our below affiliate link to see your options.