If there was a city to visit in Asia, Hong Kong is the place to be. I have been visiting Hong Kong since when there was no underwater tunnel between Kowloon and Hong Kong, no MTR running in between, the only way to commute was to take the Star Ferry. Hong Kong has come a long way and now it's one of the best city in the world, well known for its vibrant atmosphere – it became a city that never sleeps in the east. Eventually, I fall in love and every time I visit it makes me feel like going back again.
Plan Your Trip
How To Get there
Airport Express From Hong Kong Airport
From the Airport the best way to take the Airport Express to the city. This AE train will take to Kowloon Station in just 20 minutes and Hong Kong Station in 24 minutes, and the cost is HK$90 per adult and HK$100 respectively. Children ride for less.
Once you get off at Kowloon station, you can use the MTR complementary shuttle buses to get to Tsim Sha Tsui district or you can take a taxi to your hotel. Similarly from HK station taxi or tram is available.
Ferry From Macau to Hong Kong
There are plenty of ferries from Macau Outer Harbour (City Center) or Taipa Terminal (close to Macau International Airport) to Kowloon, Hong Kong (Sheung Wan), and Hong Kong International Airport (Skypier). In fact, total 155 sailings per day. The ride is about an hour and cost runs between US$23 – US$ 35 depending on your itinerary.
Ferry from Guangzhou, China to Hong Kong
There is a ferry service from Guangzhou (Liangzhou Ferry Terminal) to Tsim Sha Tsui, Kowloon (Hong Kong China Ferry Terminal). The trip is only 80 minutes to cover 61 sea miles.
How To Get Around
There are lots of ways to get around Hong Kong, such as Aiport Express, MTR, Taxi, Buses & Minibuses, Ferries, Trams and the Peak Tram. The city maintains one of the world's safest, most efficient and frequent public transport systems.
Where To Stay
One of the popular spots among tourists is Tsim Sha Tsui area, located in the southern part of Kowloon island.
On the Hong Kong Island, Sheung Wan is another location where you will find many budget-friendly hotels. It's only one stop west of the Central MTR station. Here are few hotels where I stayed:
Marco Polo Hongkong Hotel, 3 Canton Road, Harbour City Tsim Sha Tsui Kowloon
For a great view of the Victoria Harbor and Hong Kong Skyline
Regal Oriental Hotel, 30-38 Sa Po Road, Hong Kong, Hong Kong
The Imperial Hotel, 32 – 34 Nathan Road, Tsim Sha Tsui, Hong Kong, Hong Kong
Best Time to Visit
Hong Kong has a monsoon-influenced subtropical climate. It is mild for more than half the year. There are mild, relatively dry winters, and hot, humid, and wet summers. The best time to visit Hong Kong is from October to early December when the weather is sunny, cool, and pleasant.
March – April, and October – November: These are the best times of the year to visit Hong Kong.
Useful Information
Currency: 1 US Dollar = 7.82 Hong Kong Dollar
Visa Requirement – Hong Kong visa is not required for tourists from more than 160 countries. A stay ranging from 7 to 180 days is granted according to nationality. For more on Hong Kong visa requirement click here.
Top Things To Do In Hong Kong
Ride on The Star Ferry
The eight minutes ride crossing the Victoria Harbor boarding one of those fascinating Star Ferry will definitely be one of your most memorable moments in life. The cost is just a couple of Hong Kong dollars but the excitement would be tremendously rewarding.
A Tram Trip in Hong Kong
The best way to explore Hong Kong Island is to hop on to one of those iconic trams. The tram line runs 30 kilometers from Shau Kei Wan on the eastern end of the island to Kennedy Town on the western end of the line.
It's also known as 'ding ding' among locals and it's as easy as it can get for the tourists, just Board through the rear door and exit through the front, pay while exiting.
The fare is HK$2.30 (US$ 0.30 per ride), regardless of the distance of the trip or best options are 4 days pass for only HK$34.00 (US$4.35)
Follow The Central Walkways for Miles
Soon we got off the historical Star Ferry we walked on this longest open-air covered escalator system in the world for about a mile. It was fun as there was no traffic light no street to cross but still could enjoy the bustling view of Hong Kong from the top. This elevated walkway is a huge footbridge network spanning over 2,600 ft (800 meters).
Visit The Peak For A Birds Eye View
Tens of millions of people have taken the historical Peak Tram to experience the beauty of Hong Kong's natural spectacles and brought back memories of their lifetime. The best way to enjoy the peak adventure is buying Peak Tram Sky Pass, which included the enjoyable trip on the one of a kind Peak Tram and the amazing picturesque views of Hong Kong skyline and the harbor from the Sky Terrace 428, which is the highest viewing platform in Hong Kong with an elevation of 1811 feet (552 m). Round Trip Peak Tram ticket and Sky Terrace 428 is only HK$ 90.
Note: Once you are on the Peak especially during the sunset hours, plan to have your dinner at one of those many restaurants with a great view of Hong Kong and as an added bonus you will get to see the spectacular laser light show through the window while having your dinner.
The Kowloon Water Front
Along the Victoria Harbour, the longest waterfront promenade in Hong Kong is one of the places that should not be missed. The beautiful waterfront is located on the reclaimed land just west of Kwun Chung on the Kowloon side of Hong Kong from where you can enjoy the awesome view of Hong Kong's dazzling cityscape.
Every evening tourist and locals alike gather here to enjoy the world's most spectacular Symphony of Lights laser show. The beautiful light shows are also known as the world's largest living light and sound show according to Guinness World Records.
Take a Junk Ride Through Victoria Harbor
Nothing can be more natural than taking a Junk boat to enjoy Hong Kong's impressive skyline and coastlines. Planning a junk trip should be on your wish list without a second thought. It's a great way to experience the Hong Kong's glossy ultra-modern skyscrapers from the slow-moving junk and in the evening especially when the world-famous Symphony of Lights laser show comes to play. There are different companies that offer their own tailored itinerary just select one based on your preferences. You can access them from Tsim Sha Tsui public pier 1, Kowloon or from Central Pier 9, Hong Kong.
North Point Wet Market, Hong Kong
Hop on an eastbound tram and get off at Chun Yeung Street, North Point. You can't miss the old narrow street, the only segment of the tram line that runs through the middle of a crowded wet market. It is fun to experience the scene of the old-school market. Often shoppers are dodging the trams and buzzy stalls on both sides are extended onto the street selling fresh seafood, meat, fruits, and vegetables.
Day Trip To Macau from Hong Kong
Macau is a great day trip location from Hong Kong. Take an early morning Ferry from Hong Kong and in an hour you will be there. you got the entire the day to explore and big casino hopping. It got 5 of the world's 10 largest casinos of the world. Also, UNESCO World Heritage sites San Ma Lo and Guia Fortress are worth paying a visit. I have traveled multiple times to Macau and never been disappointed even though I am not a casino enthusiast.
To travel to Macau all you need a valid passport and the short term visit visa is free.
Causeway Bay for shopping
There are a broad collection of goods in this area, from high-end brands to streetside markets. If you are into shopping you definitely need to checkout SOGO, Lee Gardens, Hysan Place, Times Square, and for bargain hunters the street called Jardine's Crescent.
Lantau Island
Lantau Island is a rewarding day trip location from the City. There are many attractions such as sandy beaches, seafood restaurants, appealing villages, beautiful scenery and Disneyland Theme Park. Lantau in Cantonese is "broken head", the largest island in Hong Kong. Northeast is dominated by the new airport, multi-lane highway, high-speed railroad, Tung Chung, Tsing Ma Bridge and the Disneyland Theme park. The center of Lantau is dominated by towering mountains, Lantau peak (3,064 ft/934 m) and Sunset Peak (2,852 ft/869 m), and a number of Buddhist monasteries.
Once in Lantau Visit The Tsing Ma Bridge
The sceneries of Tsing Ma Bridge are magnificent day and night though visitors cannot walk on the bridge as there is no pavement. It is suggested to have an overlook of the grand steel-constructed Tsing Ma Bridge at Tsing Xin
Climb Atop Po Lin Monastery (Big Buddha)
Lantau's best know attraction is located up on the mountain, famous for its 72 ft world's largest outdoor bronze statue of a seated Buddha. A long stair of steps leads up to the statue, with fantastic views from the top. Ngong Ping Cable Car is a visually spectacular 5.7 km bi-cable ropeway. The cable car journey begins from Tung Chung, crossing Tung Chung Bay to reach the angle station on Airport Island and turning about 60 degrees in the air towards North Lantau.
To get to the cable car, take the MTR (orange line) to Tung Chung. From there, it's less than 5 minutes walk to the cable car station.
For Spectacular View Take The Cable Car Ngong Ping 360
Link Tung Chung with the Monastery. The vistas of the distant and vast South China Sea and the rolling grassland slopes of North Lantau Country Park from the cable car slowly take over from the hustle and bustle of the city. The journey also offers a breathtaking panorama of the Hong Kong International Airport, verdant, mountainous terrain of Lantau Island, Tian Tan Buddha and the 360-degree view of Ngong Ping Plateau
Visit a Beach in Mui Wo (Solver Mine Bay)
Lantau is understandably famed for the long, smooth and often empty beaches that line much of its southern coastline. The most popular and crowded beach is at Silvermine Bay (Mui Wo). There are numerous Chinese restaurants either cheap and moderately cheerful at the Mui Wo Cooked Food Market by the ferry pier.
A Ferry Trip To Cheung Chau Island
Cheung Chau is "Long Island" in Cantonese is the most densely populated in outline islands. The curving waterfront promenade, the playa, is one of the most exciting places in Hong Kong, particularly after sunset when its alfresco restaurants burst into life only yards from the fishing vessels docking at anchor.
Catch a ferry from Central Pier 5 (get out from MTR Hong Kong Station Exit E1 and walk through IFC mall). 10 kilometers (approx. 6.2 miles) southwest of Hong Kong Island lays the Cheung Chau Island. The fast ferry takes about 35-40 minutes; the slow one takes about 1 hour.
Traditional Food and Drinks
Serenade Chinese Restaurant, 2/F, Hong Kong Cultural Centre, Tsim Sha Tsui, Kowloon
For great Cantonese dim sum visit this place. While having your food you can enjoy the breathtaking Victoria Harbor. One of the highlights is the Goldfish Dumplings, Squid-shaped Red Bean Buns and more.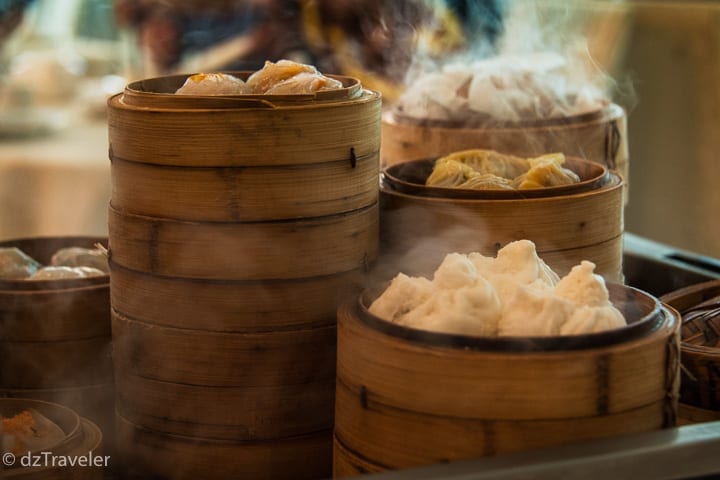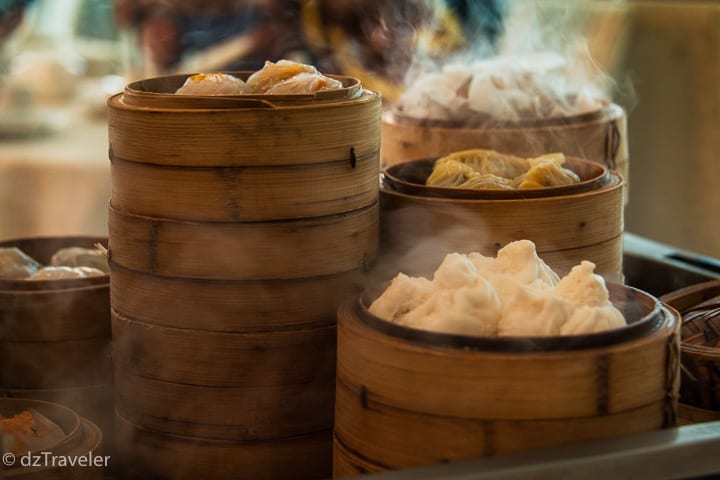 Tim Ho Wan Restaurant, Hong Kong Station (Podium Level 1 IFC Mall) Shop 12A, Hong Kong
The food is superb at affordable prices so, Tim Ho Wan is often called the most affordable Michelin-starred restaurant in the world! Not a fancy looking chain and the service is minimal but still, sometimes there could be over an hour wait to get a tiny table. Got to try thing to know why.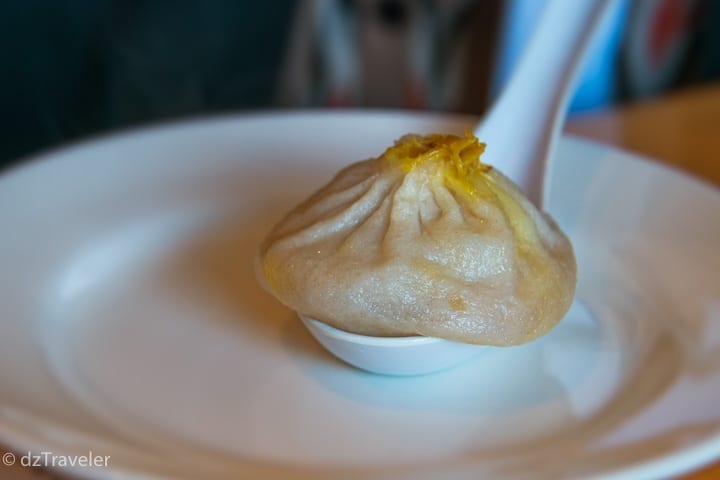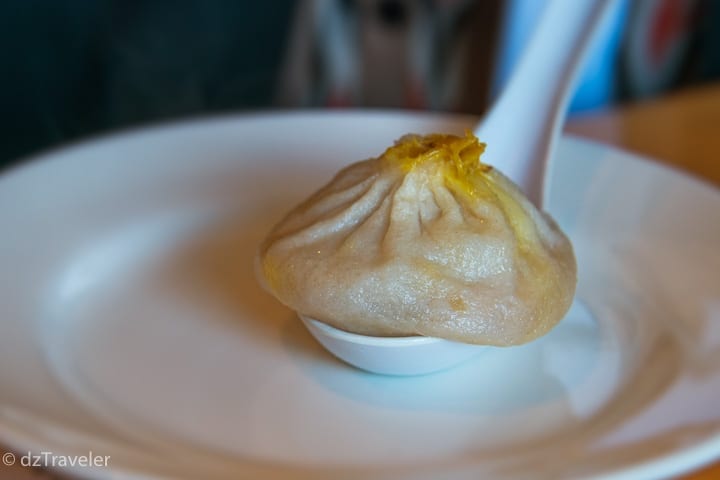 Yung Kee Restaurant, 32 Wellington Street, Central, Hong Kong
Cantonese style roast goose is a symbolic dish in Hong Kong's fabulous cuisine. If it is done right nothing can beat the taste of crispy, crackling goose skin and delicious meat. Try their family recipes for charcoal-grilled barbecue meats and classic Cantonese meals.
My Opinion and Tips
Have you been to Hong Kong? Any additional tips to share?
Please leave a comment below! I'd love to hear from you to improve my knowledge.
Was this travel guide helpful for you?
If you'd like to help me continue making free guides, here is one way you can help:
Share This Guide – If you have a friend that would benefit from this guide, share it with them. Or post this guide on Facebook, Twitter or Google+
Your Support would definitely help me making more free guides like this. Thank you in advance!
Affiliate Link – This post in Dizzy Traveler contains affiliate links, which means I receive a referral commission if you purchase after clicking at no additional cost to you. These funds go to maintain the site. Thank you for your support.
Here are a few pictures that will tell the trip stories of Dizzy Traveler.
Please Click Here For Slideshow:
Did you find this post helpful? Pin it to your favorite travel Pinterest boards: