It was part of my three days trip to the Sundarbans which means 'Beautiful Forest' in the Bengali language. It is one of the largest Mangrove forest in the world and a UNESCO World Heritage Site. I was thrilled to be there for the first time in my life.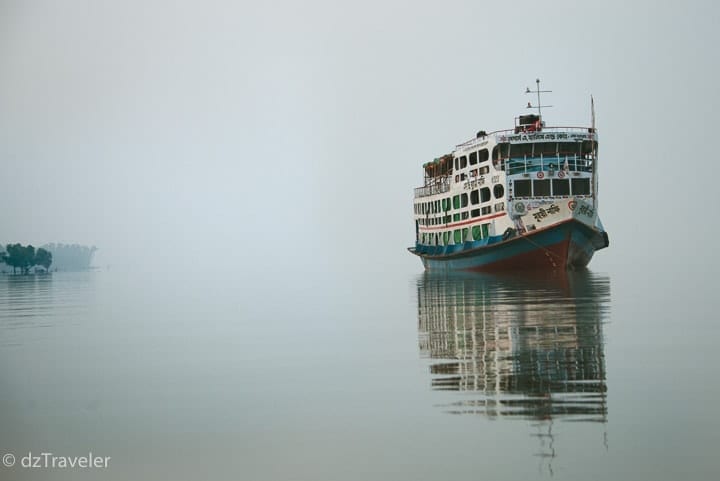 Day Three of Our Sundarbans Trip
Spent the 2nd night on the ship (launch) at Sundarbans, anchored near a suitable place close to the coast of Bay of Bengal (Indian Ocean) and the forest. Wake up early in the morning and climbed up to the rooftop with my camera and an expectation of seeing some wild animals but it was still dark outside moreover the entire river and the surroundings were blanketed with early morning winter fog. By the river bank, I could only see many eyes glowing in the dark. Anxiously waiting in the cold weather and wishing the mist to clear up.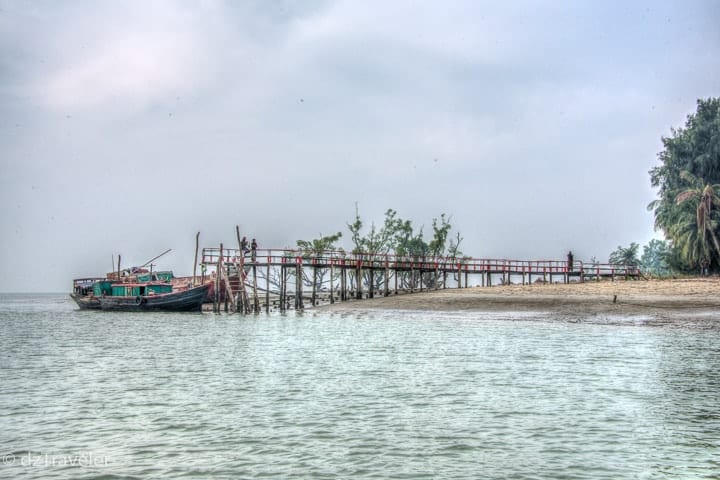 Starting Safari Walk Through the Forest
We were scheduled to go for a jungle walk at 7 am, so with no luck of getting a clear view and a good shot of early morning wildlife, we had to get on to a small boat and transported to a jetty. From where we needed to walk about an hour through the deep forest towards our destination called Kotka beach. Our guide told us it could be a dangerous walk so we need to stay together and appointed two armed guard one in the front and one at the back of the group.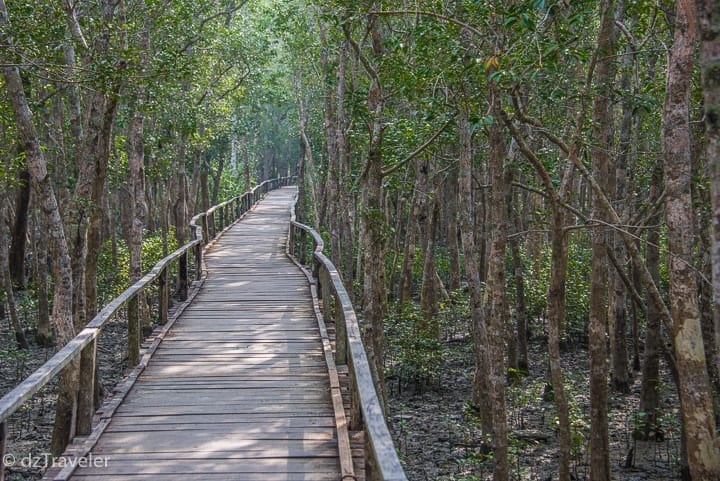 Thrilling Walk Through The Jungle
There is a trail from Kochikhali to Kotka, which runs through the jungle, open field to Jamtola sea beach. Walking on this long trails gave us an opportunity to discover the mangrove forest up close. Along the way, specific areas were scary even we had armed guard guiding us.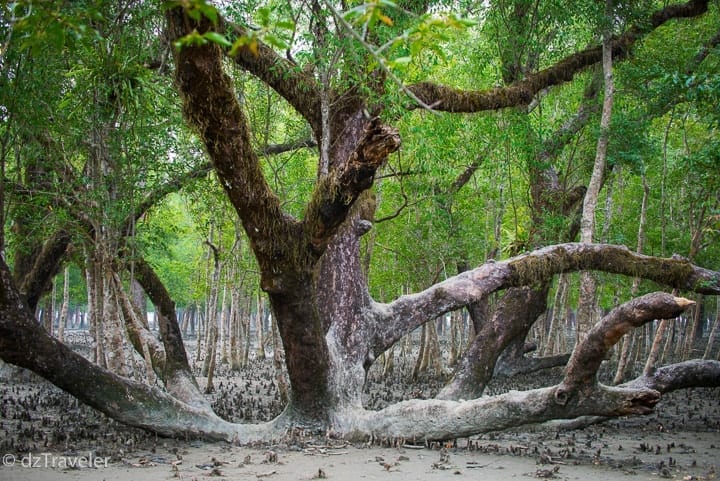 There are hundreds of world famous Royal Bengal Tigers still remaining in the forest. Not sure if I should say that we were lucky not to see or confront any tiger or unlucky because not able to see any in the wild and take pictures. But after hearing some scary stories from the guide I was walking with them definitely, I considered my self-lucky. But we did see at least their footprints while walking by the riverbank and in the mud.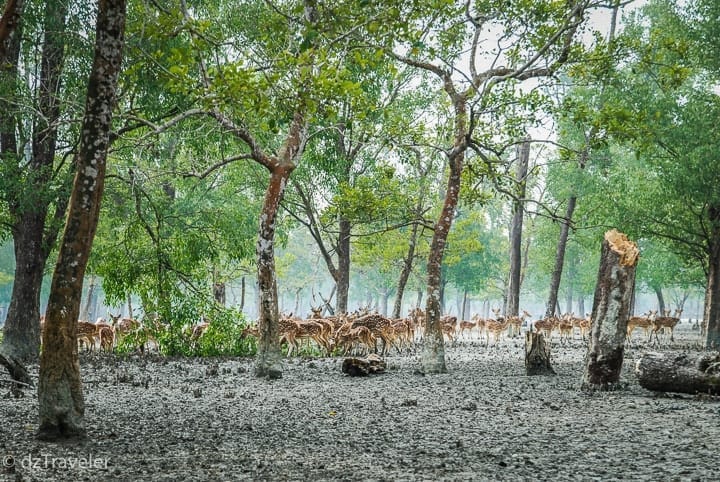 Visiting Jamtola Beach at Sundarbans
After a long walk, we have just made it to Jamtola beach which is located deep inside the forest of Sundarbans by the Bay of Bengal. Usually, beaches in Bangladesh is over-crowded but this was not the case with Jamtola due to its remoteness and to get there someone needs to walk miles through the dangerous forest (arm guard needed). Hence it is also one of the quietest, cleanest, and most beautiful beaches in the country. We spent some time relaxing at the beach and then heading our way back.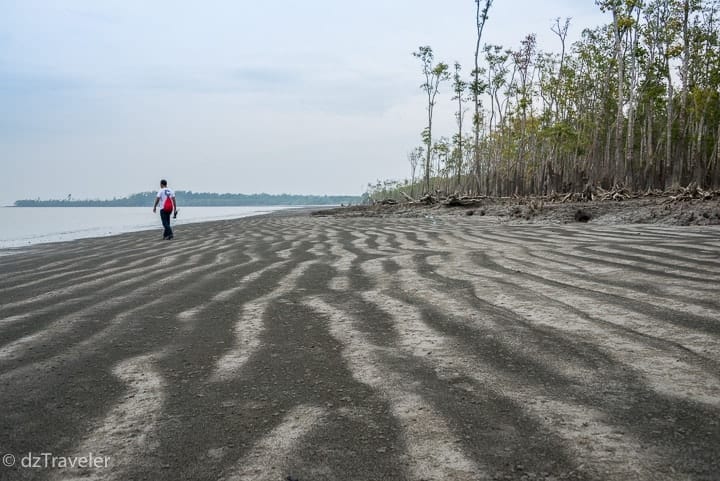 During the hour-long walk through the deep forest heading towards the Jamtola beach and returning back to our boat, I saw birds, wild pigs, deer, monkey, snake, and much more wildlife. It was an amazing experience. Took some pictures that will always refresh my memories in the years to come.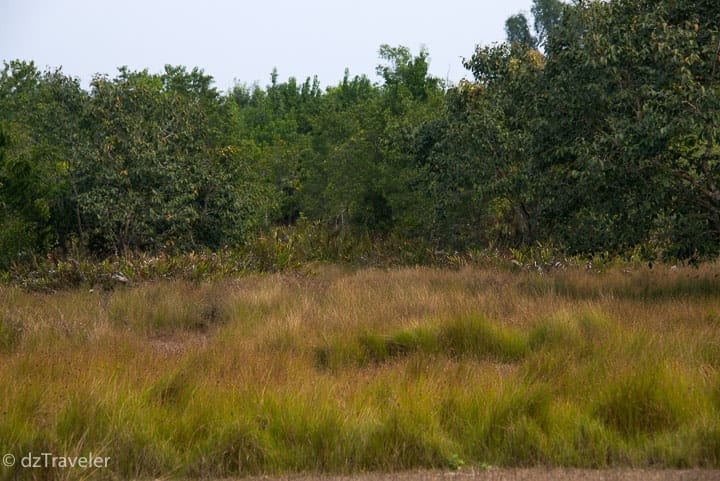 Experience Stunning view from the Watchtower
Don't miss the opportunity to climb up and experience the panoramic view of the forest from the watchtower especially in the evening to watch wildlife. Animals usually tend to come to the sweet water ponds and the open field close to the tower.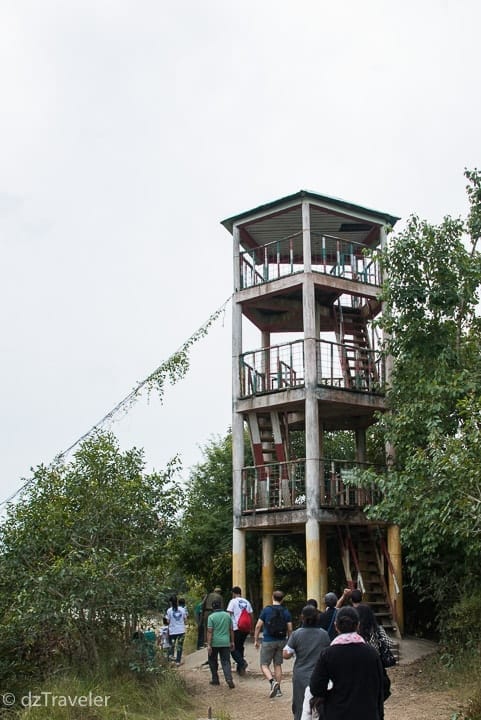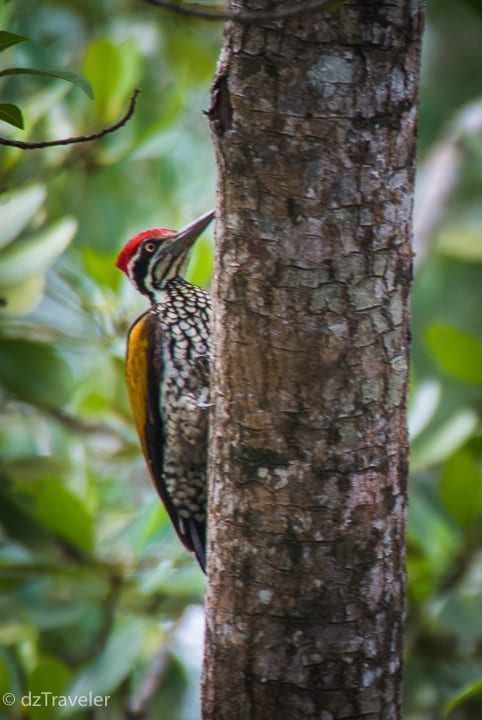 My Observation And Tips
My short visit has made me appreciate the Bangladeshi people and their culture. They are very hospitable, helpful, and Bangladeshi Cusine is one of the best in the world particularly fish dishes are delicious.
Best time to visit Sundarbans – For a more comfortable weather and make your trip memorable, the best time to visit the national park of Sundarbans is during the winter months from November to February.
Have you been to Sundarban, Bangladesh? Any additional tips to share?
Please leave a comment below! I'd love to hear from you to improve my knowledge.
Was this travel guide helpful for you?
If you'd like to help me continue making free guides, here is one way you can help:
Share This Guide – If you have a friend that would benefit from this guide, share it with them. Or post this guide on Facebook, Twitter or Google+
Your Support would definitely help me making more free guides like this. Thank you in advance!
Affiliate Link – This post in Dizzy Traveler contains affiliate links, which means I receive a referral commission if you purchase after clicking at no additional cost to you. These funds go to maintain the site. Thank you for your support.
Here are a few pictures that will tell the trip stories of Dizzy Traveler.