Teknaf is the southern-most city of the mainland Bangladesh, it is a border town that lies in between Myanmar and beautiful sandy beaches by the Bay of Bengal. The famous Naf river is dividing the country from Myanmar. I have taken a flight from the capital city Dhaka to the resort city called Cox's Bazar and from there a bus to Teknaf.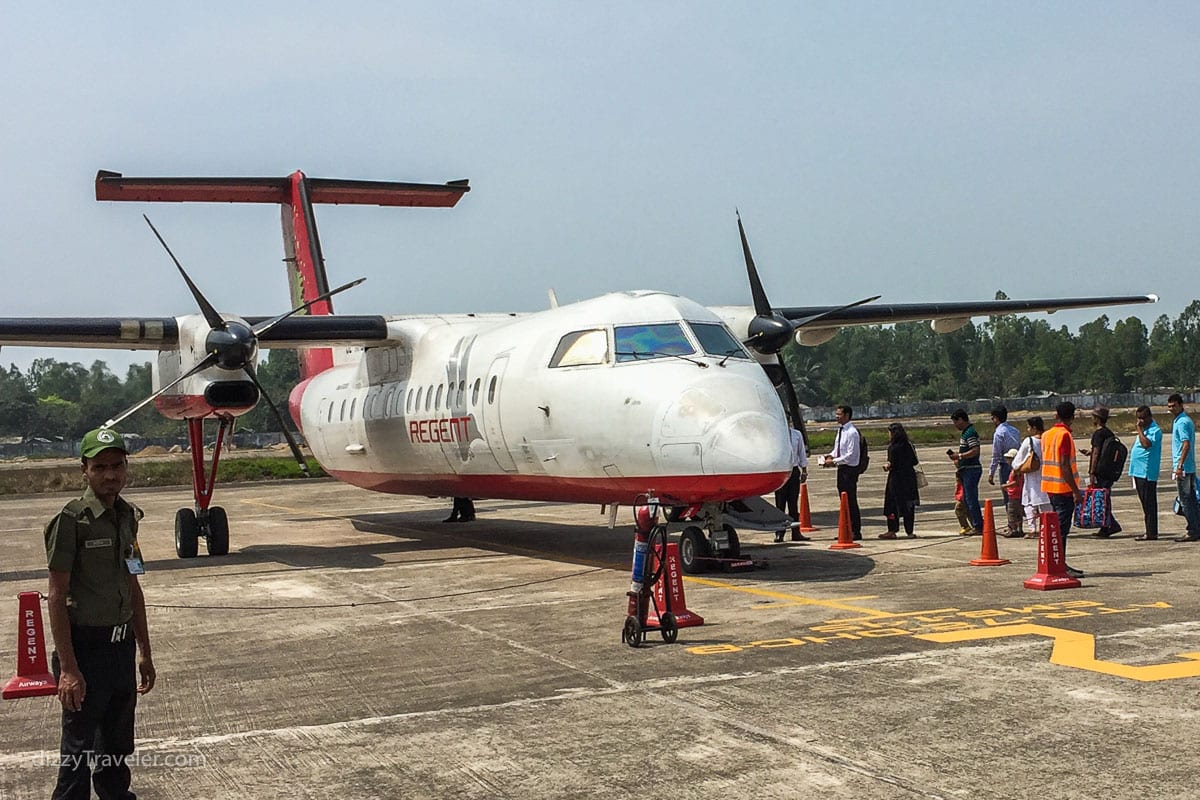 Winter – The best time to visit Teknaf is between October – February when the weather is dry and cool, the sea is calm and the beaches are not so crowded. During this period, the day temperature is not so high, so it's comfortable for day activities. This is the high tourist season so expect crowded beaches and sold out accommodations.  
Summer – It is too hot and humid in Southernmost part of the country, and the sea is rough due to frequent storms and rain. Therefore boat trips and day trip to the nearby island like St. Martin's Island is closed to visitors between Many and August.
There are several ways to get to Teknaf from Dhaka/Chittagong/Cox's Bazar. 
By Bus to Tekanf from Dhaka
There are many bus services from Dhaka Saydabad & Fakirapul that goes to Teknaf. Most of the overnight bus arrives Teknaf early morning to make it a smooth transfer to the 9:00 AM Ferry for the St. Martin's Island trippers. Get off at Teknaf port. 
Or you can take a bus to Cox's Bazar stay overnight. Enjoy the famous beach town, and then continue your trip towards Tekanf by Microbus or public bus.
There are daily flights available from Dhaka to Cox's Bazar, and the flight time is about 65 minutes. From Cox's Bazar airport, hire a Car or microbus with a driver to get to Teknaf Ferry Terminal.
Public buses are starting at 6:00 AM onwards from Cox's bazar Bus Terminal to Teknaf. It's important to know that for St. Martin's Island travelers you need to get on one of these buses before 7:00 AM to catch the 9:00 AM ship from Teknaf to St. Martin. The bus will drop you off right at the Teknaf Ferry Port.
It's a small border city walkable to most of the city areas of interest. Get a CNG or taxi to explore a few of the near by beaches. There are three wheels cycle-rickshaws are available all over the town.
Teknaf is a small border town that can be explored in a day if you plan not to spend overnight here in the town. But I highly recommend staying overnight. There are a handful of hotels in this town. So, I recommend one night stay in Teknaf.
Here Are Some Tips
Keep plenty of Cash you many not have access to ATM or Money Exchange at all the places.
If you are getting off at Teknaf port. Don't forget to tell the bus staff ahead to let you down at the Teknaf Port Jetty from where all the ships leave.
Road Trip to Teknaf
There are public buses from Cox's Bazar to Teknaf. The highway may surprise you but the road trip was definitely a great experience on those bumpy highways.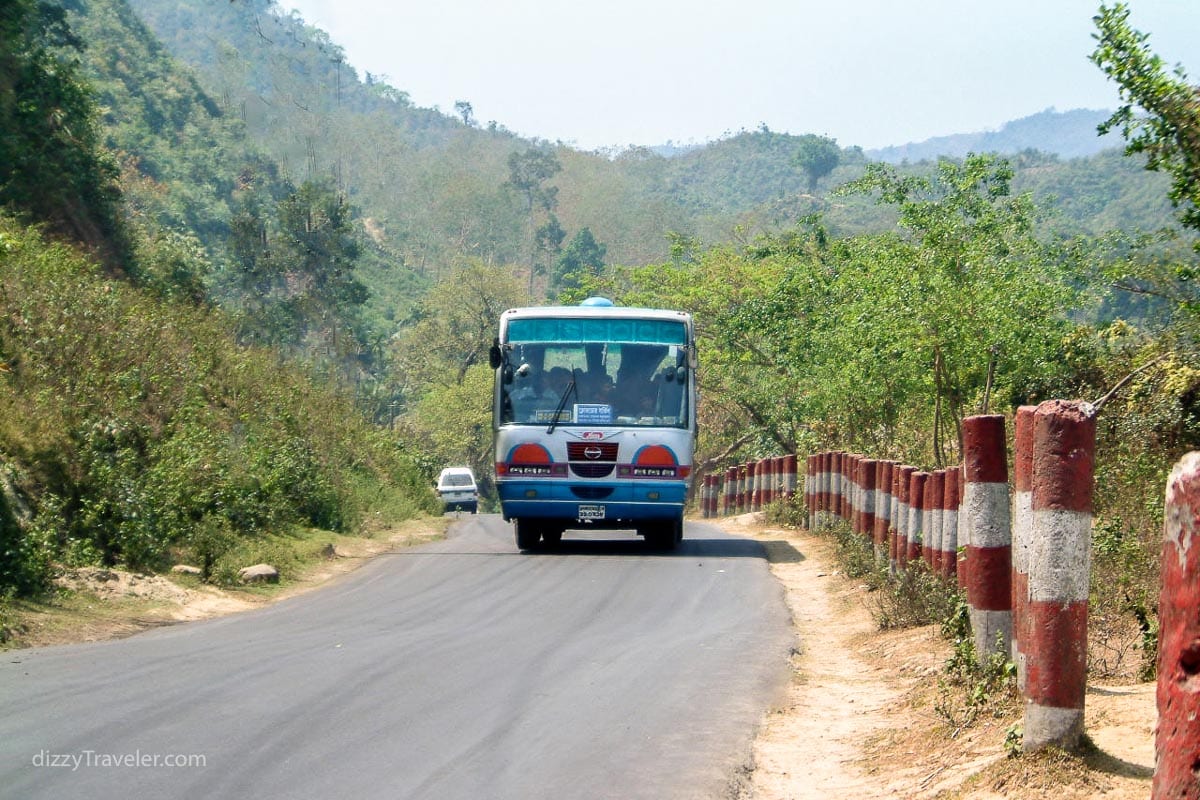 Visiting the Teknaf Beach
From Teknaf town center you can take an auto rickshaw (it is often called CNG as it is run by Compressed Natural Gas) to one of the near by beaches. If you walk on the beautiful beach you will definitely enjoy not only the beautiful scene but also come across local fishermen activities such as salting and drying fishes in the Sun called shutki and very popular in Bangladesh.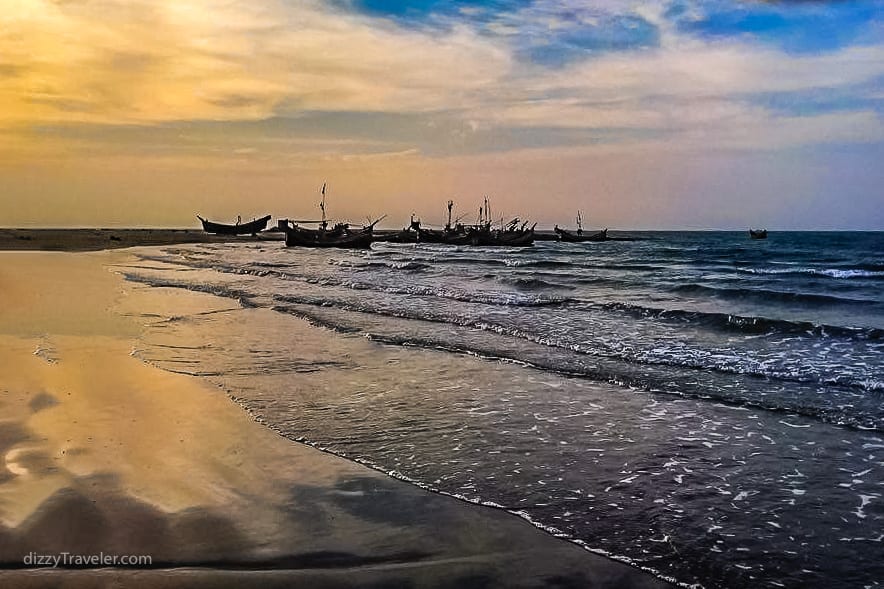 Day Trip From Teknaf 
I did not have enough time during this trip to explore St Martin's Island but it's a must-go island if someone is in and around Teknaf. Even the 3 hours ship journey from Teknaf to the island is an interesting one.
It is definitely possible to explore and enjoy the things it has to offer as part of a day trip from Teknaf. Walk around and see the local fishermen village, have some seafood, soak up in one of it's beautiful sandy beaches in a day since the island is only about 8 sq km, and shrinks to about 5 sq km.
On the other hand, if you are visiting Cox's Bazar and having not enough time for the overnight stay in Teknaf, then exactly what I did during my recent 3 days trip to St Martin's Island.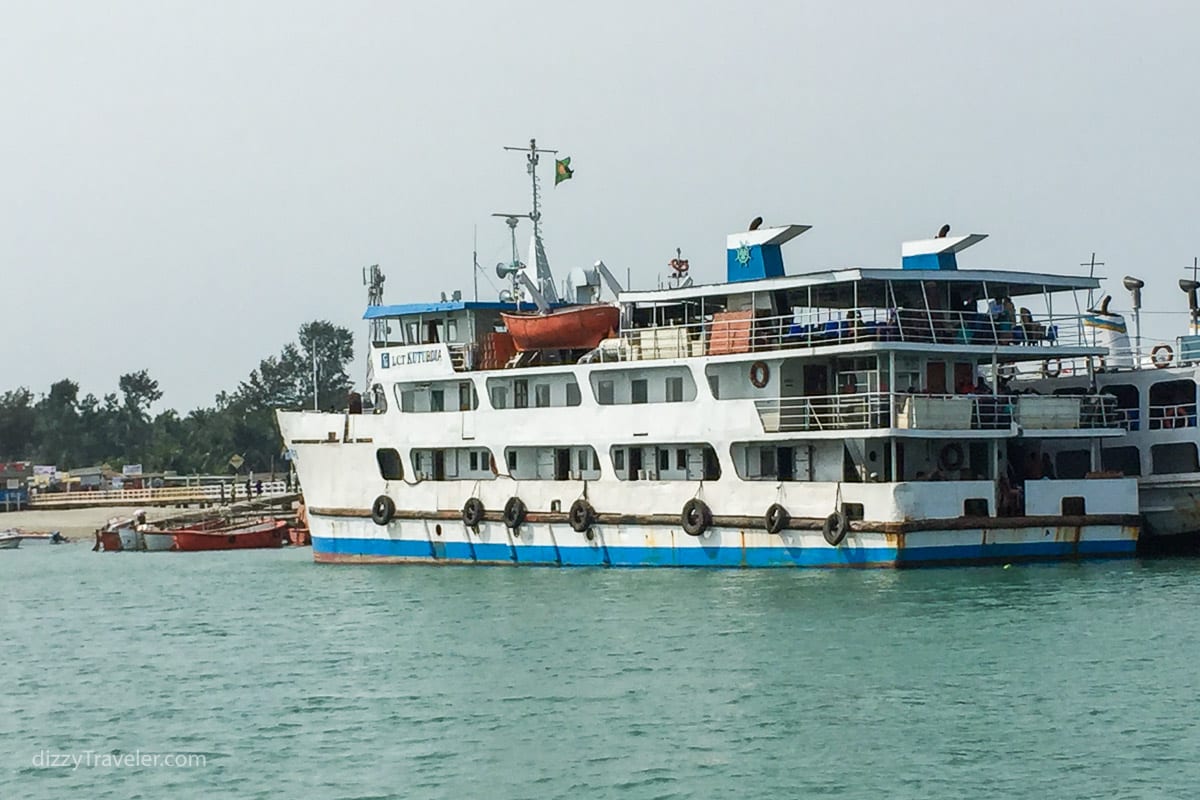 Sightseeing in Teknaf
The border town of Teknaf is located by the Naf river with beautiful rolling mountains with green forests in the backdrop. On the western side of the river is Bangladesh, and on the east is Myanmar. The famous river, filled with colorful fishing boats, makeshift houses filled with curious children, and beautiful farmland looking out towards Myanmar, and the scene are breathtaking. One of the most exciting things you could do during your trip to Teknaf takes a boat ride on the river.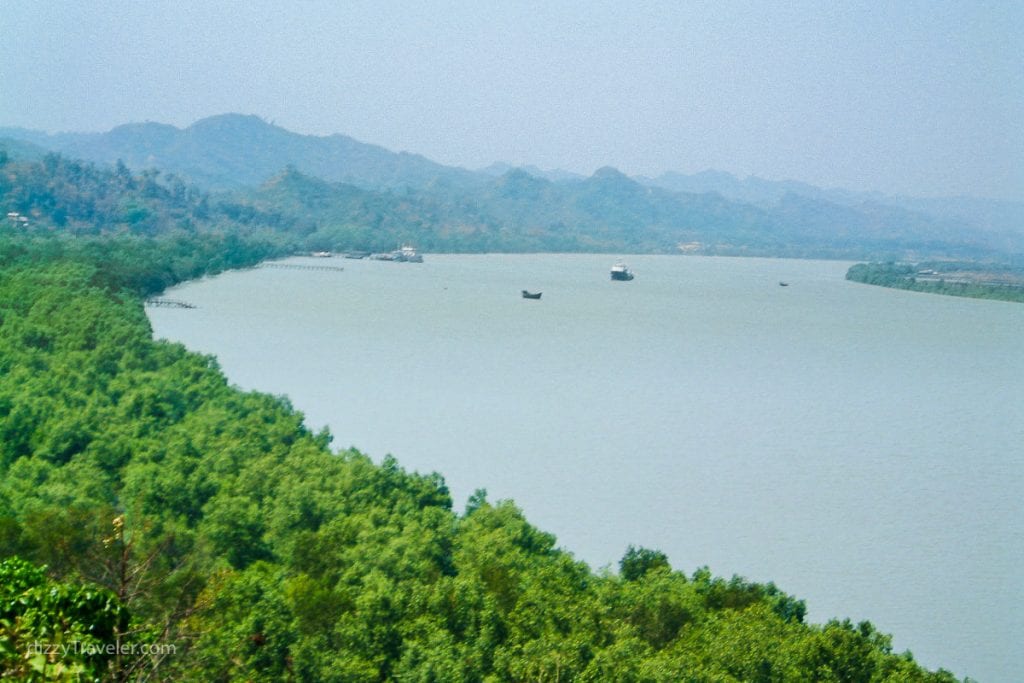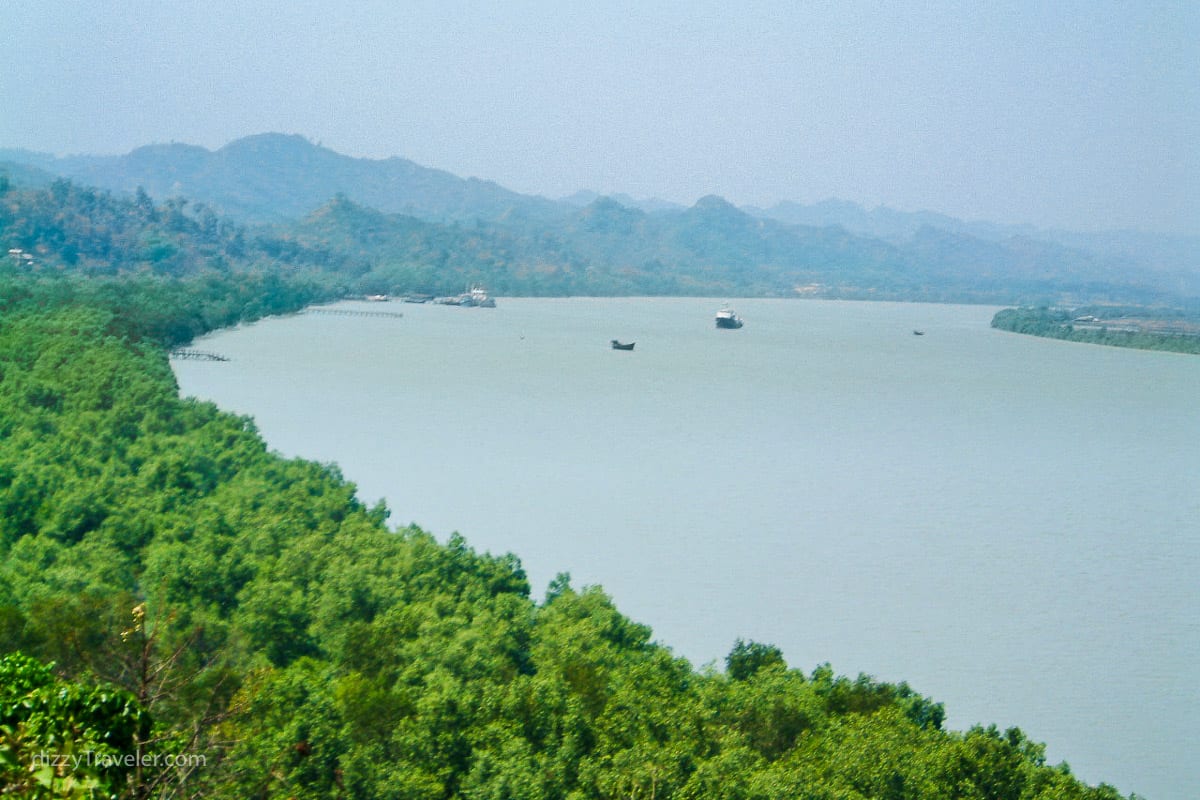 Visit Teknaf Burmese Market
The Teknaf Burmese market is a good place for shopping located right behind the bus station. As a frontier town, its easy to find traditional Burmese clothing, saviors, items made from seashells, pearl jewelry, and much more.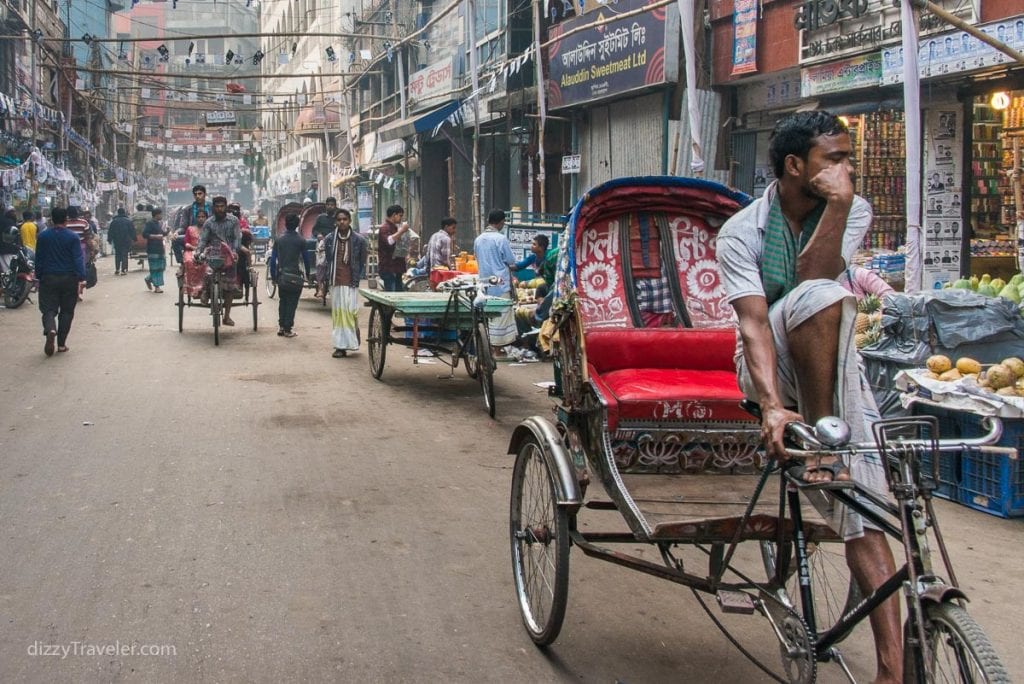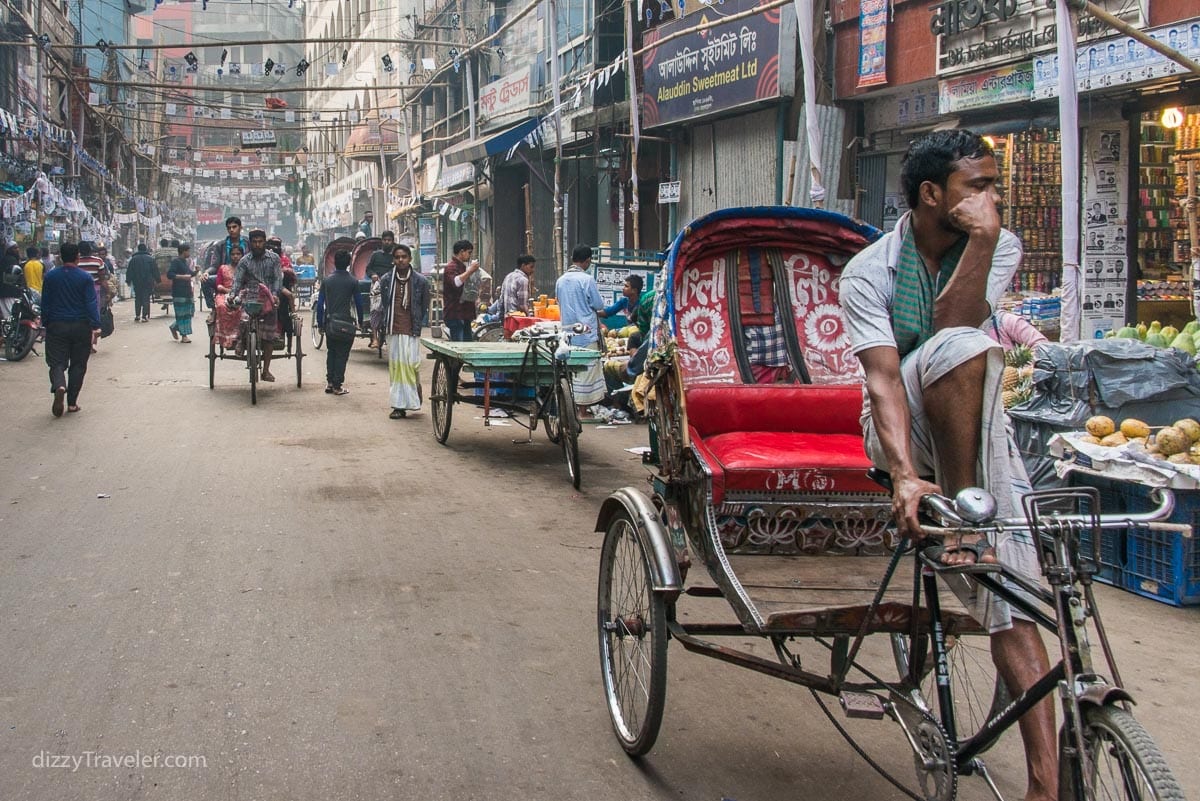 I still regret that I did not carry a good camera to capture some of the unforgettable moments, so I did not scratch it off from my to-do list as I plan to visit this beautiful place once again.
There are guided tours available from Sydney, they usually combine sightseeing, lunch and a few sightseeing stops on the way. Get Your Guide is the one I recommend.
Where Did I Stay In Teknaf, Bangladesh
Milky Resort, K. K Para, Bus Station, Teknaf
Milky Resort, in K. K Para, is conveniently located close to the Bus Station in Teknaf.
Try Out Local Food in Teknaf
My Opinion and Last Word
Have you been to Teknaf, Bangladesh? Any cool tips to share?
I loved being to this country down under and want to go back again. Hope my story have motivated you to visit. 
Please leave a comment below! I'd love to hear from you to improve my knowledge. 
Was this travel guide helpful for you?
If you'd like to help me continue making free guides, here is one way you can help:
Share This Guide – If you have a friend that would benefit from this guide, share it with them. Or post this guide on Facebook, Twitter or Google+
Your Support would definitely help me making more free guides like this. Thank you in advance!
Affiliate Link – This post in Dizzy Traveler contains affiliate links, which means I receive a referral commission if you purchase after clicking at no additional cost to you. These funds go to maintain the site. Thank you for your support.
Here is a few affiliate links that may help plan a perfect trip while staying within budget.