By the Adriatic Sea, Dubrovnik is one of the most popular places to visit in Croatia, also considered the 'Pearl of the Adriatic.' The Old City of Dubrovnik possesses several Medieval and Renaissance architectural masterpieces such as castles, churches, and monasteries contributing to securing its position as a UNESCO World Heritage Site in 1979. Fascinated by its breathtaking view and influenced by the TV show 'Game of Thrones,' a trip to Dubrovnik was on my to-do list for quite some time. But for one reason or another, I didn't get a chance to visit this place. So finally, my dream came true when I took the unbelievably exciting road trip from Sarajevo – Mostar – Dubrovnik.
From my hotel in Mostar, the distance to Dubrovnik is about 90 miles (150 km), 2 hrs 30 mins driving, so I was not so worried. I finished breakfast and, last moment strolled through the old town of Mostar. Around 10 am picked up my car from the hotel parking and hit the road heading towards Dubrovnik.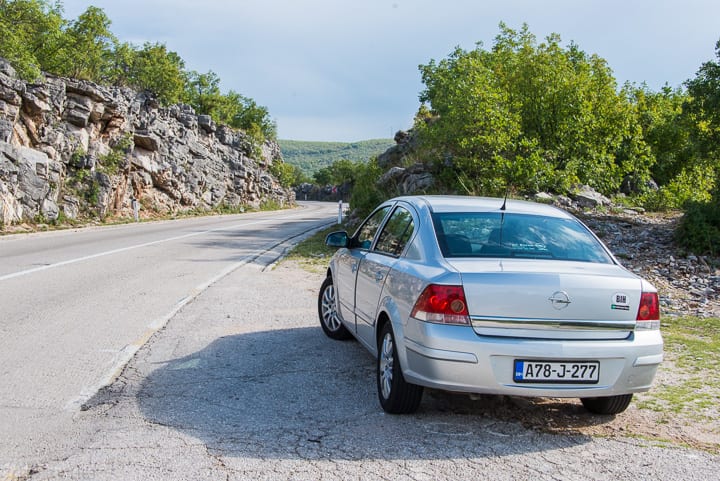 The driving experience was great; I never made a wrong turn (thanks to my GPS). The scenic route tempted me to make frequent stops on my way for a photo shoot; as a result, it took me a while to get to my hotel in Dubrovnik. The border crossing between Bosnia and Croatia was smooth and was not so crowded despite the summer crowd.
It was almost 2:30 pm when I arrived at my hotel in Dubrovnik, quickly checked in, freshened up, and got out without wasting a moment.
The public bus stop was just around the corner, so getting to the beautiful old town center from the hotel was not a problem. There was so much to see. I was overwhelmed. Here are a few things to do while in Dubrovnik.
Helpful Information
If you want to avoid summer crowds, then the best time to visit Dubrovnik is between April and May just before pick season.
Also for warmer water and mild temperature, September and October is the best time to visit.
By Air
Dubrovnik is the southernmost city in Croatia, close to the border of Bosnia and Montenegro, so the easiest way to reach there is by air. The nearest airport is only 13 miles (21 km) from the city. Many domestic and international flights have daily flights from major European cities to Dubrovnik Airport (DBV). During the summer months, you will find frequent direct flights with great deals. You can also fly there via Zagreb the capital and then get Croatia Airlines which has daily flights to Dubrovnik. Car rental is available at the airport. Getting to the Old Town is simple, hop on to non-stop airport shuttle all the to the Dubrovnik main bus terminal or ferry port.
Alternatively, Tivat airport (TIV) in Montenegro is another option to get there, which is only 44 miles (72 km) from Dubrovnik.
By Bus
You can reach Dubrovnik by bus not only from Zagreb, Zagreb Bus Terminal, Rijeka or Split but also from neighboring countries. Check out Croatia Bus for available services. 
By Car
The majority of travelers prefer to visit Croatia by car from neighboring countries. The nice scenic highway systems even make it easier for European travelers. 
Dubrovnik is a small coastal city with a population not more than 50,000. The best way to see the old walled city is on foot and other part of the city can be accessed by different ways.
By Bus
The best way to move around Dubrovnik is by bus since there is no trams or trains service available. There are different bus routes, some of which runs from the harbor to the old towns western entrance. Popular bus route also covers many hotels including Dubrovnik Palace. There are tickets available upon boarding the bus, which is valid for an hour, or daily tickets are also available after activation.
By Private Car
I drove my rent a car and did not find any problem getting from one place to other. It is the most convenient if you are planning to make some day trips or out of town coastal trips. But you will find it challenging to find parking if you drive to the old city area. There are paid parking lots around the old town and finding a spot in those is not so difficult.
By Taxis
Metered taxis are available throughout the city, and I saw a few taxi stand close to the old city gate. Also, UBER service is now available, especially during the summer season, and it's much cheaper than Taxi.
There are many day-trippers from Kotor, Mostar, Split and they touch base the highlights of this relatively compact fairytale old town and other destinations in the city. But if you really interested to know more and explore other amazing parts of Dubrovnik, then two days is enough.
If you consider using this city as your base for day trips along Adriatic coast, and across into Montenegro and Bosnia, then two days is not enough. I recommend adding additional days based on your trip plan.
Border crossing to and from Croatia could be crowded during the peak summer season. During July and August try to avoid border crossing during the weekend.
Croatian currency is the Kuna, 100 lipa makes one Kuna. The exchange rate for 1 US$ is about 6.74 kuna. Parking machines near the old town will take Euro, or you can also use your bank card.
Things to Do & Places To See In Dubrovnik
Dubrovnik Cathedral of The Assumption of Mary
The Cathedral of the Assumption of the Virgin Mary is a Roman Catholic cathedral in Dubrovnik, also known as St. Blaise's church. The Cathedral is located inside the city's old walls, close to the Rector's Palace and the old Port. Although the beautiful Cathedral is filled with history, you can't miss it once you are inside the old city, as its towering black dome most easily distinguishes it.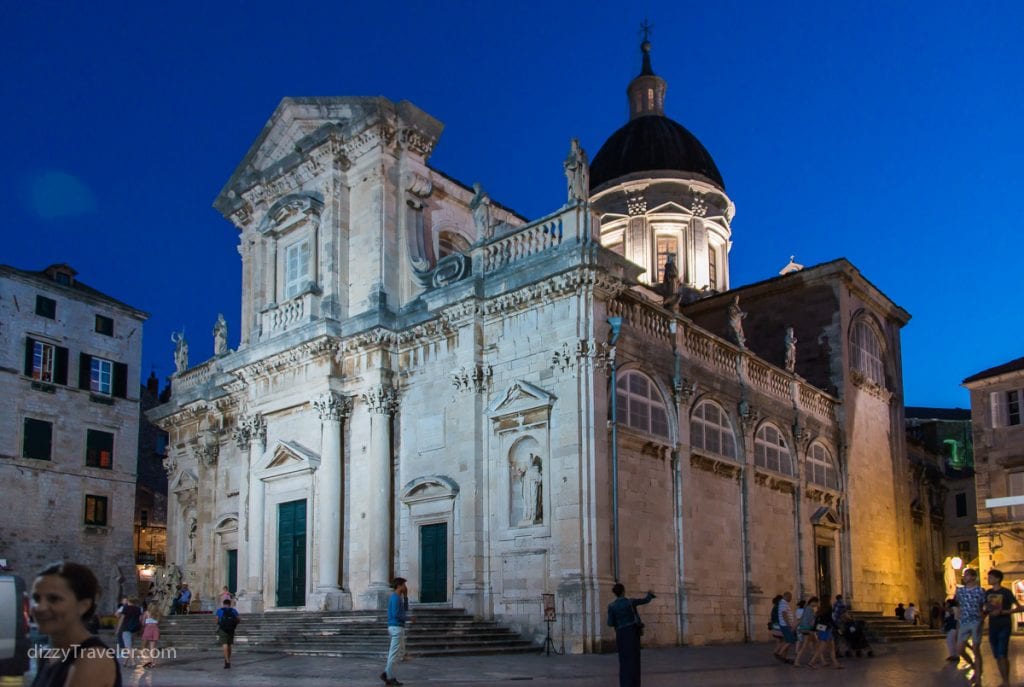 Take the Game of Thrones Walking Tour
Dubrovnik paid little extra attention when several locations were used to film the hit TV show 'Game of Thrones.' However, walking tours are available for those interested in following in the footsteps of their favorite characters. The walking tour with a local is also a great way to experience the historical sites.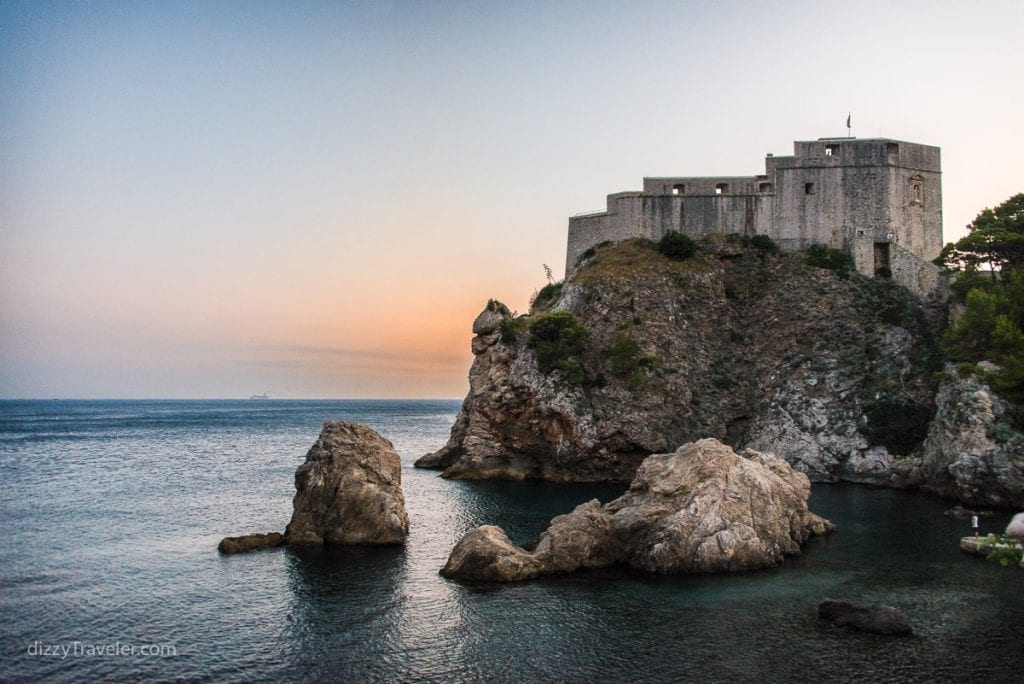 Rector's Palace Inside The Wall City
The Rector's Palace is an architectural masterpiece in Dubrovnik and definitely needs to be on your must-do list. This palace was built in the 15th Century with a beautiful mix of Gothic and Renaissance design. Even though it was rebuilt but still holds onto its historical origin; during the summer festival, The Rector's also holds live concerts.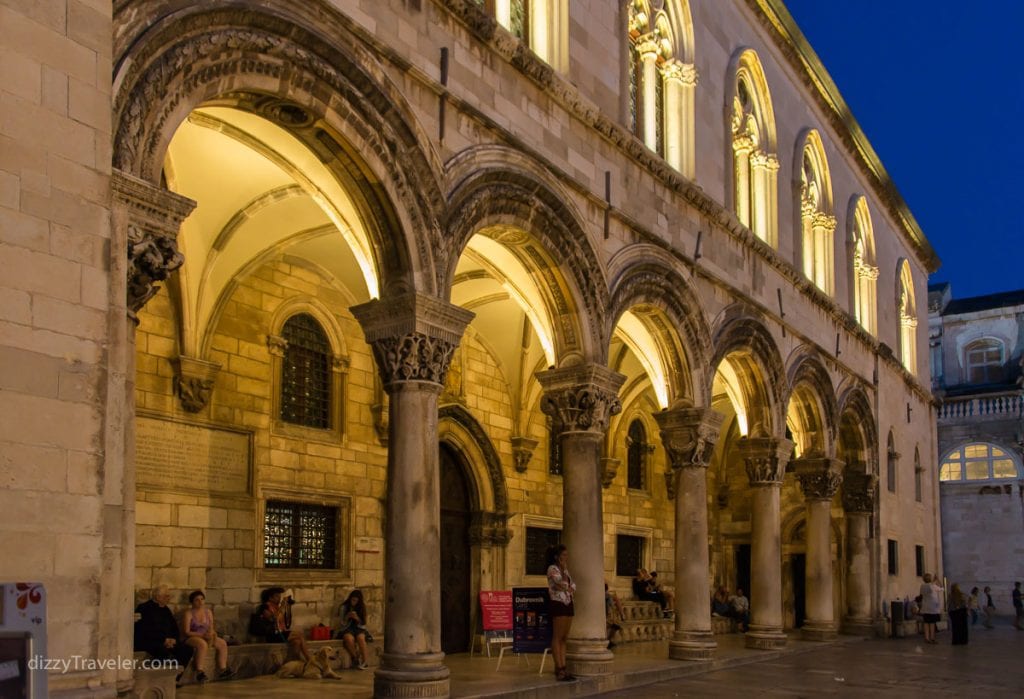 City Walls & Forts
Walking along Dubrovnik's old walls that surround the old city is famous and a great experience and a must-do while visiting Dubrovnik. Climbing to the top of the walls could be challenging, especially during a hot summer day. However, the view from the top of the wall is beautiful and worth the stiff climb. The total length of the wall is about 1940 meters, so that it could be quite a ride.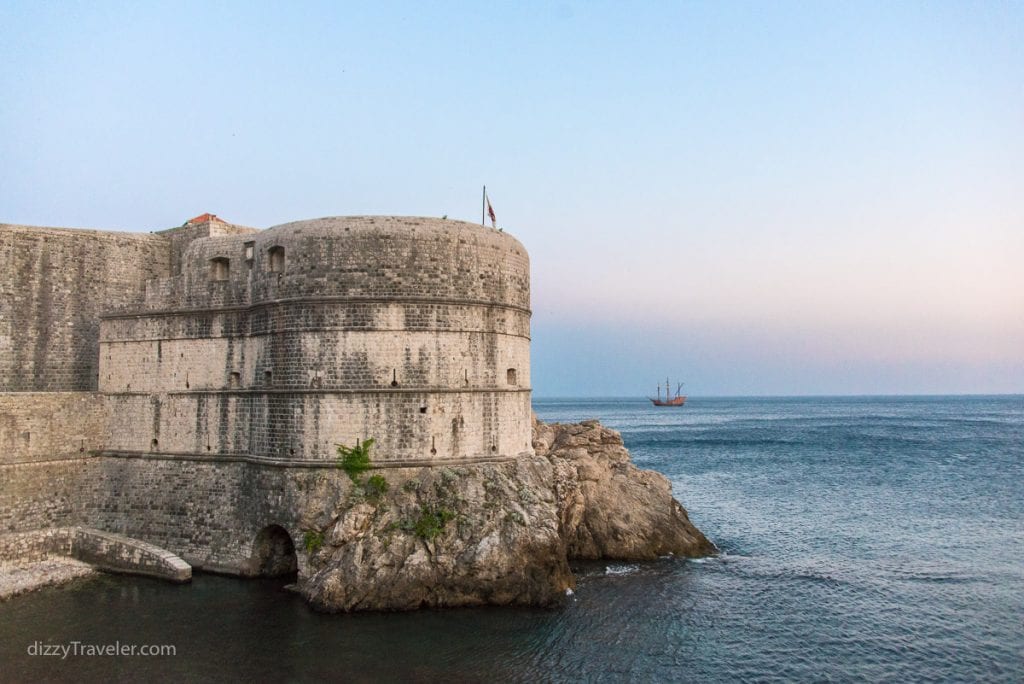 Dominican Monastery & Museum
The Dominican Monastery and Museum in Dubrovnik were built in Gothic-Renaissance style at the same time in the 14th century when the city wall was built. From the outside, it looks like a fortress instead of a religious complex. However, it is definitely worth paying a visit and experiencing the magnificent works of art displayed inside.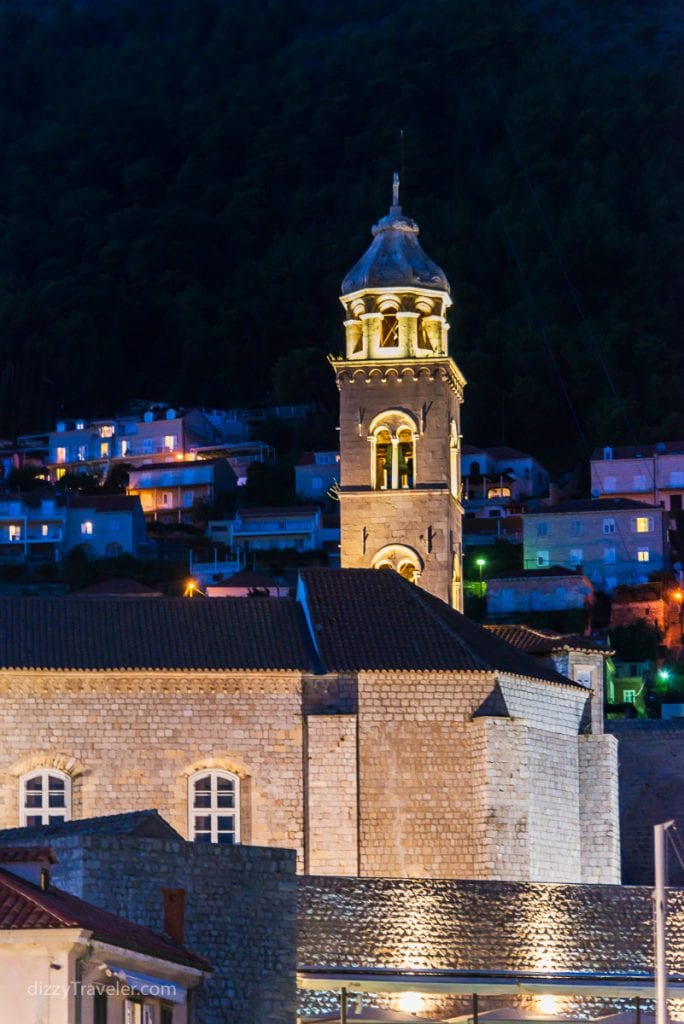 Take a Sunset Cruise
If you are a photographer, this should be your heaven, as you can witness one of the most spectacular sunsets you have ever seen. You should take one of those sunset cruise tours along the Dubrovnik coast and capture the gorgeous sunsets from your boat. Also, enjoying the beautiful view of the old city walls from the sea as well as various reefs, the lighthouse, and Lokrum Island, should be something you take home with you for life.
Ride Dubrovnik Cable Car to Mt Srd
This is undoubtedly the best thing you can do in Dubrovnik if you are a travel photographer. You will experience the breathtaking panoramic view of Dubrovnik and the surrounding area from the top of Srd Hill. The amazing view of the old city with the remarkable colorful rooftop, the crystal clear Adriatic Sea, the islands, and the cruise ships on the horizon will take your breath away. You should not miss the cable car ride; it's one of the great experiences you will ever have. Just enjoy.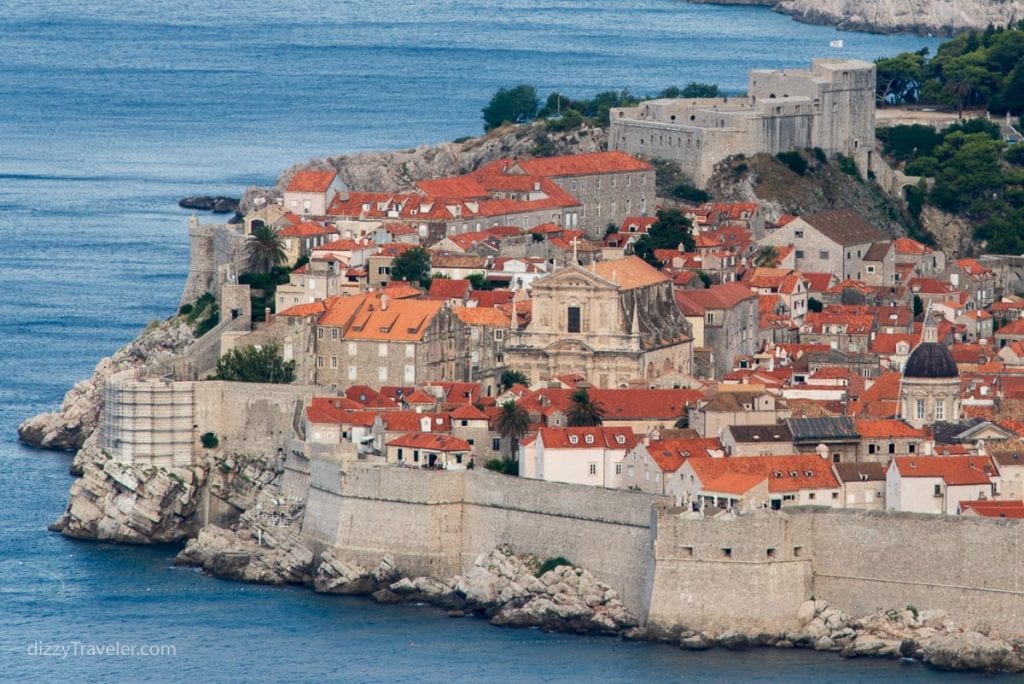 Walking Tours in Dubrovnik
To understand the rich history of Dubrovnik, people take a walking tour, either self-guided or from one of the professional local tour operators.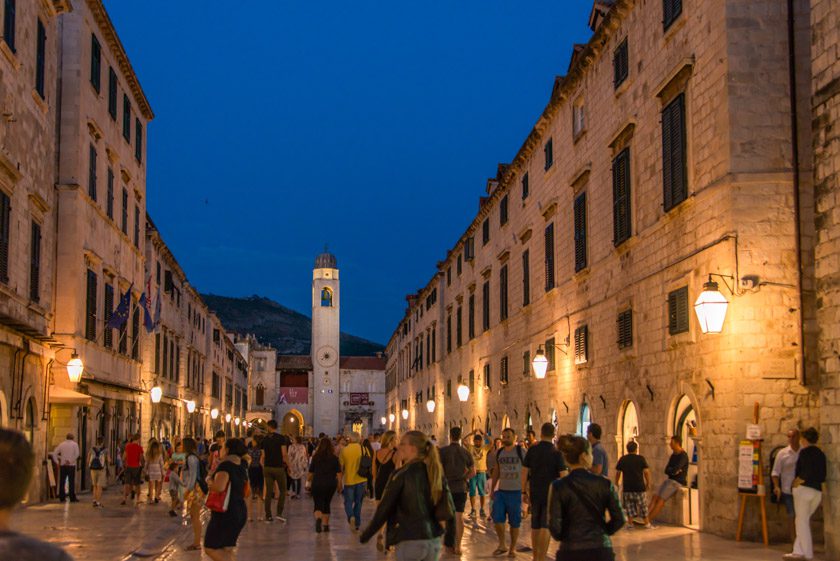 Day Trip to Mostar, Bosnia
It's a great way to spend a day away from the city. Visit the historical Balkan town of Mostar, explore the old town, walk over the famous arched bridge, and visit the old bazaar alongside the river, historical mosques, and Turkish houses. And most importantly, enjoy the local cuisine.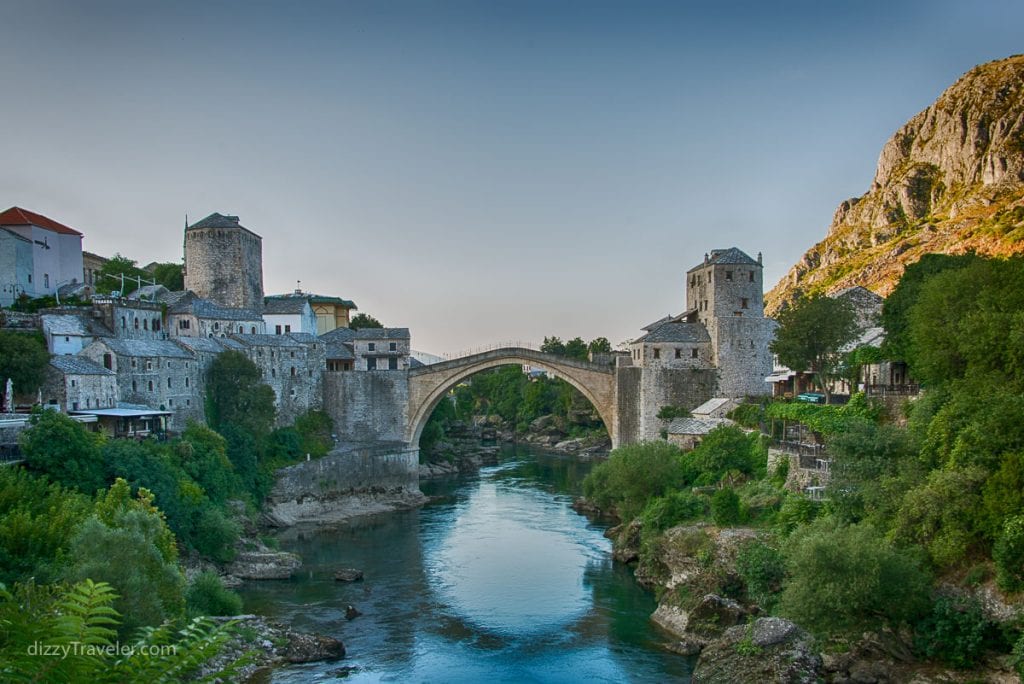 Day Trips From Dubrovnik
Trip to Montenegro's Coastal Town of Kotor
Just cross the border into Montenegro and enjoy views of Boka Kotorska bay as you cruise along the coast. Then, stroll through the cobblestone lanes of the picturesque historic town of Kotor. Finally, grab a glass of cold beer in one of those street-side bars and enjoy people-watching in the medieval town center. Kotor, Montenegro, is one of Dubrovnik's most popular day trip destinations. Take a scenic day trip from Dubrovnik to explore the fantastic attraction and history of Montenegro. On your way to the UNESCO town of Kotor, you can enjoy picturesque Montenegro's coastal towns and additional sightseeing side trips to Budva, Perast, and much more.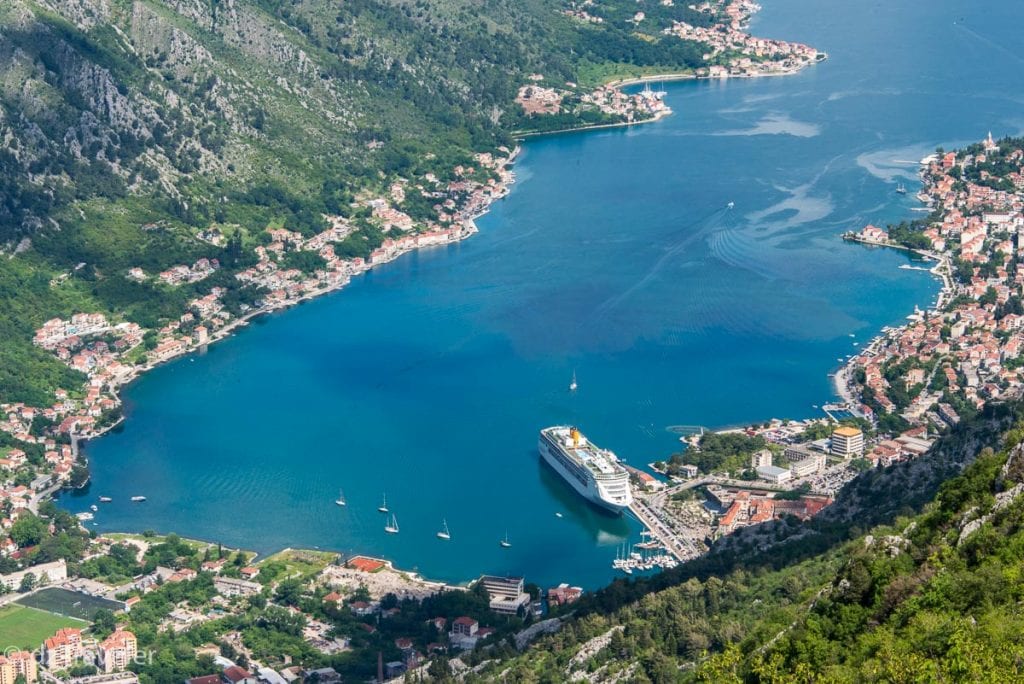 Where to stay in Dubrovnik, Croatia
Hotel Komodor, Dubrovnik
I had a great stay in Hotel Komodor, and the location was excellent, with a bus stop just around the corner—also free parking for hotel guests, which was a plus for me. A few good restaurants were nearby, and a great beach was just across the street. The hotel staff was friendly and very helpful. I definitely, recommend this hotel for giving it a try. Located 150 feet from the beach and featuring a terrace with an outdoor swimming pool, free sun loungers, and parasols, Hotel Komodor is located on Lapad Peninsula in Dubrovnik.
Located right next to the beach, Dubrovnik President Valamar Collection Hotel offers a unique beachfront location and stunning views of the Elaphiti Islands stretching from all room terraces and balconies. A Mediterranean-themed wellness center and award-winning gourmet restaurants are also located on-site. It enjoys an attractive setting on the Babin Kuk Peninsula. The Mediterranean-styled wellness center offers various signature treatments and a sauna and hot tub. Entrance to this spa center and the gym is free.
My Opinion and Last Word
Have you been to Dubrovnik, Croatia? Any cool tips to share?
loved being in Dubrovnik, Croatia, and want to go back again. I hope my story has motivated you to visit Croatia.
Please leave a comment below! I'd love to hear from you to improve my knowledge. 
Was this travel guide helpful for you?
If you'd like to help me continue making free guides, here is one way you can help:
Share This Guide 

– If you have a friend that would benefit from this guide, share it with them. Or post this guide on Facebook, Twitter, or Instagram.
Your Support would definitely help me make more free guides like this. Thank you in advance!
Affiliate Link – This post in Dizzy Traveler contains affiliate links, which means I receive a referral commission if you purchase after clicking at no additional cost to you. These funds go to maintain the site. Thank you for your support
Featured Trip Pictures
Book your Sightseeing Trip
There are a lot of beautiful places to visit and some exciting sightseeing activities to bring unforgettable memories back home. Please click on our below affiliate link to see your options.