Singapore is one of the smallest countries in the world but it is full of great experiences that will never fail to surprise you. The multicultural blend creates a unique atmosphere that mixes people from a different ethnic origin and traditional lifestyles in a dense urban environment.
Singapore is not only famous for its eye-catching skyscrapers but also a popular leisure trip and shopping destinations of the region. A great place for family trips, try all kinds of delicious cuisine, and for those seeking to gratify in metropolitan luxuries.
While costs are significantly higher than the rest of Southeast Asia, a lot of people continue to visit Singapore because of its unique and top-notch attractions that cater to almost every type of traveler.
When I say costs are higher I meant insanely higher. Figure this out, we arrived at Changi Airport from Bangkok by Jetstar, It was 1:30 PM took a taxi straight to the hotel that we booked from Priceline for S$ 75.00 in Geylang area. Guess what we started getting worried and unhappy looking at the location and soon we were the beaten up unhygienic room, spent no time but to abandon it, just returned the key and took a taxi for something better. By the way, we found something better but the bad part is that we had to pay 4 times more plus we lost 1st night fee for cancellation of the 1st stupid hotel.
But make no mistake Singapore is an awesome place to visit. We had fabulous experiences and we absolutely loved it.
Top Things to do in Singapore
The SkyPark at Marina Bay Sands – A life of Modern Luxury
A visit to Marina Bay is guaranteed to bombard your senses. The land reclamation and transformation to the area that has been nothing short of a miracle. It is representing all things modern and super-stylish, from trendy dining destinations to exciting leisure spots.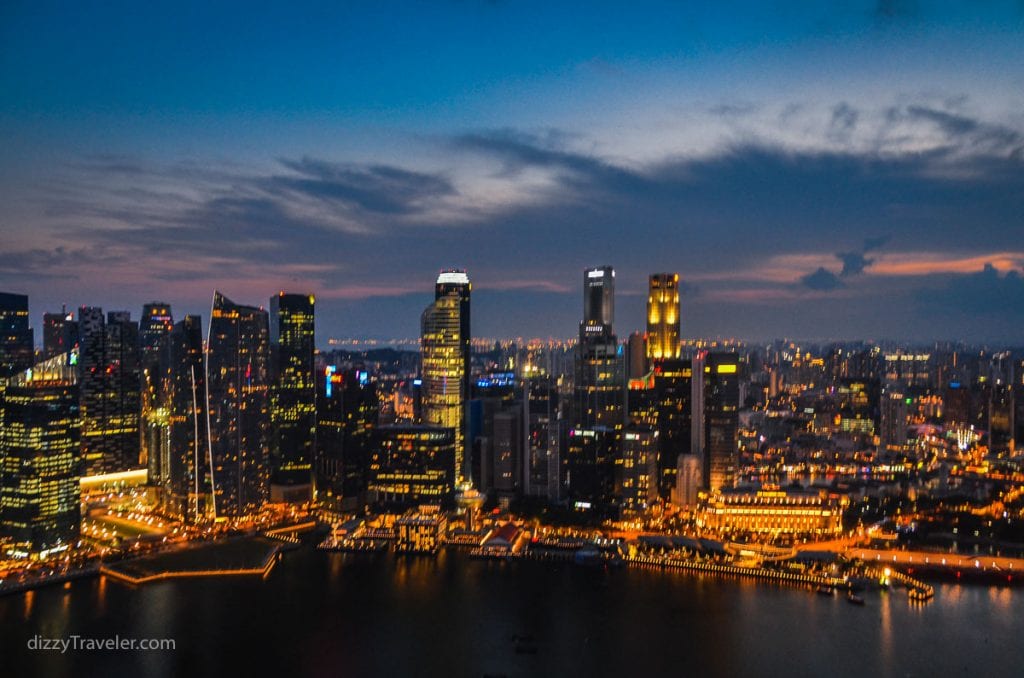 A view of Singapore from Sky Park in Marina Bay
Enjoy one of the best views of the world from SkyPark on the top floor of Marina Bay Sands one of the architectural masterpieces of Singapore. Get Dizzy by the spectacular view from the open-air lookout. The SkyPark's insane rooftop pleasure dome with a 150-meter infinity pool will definitely blow your mind away. This is a place no one should miss to visit.
For those who are not staying in the hotel, you still could access to the SkyPark. During my visit cost to go up was S$ 20.00
Visit Santosa – Asia's Favorite Playground
Our plan was to take advantage of the perfect weather in Singapore and spend the day in Santosa the famous Resorts world in the region. We heard a lot about the endless excitement at Resorts World Sentosa and a variety of attractions and entertainment hot spots so, now is the time to experience them in real life.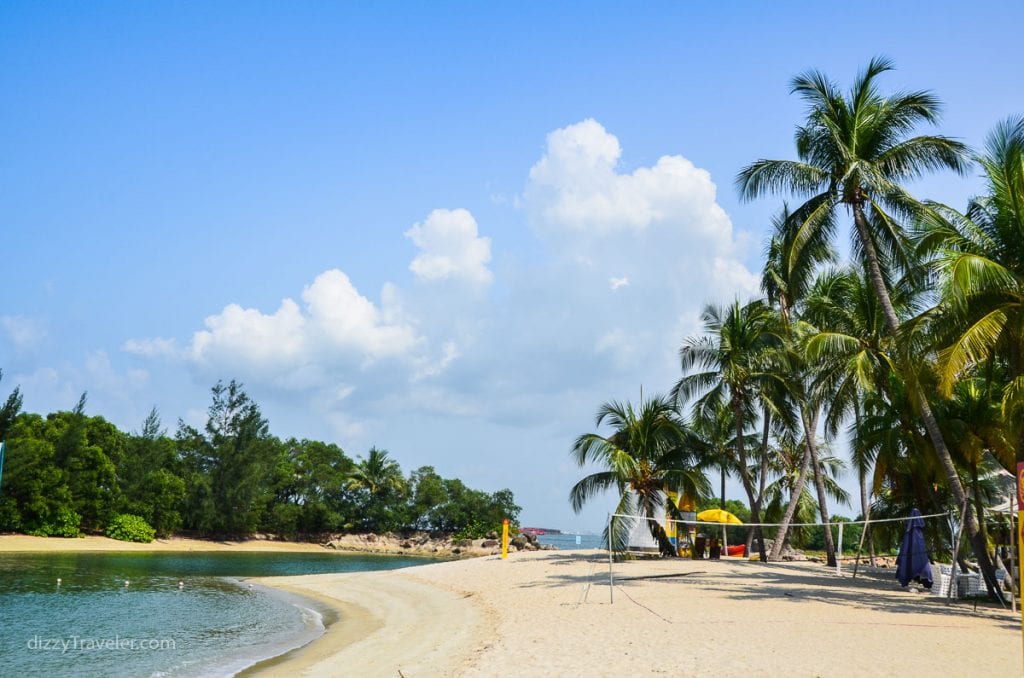 With no lack of things to do, there is something for everyone starting from Universal Studios, mesmerizing Marine Life Park including S.E.A Aquarium, Maritime Experiential Museum, a beautiful display of water fire and light at the Lake of Dreams, casino, beautiful beaches, wide verity of restaurants and many more.
Definitely it worth to stay in one of those six uniquely themed hotels in Santosa island.
360 View from Singapore Flyer
We took the flyer on a perfect day in Singapore. We were stunned by the spectacular view and moving experience at every turn. If it were not for the ever changing magnificent views, you would hardly know you were moving. We were amazed and thoroughly enjoyed the experience.
We paid S$ 29.50 and definitely worth a visit and should be on your must-see list.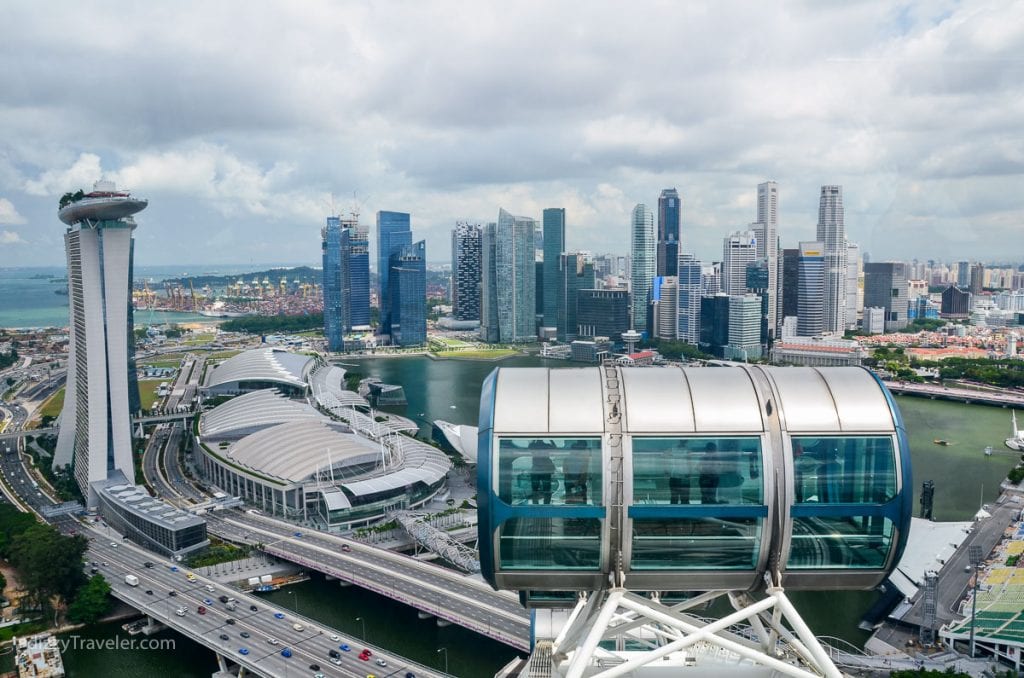 Singapore Botanic Gardens
The Singapore Botanic Gardens is a 156-year-old tropical garden and the only tropical garden, to be honored as a UNESCO World Heritage Site.
It is home of stunning flora and fauna as well as attractions like the National Orchid Garden and Jacob Ballas Children's Garden.
Little India – A Buzzing Ethnic District
Little India is a buzzing historic area that shows off the best of Singapore's Indian community from vibrant culture to incredible shopping.
As you walk down Serangoon Road and neighboring streets, you will have the opportunity to explore their mix of Hindu and Chinese temples, mosques and churches.
Fill your tummy with South Indian vegetarian food, North Indian tandoori dishes and local fare like roti prata (round pancakes) and the Tarik (pulled tea in Malay). Try to spot the brewers 'pull' the hot milk tea – it's amazing showmanship.
China Town – A Story of Chinese Heritage
I have been to China Towns around the world but Singapore's historic Chinatown got its own bustling mix of old and new that is unlike anywhere else. The cramped five-foot-ways, dingy alleys and loud street hawkers are relics of Chinatown's past.
Yet pockets of history remain in Chinatown, along with more modern sights. You could easily spend a few days wandering through these still-narrow streets.
Best of all, there's free Wi-Fi throughout the Chinatown area so you can continue to be plugged in while you sightsee, shop and eat.
There is a range of guided tours available from Chinatown Visitors' Centre.
Orchard Road – Every Shoppers Paradise
Harbour Front – Gateway To The Seas
HarbourFront is the place to go if you're hopping on a cruise from Singapore, taking a regional ferry or simply want to eat, shop or relax.
We took the cable cars from here for Santosa Island. That's HarbourFront, a bustling precinct where Singaporeans and visitors alike come to eat, shop, work and play, thanks to Singapore's largest mall, VivoCity, and its neighbor HarbourFront Centre.
Next to the cruise terminal is the Regional Ferry Terminal, for your island jaunts. This is where the ferries connect with the Indonesian Riau Islands, such as Batam.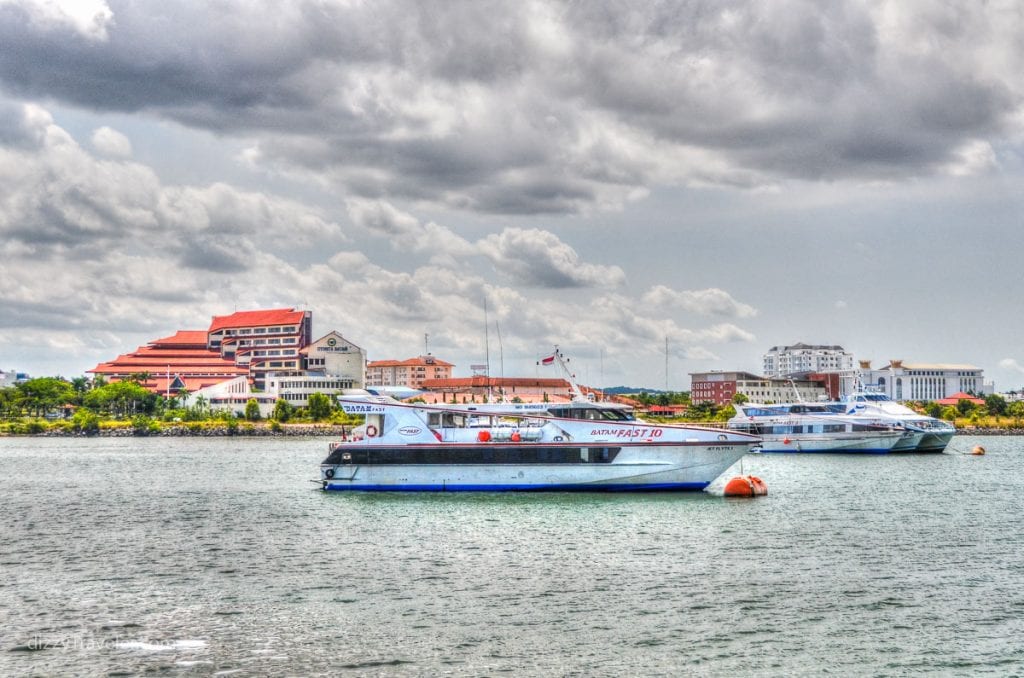 Sail to the Offshore Islands
Singapore has lots of islands (other than Sentosa!) to explore. Hop on a boat and head out to sea to explore the pristine, unspoiled beaches of the neighboring Lazarus, Saint John's, Kusu, and Sisters' Islands. Ferry cruises to these destinations in the south of Singapore are available from Marina South Pier. A great way to bring excitement to your Singapore trip.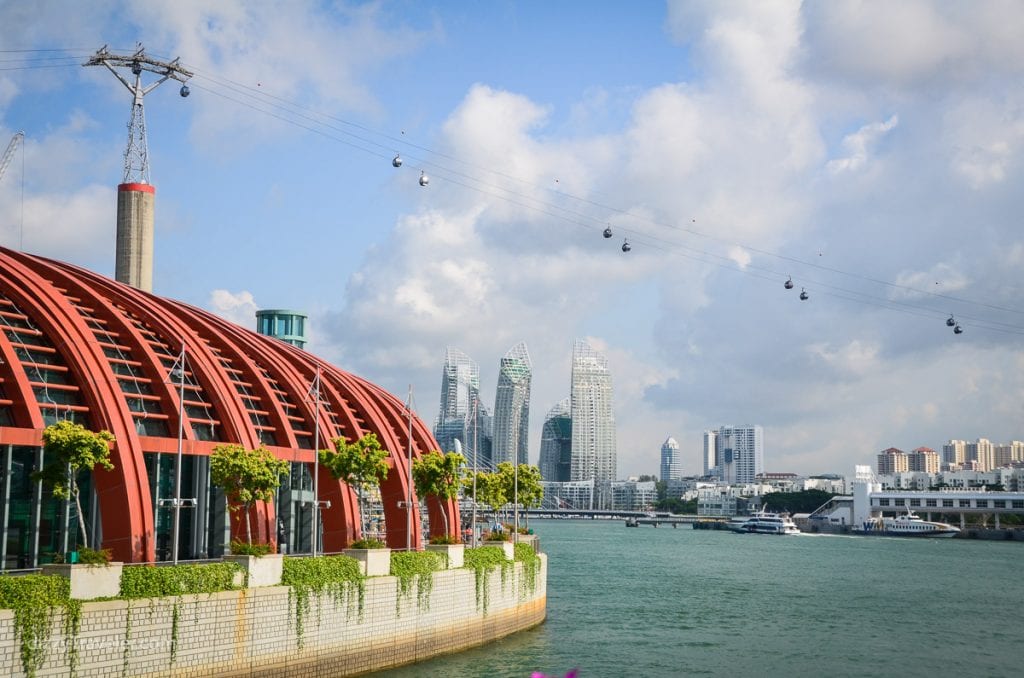 Singapore River Cruise
This option is ideal for those who want a guided tour of the island, cheap entertainment, or a little break from walking around the city under the hot sun.
I took the first cruise at 9:00 AM starting from Riverside Point early in the morning. The 40-minute cruise down the Singapore River on bumboats was awesome and gave a great vantage point to experience the heart of the city. I guess the best view would have been at night instead of early morning when all the buildings are lit up and reflecting off the water.
Many of Singapore's top attractions like the water's edge, a great way to quickly check out some of the major landmarks along the water, the commentary provides background information that you could later remember while doing the self-guided walking tour.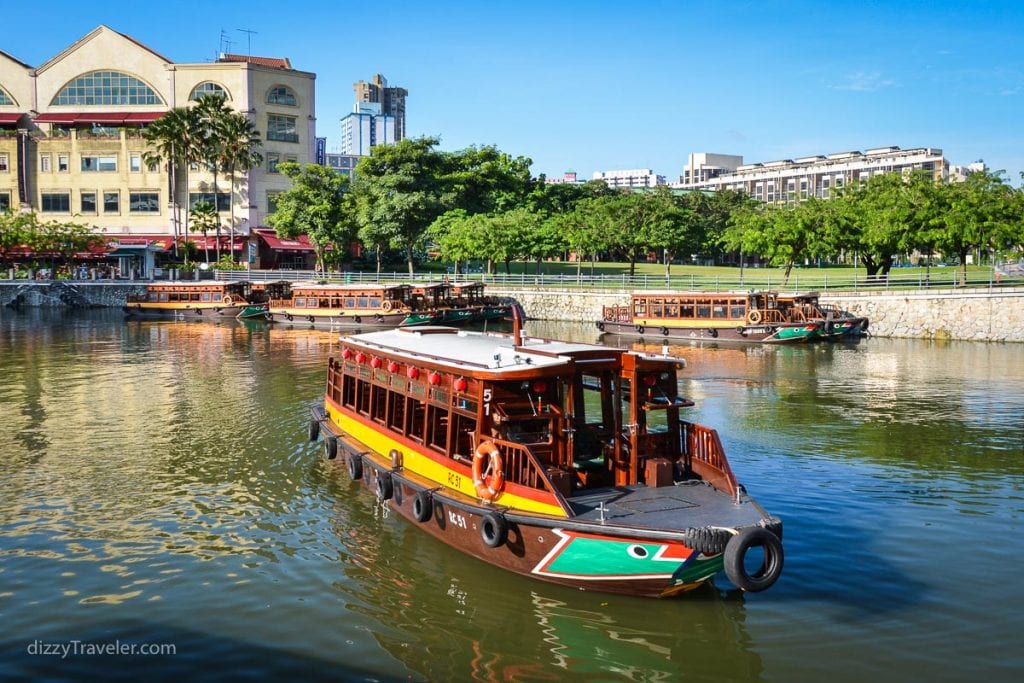 Walking Tour
A great way to discover Singapore's roots from colonial trading port beginnings along the scenic banks of winding Singapore River. I started my tour from Singapore Flyer that allowed me to marvel at the modern developments around Marina Bay and venture off the beaten track onto a cultural trail to appreciate how the different races and religious communities co-exist harmoniously in our multi-racial society.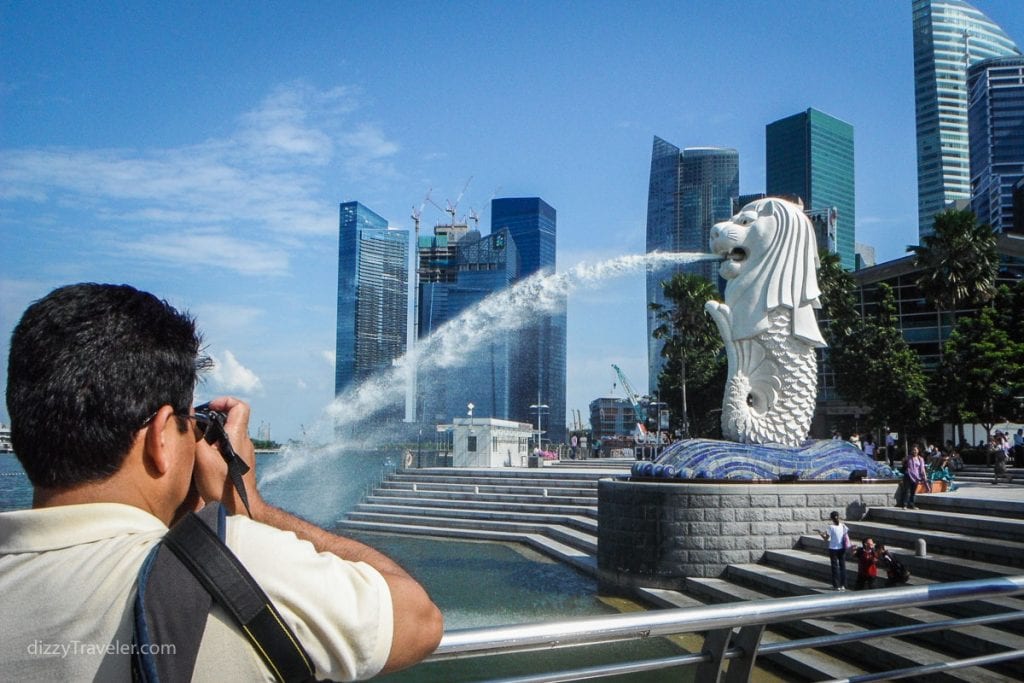 A great way to enjoy the scenic views and nice photo opportunities so don't forget to bring a camera, Umbrella, a bottle of water, sunglass and a hat with you.
Among the many places I have seen some stands out like Raffles Place, Fullerton Hotel, Cavenagh Bridge, Esplanade Park, Marina Bay, The Padang, St. Andrew's Cathedral, Armenian Church, Waterloo Street, Sri Krishna Temple & more!
Tiong Bahru Market and Food Centre
Head here for local fare such as roasted meats, then indulge your sweet tooth with French pastries at Tiong Bahru Bakery. If you're in Tiong Bahru on a weekend, have lunch at Bincho at Hua Bee, a Japanese yakitori bar that doubles as a noodle stall on weekdays.
Food Worth Trying
Chicken Rice Singapore's 'National' Dish
This delectable dish can be found at almost every dining spot, from humble hawker centers to high-end restaurants. When you see succulent cooked chicken hanging neatly in a row at a food stall, you are looking at one of Singapore's national dishes – Hainanese Chicken Rice.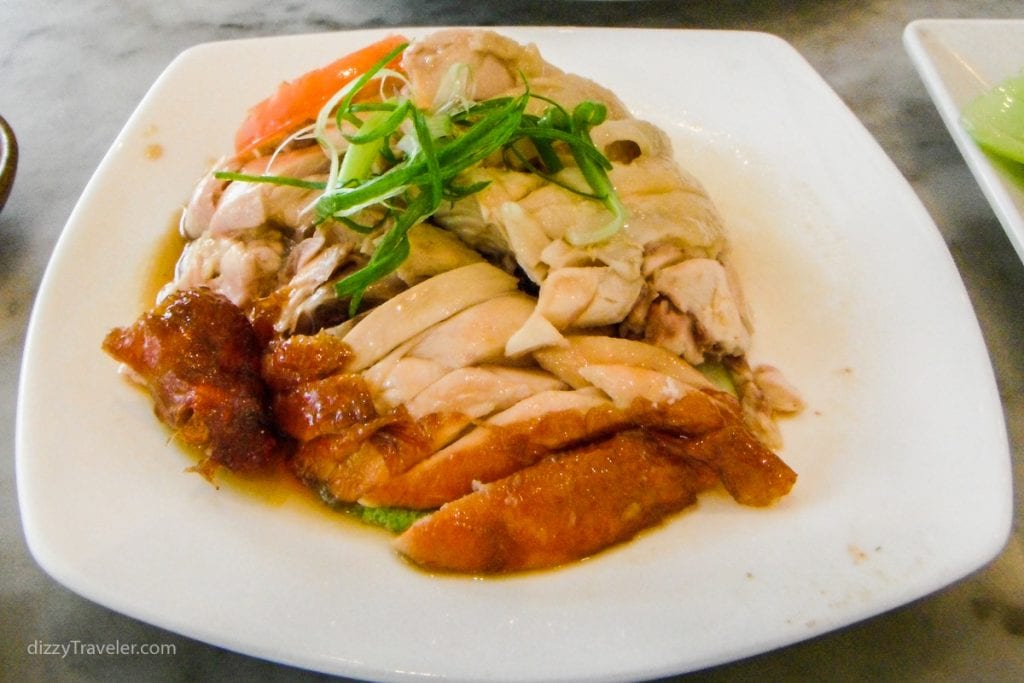 The cooking method hails back to its Hainanese roots. The chicken is steeped in boiling water or blanched until it is fully cooked, before soaking it in cold water to ensure the meat remains tender. In a local twist, the chicken can also be roasted or braised in soya sauce for a different taste.
In Singapore, the dish is infused with local Cantonese influences which inspired the tangy red chili sauce dip and the use of tender and young chicken.
It is, however, the rice and chili sauce that can make or break the dish. The rice, cooked in chicken stock with ginger and pandan leaves, with just the right amount of oiliness. And chili must have the right blend of spiciness and sourness.
The Most Iconic Seafood Dish: Chili Crabs
This national seafood dish was created in the 1950s and, guess what, the restaurant that invented it is still around. So is the chef — Mr. Hooi, now in his 80s.
Mr. Hooi's version of chili crabs marries a rich and spicy sambal with meat stock and lime. Then a whole cut and cracked meaty Sri Lanka crab is lowered in. Just before it's plated, eggs are dropped in to smooth the equation.
Thoughtfully, mantou bread is provided for mopping up the sauce.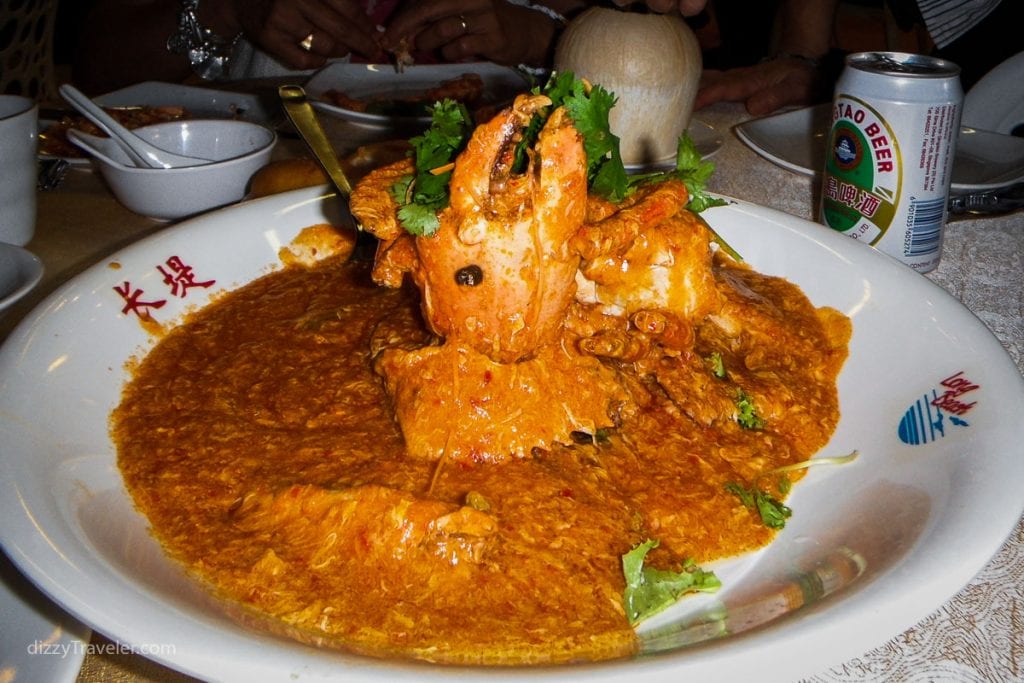 Where To Stay In Singapore:
Featured Pictures From My Trip