As one of the prime travel destinations in Southeast Asia, modern Taipei is known for spectacular places and if you are one who enjoys the city skyline with dazzling lights, then a picturesque view of the city's skyline should be in your bucket list.
Here is a few affiliate links that may help plan a perfect trip while staying within budget.
Helpful Information
Best Time To Visit
Taiwan has a lovely warm climate all year round. Bring an umbrella with you but just leave your winter coat behind. It's a small island the northern part of Taiwan has a sub-tropical climate, while the southern part falls under the tropical climate zone.
Summer – Between June to August are hot and wet, with thunderstorms and typhoons. It usually does not get too hot thanks to the cool ocean breezes. The average temperature remains in the upper 80 F to mid 90 F (30 C – 33 C)
Winter – Taiwan winter is warm often foggy, damp with occasional showers accept high mountainous areas like Alishan do get cold. Winter is between December and February with temperature remains between upper 60 to lower 70 (16 C- 22 C)
Autumn – September to November is relatively cooler but still sunny and warmer. October to November is the most favorite time of the year for travelers due to less rainfall and warm temperature
How To Get There
Taipei International Airport – For northern Taiwan Taoyuan International Airport (TPE) would be the best choice. Located about 30 miles (50 km), less than an hour away from the Taipei city center. There are different options to commute to and from Taoyuan International Airport. Airport MRT is the fastest way to get to the city. All you need is to hop on the MRT from the terminal and in 35 minutes you will be in Taipei Main Station.
The MRT services between 6.05am until 11.35pm, so if you arrive in a different time frame then you need to take a different ride.
Taichung International Airport – Previously known as Ching Chuan Kang Airport (RMQ), is located in Taichung only 100 miles (160 km) south of Taipei. 1 hour of travel time by High-Speed Rail (HSR).
Kaohsiung International Airport – For Southern Taiwan Kaohsiung International Aiport (KHH) is the best option if you are visiting southern Taiwan or the Alishan National Park. It is located about 230 miles (370 km) south of Taipei.
How Many Days is Enough to Visit
10 – 15 Days is ideal to visit almost all highlights of Taiwan but it may vary depending on your mode of transportation. Check out the government site for more details.
Useful Tips
Rent a car – Renting a car is available throughout the country. Self-driving in Taiwan is for experienced drivers only, particularly if you plan driving Alishan Mountain region, Sun Moon Lake area, or Hualien coastal and mountainous roads. Watch out for sharp turns, winding roads, and motorbikes and scooters. Roads and highways are well marked with English and Chinese and overall road conditions are very well.
SIM Card – If you are arriving by air then Taipei Airport has lots of wi-fi/SIM card choices for travelers. They have 3 to 30 days prepaid plan based on the length of your stay, and prices vary depending on plans starting at around $300 NT to $1000 NT.
Travel Insurance – Bad thing can happen any time, especially when you are doing activities that you are not used to it. Believe me, I have practical experience in this. So travel insurance is an option that you can consider. That will protect you from unexpected surprises for travelers like you and your families. Don't think about all the things that might go wrong on your trip, but these things can and do happen.
Currency – New Taiwan Dollar, NT$ (1 US$ = 30.89 NT$) at the time of this writing.
Three Days in Taiwan – Thing To Do
Day 1 in Taipei, Taiwan
This capital city has much to offer that could take days to cover all but I have chosen only a few interesting activities that can be covered in a day. All of them are within the city limit and are easily accessible by public transportation. Therefore it was perfectly all right not to rent a car until the end of the day-long sightseeing activities.
1. Early Morning Visit to Wet Market (Fish Market)
The first day in Taipei, so my plan is to explore the heart of the city, the morning fish market in Zhongshan District and get used to the local lifestyle. The fish market draws locals and visitors alike to purchase fresh seafood that can be cooked and tasted on the premises or taken to go.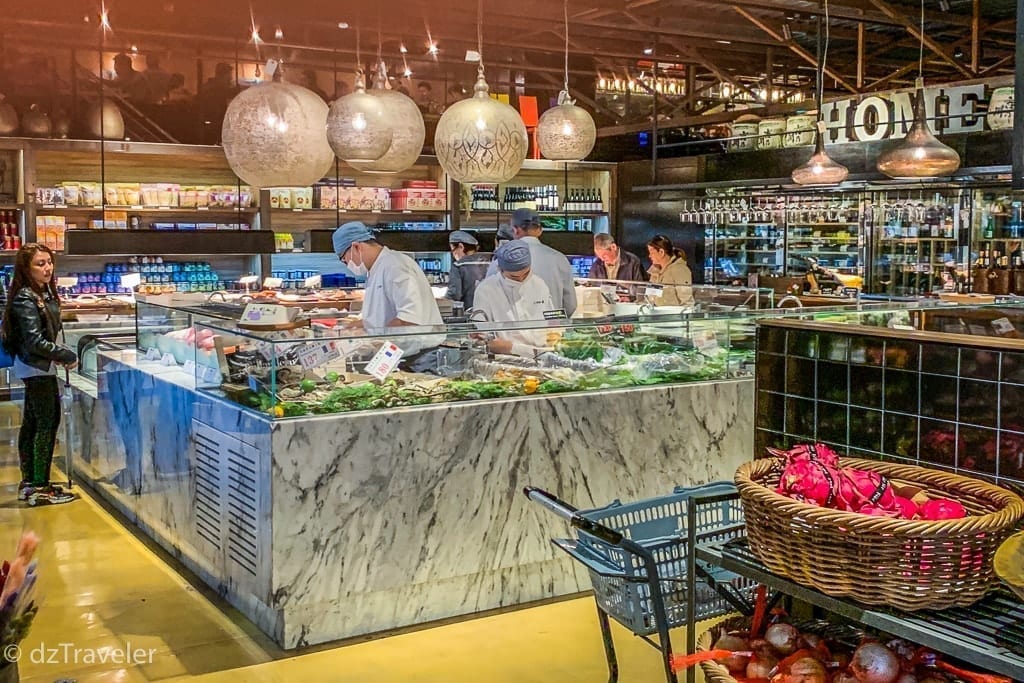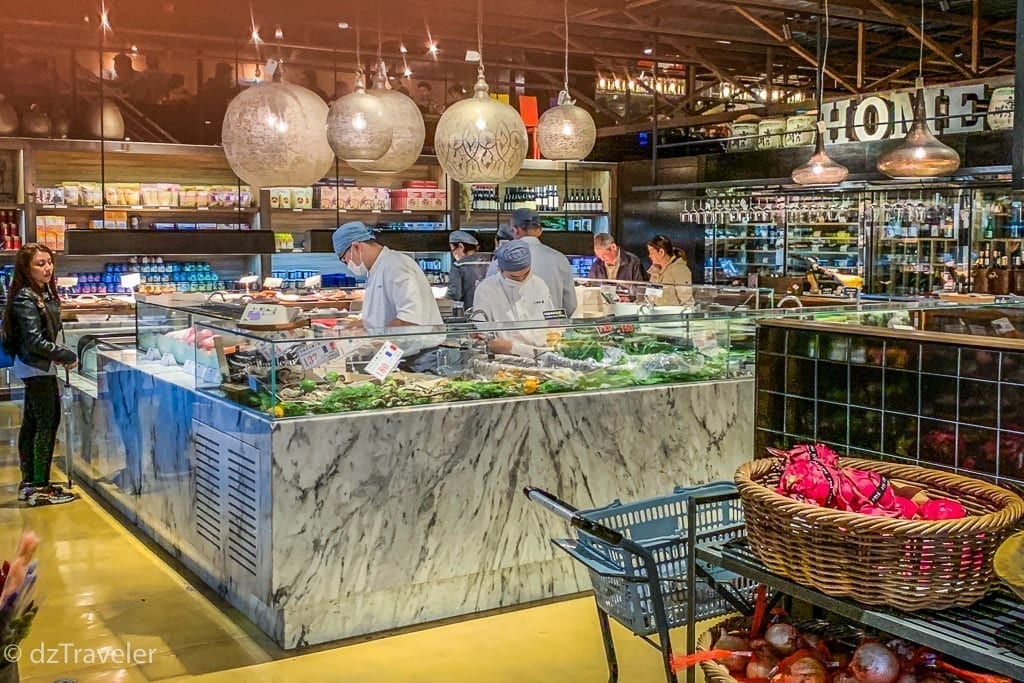 2. Next Stop At Longshan Temple
The Longshan Temple is one of the many temples in Taipei that worth visiting. This well maintained 1738 historical temple is a landmark site of Taipei, located in the center of the city. Take the MRT Blue line to get there.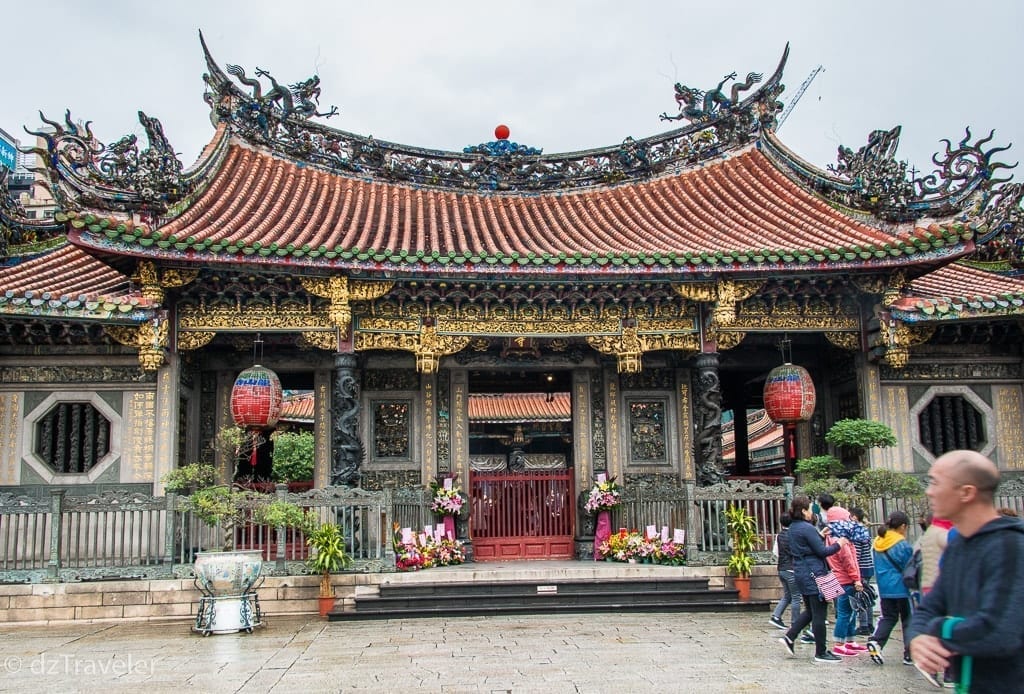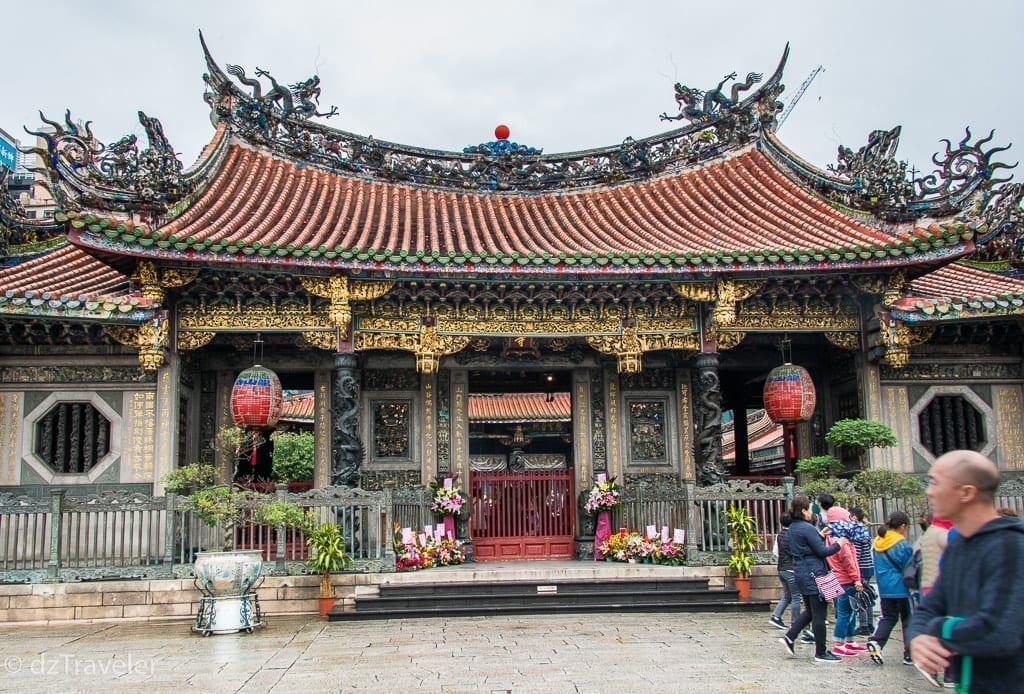 3. Quick Stop at Chiang Kai-Shek Memorial Hall
The National Chiang Kai-shek Memorial Hall is a national monument, landmark and tourist attraction erected in memory of Chiang Kai-shek, former President of the Republic of China. It is located in Zhongzheng District not so far away from the Longshan Temple. They open at 9:00 am and this huge place take 1 to 3 hours if you plan to see them all. Take the MRT Red line to get there.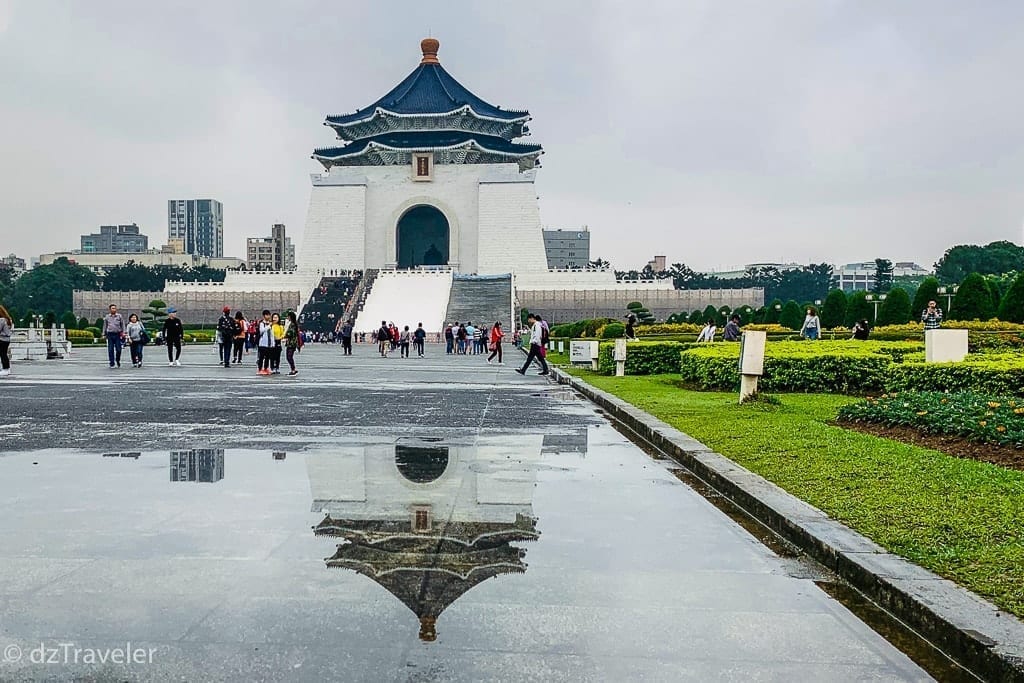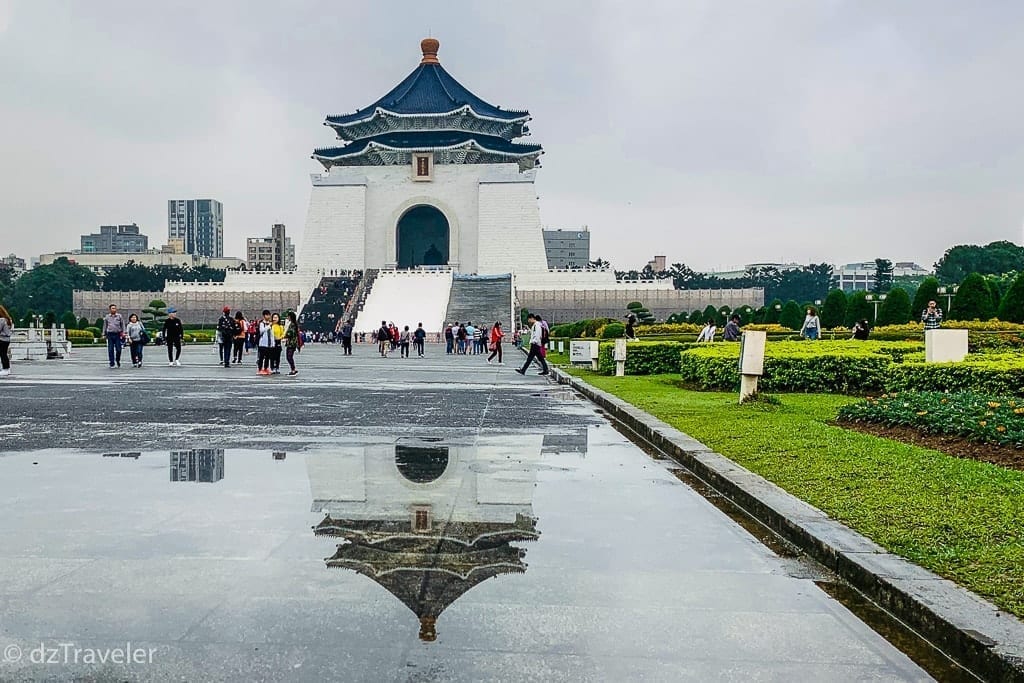 4. Visit the National Palace Museum
I am not a huge museum fan but if you are interested and 2 to 3 hours to spare then it must be a good idea to visit The National Palace Museum. It has a permanent collection of about 700,000 pieces of ancient Chinese imperial artifacts and artworks, making it one of the largest of its type in the world. Take the MRT Red line to Shilin Station and then grab a taxi to cover the next 3 km to get there.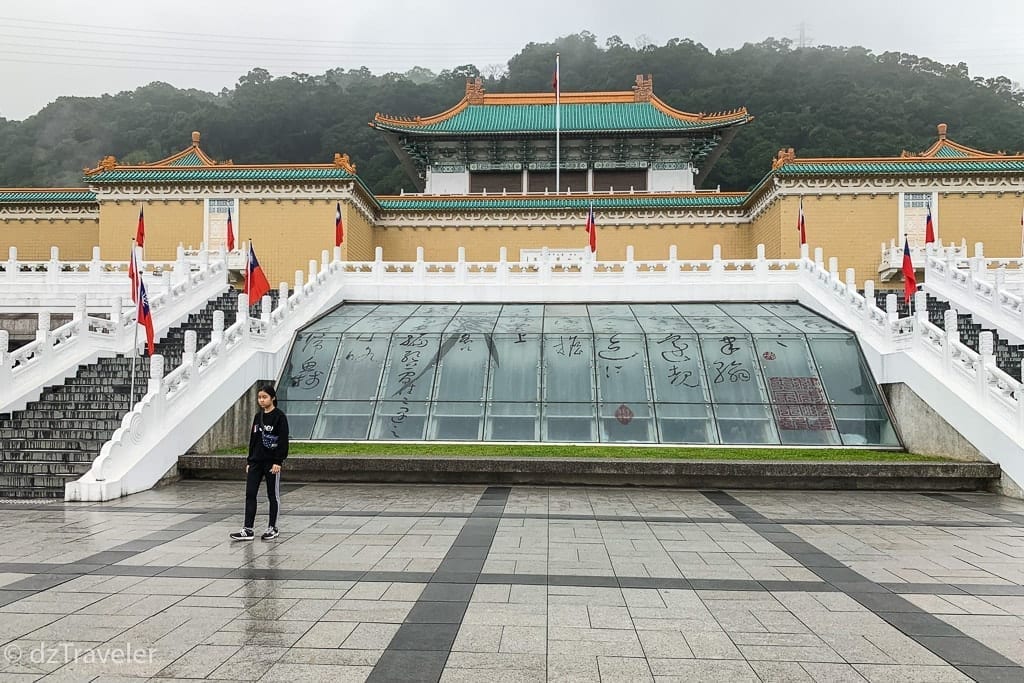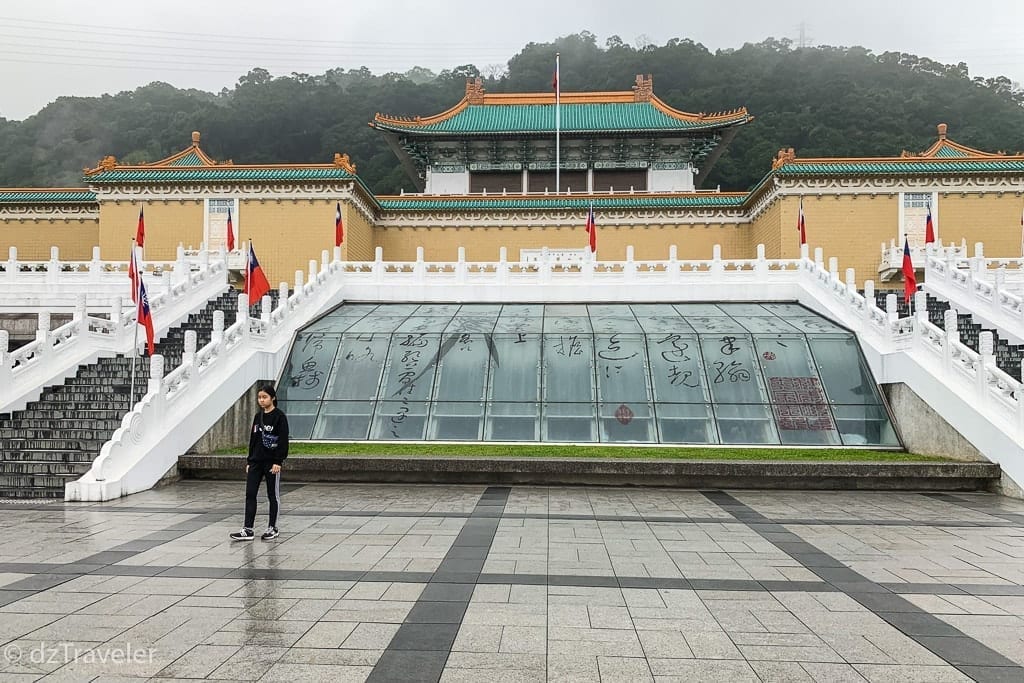 5. Climb The Maokong Mountain by Gondola (Wenshan)
Maokong is widely known as the most scenic spot in Taipei, the village is located at the top of the mountain presenting striking views of Taipei city. The fun and scenic way to get to the top of Maokong is by taking one of the gondolas that will allow you to capture beautiful pictures. The ride to get to the peak is about 30 minutes and will cost NT$ 120 (for an adult). Take the Wenhu or Brown line to Taipei Zoo Station and walk to the Gondola station.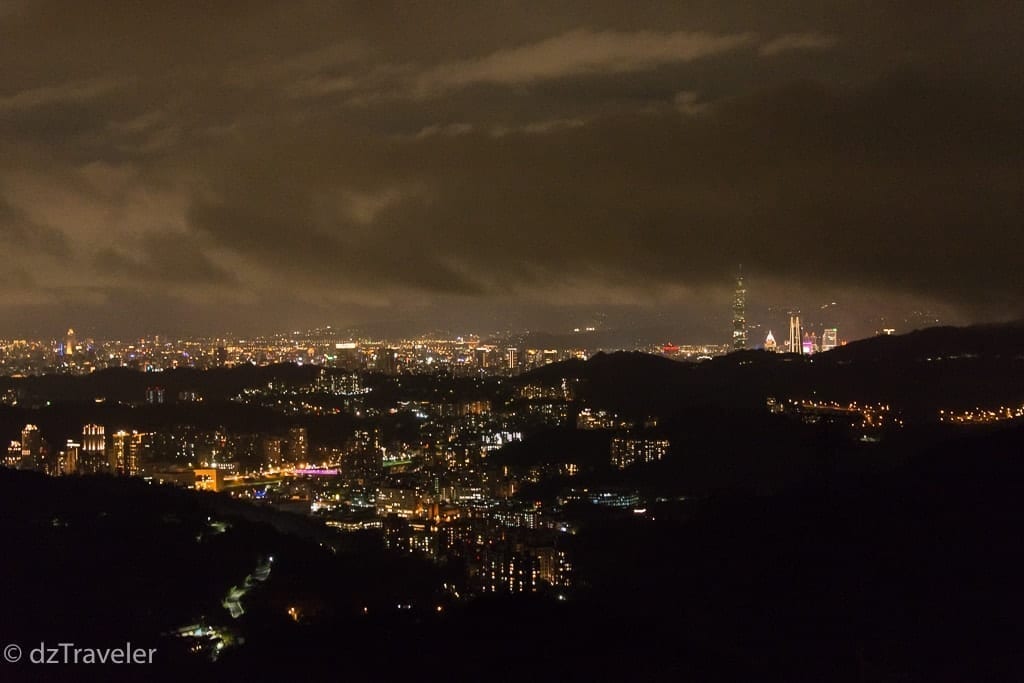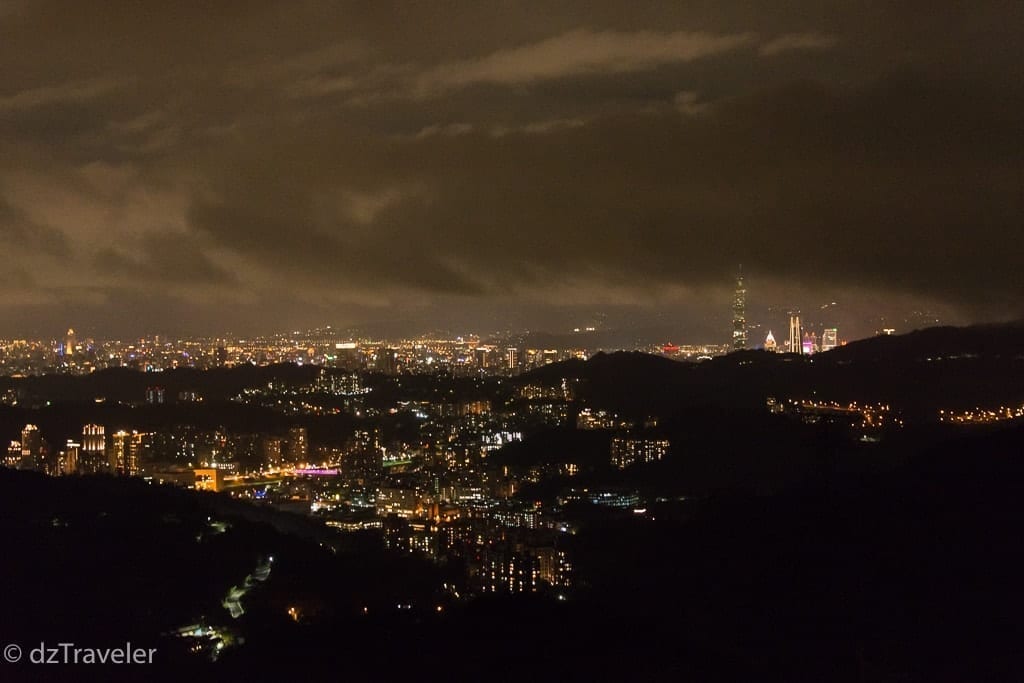 6. Enjoy 360 View from Xiangshan (Elephant Mountain)
If you already visited Maokong Mountain then this could be an optional spot based on your priorities. The view of Taipei city from the top of the Elephant Mountains is also breathtaking. Hiking through the wilderness involves more or less 20 minutes. The entire trail is made up of small steps with railings mounted at the side which makes it easy for both kids and adults to hike up the trail. There is a couple of lookout for the beautiful view of the city.
Take MRT Red line to Xiangshan station. Walk out of Exit 2 from the MRT station and follow the signs to Zhongqiang Park. Continue following the signs towards Elephant Mountain, it's about 10 minutes walk to to the trail entrance.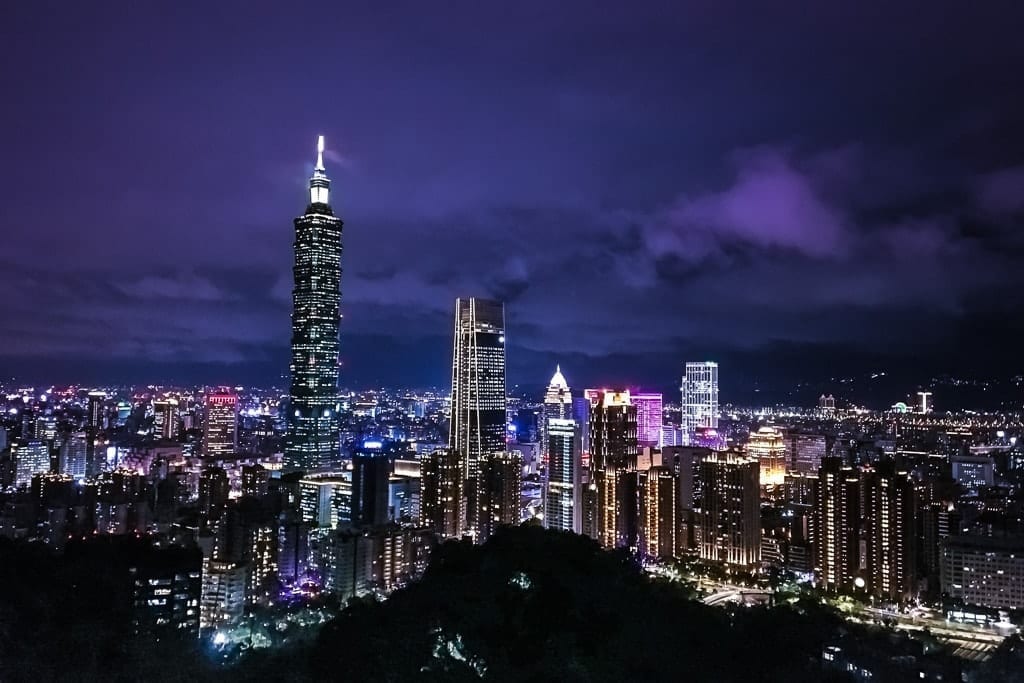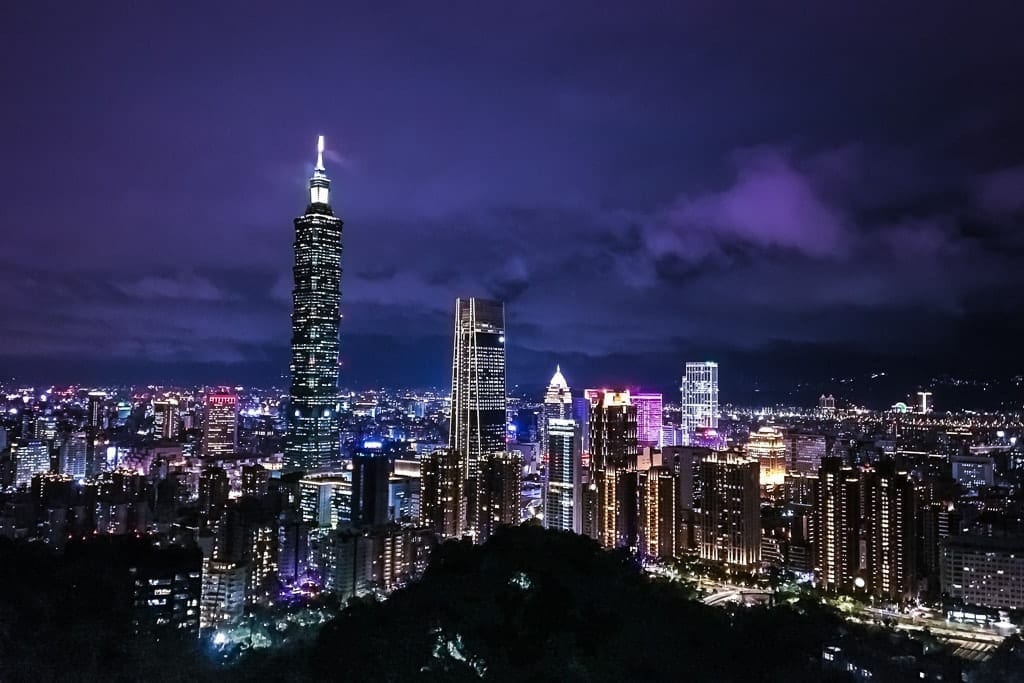 7. Afternoon Visit to Jiangzicui Scenic Riverside Park
The popular Jiangzicui Riverside Park is at the junction of the Xindian and Dahan river on Banqiao side of the City. Below the Huajiang Bridge, you can rent a bicycle, one of the best place for cycling. Also, the park is home to the Huajian Wharf, where visitors can embark on a scenic boat ride to Danshui or Bali. I took an Uber to get there but it is easily accessible by MRT Blue line (Bannan Line) to Jiangzicui station.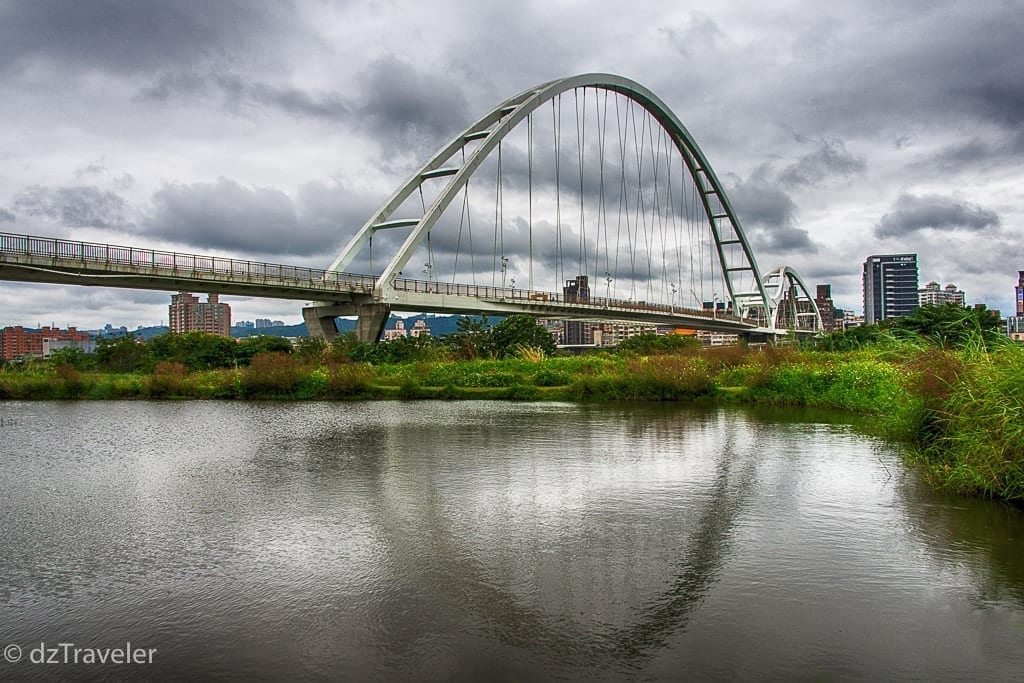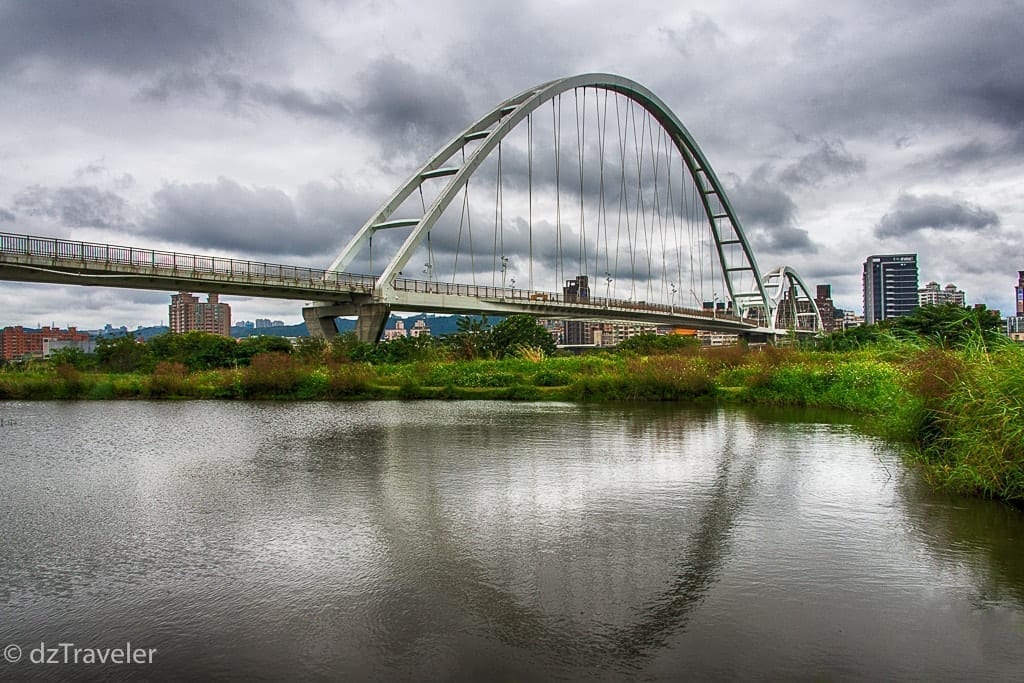 8. Walk Over Crescent Bridge
This beautiful bridge linking Banqiao to Xinzhuang and looks beautiful and colorful in the evening. It's exciting to take an evening stroll over the bridge. You can also visit the XinZhuang night market once you cross the bridge.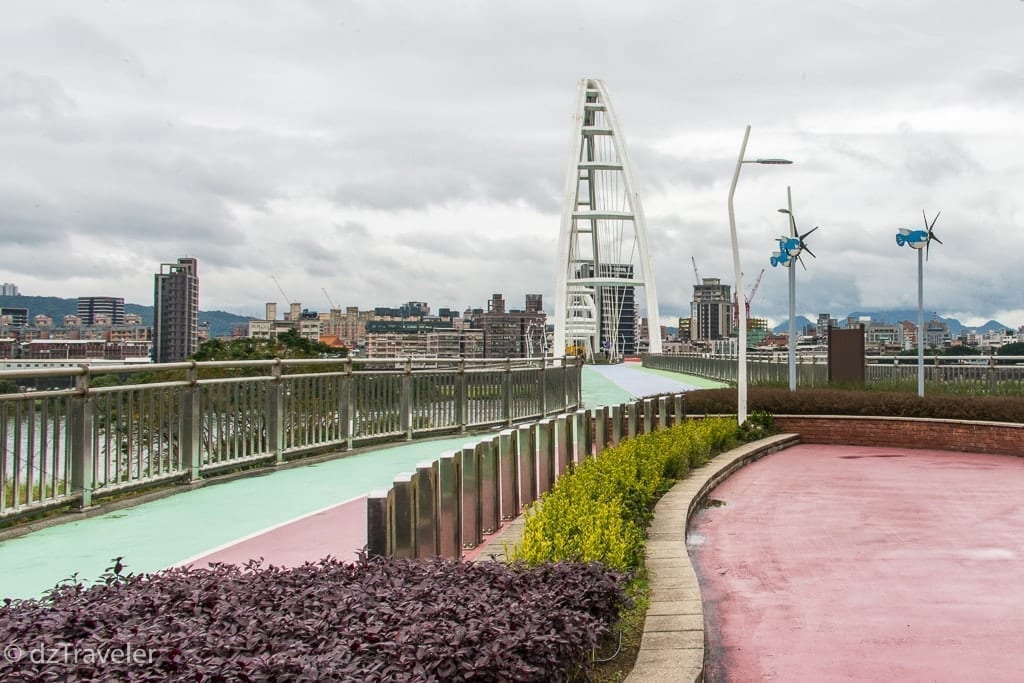 9. Taipei Has One Of The World's Tallest Buildings
The Taipei 101 Observatory is open daily from 9 AM to 10 PM. Originally this was the world's tallest building between 2004 and 2010. 1667 feet tall (508 m) huge building can be seen throughout the cities horizon. The indoor observatory is on 89th. floor and the outdoor observatory is on the 91st floor. It may be windy on the open floor and this is only open if weather permits.
An adult ticket is NT$ 600 but if you buy online you will get it for NT$ 510. This is a great way to save money and avoid a long line at the ticket counter.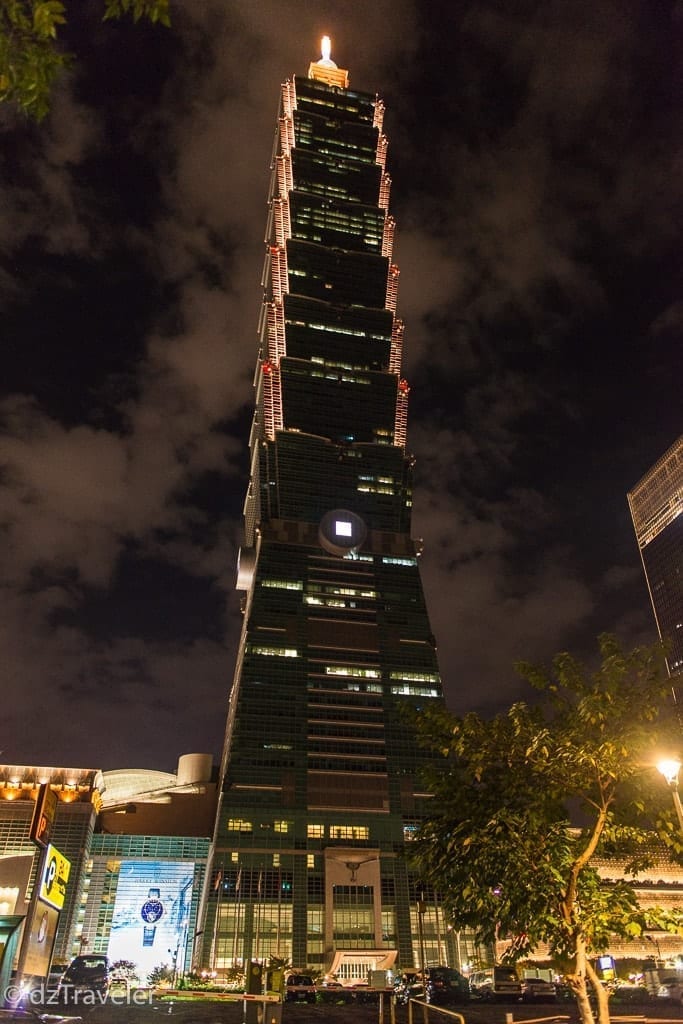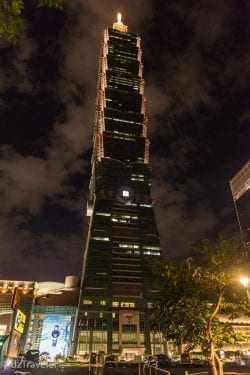 10. Street Food in Shilin Night Market
Last stop of the day was is Shilin Night Market, the largest night market in Taipei. there are more delicious food and shopping options here than you can possibly imagine! And some you wouldn't even dream of. Take MRT Redline and get off at Jiantan station.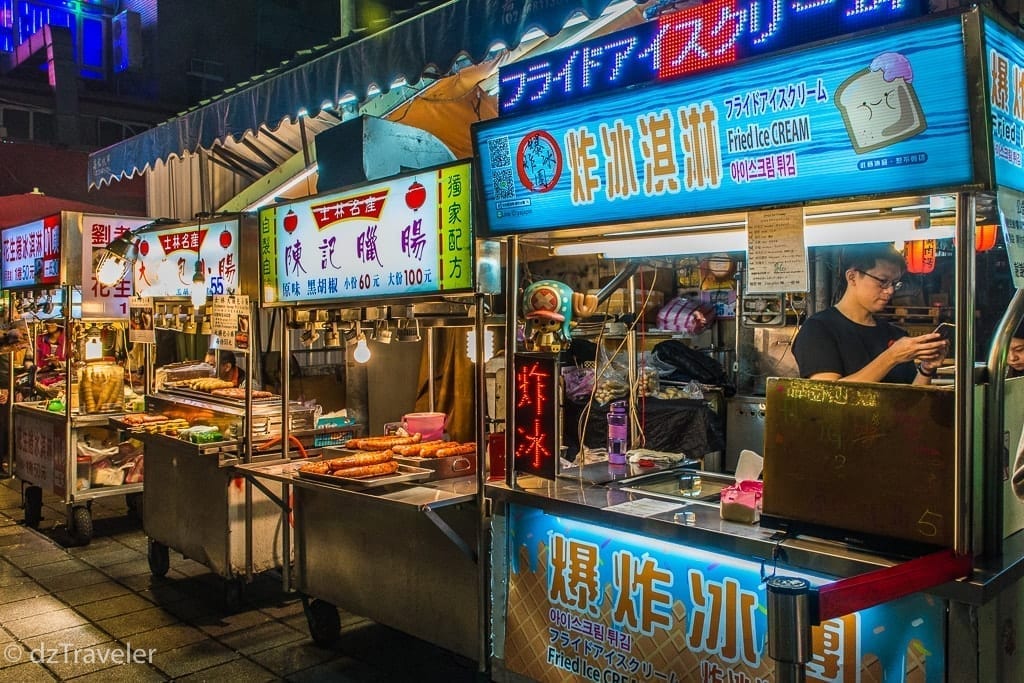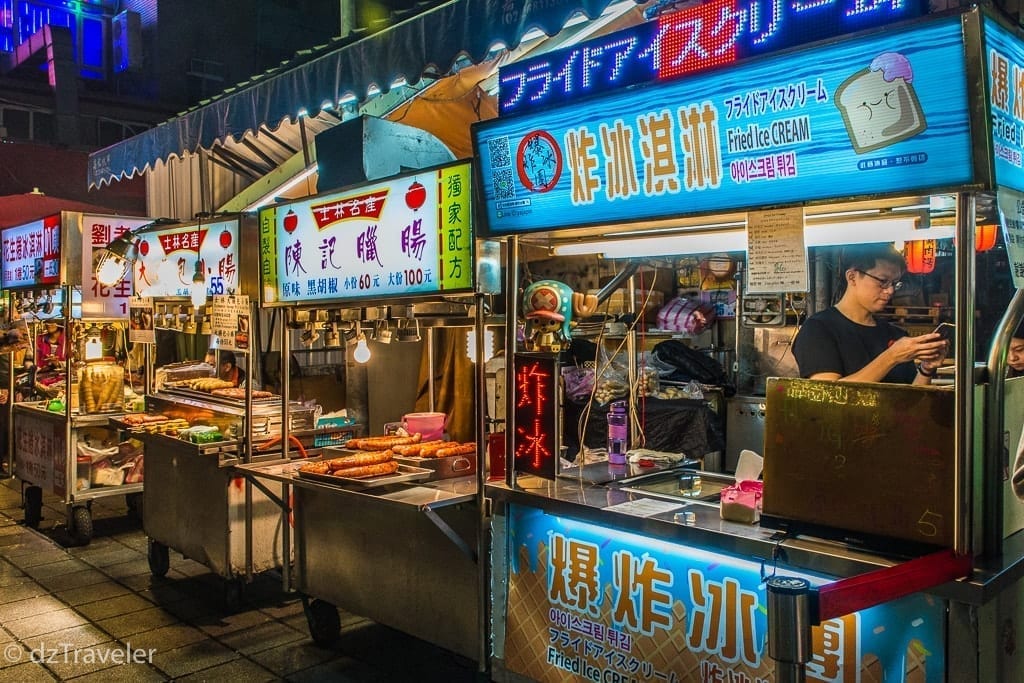 Day 2 in Taipei and Day Trip
I picked up my rent a car from the Main Railway Station last night so that I can start the day trip real early to cover as many places as possible. The order of stops may change based on weather condition. Taiwan's Northeast Coast is full of remarkable landscapes, lively night markets, and fabulous old towns just do not matter when you get there, it will definitely surprise you.
1. Early Morning Drive to Pingxi and Sifen District
Pingxi – Surrounded in green mountains the township of Pingxi was once a mining town, now famous for its yearly Sky Lantern Festival. Striking highlights of the district carry the Pingxi railway line built-in 1921, old street selling traditional snacks and souvenirs and definitely write your wishes on the sky lantern and let it go.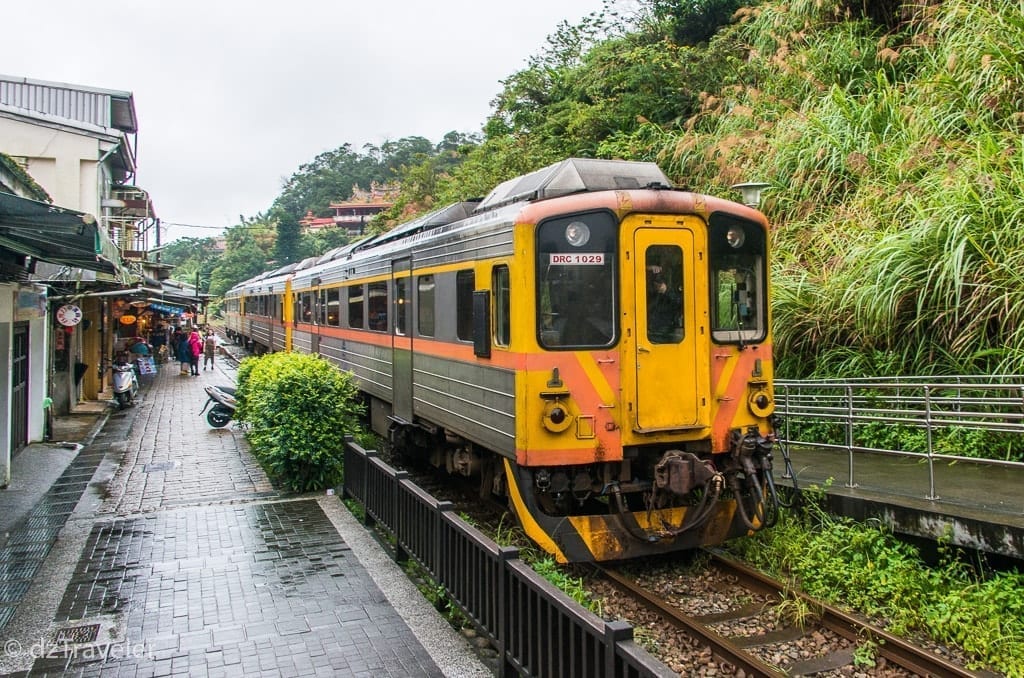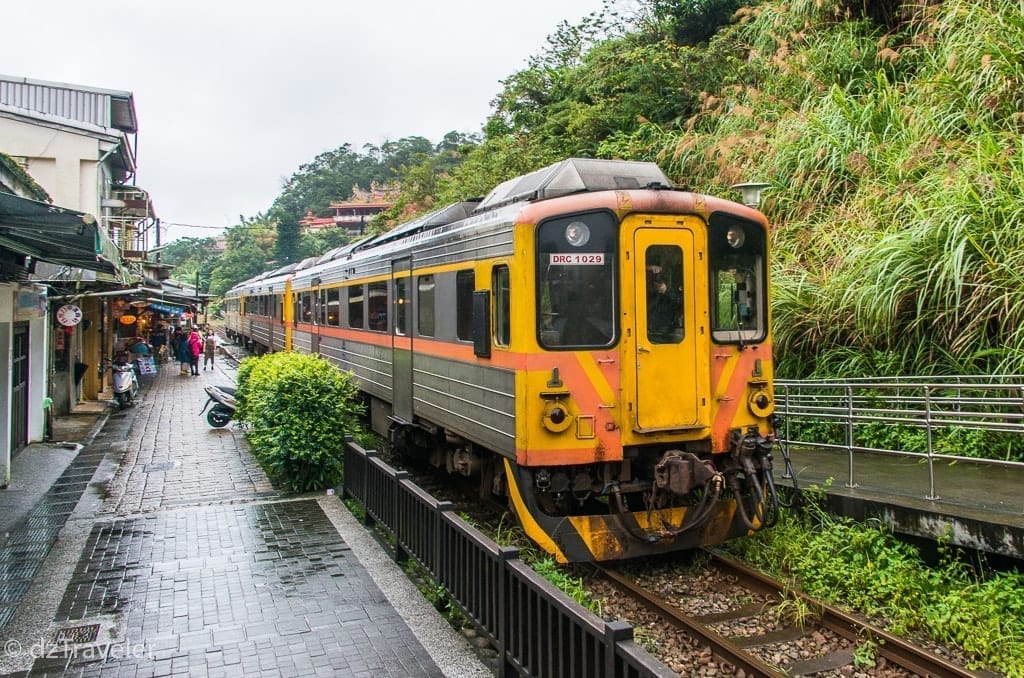 Shifen – Beautiful historical old village of Shifen is about 63 mi (or 101 km) South-West of Taipei is well know for its rich culture and history and provide a nice example of Taiwan's beautiful natural scenery.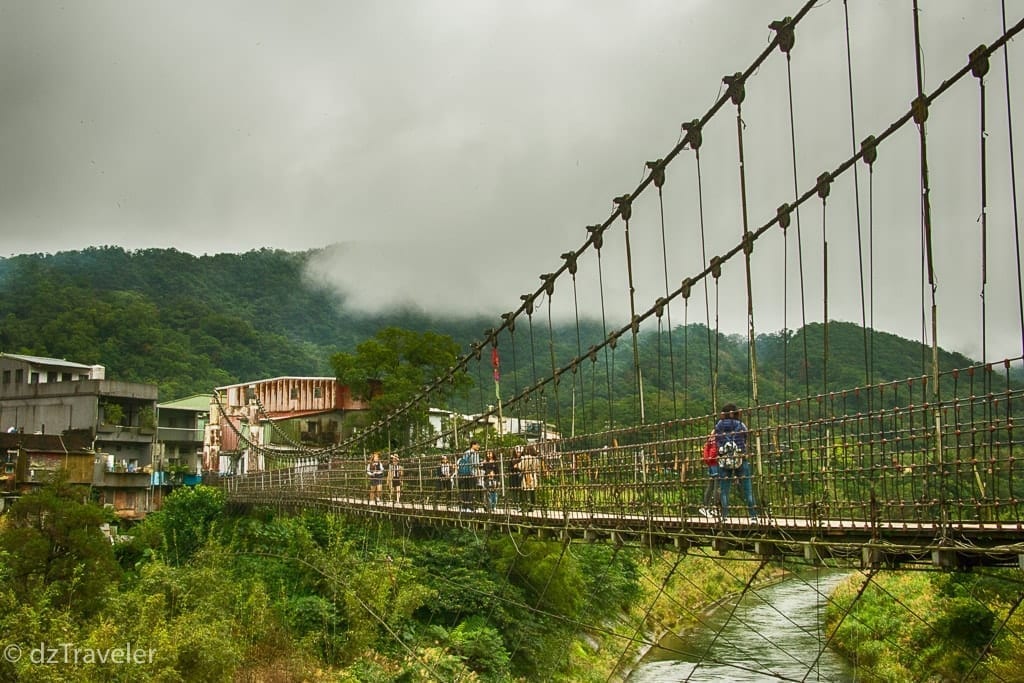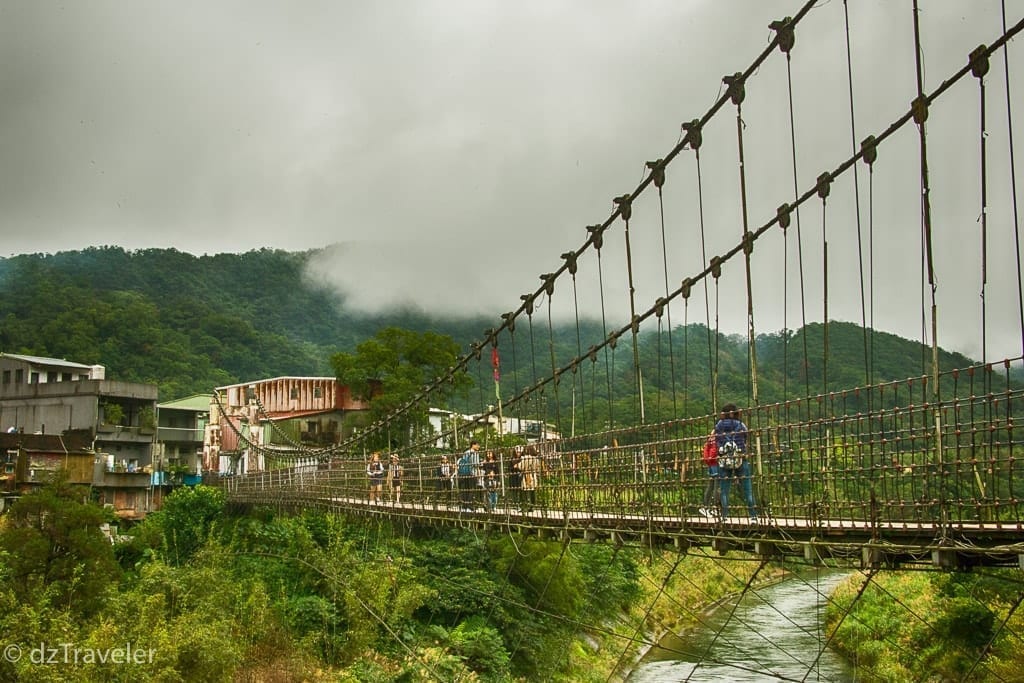 2. Visit Shifen Waterfall
Shifen Waterfall is a scenic waterfall located in Pingxi District, on the upper reaches of the Keelung River. The falls total height is 20 meters and 40 meters in width, making it the broadest waterfall in Taiwan.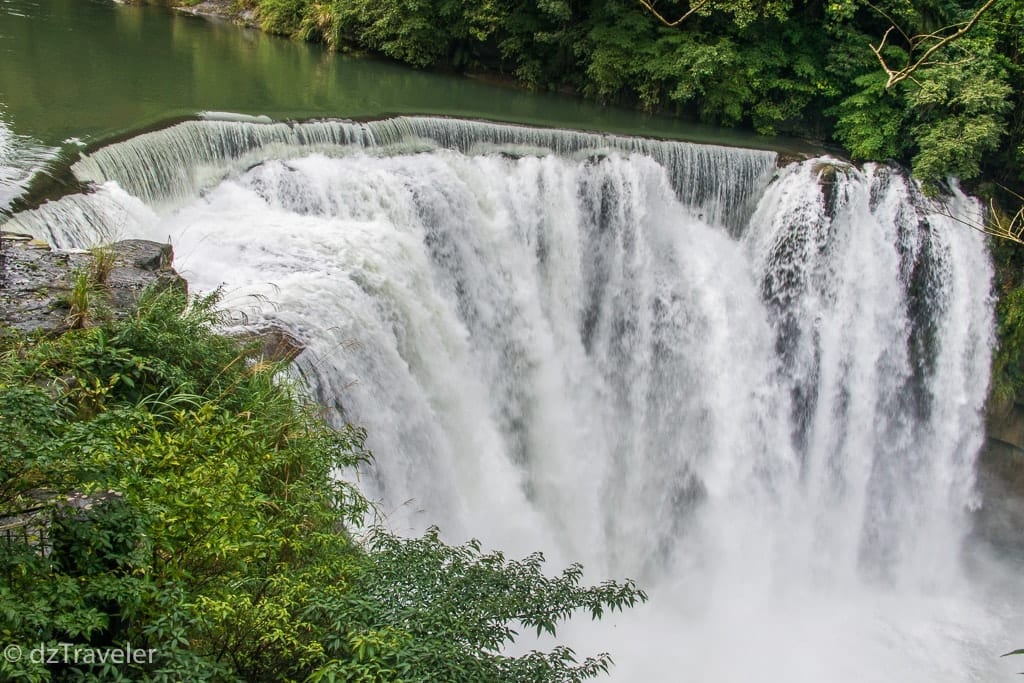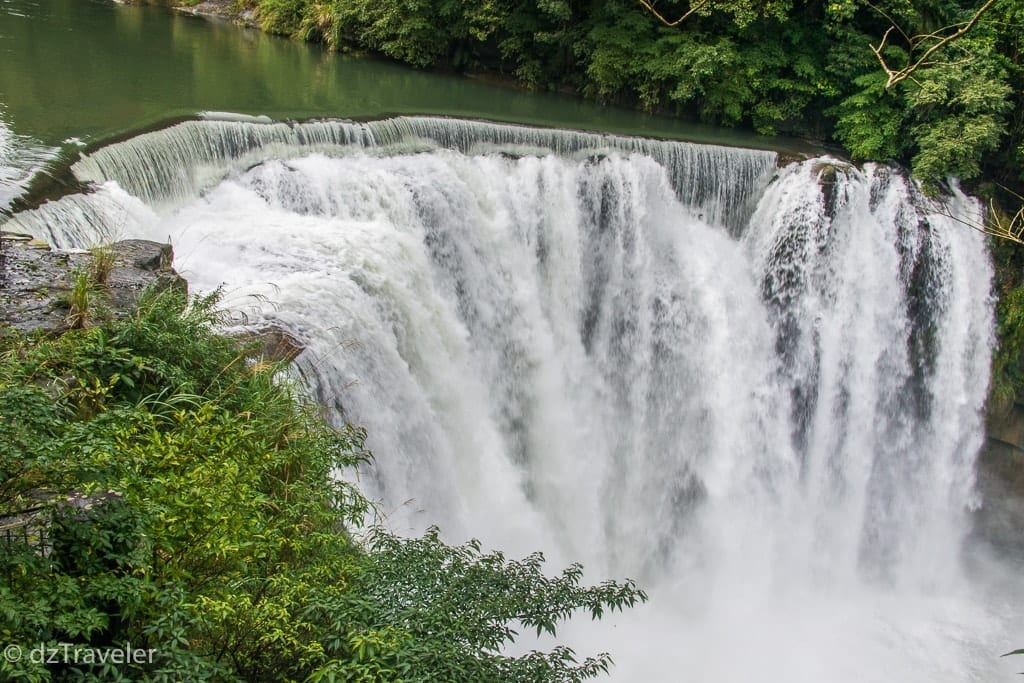 3. Beautiful Scenic Village of Jiufen
Located in northeast Taiwan, the mountainside village of Jiufen was once the gold mining center of Taiwan. Today it's a popular tourist destination known for its ancient streets and alleyways, traditional tea houses, endless food stalls and souvenir shops, and panoramic views of the surrounding mountains and the Pacific Ocean from the top.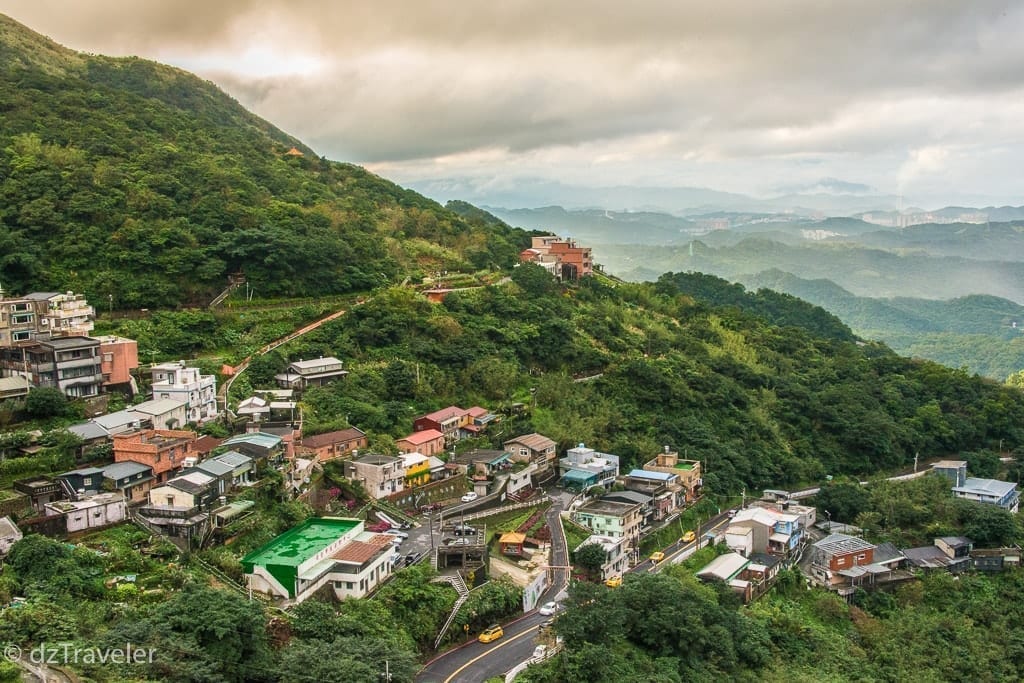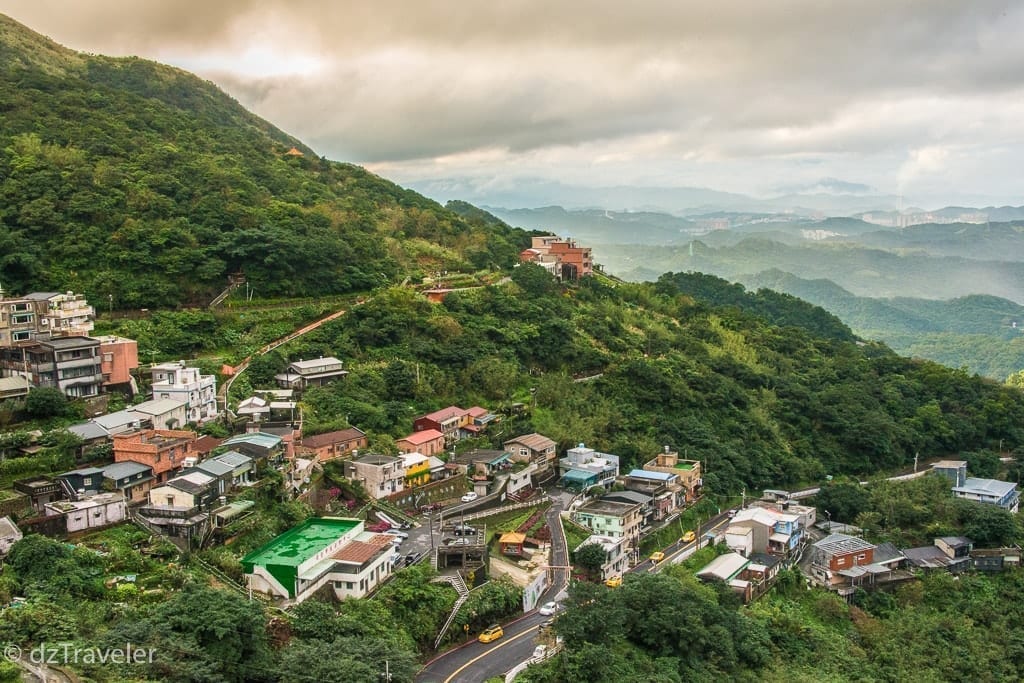 4. Quick Stop at Golden Waterfall
If you are visiting Jiufen Village then it's short drive north on county highway 34 or if you are visiting Bitoujiiao and Nanya rock area than it is less than a mile south of Highway 2. You can't miss this unique looking waterfall. The water streams cascading over the golden brown rocks, creating a beautiful view. Great place for photographers.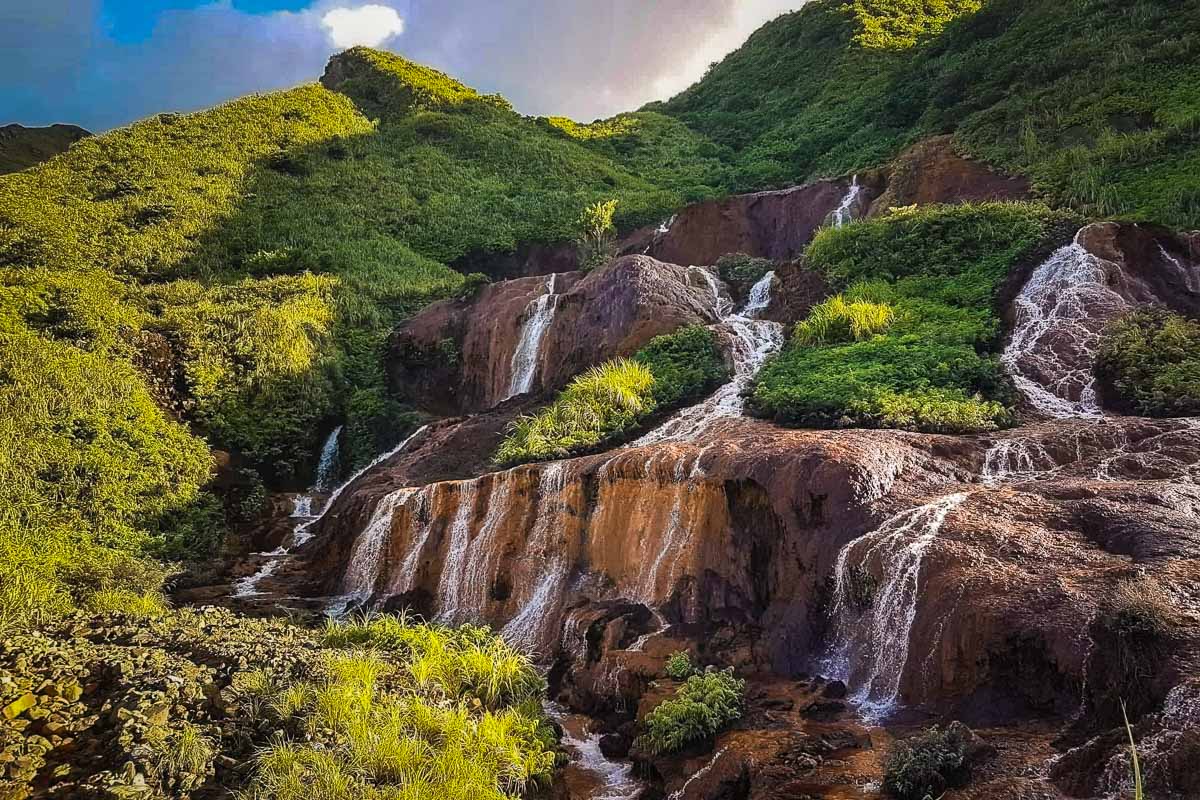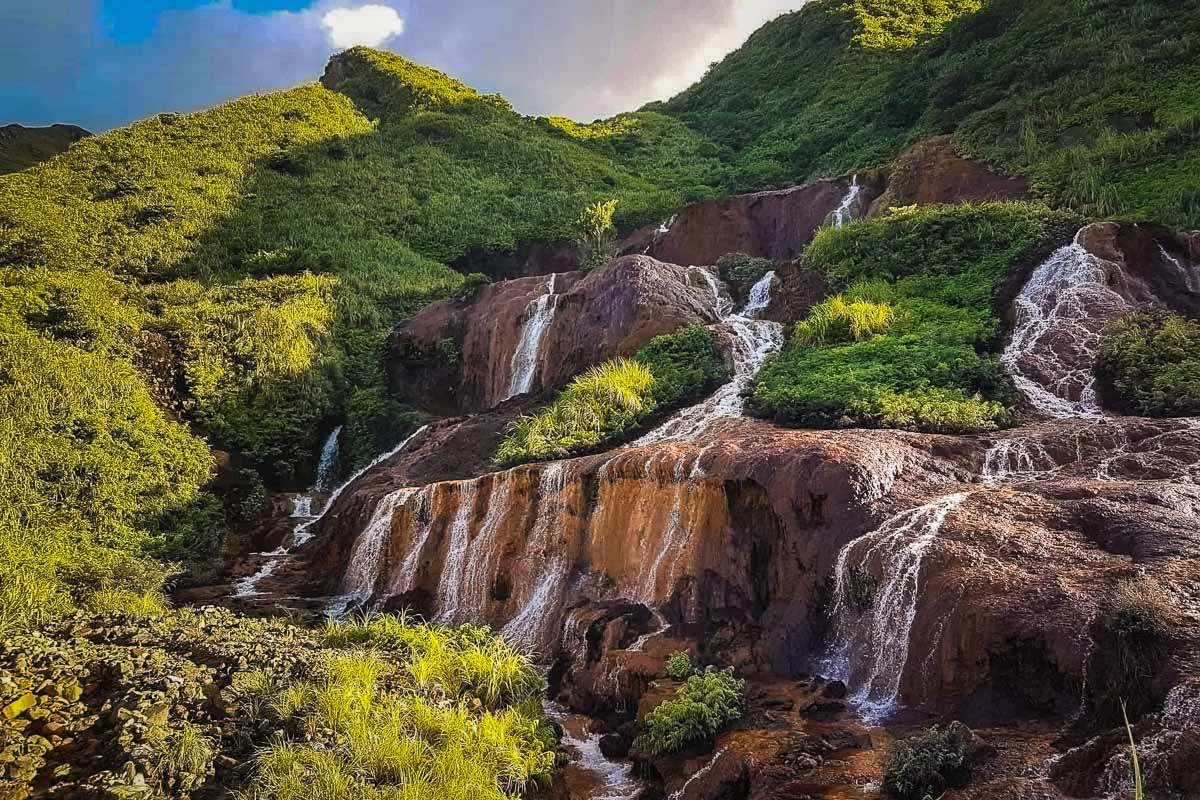 5. Nanya Rock and Bitoujiao Scenic Area
Nanya is the hidden gem stuck in the Northeast coast. Over the years erosion by the weather, high tide and strong wave have transformed the landscape of the coastal sandstone and carved out interesting shapes and revealed the layering of iron coats in these stones. Very interesting places to stop by and explore.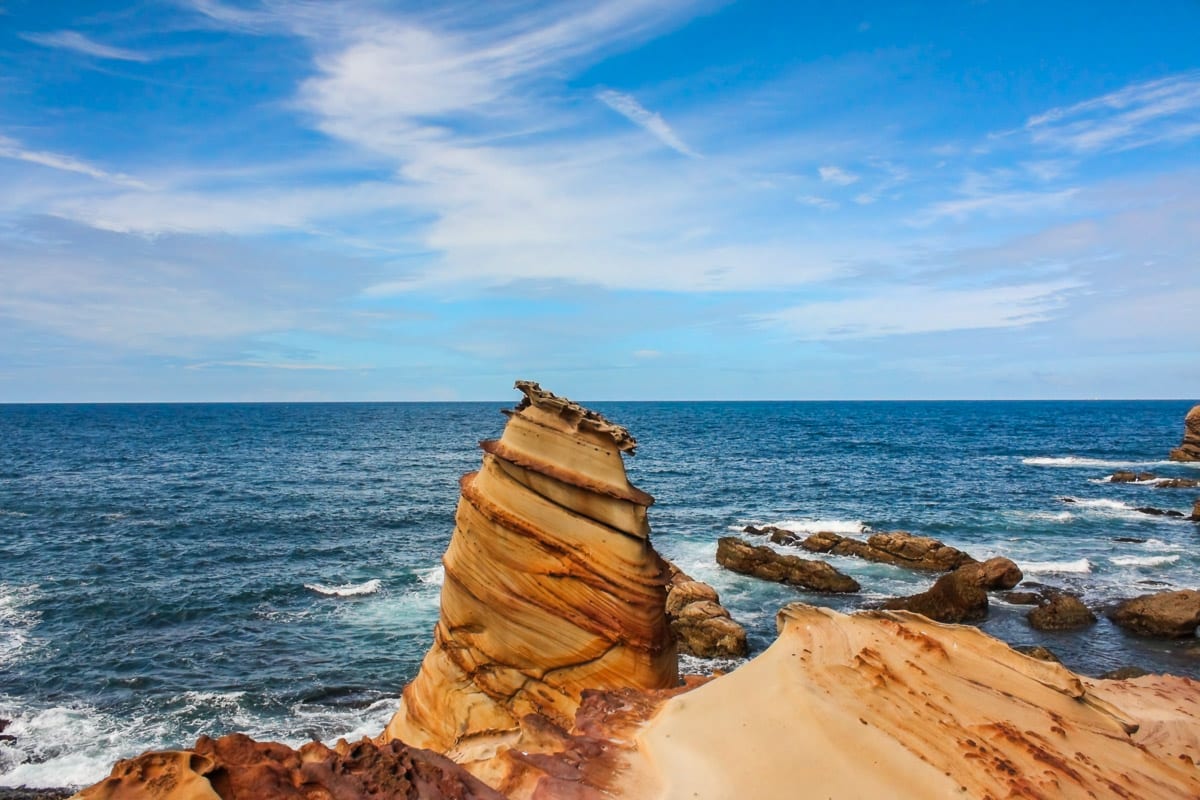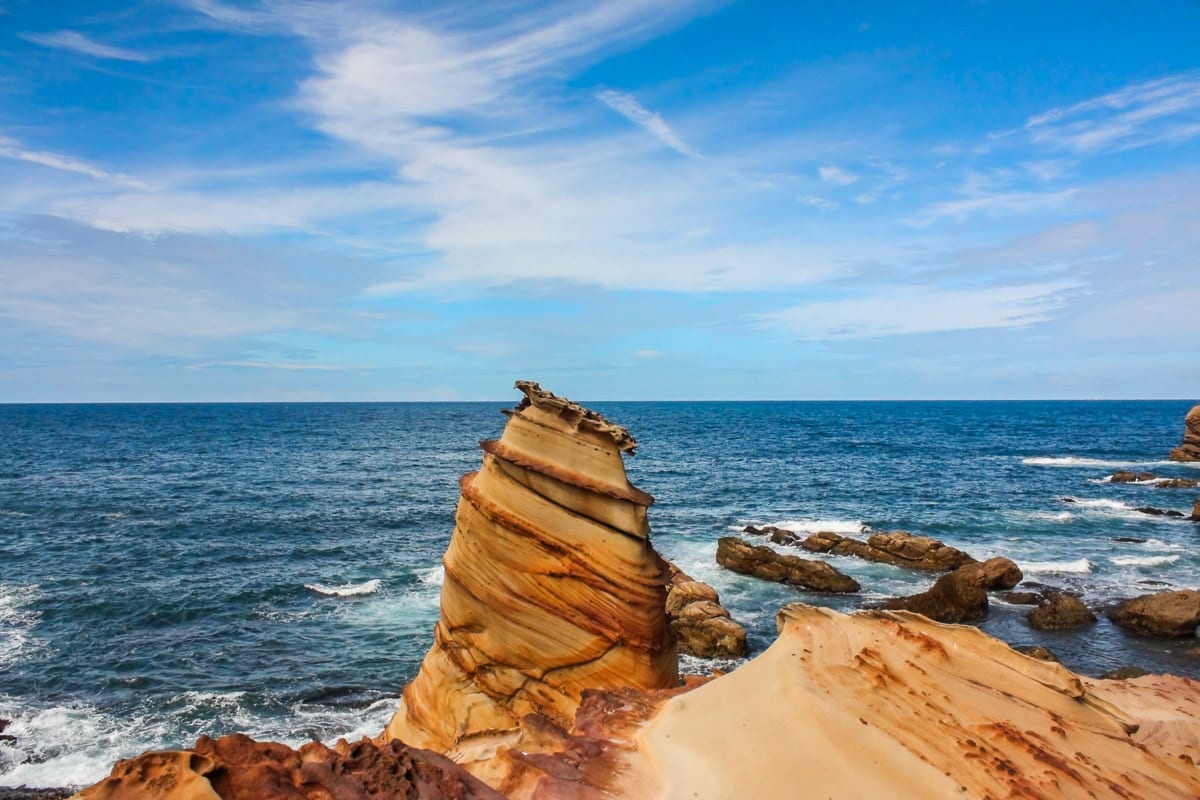 Bitoujiao Scenic Area – Bitou Cape is one of many capes on the rocky Northeast coast off Highway 2. A great place for photographers. Park your car in the picturesque fishing village of Bitou and hike up the scenic trail. While tracking up the steps you will definitely appreciate the 360-degree scenic beauty of blue skies and blue seas around you.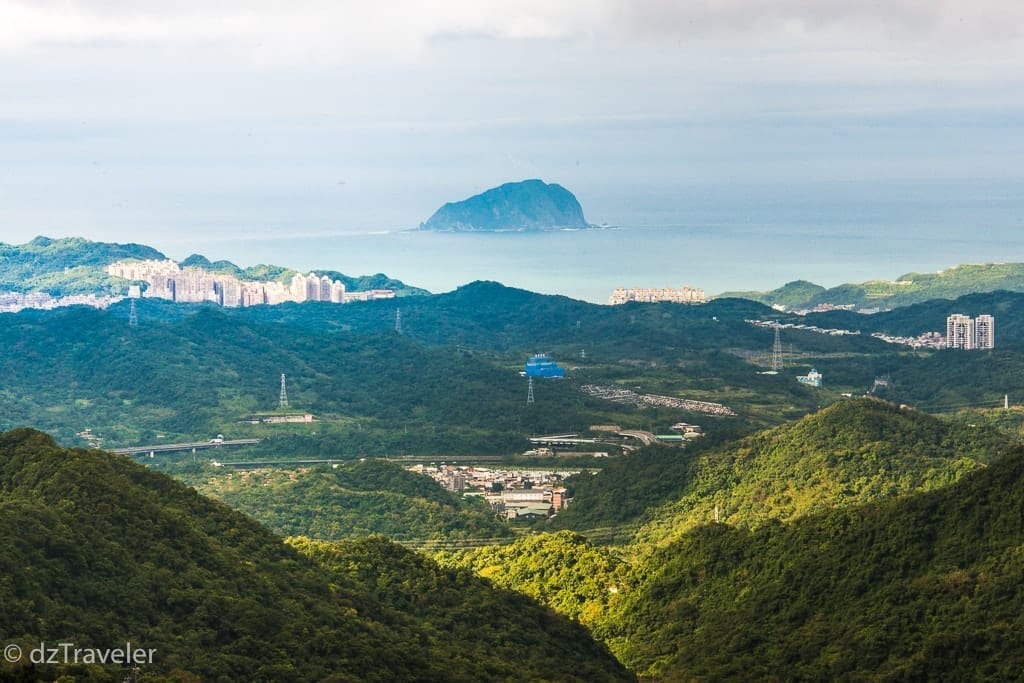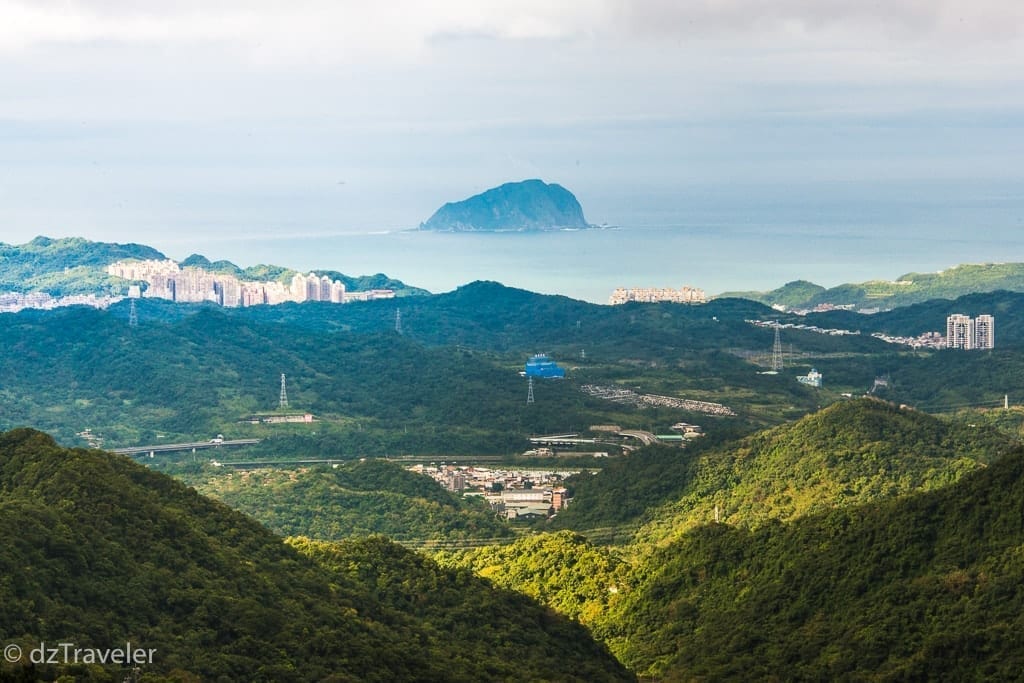 6. Explore Yehliu Geopark
Yehliu Geological Park is located inside a cape 1 mile long and is home to some of the most popular eroded rock formations in the world. If you are visiting the northeastern coastal area of Taiwan then you should not miss it. Due to the very soft limestone composition of the rock layers, this area is prone to erosion from a combination of high tide, seawater, wave, and wind forces. The constant effect of these factors over time has ended in a geological landscape that looks fabulous.
Yehliu Geopark is well known for its unique geological formations including the iconic "Queen's Head", and is located along a cape extending out from the town of Wanli.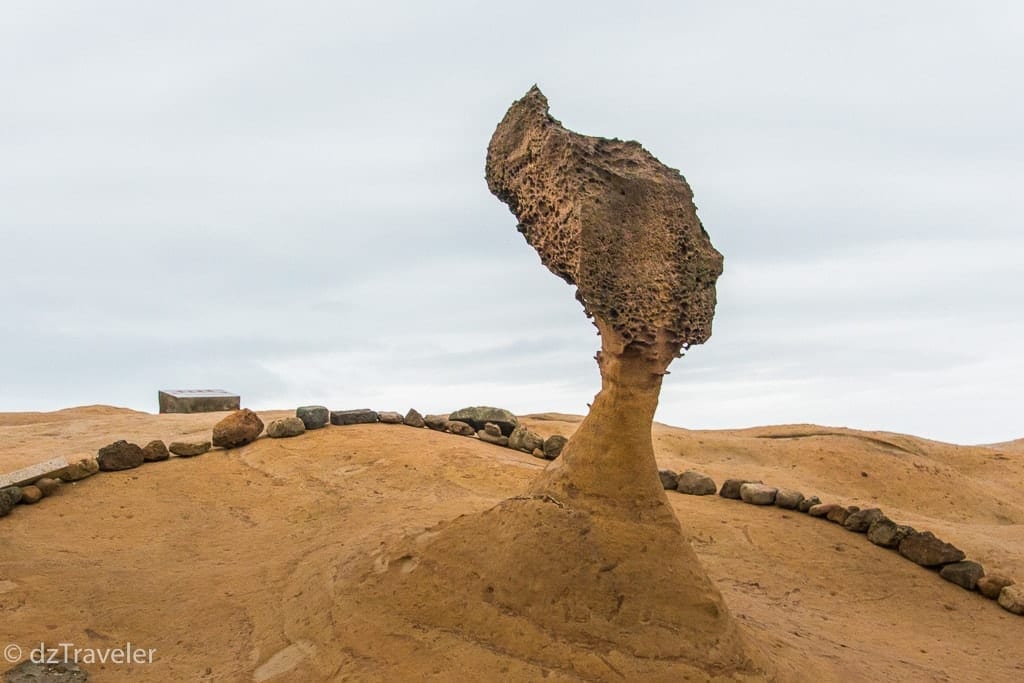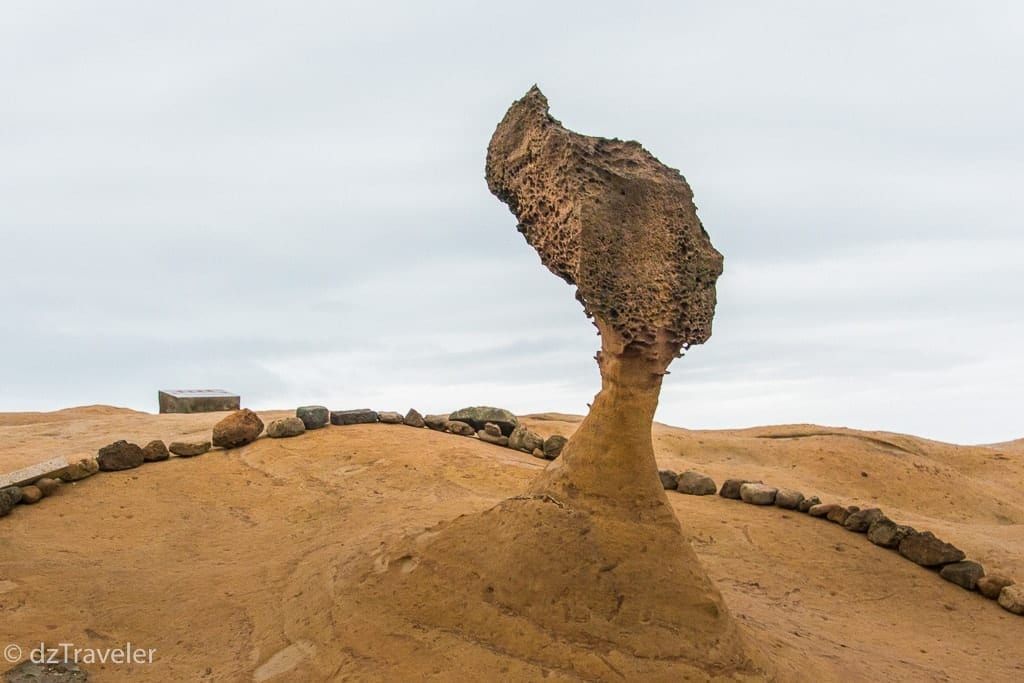 7. Thousand Island Lake and Pinglin Tea Plantation tour from Taipei
Thousand Island Lake – Don't get confused it's nothing like North American 1000 islands between USA and Canada. The huge reservoir here is created due to the man-made dam and submerged mountains due to that. Water is fed by the Beishi and Xindian River. It is usually crowded by locals and foreign tourist alike due to its beautiful view. You will get the best view from the top and there are several viewing points. you'll definitely enjoy the magnificent landscape and will be able to capture amazing photos.
Pinglin Tea Plantation – Pinglin is well known for its famous tea and the tea museum, located in the southeast of New Taipei city and not that far from the green line MRT stop. But regardless it has some excellent natural attraction. People enjoy riding a bike along the beautiful Jingualiao River surrounding mountains setting the scene for a peaceful experience.
Pinglin Old Street is also popular among the visitors for the local food experience.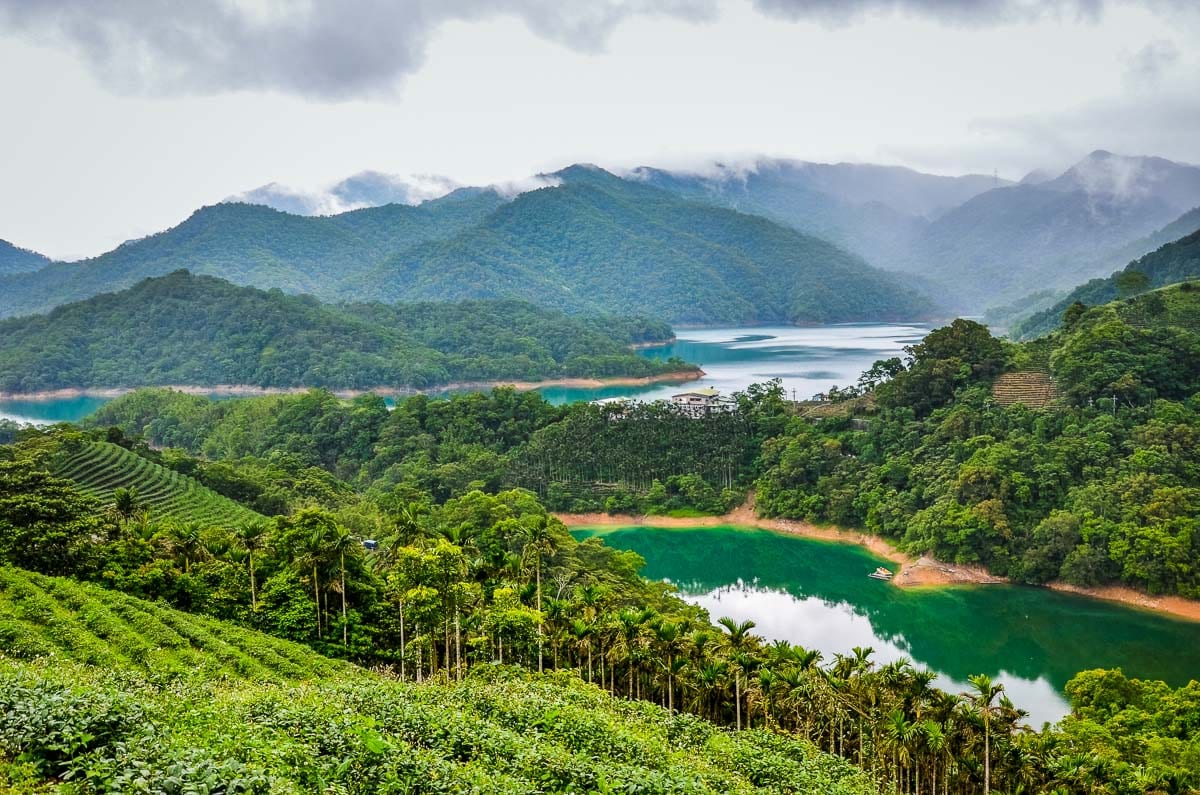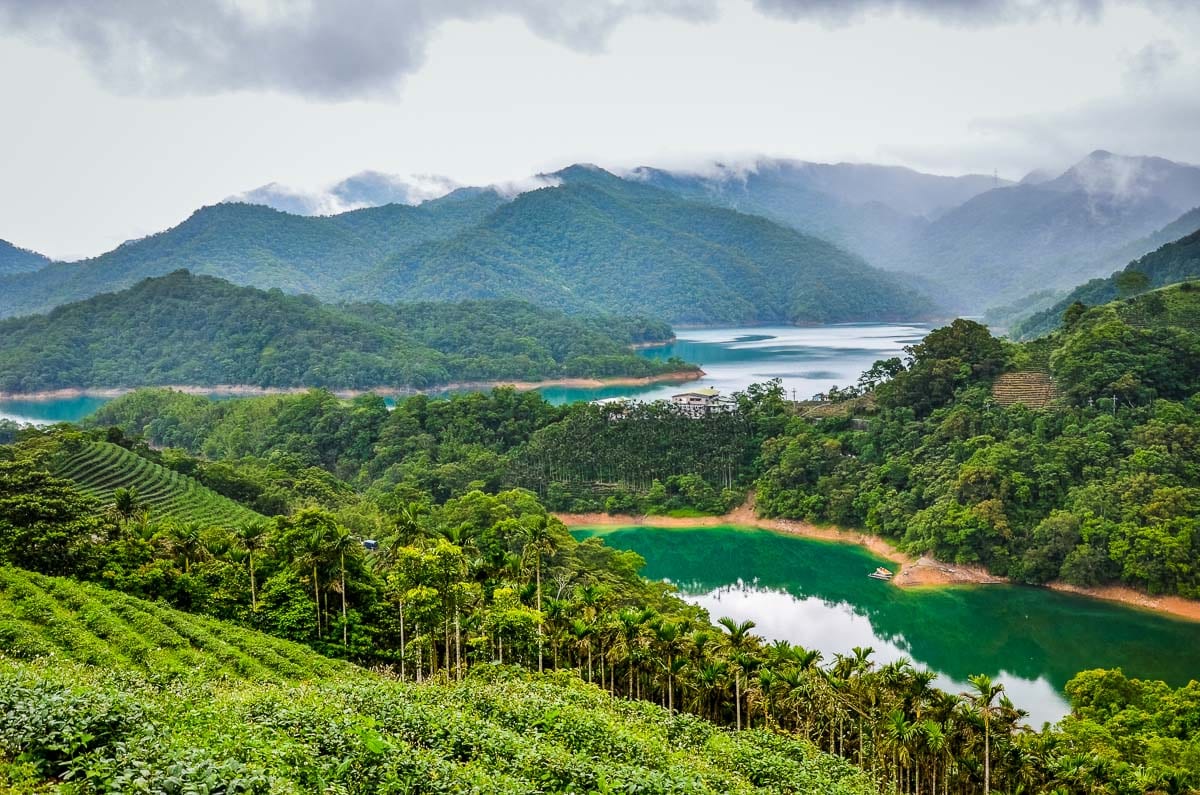 Day 3 in Taipei and Surroundings
1. Beitou Hot Spring
Not that far away from Taipei, Beitou is definitely a great day trip location for relaxing and soaking up in the natural hot spring water during the cold weather. It's easy to get there, take the MRT Red line to Beitou and transfer to the pink line to Xin Beitou. All the attractions and hot springs are about 5 minutes walk away from the Xin Beitou station.
Beitou's main public bathhouse is called the Plum Garden next to Millennium Hot Springs, where you can enjoy the hot spring water without spending a fortune for a lavish resort spa.
These places get really crowdy during the weekend so plan a trip during the week to enjoy a more relaxing time.
2. Yangmingshan National Park
Yangmingshan National Park is a beautiful area and a popular sightseeing destination from Taipei. The area is full of a wide range of flora and fauna, waterfalls, ponds, and geysers, located just a short bus ride from Taipei city. It is only a short distance from Taipei City so during the weekend it may really get crowded by the day-trippers.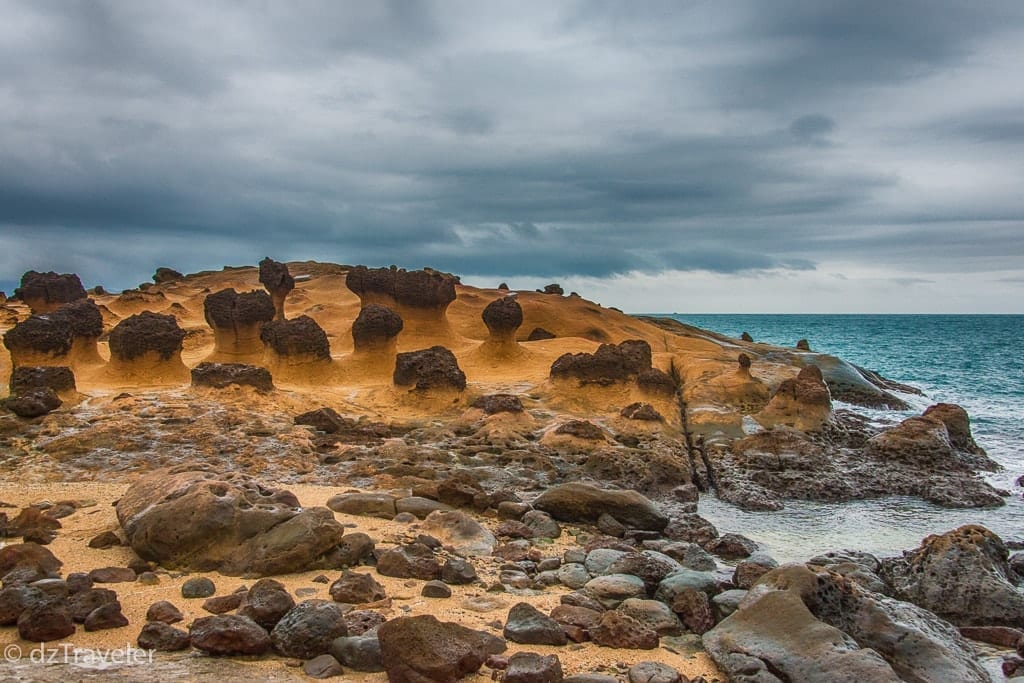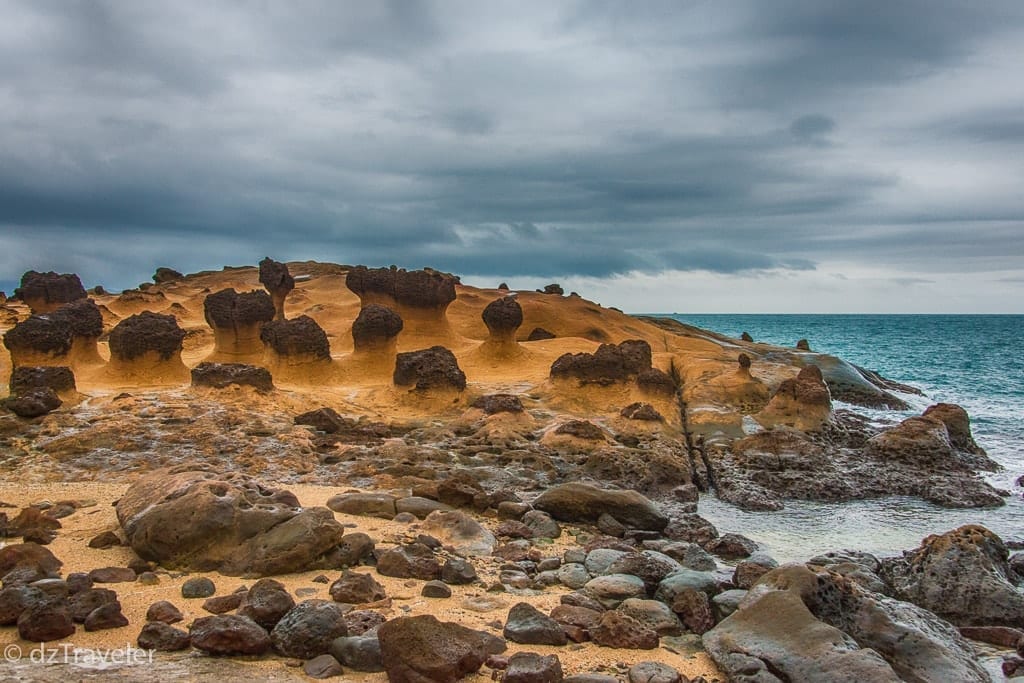 3. Tamsui Fisherman's Wharf
Tamsui Fisherman's Wharf is simply beautiful therefore positioned as one of the most popular destinations in Taiwan. Only 15 miles (25 km) north of the city center, easily accessible by MRT Red Line to Tamsui Station then transfer to bus R26.
The Lover's Bridge is one of the most photographed spots of Fisherman's Wharf. From where you may enjoy the picture-perfect sunset view later at night, the view of the bridge is spectacular.
There are many restaurants to enjoy at the Wharf exceptionally great for seafood lovers.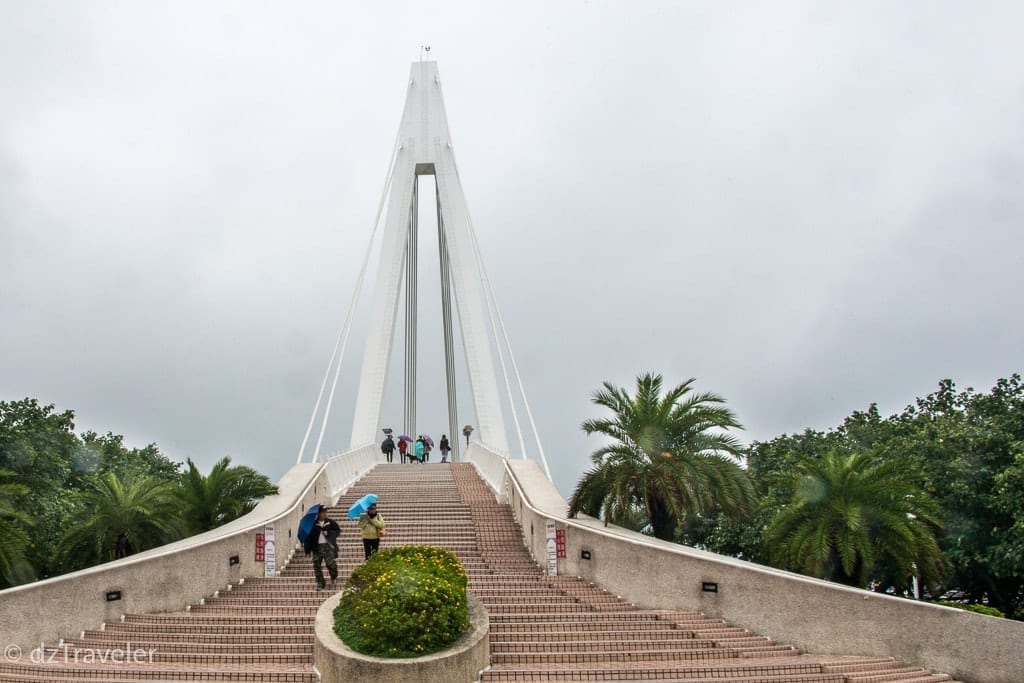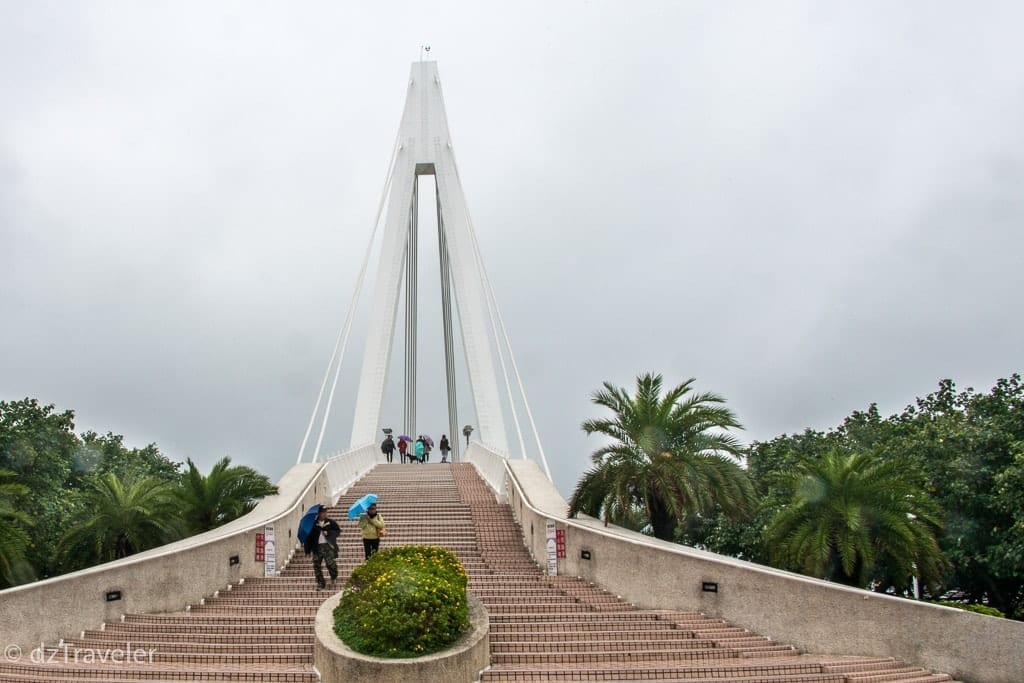 4. Tamsui Old Street for Great Food
From Tamsui, MRT Red Line terminal station you can walk to Tamsui Old Street and the waterfront. Tamsui Old Street is a great place to hang out at night for street food. The night market is like any other old street in Taiwan packed with stalls selling all kind of stuff. Among all local specialties such as Iron Eggs and A-Gei stands out.
Later you can even take a ferry, bus or taxi to the Fishermen's Wharf. That was a great way to end my 3 days trip to Taipei.
Grilled Chicken with Ginger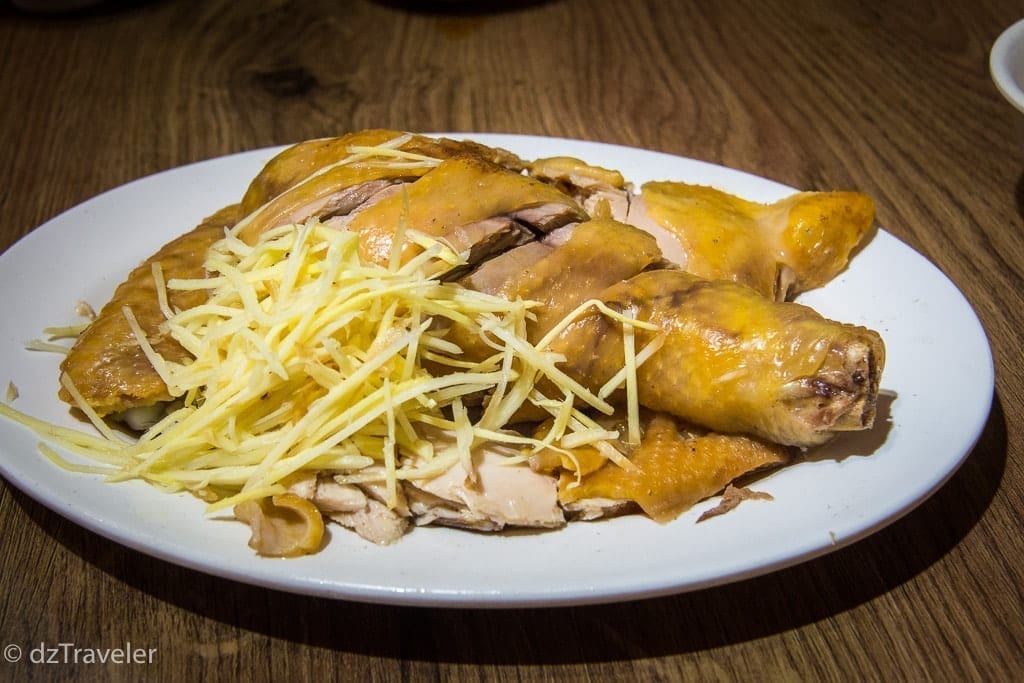 Chicken with Baked Cheese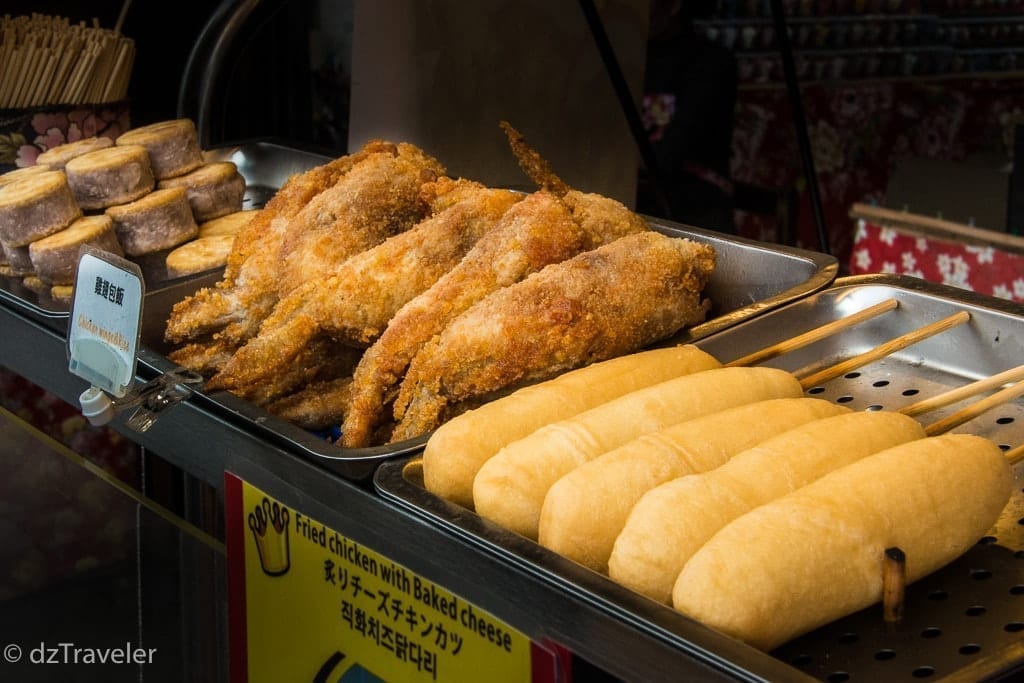 Recommended Hotels
Tapei City has over 550 accommodations to rent, there are affordable flights there, it has a vast array of restaurants and things to do. Some popular places and services you are able to visit in Tapei include:
An Ho Hotel, No. 139, Section 1, Anhe Road, Daan District, Taipei
Recommended Food & Restaurants
A trip to Taipei is not complete without a bowl of beef noodle soup a local specialty. Nothing tastes better than handmade noodles with the steamy beef stew in a delicious broth.
There are plenty of restaurants serving the National Dish, it's difficult to choose when you are traveling for a short period. Here is a list of restaurants and all-time favorites food you try for your taste bud.
Lao Wang Ji Beef Noodles
Spicy broth beef noodles, Beef noodle soup in clear broth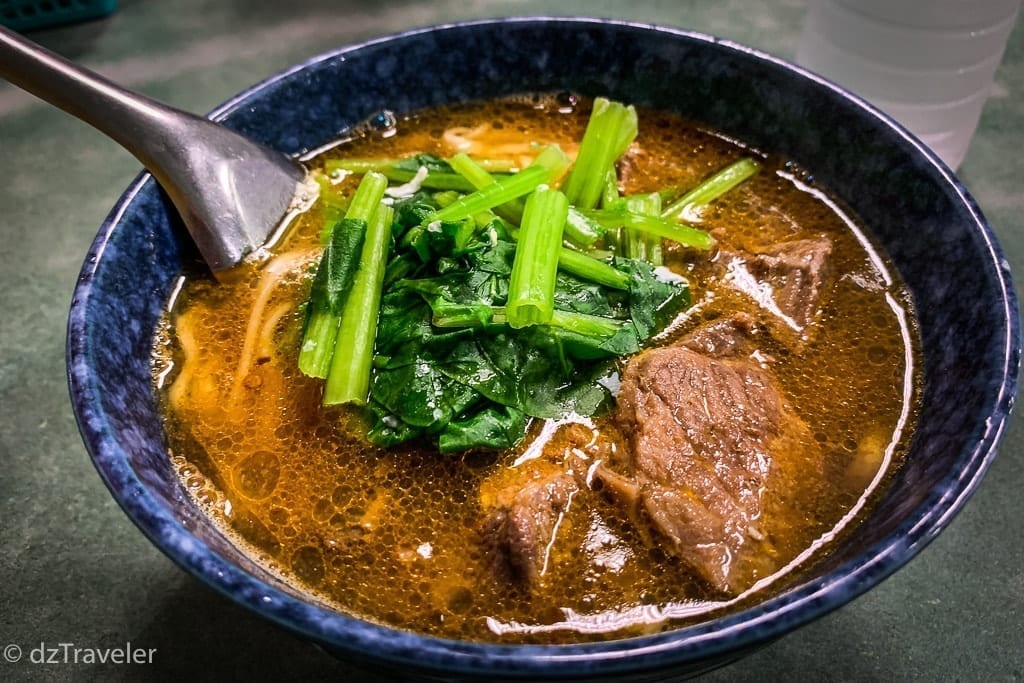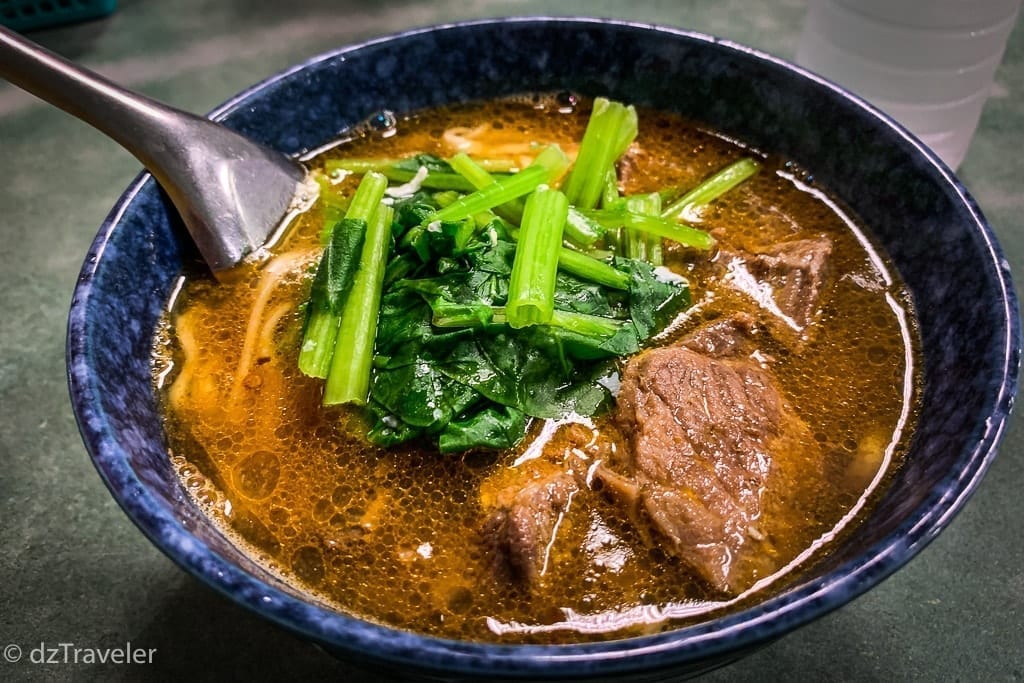 He Huan Dao Xiao Mian Guan
If you head to this stall that's located in the Nanmen Market food court during the busy weekday lunch hour, bide your time in line by watching the stall keeper shave the knife-cut noodles off of the giant log – it really is mesmerizing.
Ordering is done on a one-by-one basis so consult the (Chinese-only) signboard menu beforehand and be ready to place yours when it's your turn.
Din Tai Fung Taipei 101 restaurant
This world-famous restaurant should be on your bucket list, stop by for a photo op at their original store and try a few of the dishes mentioned below.
Chicken Xiaolongbao made with fresh, tender, free-range chicken and sweet onions. Tender skin filled with rich broth, it's a flavorful take on traditional pork xiaolongbao.
Green Squash and Shrimp Xiao Long Bao made with carefully selected Taiwanese green squash and fresh shrimp. The light green color of the squash can be seen through the thin and delicate skin, and with every bite, you can taste the light and naturally sweet taste of the filling.
Steamed Vegetarian Mushroom Dumplings Filled with a mix of glass noodles, baby bok choy, dried bean curd, and shiitake mushrooms, these dumplings were developed with vegetarian customers in mind.
House Steamed Chicken Soup Made with free-range black feather chicken which is steamed for almost two hours, this clear, golden soup is not only incredibly nutritious but also has a rich flavor that is second to none. The tender chicken simply falls off the bone, and for those who try it, it soon becomes apparent why this soup is one of Din Tai Fung's signature dishes.
Hot and Sour Soup Chock full of ingredients like sliced tofu and wood ear mushrooms, Din Tai Fung's hot and sour soup is thick and hearty, but with a delicate balance of flavors. Because everyone prefers different tastes, the recipe was designed to be only mildly spicy and sour, allowing customers to adjust the flavor with vinegar or chili oil according to their preference.
Braised Beef Soup Stewed using a special recipe, this soup combines the pleasant texture of beef tendon and the rich flavor of beef which are then served together in a savory, slow-cooked beef bone broth.
Bu Tai Yang Tang Bao
Like Din Tai Fung, this is another Taiwanese chain restaurant serving, among other things, xiao long bao and beef noodle soup. The red signage is easy to spot and it's a solid choice that's also very easy on the wallet.
A bowl of beef noodle soup costs only NT100 (approx. SGD$4.50); pair it with eight soup dumplings for NT60 (approx. SGD$2.70) and you've got yourself a great, cheap meal.
Bu Tai Yang Tang Bao: Multiple locations, No. 137, Kunming Street, Wanhua District
My Opinion and Last Word
Have you been to Taipei, Taiwan? Any cool tips to share?
Please leave a comment below! I'd love to hear from you to improve my knowledge.
Was this travel guide helpful for you?
If you'd like to help me continue making free guides, here is one way you can help:
Share This Guide – If you have a friend that would benefit from this guide, share it with them. Or post this guide on Facebook, Twitter or Google+
Your Support would definitely help me making more free guides like this. Thank you in advance!
Affiliate Link – This post in Dizzy Traveler contains affiliate links, which means I receive a referral commission if you purchase after clicking at no additional cost to you. These funds go to maintain the site. Thank you for your support.
Sightseeing Trip in Taipei
---
Featured Pictures from Taipei Trip
---