Forget about Paris or Rome expert travelers are finally paying more attention to Lisbon. In recent years it's on everyone's radar. Whereas not long ago Lisbon was not as visible to the traveler's eye as it is now. Below are a couple of factors you need to plan a trip, pack your bags and visit Lisbon shortly.
Best Time to Visit
I was traveling in December, right before Christmas but the temperature was 58º F (14º C) It was a blessing for me as I was coming from a freezing cold temperature when I left New Jersey it was only 17º F ( -9º C). Therefore no need to hesitate if you are planning a trip to Lisbon even in December.
How To Get Around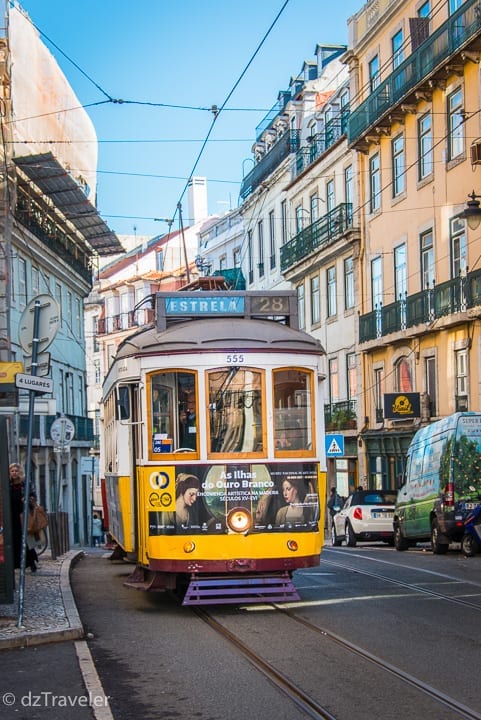 Airport to the city center transportation is excellent in Lisbon. The Metro is right at the terminal all you need to do is just follow the sign. The ticketing machine works for cash or debit/bank card; even a person was helping if any way is unsure of operating the machines. Too scared of using a machine, no problem there is also a ticketing booth with an attendant who could assist you. I bought a ticket valid for 24 hours and unlimited ride and paid only € 6.85 (US$ 7.89), pretty cool.
The ride from the airport to the city takes about 30 minutes depending on where you are getting off.
Lisbon Metro
Lisbon Metro Fares 2017. €6.15 – 24-hour unlimited travel, which includes all Lisbon buses and trams. Lisbon metro fares are loaded onto the Viva Viagem card, and the unused fare lasts for several days; therefore a return ticket can be used on a subsequent day.
Best way to get around Lisbon
The best way to explore Lisbon is to walk. Despite being hilly, the city is full of hidden gems that will amaze you at every corner. Whether its magnificent views, excellent street scene, authentic restaurants, historical monuments or beautiful street art, you'll never find it unless you're walking.
Top Things To Do In Lisbon
Finally, you can follow all the places I'm about to mention on the map below. With this, I'm sure navigating in Lisbon will be much easier.

Day 1 – Lisbon Itinerary: What to see on 1st Day

The first day is dedicated to exploring Lisbon's downtown. Prepare yourself to walk around a lot, keep extra time aside to get to know your way around.
Hop On to Tram 28 and explore
The iconic Tram 28 takes passengers on a scenic route that is tourist friendly, not only through traditional neighborhoods like Baixa, Graca and Bairro Alto but also to popular attractions, such as St. George's Castle and Alfama.
A ride along the entire 28 tram route provides one of the best tours of the capital and is often a highlight of any holiday to Lisbon. This team tends to be crowded due to its popularity among the tourists due to the fact that they are historical in fact some of them even used in World War II.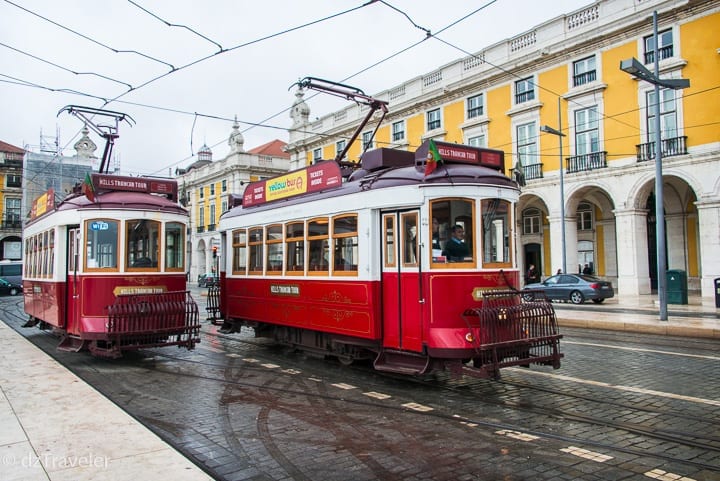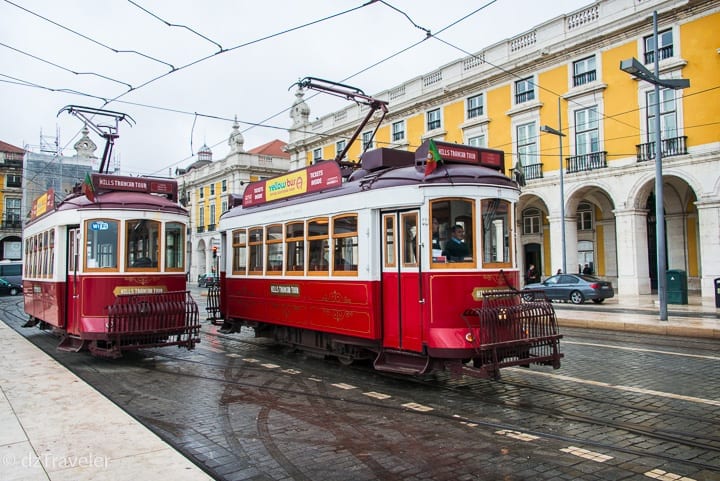 Visit Alfama District
Alfama is one of the oldest districts of Lisbon and is a charming network of narrow cobbled streets and antique houses, which lead up the steep hill from the Tejo Estuary to the castle. This district has many historic buildings including the Se Cathedral, the Castle, the National Pantheon, and Saint Anthony's Church.
Visit St. George's Castle
Once you are in Alfama district why not visit St. George's Castle, which is located atop Lisbon's highest hill in the oldest neighborhood, offering both great history and beautiful scenic view of the city and the sea. This castle served as a fortification and later turned it into a royal palace before it was taken by Portugal's first king.
You can get there by Tram 28, or walk from the nearest metro stations, Rossio or Martim Moniz.
Miradouro Das Portas do sol (observation deck)
Miradouro (viewpoint in English) Porta's de Sol is very close to the Castle so just walk up there and have a great time. You can't miss it if you see any sign says 'Miradouro' then just follow it, definitely, it will lead you to popular picturesque views of the city.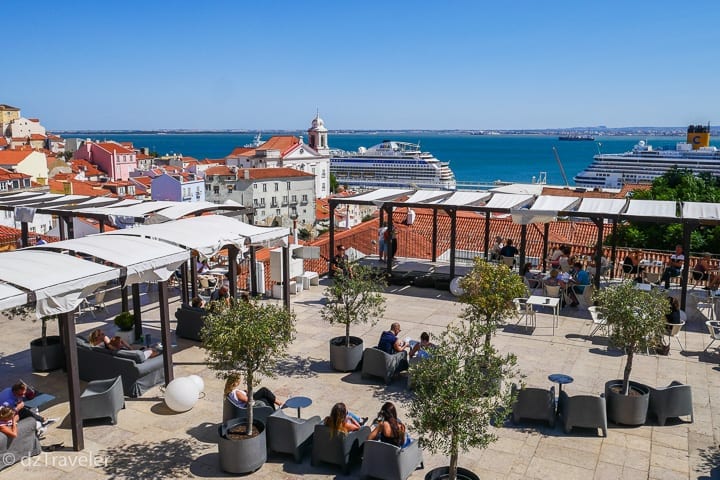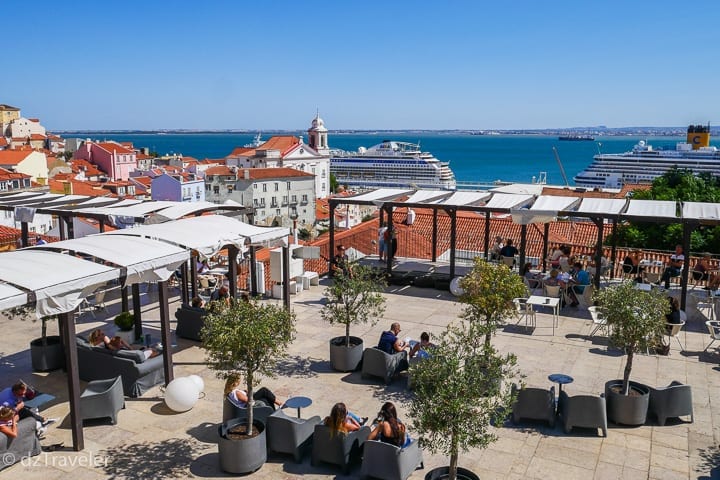 Attractions in Bairro Alto District
Relax in Camões Square (Largo de Camões)
Located between Chiado and the Bairro Alto district. The square is one of the city's favorite meeting point, especially in the evening, and if you are traveling by the iconic tram 28 then this is going to be one of the main stops.
The square is surrounded by cobblestone streets and in the center, there is a huge bronze statue of poet Luis de Camoes.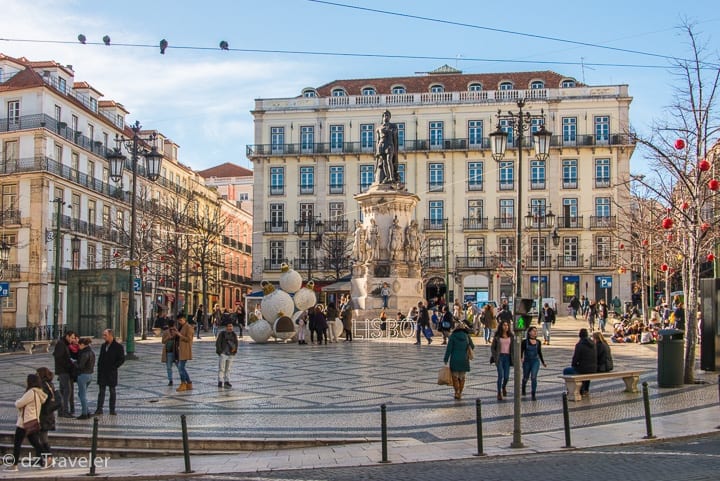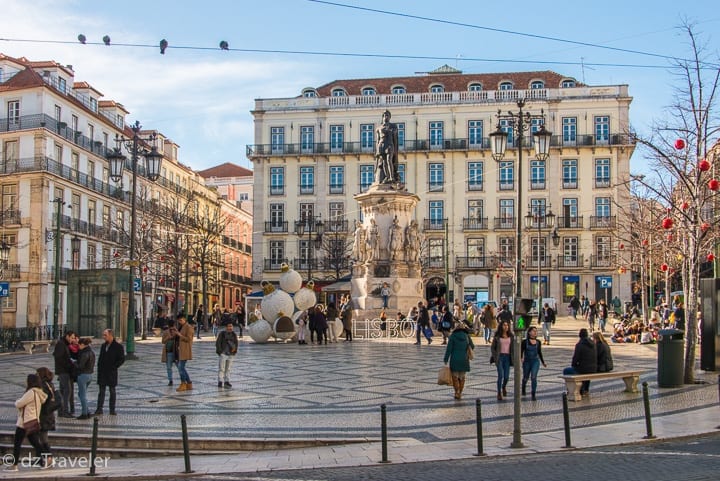 Miradouro de São Pedro de Alcântara
If you are interested to enjoy a great view of the city and the Sea from a viewpoint located on the top of a hill then I would definitely recommend visiting Miradouro de São Pedro de Alcântara, which is close to Camões Square (Largo de Camoes), just follow the sign. I can guarantee you that this place is well worth a visit.
Miradouro de Santa Catarina (Santa Catarina Viewpoint)
This is a relatively smaller viewpoint facing the Tagus river, attracts mostly young crowds and expect to see activities associated with that age.
It's a perfect place to be especially in the evening, great place to enjoy a cold beer at Noobai Kiosk and enjoy the beautiful view of the 25 de Abril Bridge (25th of April Bridge) over the river Tagus and the Almada on the other side of the river.
Easy to get there from Largo De Camoes, if you are facing the river just follow the tram line 28 towards the west (on your right), once you pass the Petiscaria Do Elevador make a left on R. Mal. Saldanha. Walk to the end of the street until you see the viewpoint.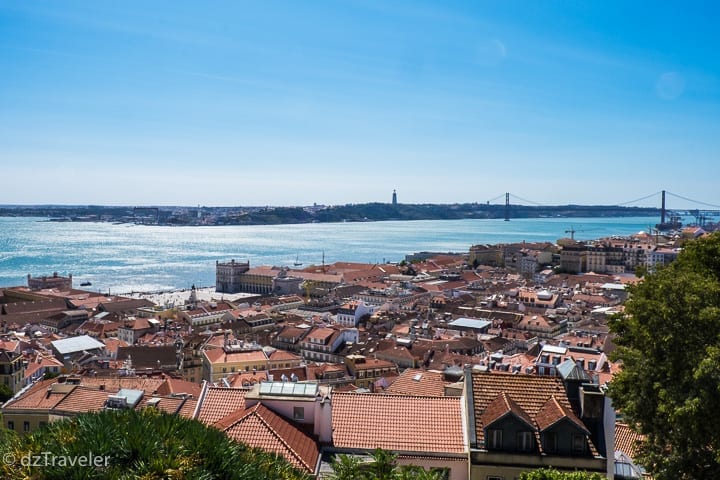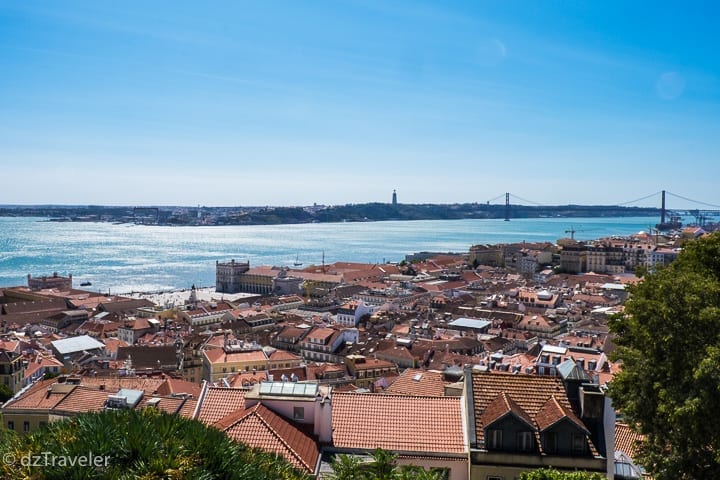 Praça do Comércio (Comércio Square)
The Praça do Comércio (Comércio Square) is a huge wide open square in Lisbon and one of the largest in Europe. Once it was the gateway to the city, a trading place for the goods imported from the colonies. Still, it has its originality, surrounded by historical buildings and the river Tagus. A great place for locals and tourist alike to hang out, listen to street music and watch the sunset.
Easy to get there take the Blue or Green Metro and get off at Baixa – Chiado Station, take R. da Victora exit, once out on the street take a right on R. Aurea, keep going straight until you see the open square.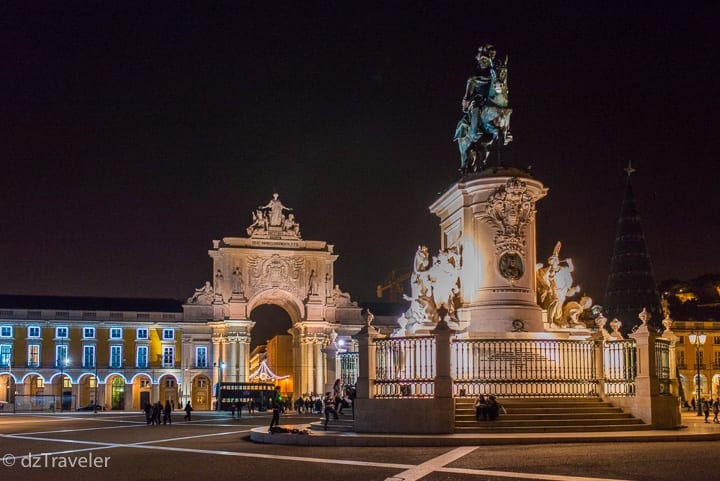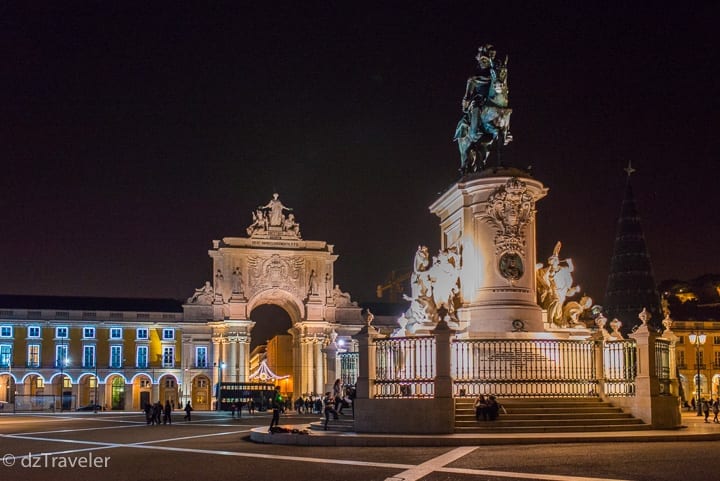 Visit Baixa District
Even though it's little touristy but still your Lisbon trip is not complete without paying a visit to the heart of Lisbon The Baixa district. Very popular among locals and tourist alike surrounded by historical buildings, plazas, a huge variety of restaurants to choose from, excellent hotels, AirBnB places, boutique shops, and many tourist attractions.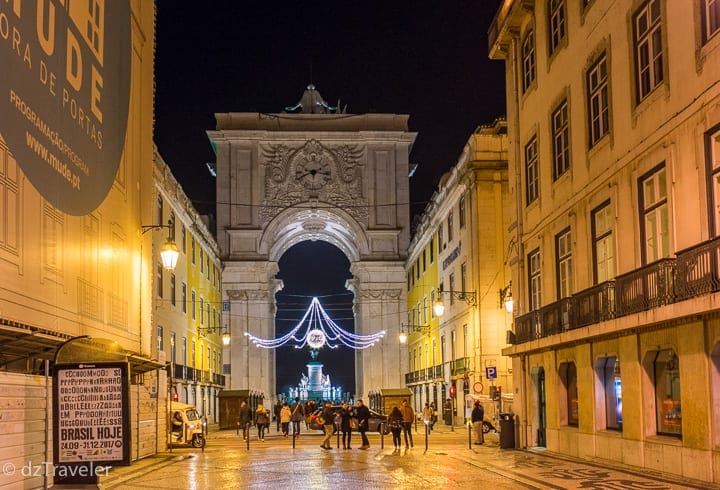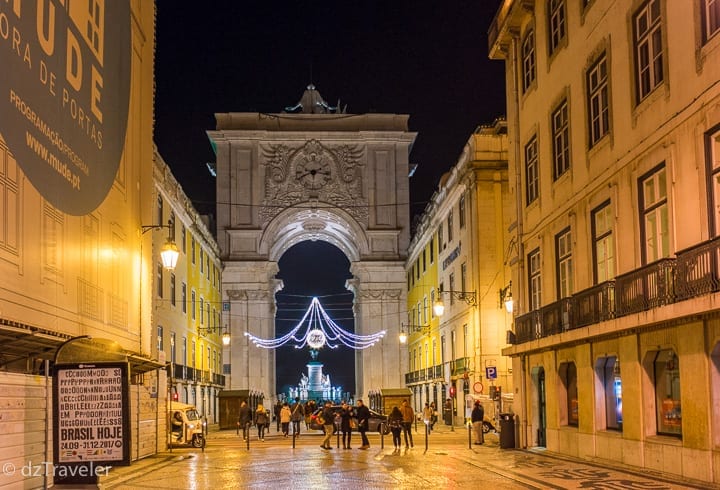 Day 2 – Lisbon Itinerary: What to see on the 2nd day

The second day is dedicated to exploring Lisbon's Balam district. Same as the 1st day prepare yourself to walk around a lot and eat out.
Arco da Rua Augusta (Rua Augusta Arch)
The 19th century Rua Agusta Arch is located in Baixa district by the river Tagus at the northern end of Praca do Comercio on Rua Augusta. A symbol of the city's recovery from the 1755 earthquake.
A great way to see the amazing views of Lisbon is from the top of the Triumphal Arch. The cost to get up there is only 2.50 Euro, but the reward is priceless.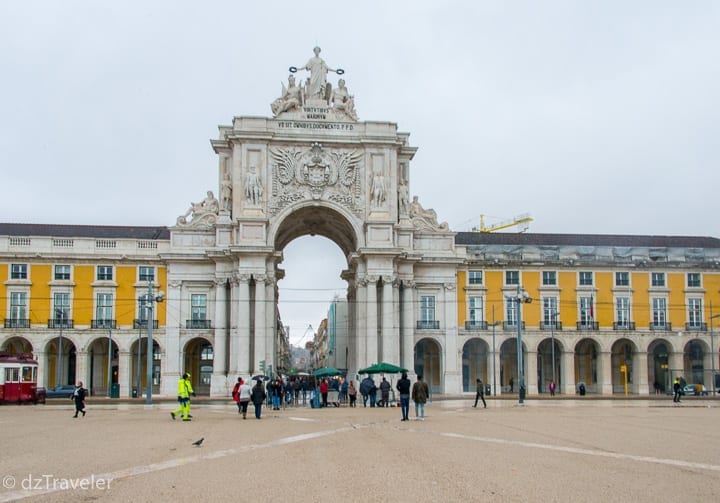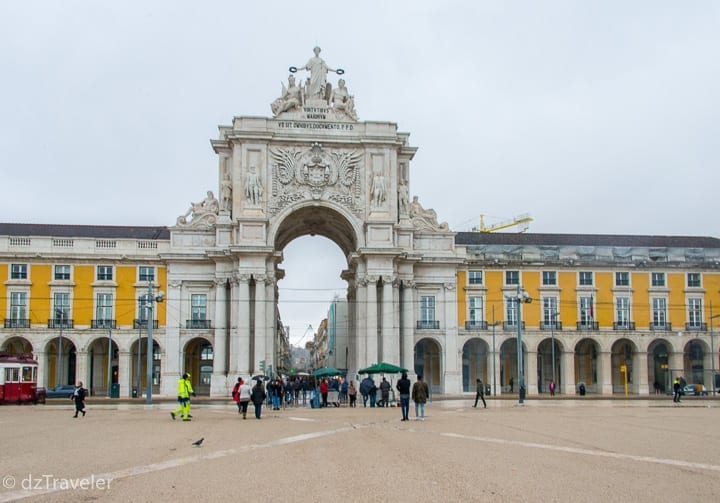 Elevador de Santa Justa (Santa Justa Lift)
The Elevador de Santa Justa is an ironwork lift that carries passengers up the steep hill from the lower streets of Baixa district to the Carmo Square (Largo de Camões) and the ruins of the Carmo church. The lift with an observatory platform with panoramic views has become a unique attraction of the city.
It will cost you 2.80 Euro for the lift ride but undoubtedly worth every penny you spend.
Explore Belem District
The Belem waterfront is a historic neighborhood that is located 6 miles west of city center easily accessible via metro or by tram 15 from Parc do Commercio. It is the home of some of Lisbon's historical monuments, museums, Pasteis de Belém and a very popular Portuguese tart place. Beautiful neighborhood to enjoy a day out there.
Torre de Belém (Belém Tower)
The tower is located on the northern bank of the Tagus river, built between 1514 and 1520 as part of the Tagus inlet defense system to protect the kingdom's capital int he 16th century.
The Tower of Belem is definitely a masterpiece of Portugal and classified by UNESCO as 'Cultural Heritage of Humanity'.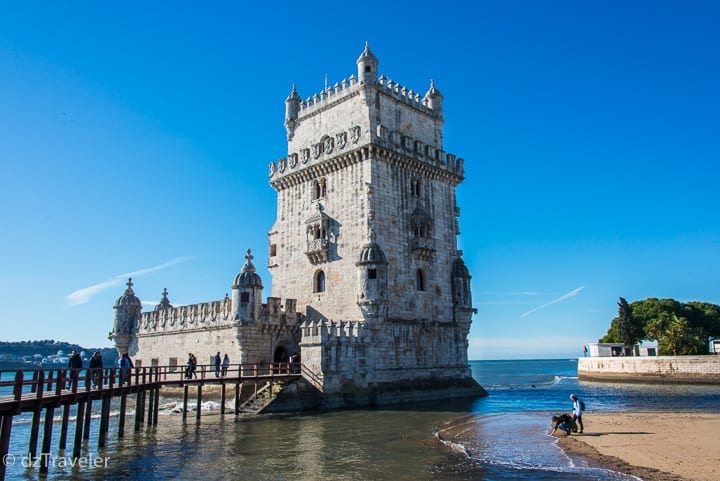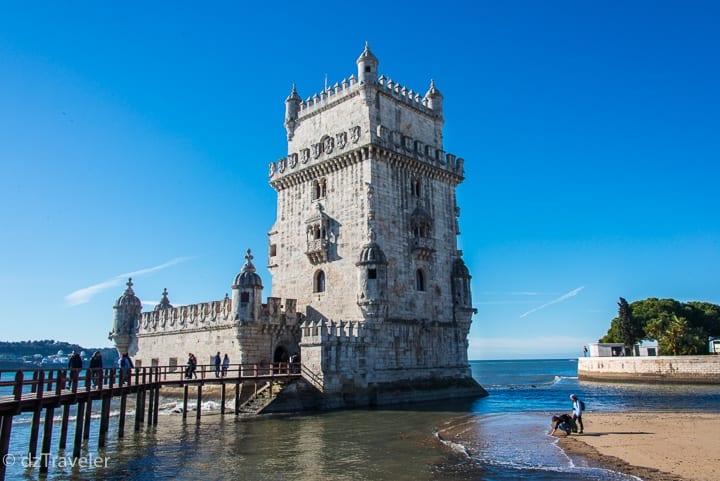 Monument to the Discoveries in Lisbon
The 170 ft (52 m) tall Monument of the Discoveries is a remarkable structure was designed to celebrate the Age of Discoveries in Portugal. The monument is made up
This monument is located in Belem district, north of Tagus river 6 miles west of Lisbon city center and close to other attraction such as Jeronimos Monastery.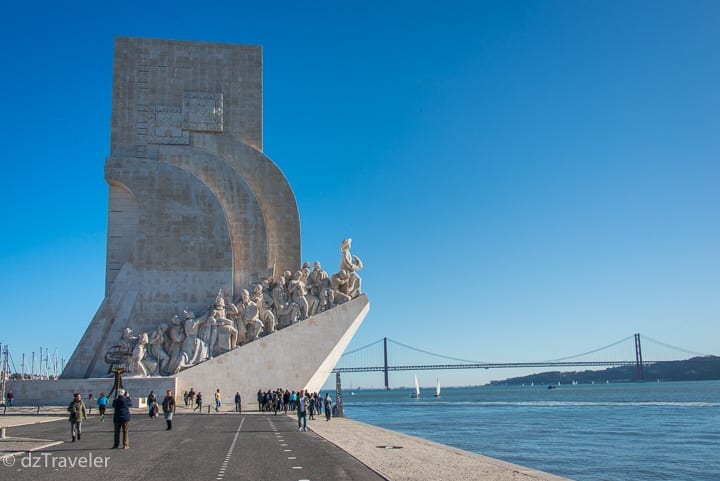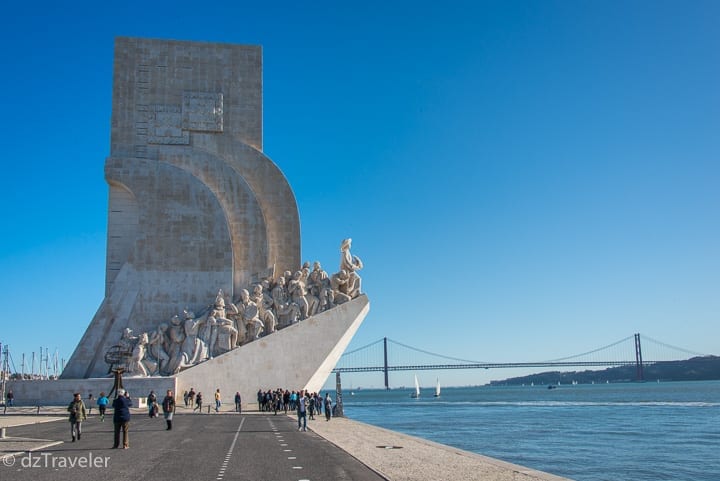 Jerónimos Monastery
The Jerónimos Monastery, a UNESCO World Heritage site is one of the most visited sites in Lisbon. Soon you get off from the tram 15 at Belem stop the landmark is right there.
This magnificent monastery and a true architectural masterpiece not to be missed. It's impossible not to be impressed with all the 500 years old craftsmanship!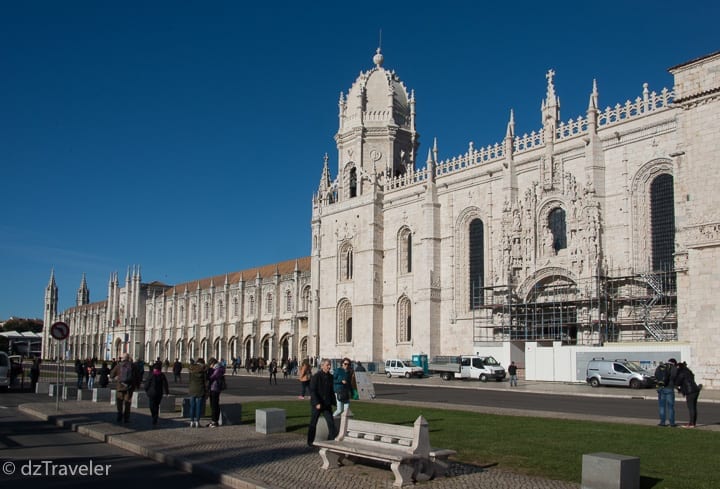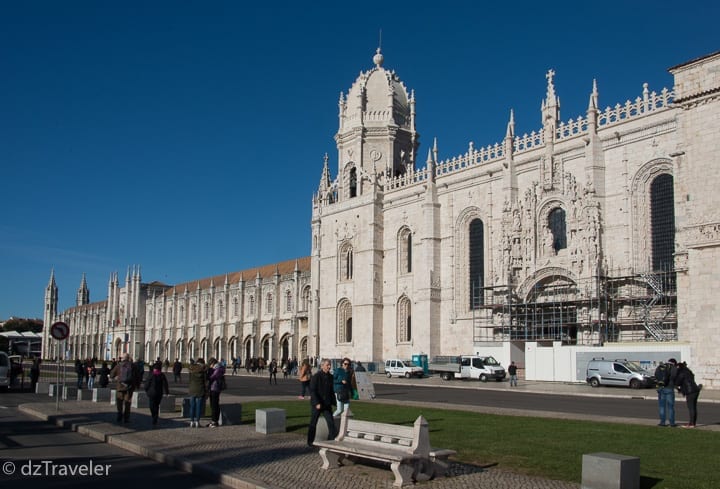 Explore MAAT (Museum of Art, Architecture & Technology)
Since you are visiting Belem District, it's a great idea to visit the MAAT – Museum of Art, Architecture, and Technology. Beautifully located next to the river a great opportunity for photographers especially from outside during sunset.
Visit Time Out Market For Lunch
Mercado da Ribeira is Lisbon's oldest and the largest food market recently converted into Time Out Market, with traditional Portuguese foods and other international food. The sitting area is in the middle of the market surrounded by many food stalls and wine stores. We enjoyed our lunch here on our way back from Belem.
Take the Metro Green Line and get off at the last station Cais do Sodré. Once you get out of the metro station, the building is on the other side of street Av. 24 de Julho. Or take the tram 15 from Praca do Comercio and get off at Cais Sodré stop you can't miss the Time Out Market Lisbon is across the street.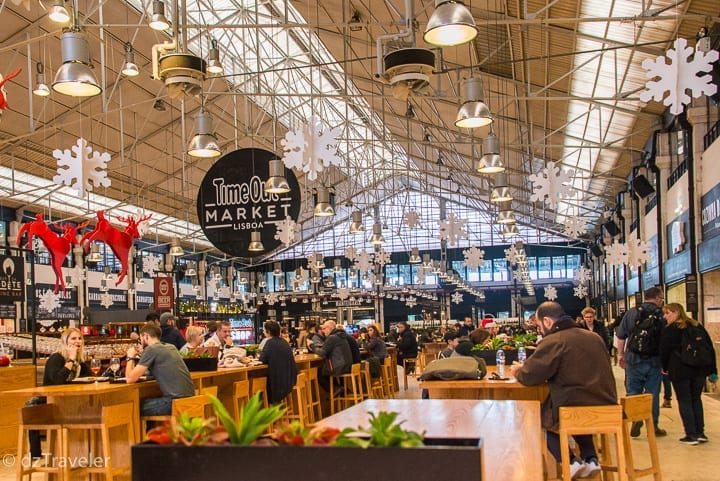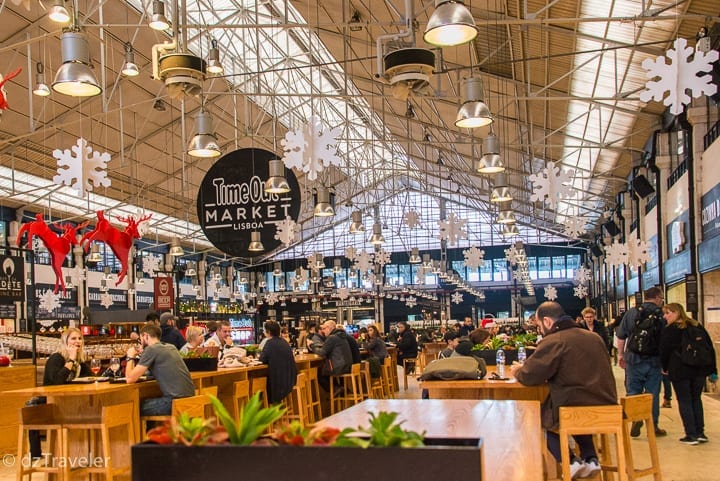 Explore Rossio Square
Rossio Square also known as D. Pedro IV square is one of Lisbon's main squares since the Middle Ages. The monumental Column of Pedro IV and the mermaid fountains is the most famous landmark of Rossio Square.
The National Theatre D. Maria II is located on the north side and the Quaint little house is on the other side of the square. You will also find many famous cafes and restaurants in the area.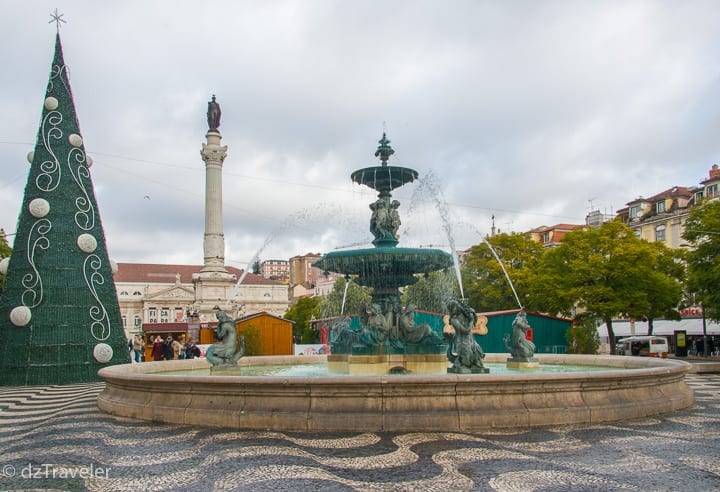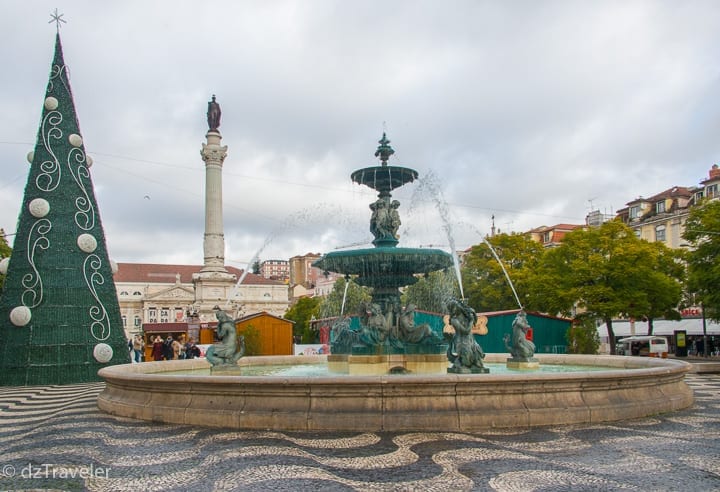 Igreja de Sao Domingos
Near the National Theatre and Rossio Square, Saint Dominic's Church a national monument is definitely worth a visit.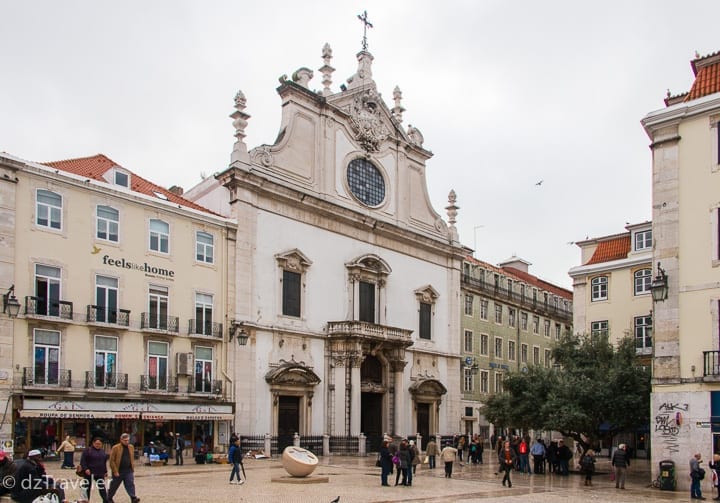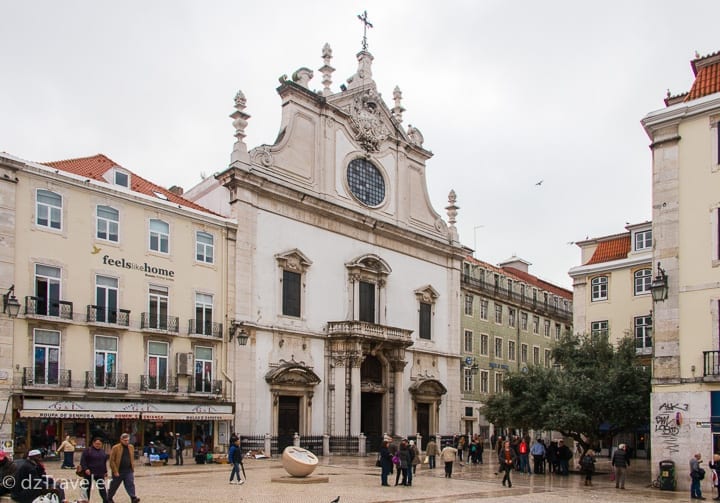 Explore Graca District
The Graça District is one of Lisbon's oldest suburbs, located on top of her highest hill, a few blocks north-east of the Castelo de Sao Jorge and just up the hill from São Vincente de Fora Monastery. The neighborhood, which centers around the Lago da Graça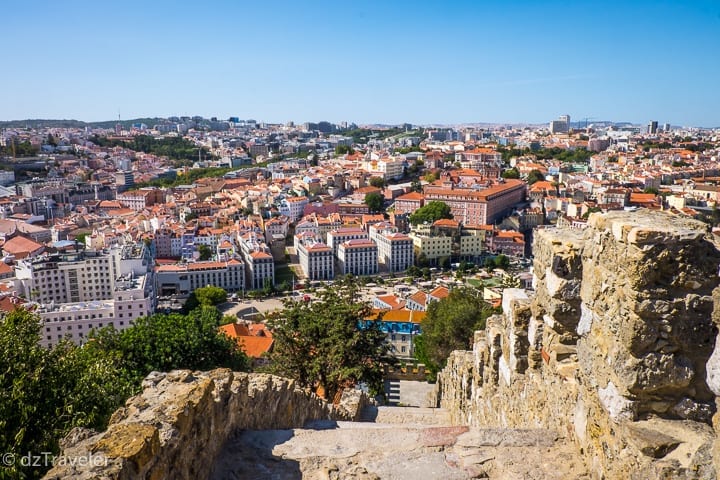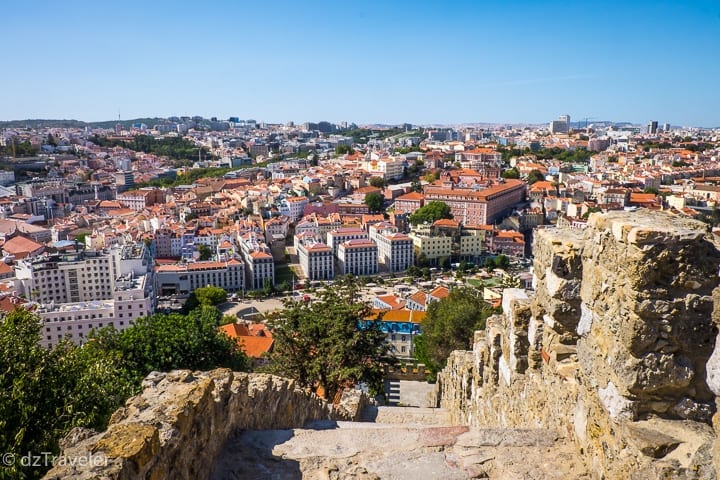 Attend a Cooking Class
The chef will instruct you on how to cook a traditional Portuguese meal consisting of fish dish, a meat dish, and dessert in a hands-on experience. Then, you will enjoy the meal you have cooked with fine Portuguese wines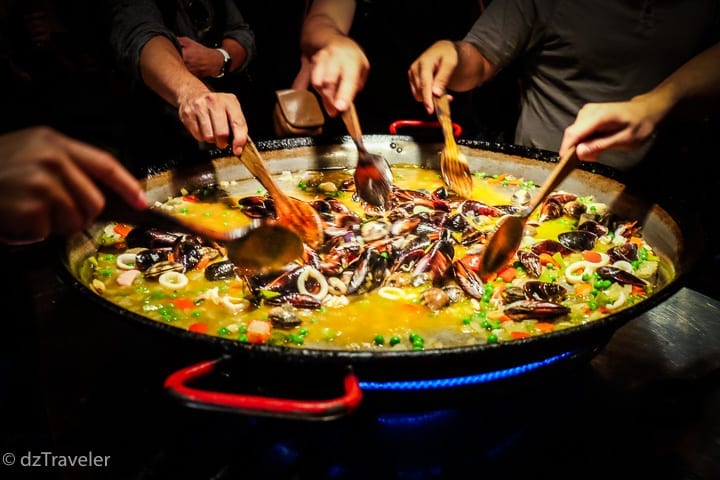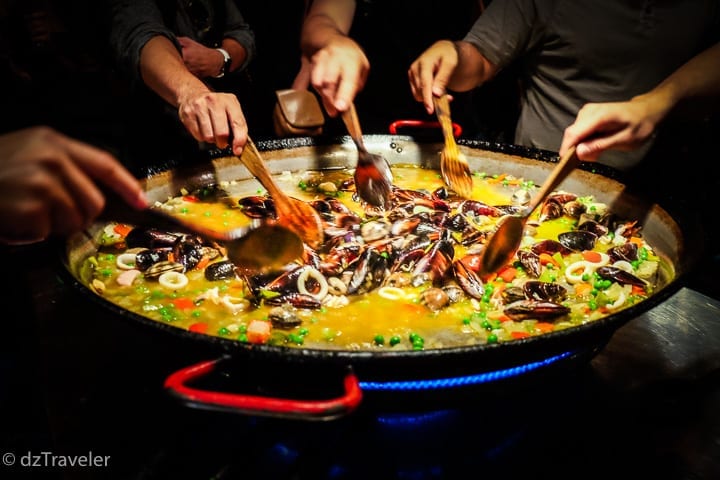 Local Food & Drinks
Cervejaria Ramiro, Av. Almirante Reis nº1 – H, 1150-007 Lisboa
Try one of the locals favorite Cod on top of spinach and potatoes for a real Portuguese taste.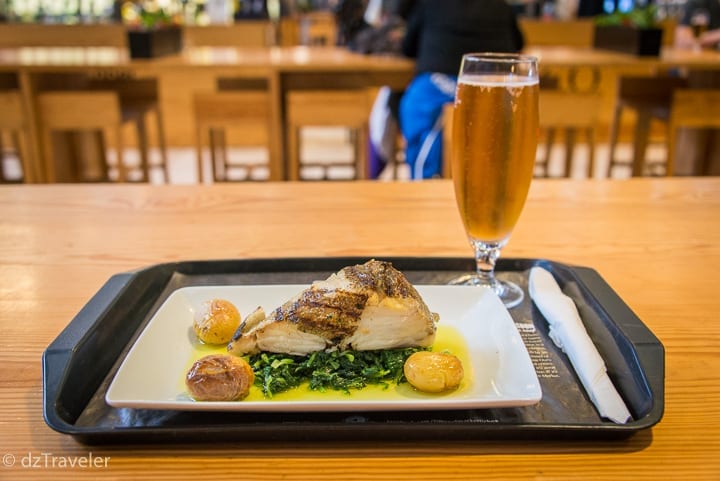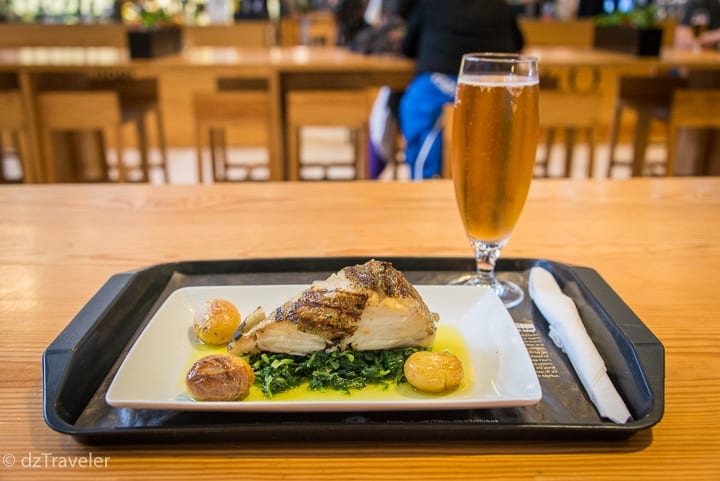 A Cultura do Hamburguer, Rue das Salgadeiras 38
Try out great burger prepared for local taste buds. Walking distance from Camões Square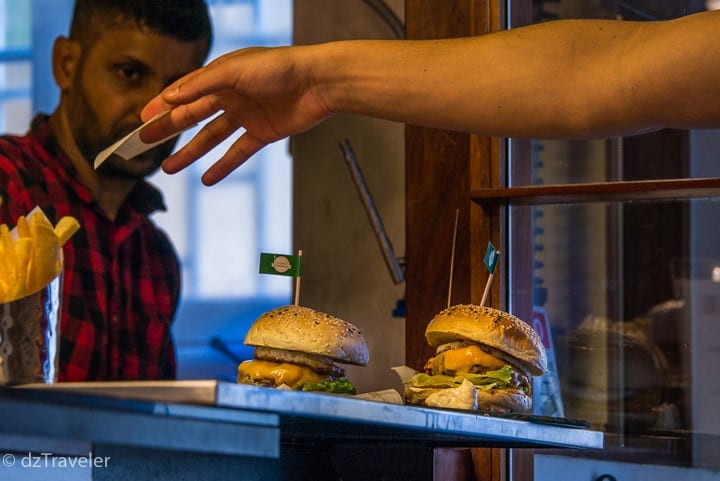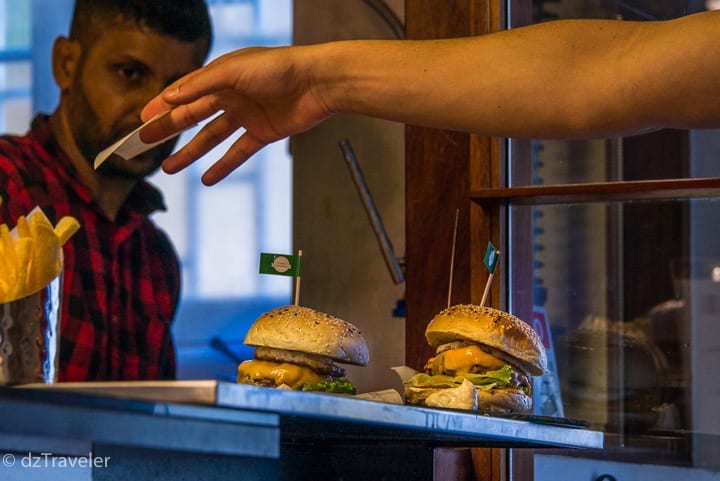 Baixa GuestHouse, Rua da Palma,23, Santa Maria Maior
1. From Airport Take Red line – destination Sao Sebastiao
2. Change to Blue line destination Santa Apolonia
3. Get off at Baixa Chiado or Rossio based on your hotel location.
My Opinion and Tips
Have you been to Lisbon, Portugal? Any additional tips to share?
Please leave a comment below! I'd love to hear from you to improve my knowledge.
Was this travel guide helpful for you?
If you'd like to help me continue making free guides, here is one way you can help:
Share This Guide – If you have a friend that would benefit from this guide, share it with them. Or post this guide on Facebook, Twitter or Google+
Most of my post in Dizzy Traveler Around The World contains affiliate links. If you make a purchase through these links, I will earn a commission at no extra cost to you. These commissions will help reduce the costs of keeping this site active. Appreciate for reading my post!
Your help would definitely help me making more free guides like this. Thank you in advance!
Have you been to Lisbon, here are few pictures for a walkthrough