Right after my first trip to Vancouver, British Colombia, I realized why a region with such plentiful annual rainfall remains such a desirable place to live. Breathtaking scenery, excellent weather, plenty of public parks, beaches, and so on are top of the list of best livable places on earth. It was amazing to see the stretch of snow-covered coastal mountains that form a breathtaking view behind the reflective waters surrounding the naturally green city. Downtown is only 30 minutes from the ski slopes of Cypress Mountain; in addition, Squamish and Whistler are about an hour.
Best Time To Visit
The best times to visit Vancouver are from March to May and from September to November when the weather is mild. Obviously, Summer is the most popular time due to warmer weather, but in that case, you may need to deal with sold-out hotels and higher room rates.
Top Things To Do
There are many exciting things to do in Vancouver, and you definitely won't be disappointed if you plan a guided group tour or self-guided trip. Here are a few attractions I visited during my trip.
Visit Lighthouse Park
Lighthouse Park is a neighborhood park located in a residential area in West Vancouver. It is one of the most photographed and popular tourist attractions for visitors to Vancouver, as it is a National Historic Site of Canada. The waters around Lighthouse Park are a Rockfish Protection Area and a favorite spot for picnicking as well. The trails in Lighthouse Park are all relatively short and attractive to people of varying fitness levels.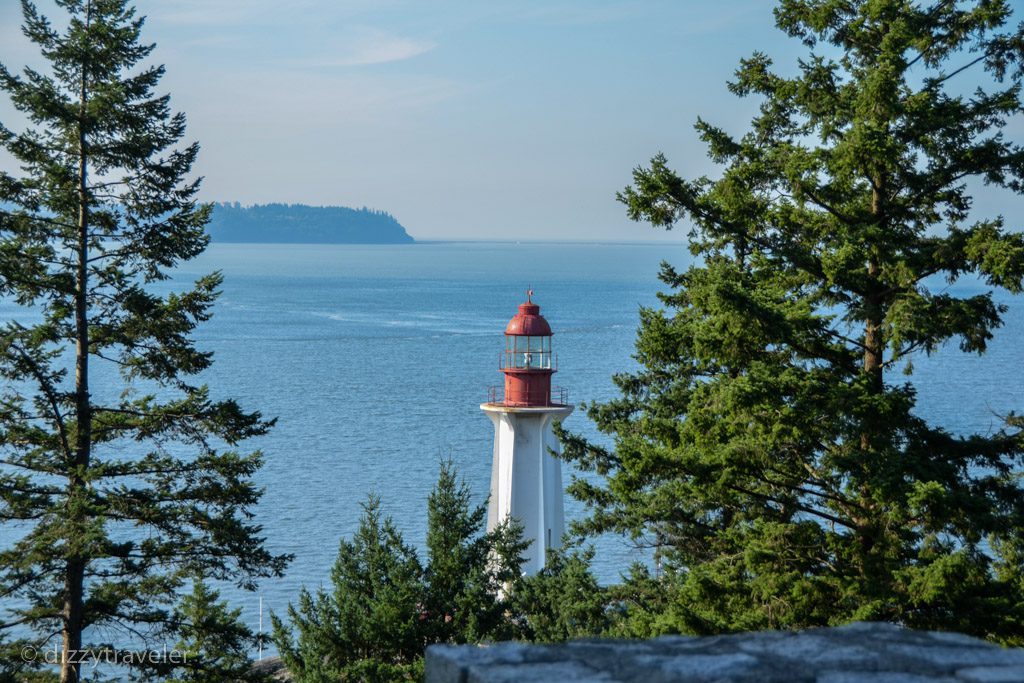 Stanley Park Activities
Stanley Park is one of the city's main tourist destinations. I highly recommend biking as it is the fastest way to cover the entire park, especially if you aren't staying in Vancouver for long. However, walking or jogging is also a great way to explore the park. Every bit of the park has something for everyone. There is the famous aquarium, totem poles, the lighthouse, beautiful views of the waterfront, the bridge, as well as the beach—a must-see destination in Vancouver.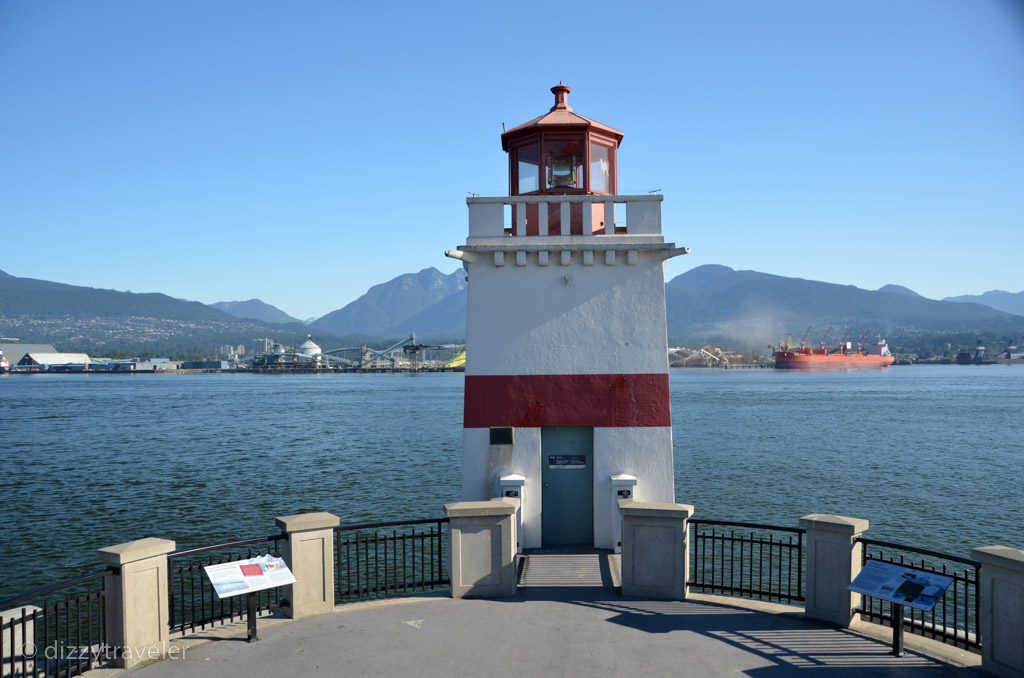 Hiking The Vancouver Seawall
The seawall in Stanley is a stone wall that was constructed around the perimeter of Stanley Park to prevent the erosion of the park's foreshore. An excellent place for biking, jogging, hiking, and photography.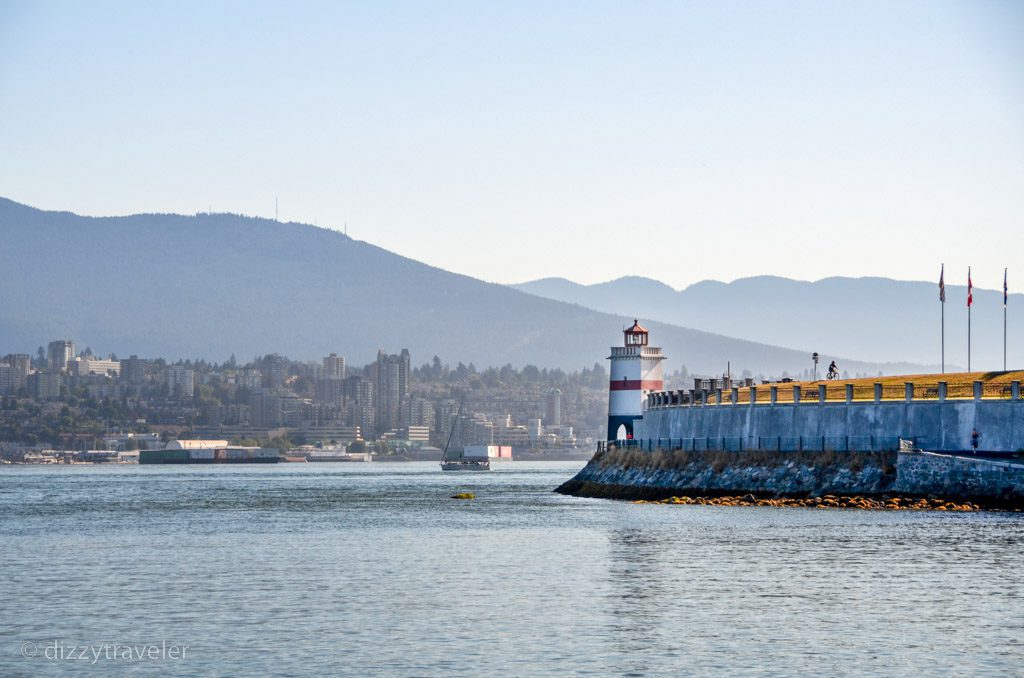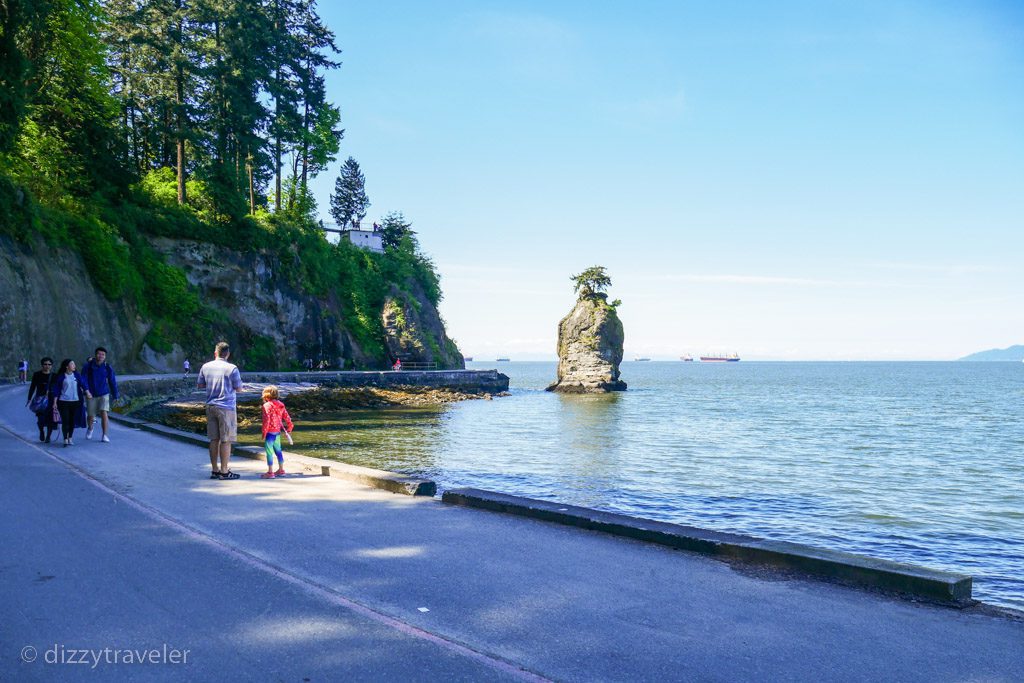 Lost Lagoon from Stanley Park
Lost Lagoon on the edge of the city is an artificial captive body of water just on the west of Georgia Street, near the entrance to Stanley Park in Vancouver. Surrounding the lake is a 1.75 km trail.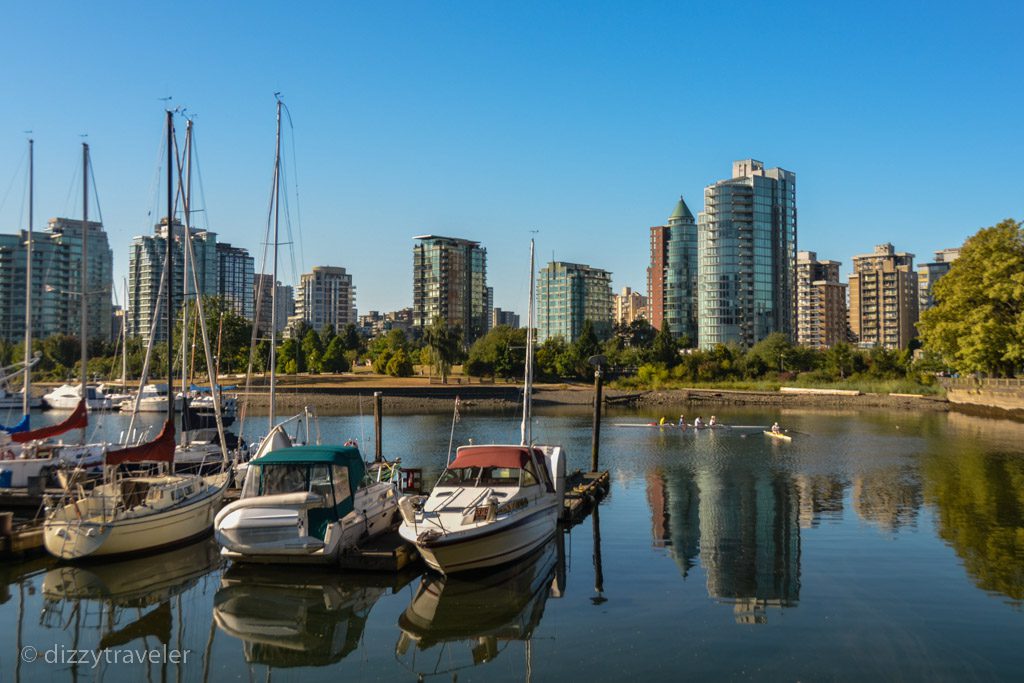 Prospect Point in Stanley Park
Prospect Point is a historical lookout site situated at the highest point in Stanley Park, only a few minutes from downtown Vancouver. From the lookout point, you can enjoy the spectacular panoramic view of the entrance to Vancouver's inner harbor, the North Shore Mountains, and the Lions Gate Bridge. You can also enjoy dinner at Prospect Point Cafe with a great view.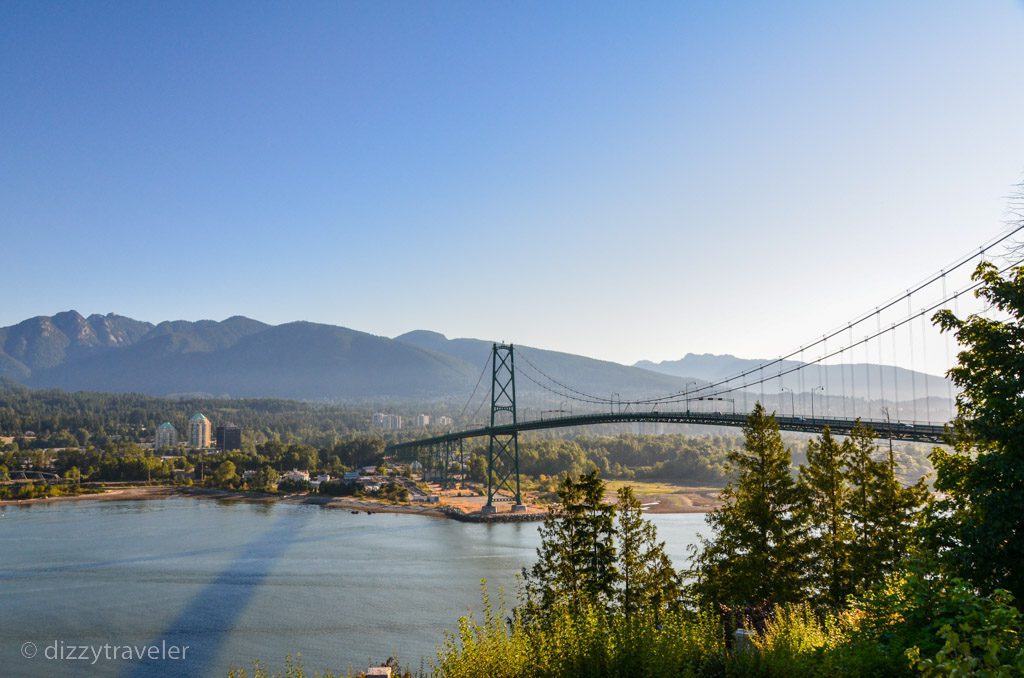 Capilano Suspension Bridge
One of Vancouver's most iconic sites Capilano Suspension Bridge Park is a just 15-minute drive from downtown Vancouver is perfect for an exciting adventure if you appreciate nature. The 450 ft (137 m) long, 230 ft (70m) high offers breathtaking natural scenes.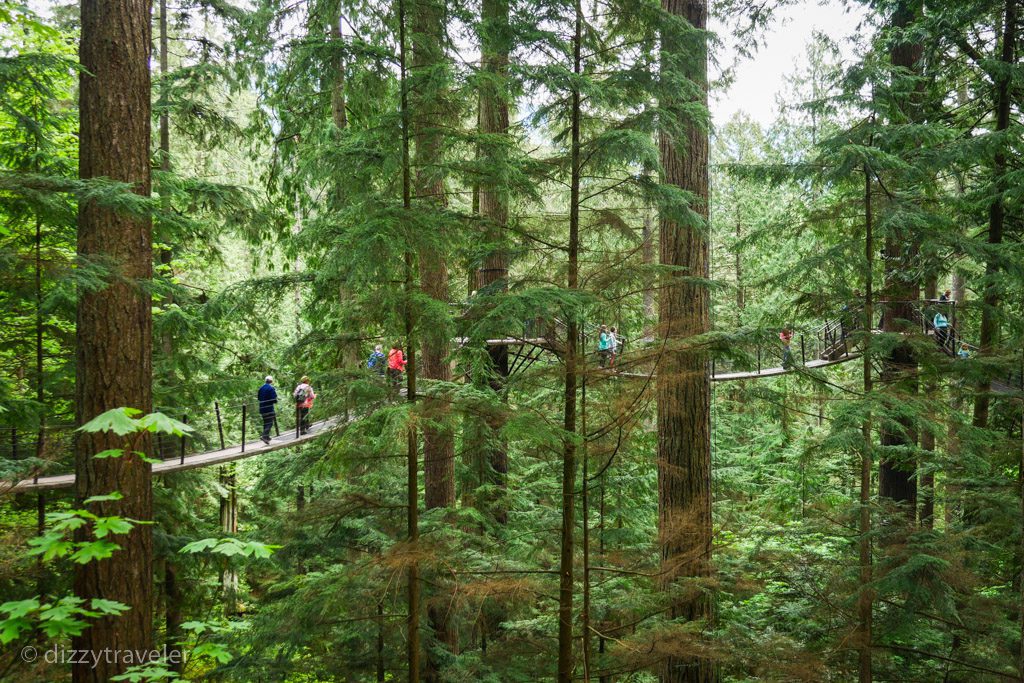 Visit Kitsilano Beach Park
Kitsilano Beach is one of the most popular beaches in Vancouver, especially in the warm summer months. It is located at the north edge of the Kitsilano neighborhood.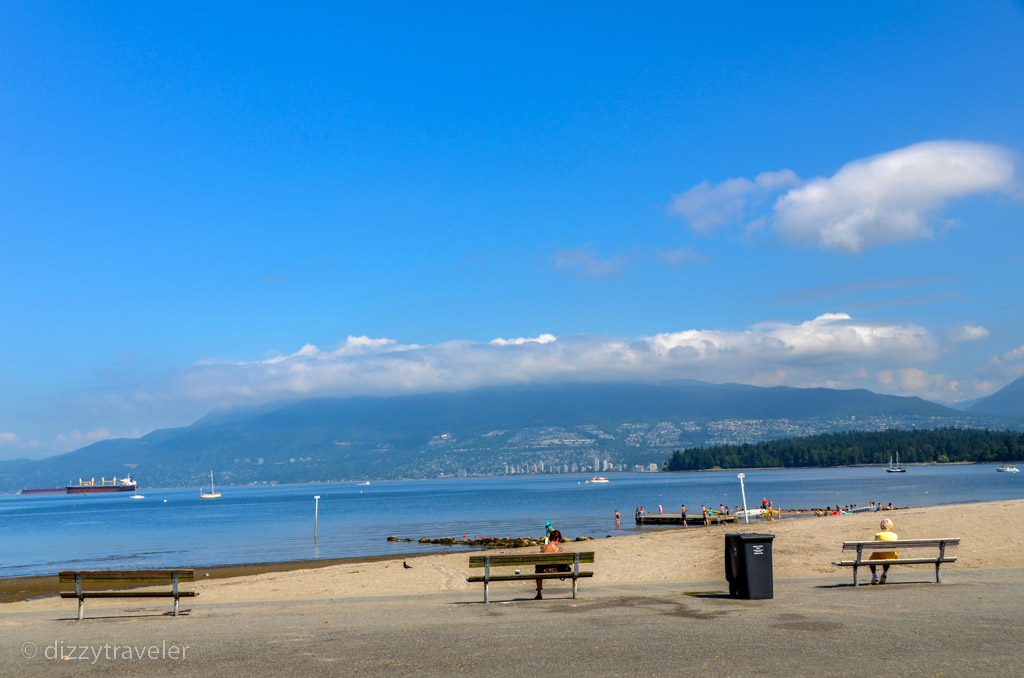 A Day Trip to Squamish
Squamish is about an hour's drive halfway between downtown Vancouver and Whistler, a perfect day trip location. It offers endless options for both leisure travelers and adventure seekers for biking, hiking in coastal rainforests, climbing one of the largest granite monoliths in the world, kiteboarding, windsurfing, kayaking, paddle boarding, and so on. It's where rugged landscapes and stunning vistas come together to create memorable adventures.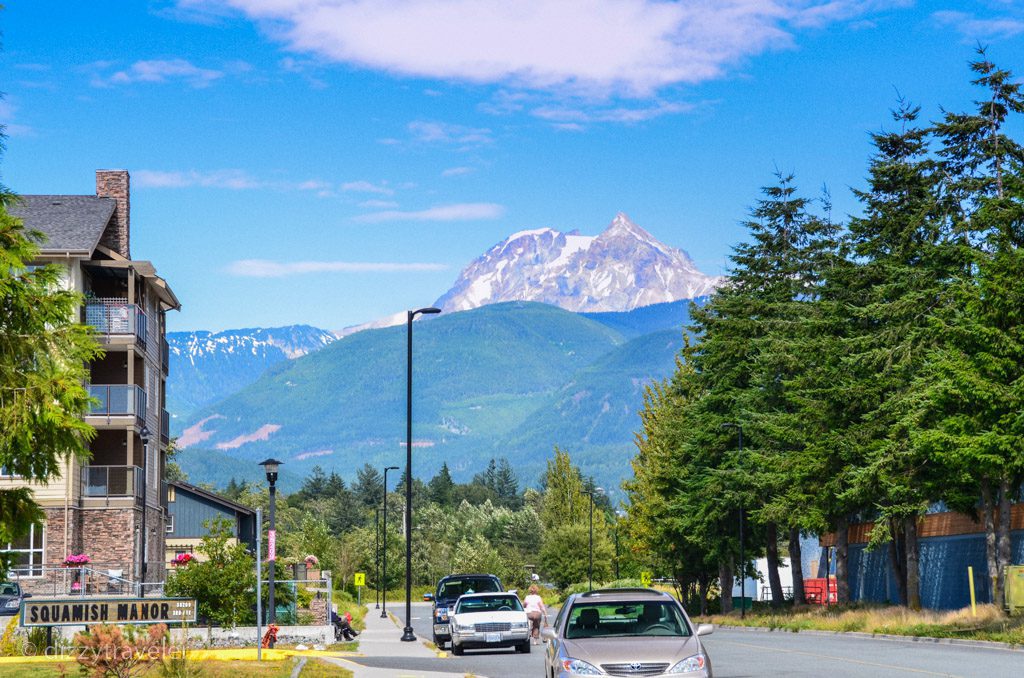 Day Trip To Whistler
Whistler is located in the spectacular Coast Mountains of British Columbia, just two hours north of Vancouver. It is Canada's favorite year-round destination. There are two majestic mountains, Whistler and Blackcomb, with an exciting base village, epic skiing and snowboarding, golf courses, restaurants, hiking trails, and possibly the best mountain bike park in the world.
Whether you live in Vancouver or are visiting, this picture-perfect city could be a year-round day trip destination for you. Even driving to Whistler from Vancouver is enjoyable. Take one of the most scenic highways, 99 ( Sea to Sky Highway), north through Squamish.
The easiest and most cost-effective way to get there is by shuttle, with multiple daily services running from downtown Vancouver, Vancouver Airport, and Victoria on Vancouver Island (which includes your ferry ride). The public transit system and taxis are great in Whistler, or in summer, you can rent bikes and e-bikes and use the non-motorized Valley Trail to explore the Valley and get from lake to lake, and in winter, you can rent fat bikes. But, in my opinion, walking is the best way to get to know Whistler at a true vacation site.
Climb Cypress Mountain
Cypress Mountain is the closest skiing area to Vancouver and is a popular destination year-round. It hosted the Freestyle Skiing and Snowboarding events of the 2010 Winter Olympics.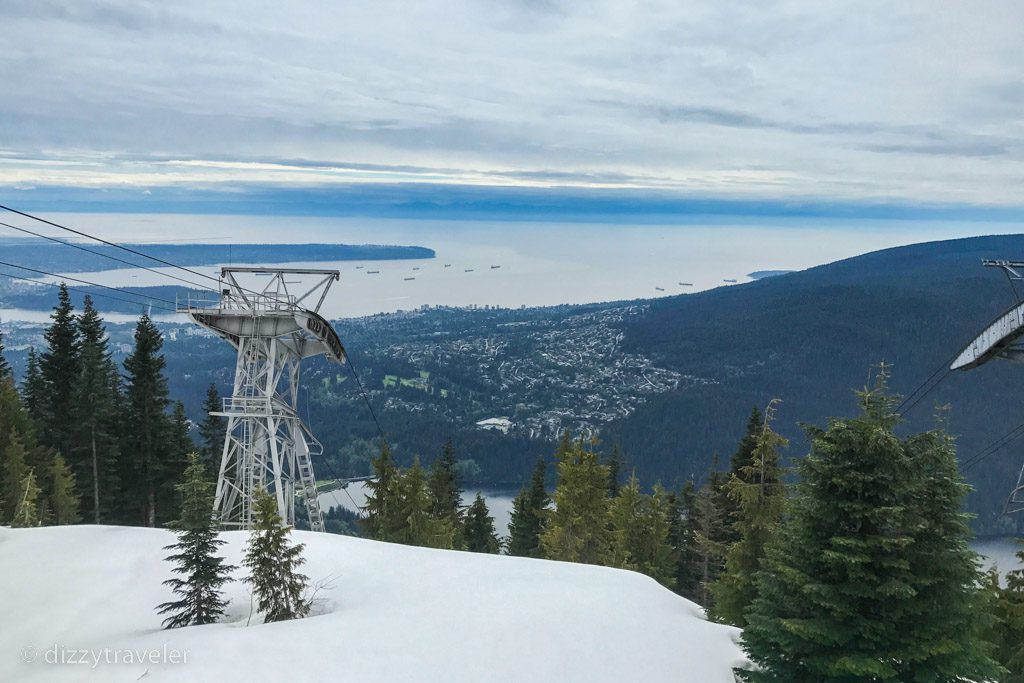 Getting to Cypress Mountain is easy. Take the Skytrain or Bus to Waterfront station, and from there, take the Seabus to Lonsdale Quay in North Vancouver, where the private Cypress Mountain Express Bus departs. The bus ride takes about 45 minutes. If you are driving, take the Lions Gate Bridge from downtown Vancouver and follow the signs to Highway One. Continue west, exit eight, and follow Cypress Bowl Road for about 9 miles (15 km). Use 136000 Cypress Bowl Road, West Vancouver, if you prefer to use GPS.
Vancouver Lookout
Harbor Center and the Vancouver Lookout is an iconic flying saucer-shaped building with a panoramic observation deck that is worth visiting. It is the tallest building in the city. You can enjoy 360-standing aerial views of Vancouver, including world-famous Stanley Park, the Pacific Ocean, the majestic North Shore Mountains, and the Olympic Mountains.
English Bay Beach
English Bay Beach is one of the best beaches in Vancouver, with volleyball courts and a beautiful ocean view. To the west, with the mountains in the distance, makes it picturesque. During the evening can't beat the incredible view of the sunset on the horizon—an excellent place for walking along the sea wall and watching activities along English Bay beaches.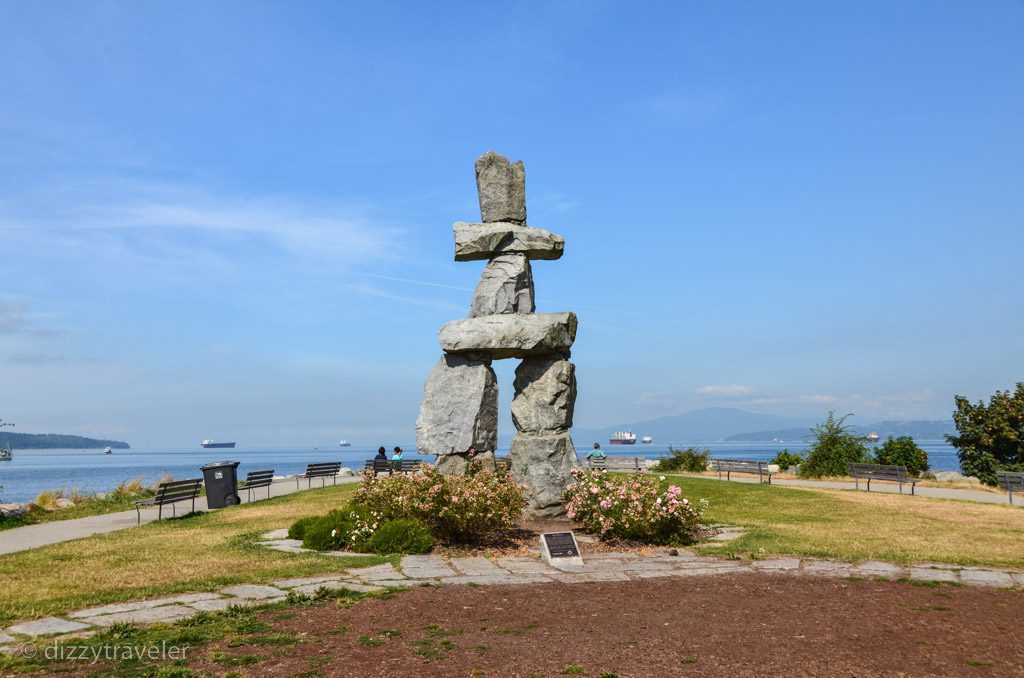 Central Park
Central Park is a 90-hectare urban park in Burnaby, British Columbia, founded in 1891. The park is on the Vancouver-Burnaby border, just west of the Metropolis at Metrotown shopping complex, and is bounded by Boundary Road on the west, Kingsway on the north, Patterson and Willingdon Avenues on the east, and Imperial Road on the south.
Holy Rosary Cathedral
The Metropolitan Cathedral of Our Lady of the Holy Rosary, commonly known as Holy Rosary Cathedral, is a late 19th-century French Gothic revival church that serves as the cathedral of the Roman Catholic Archdiocese of Vancouver.
Locarno Beach
Locarno Beach is one of Vancouver's quietest beaches. The park area nearby is popular with families having picnics and barbecues in the summertime. It is situated in the West Point Grey neighborhood, between Jericho Beach and the Spanish Banks beaches.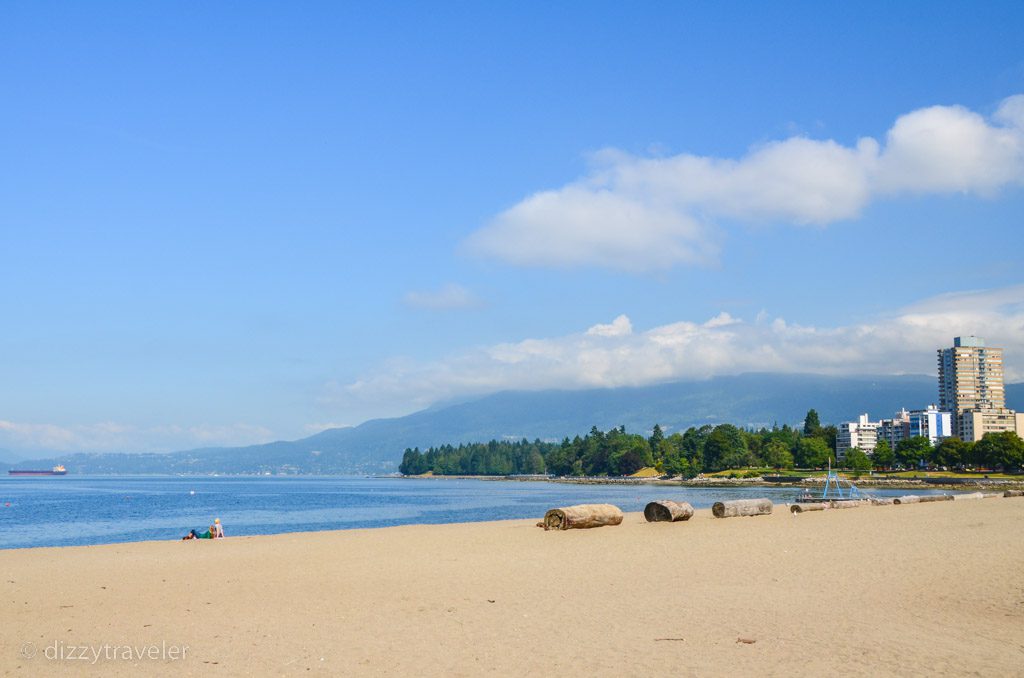 How to Get Around
Vancouver is known as a very walkable city with a compact downtown area. As a result, you'll find many places you want to go just a short walk from your hotel. Attractions, shopping, outdoor activities – everything you want to do and see in Vancouver is easily accessible – within walking distance, a short drive, a quick ferry ride, or a convenient trip on Transit System.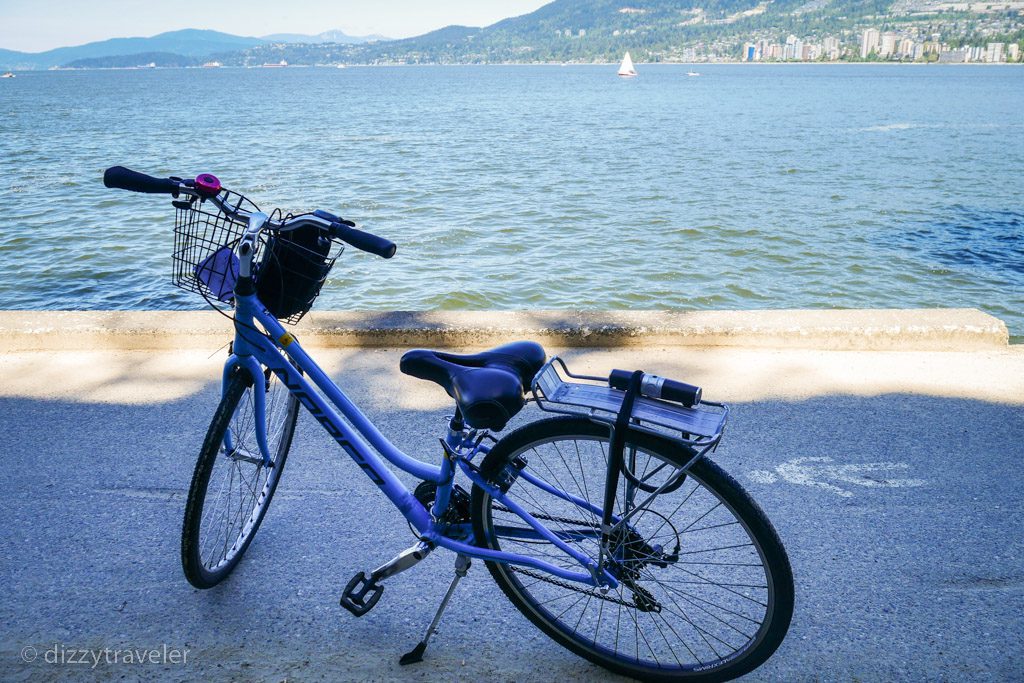 TransLink offers a DayPass fare costing $9.75, allowing you unlimited travel over all three zones for one day. They are available at Tourism Vancouver's Visitor Centre, from ticket machines in SkyTrain and SeaBus stations, and from retailers throughout the city displaying a "Fare Dealer" sign.
SkyTrain
SkyTrain is a convenient way to get to downtown Vancouver from Vancouver International Airport, and other lines connect to Burnaby, New Westminster, Surrey, and Richmond.
SeaBus
SeaBus is a passenger-only ferry that crosses the Burrard Inlet, connecting Downtown Vancouver with the North Shore. There are two terminals: Waterfront in Downtown Vancouver, which connects with buses, SkyTrain, and West Coast Express, and Lonsdale Quay in North Vancouver, which connects with an extensive network of North Shore buses. Crossing time is 12 minutes.
Bus
Vancouver has a vast network of buses, trolleys, and community shuttles linking to various hubs, exchanges, SkyTrain stations, and tourist destinations throughout Metro Vancouver.
Where to stay in Vancouver, Canada 
Nestled in Vancouver's West End and 500 feet from Stanley Park, this all-suite hotel offers fully-equipped kitchens. Rosellen Suites is within 1.2 mi of the Vancouver Aquarium and Vancouver Convention Center. English Bay beach is only 2,450 feet from this hotel, and BC place is about 10 minute drive. Suites are Spacious and offer separate living and dining areas and onsite laundry facilities.
Holiday Inn Vancouver is conveniently located in downtown Vancouver only about 1.2 miles from Stanley Park seawall. Featuring a 24-hour indoor pool and a fitness center, this Vancouver hotel offers rooms with all essential amenities. The hotel is located just 550 feet from the Granville Street entertainment district. In addition, Robson Street and Pacific Center Shopping Mall are within 7 minute walk from this hotel.
My Opinion and Last Word
Have you been to Vancouver, Canada? Any cool tips to share?
I loved being in Vancouver, Canada, and want to go back again. I hope my story has motivated you to visit Canada.
Please leave a comment below! I'd love to hear from you to improve my knowledge. 
Was this travel guide helpful for you?
If you'd like to help me continue making free guides, here is one way you can help:
Share This Guide 

– If you have a friend that would benefit from this guide, share it with them. Or post this guide on Facebook, Twitter, or Instagram.
Your Support would definitely help me make more free guides like this. Thank you in advance!
Affiliate Link – This post in Dizzy Traveler contains affiliate links, which means I receive a referral commission if you purchase after clicking at no additional cost to you. These funds go to maintain the site. Thank you for your support.
Book your Sightseeing Trip
There are a lot of beautiful places to visit and some exciting sightseeing activities to bring unforgettable memories back home. Please click our affiliate link to see more options.