Budapest, the pearl of the Danube, is undoubtedly ranked as my top 10 favorite European cities. It is not widely visited as other western European cities but definitely it worth a shot. It was always on my wanderlust since I was a student in West Germany during the cold war era. There was no internet, no cell phones and definitely no Google to search the internet for information, at that time the only source of information I got was from my classmates who reportedly escaped from the eastern communist regime like Hungary, Czechoslovakia, Yugoslavia. With whom I spent an enormous amount of time gathering stores that fascinated me as a traveler.
Since then I have visited Hungary few times and every visit surprised me with its stunning architecture, a culture that can be unique, Budapest lives up to its reputation. This magical city should be on every traveler's bucket list who are looking for something a little off the beaten path.
Getting Around
Budapest has an extensive transit network which features subways, trams, and buses. Public transportation is inexpensive and is quite easy to navigate. Since the city is relatively small, many attractions are within reasonable walking distance.
The 24hr or 72hr Budapest card gives travelers unlimited use of public transportation, free entry into 8 museums, and entry into the St Lukács Bath.
Things To Do and See
Budapest is home to a few UNESCO heritage sites so there are many things to see. Most of the attractions are within walking distance which makes it easy to see the city in just a few days. The three main areas being; Castle Hill, Gellért Hill and Citadel, Pest side of Budapest, and Heroes' Square.
Here is a list of things to do in Budapest away from the typical tourist traps and overpriced attractions:
1. Heroes Square
The park near Heroes' Square is a beautiful green oasis right in the heart of the city – it's definitely worth a visit. And in winter, you can even go ice skating there.
Heroes square is dominated by the Millennium Monument. Its highlight is a column topped by Archangel Gabriel holding the Hungarian Holy Crown. Behind that are two curved columns with states of Hungarian historical people.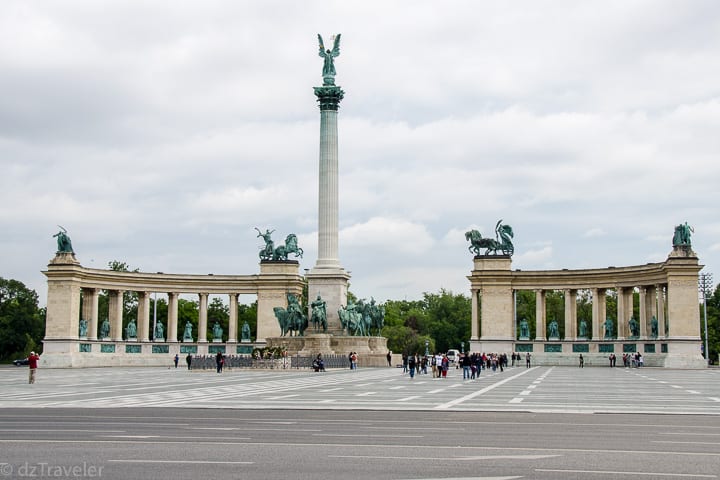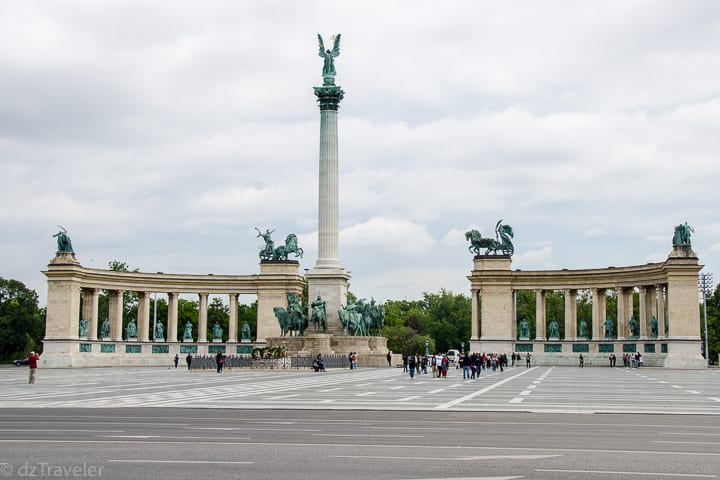 2. The City Park and Szechenyi Spa
Another great place to visit is The City Park right behind the Heroes Square and the Szechenyi spa. (behind Heroes Square) to Széchenyi Spa. Perfect place to visit after a long day of sightseeing, you'll appreciate a soak at Budapest's most famous spa.
3. Vajdahunyad Castle and the Museum
Visit Vajdahunyad Castle which is located close to Heroes Square and houses the Museum of Hungarian Agriculture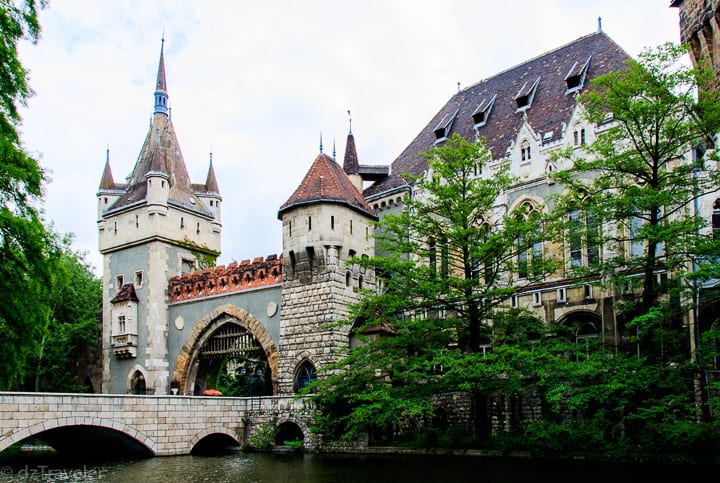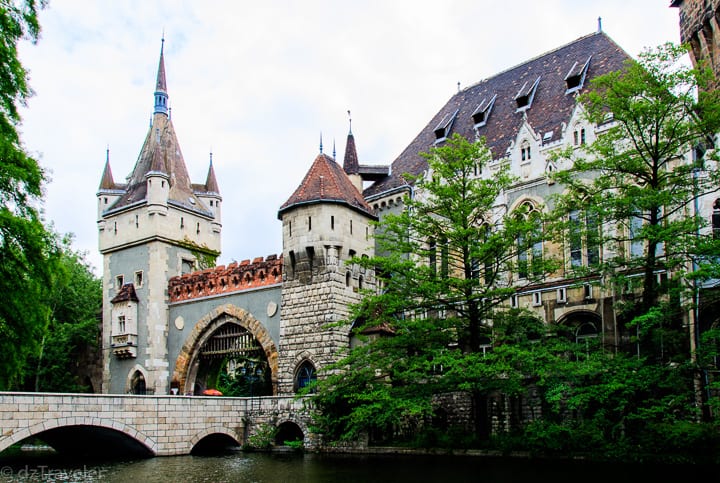 4. Enjoy The Unique View Of Budapest By Night
Budapest looks extraordinarily beautiful at night when historical monuments are lit up along the River Danube. So at night go for a stroll along the river and stop to admire and take pictures of the beautifully lit buildings along the Danube River.
5. Spending a Day Exploring The Buda Castle Hill
Spend the day exploring the grounds of the Buda Castle, and enjoy the beautiful view of Pest and the Danube river activities from the top.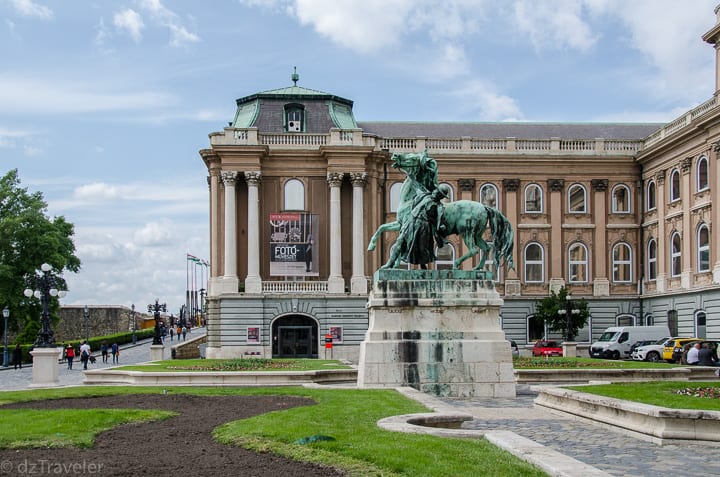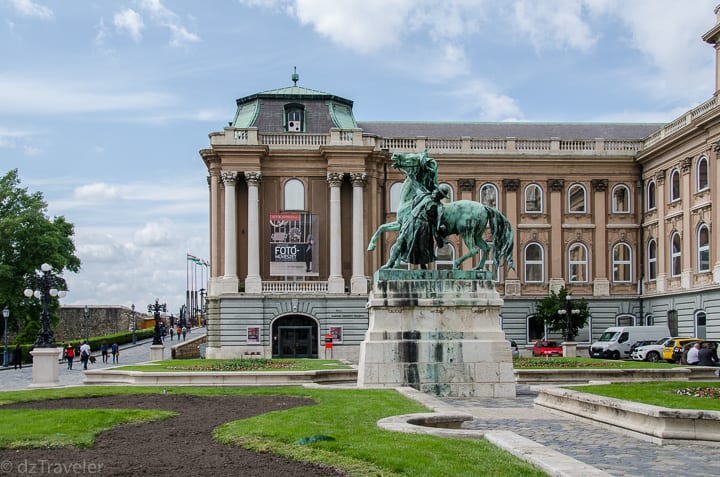 6. Enjoy The View of Budapest from Fisherman's Bastion
While you're near the castle, stop by the Fisherman's Bastion and visit the church of Santo Stefano.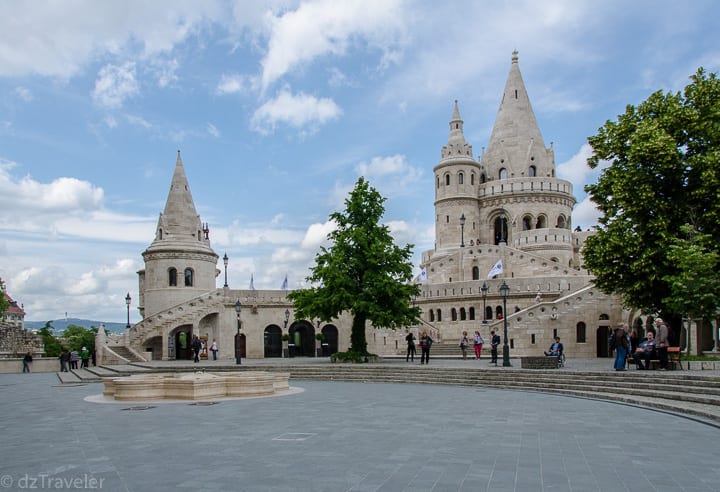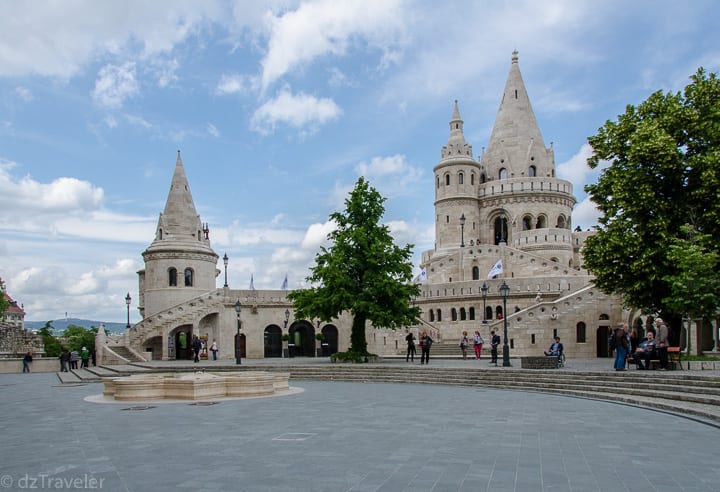 7. Ride Like The Locals
A great way to see the city and know where about is just by hopping on a tram and go back and forth along the Danube.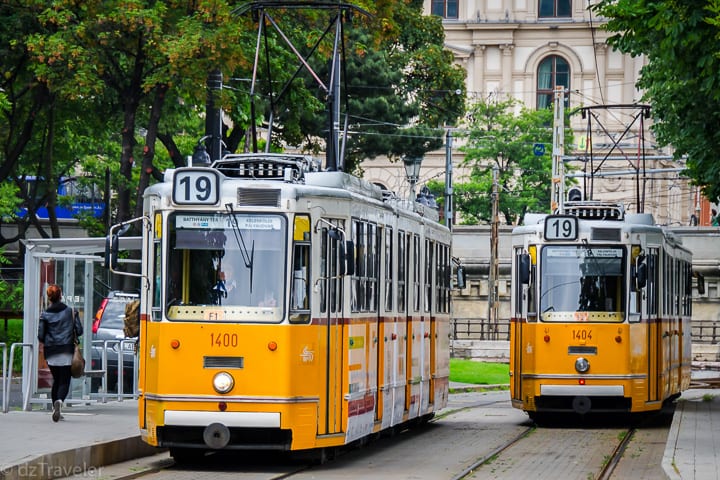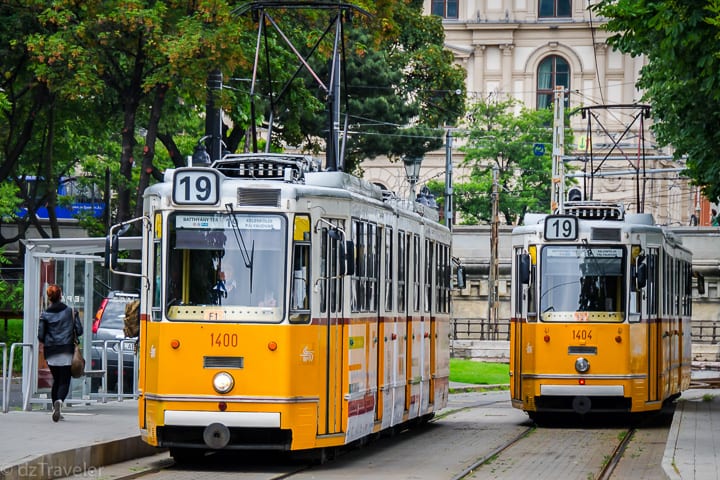 8. Explore Gellert Hill and Citadel (Citadella)
The Citadel is the fortification located upon the top of Gellert Hill in Budapest, Hungary. Citadella is the Hungarian word for the citadel, a kind of fortress.
The Liberty Monument on the hill can be seen from almost all parts of Budapest, a reminder of Hungary's liberation from Nazi rule at the end of World War II. Erected in 1947 at the Citadella, the monument consists of three statues and a perfect place to enjoy the inner Buda city view.
9. Enjoy Roadside Local Food and Drinks
Sitting outside and have some local food is a great way to spend an evening in Budapest and definitely few local beers will add a great experience.
10. Access If Hop On Hop Off Is A Good Option For Your Travel Style
Not a bad idea to take The Hop On Hop Off bus tour to get familiarized with the city.
Bonus To Do List: Danube River Sightseeing Boat
A great way to see the city and around the Danube River is taking a sightseeing river cruise
Accommodations During My Visit
All 4U Apartments, Budapest, Holló Street, Hungary
InterContinental Hotel, Apaczai Csere Janos 12-14 Budapest
Beautiful view of Danube River and the Buda Castle through the hotel window.
Tips for Visiting Budapest
We stayed in Pest side of Budapest which is far busier with a lot more nightlife, shopping areas, and restaurants but most of the sightseeing attractions are in Buda side. So, it's a good idea to know your way around, Tram system is well connected and it's cheap so, hop on to a Tram that would make it easier to get around.
Before leaving your country call your bank or update online banking with a list of countries that you will be visiting so that your ATM card does not raise a red flag (secure alert).
Pay extra attention to your belongings in Keleti Train station as you will be approached by many to extend their help. I would definitely recommend declining any sort of assistance from a stranger. Also be prepared to hear an outrageous fare from the waiting taxi drivers at the taxi stand. Do your best to negotiate or in my case I had the information desk call a cab for me and that saved me enormously. Best advise is to arrange a pick up from the train station before you arrive in Budapest.
My Opinion and Tips
Have you been to Budapest? Any additional tips to share
Please leave a comment below! I'd love to hear from you to improve my knowledge.
Was this travel guide helpful for you?
If you'd like to help me continue making free guides, here is one way you can help:
Share This Guide – If you have a friend that would benefit from this guide, share it with them. Or post this guide on Facebook, Twitter or Google+
Your help would definitely help me making more free guides like this. Thank you in advance!
Budapest Travel Stories Through My Pictures