My 3-week Balkan Road trip recently covered the most exciting places in central and northern Greece. Before that, the first time I visited Greece was only to visit Santorini Island and Athens as my travel hub. So now you can imagine how famous Santorini islands are even to a seasoned traveler. Its colorful villages, blue skies, unforgettable sunsets, and picture-perfect landscape for photographers make it a must-see destination. The island is quite small, with a total area of 29.42 mi² (76.19 km²), but it has beautiful neighborhoods and villages.
Best Time To Visit
Santorini island is a perfect destination for tourists looking for summer activities, but you can visit it year-round. The popular period is between June and October, but the high season is between July and August.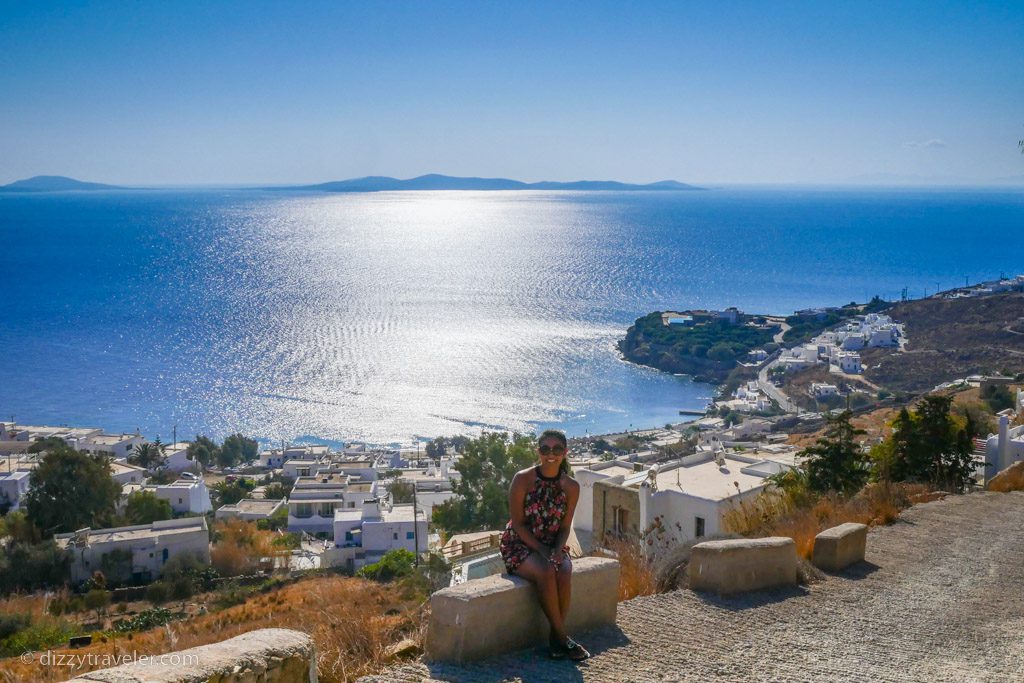 Getting There
Santorini Island is one of the Cyclades islands in the Aegean Sea, about an hour from Athens by Air, and takes about 5 to 8 hours by ferry, depending on ferry types.
By Air
Great deals are available to Santorini by air from Athens and selected European cities via Athens. In addition, you can search online flights for available airlines flying to Santorini. It is good to know that airlines usually charge additional fees for checked-in luggage and have some restrictions on carry-on bags. Santorini (Thira) International Airport (JTR) is about 4 miles from the town of Fira.
By Ferry from Athens
There are daily ferry services between Athens and Santorini, including overnight ferries. Check the DirectFerry website for the schedule and best deals.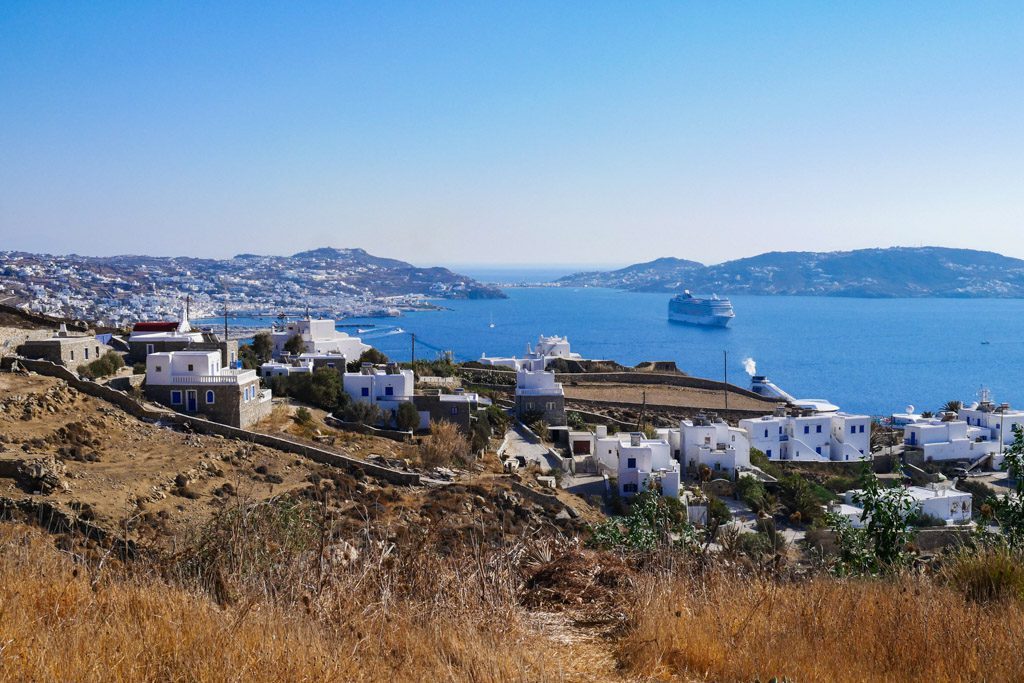 Find Places of Interest on the Map
Things To Do in Santorini
Part of the spectacle of Santorini is built on the edge of the caldera. Most of the villages are on the top, but several villages are also built at sea level. The best places to stay in Santorini are Oia, Fira, Firostefani, and Imerovigli. Depending on where you are staying, the villages offer a stunning view of the volcano and caldera from their cliffside locations on the west coast. Watching the sunset, walking through narrow streets and shopping areas, relaxing at the beaches, and doing amazing water sports are among the many things you can do in Santorini. Here are a few that you can consider.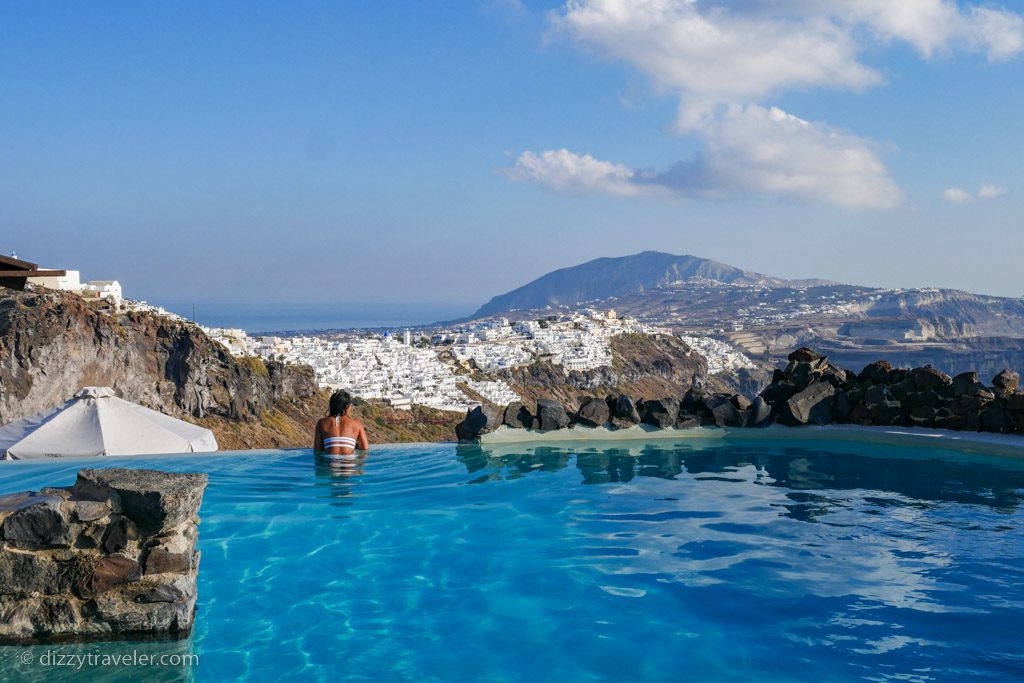 Best Sunset in Oia, Santorini
Oia is located 7.45 miles (12 km) north of Fira and is known for the most picturesque location on Santorini island. Walking in the narrow streets of Oia, admiring the architecture, and walking up the caldera are among the many things to do in Oia. Also considered the best spot for viewing the most famous sunset compared to other villages in Santorini. Hiking from Oia to Fira should be on everyone's itinerary if possible and if you don't want to miss the charming villages on the hillside and the breathtaking coastal view.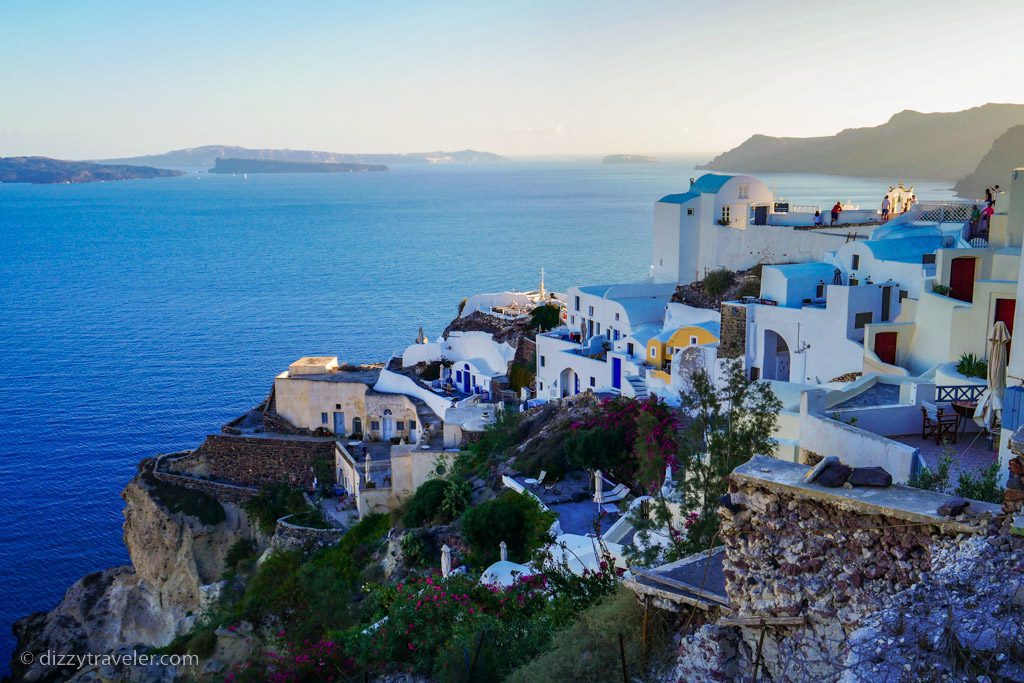 The most popular outlook is the ruin of the castle, but the small area gets full relatively early. Many enjoy it from the famous church with three blue domes, Saint George. Unfortunately, you can't see it from the main street, so many people miss it!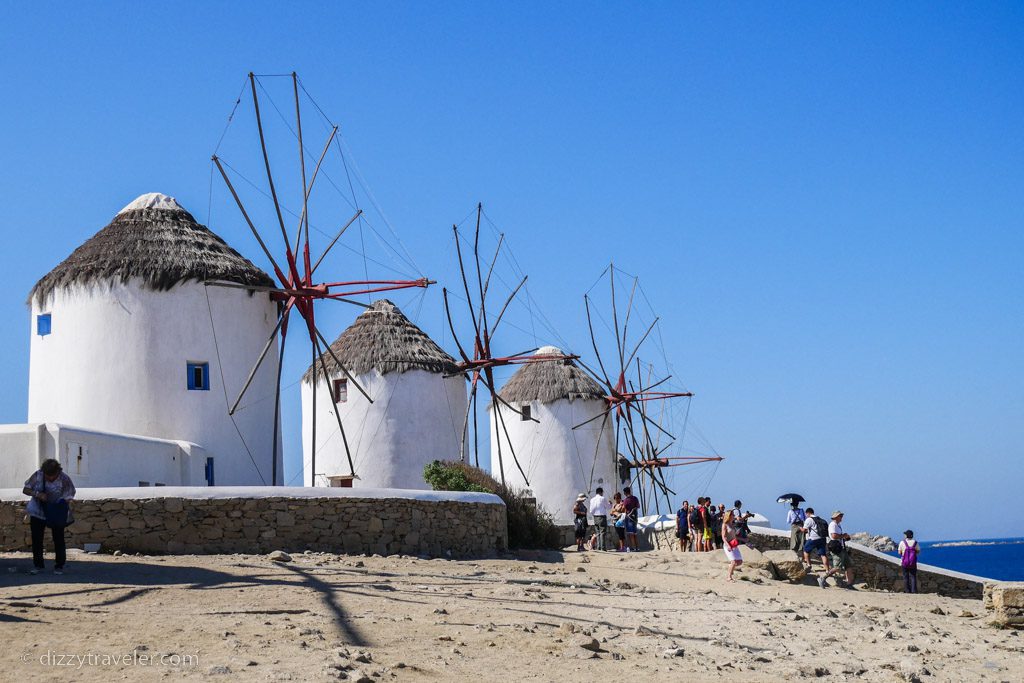 Fira in Santorini
Fira is the capital of Santorini and the island's most beautiful town. This gorgeous town is located along the island's western coast and is easy to access from any point on the island. This part of the island is about 3.72 miles (6 km) from the Santorini (Thira) International Airport (JTR) and 5.6 miles (9 km) from the Athinios Ferry Port. The three bells of Fira right above the cliffs is one of the island's most photographed Greek Catholic churches. Therefore the iconic blue dome Catholic Church with a breathtaking view can be seen all over the internet.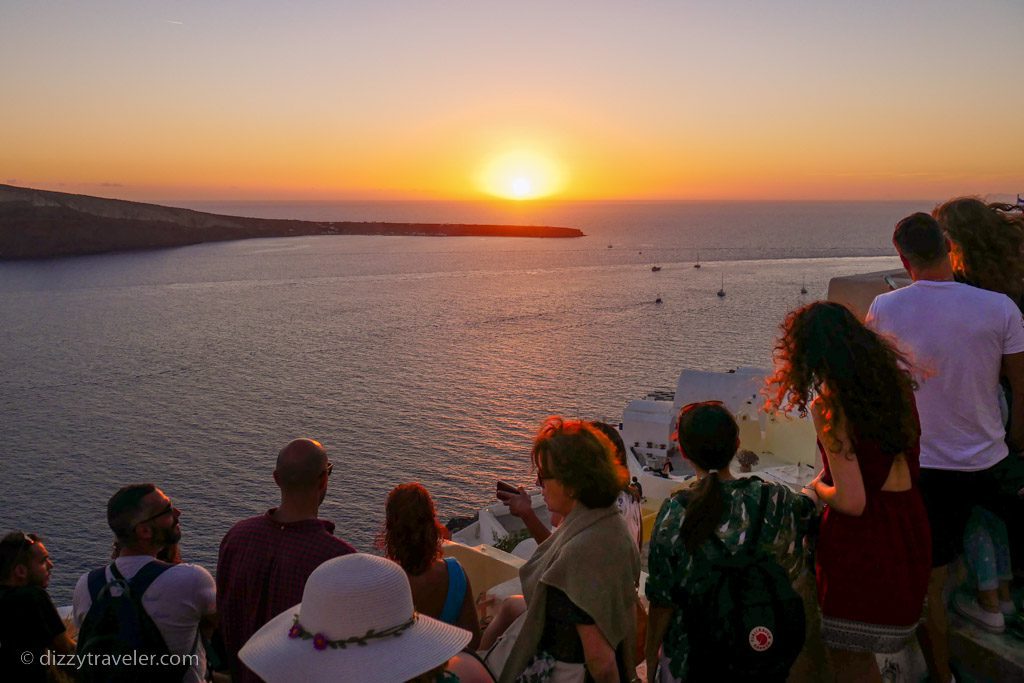 The Beaches in Santorini
The beaches along the Santorini coast are formed mainly of volcanic sand, giving them a darker appearance than any usual sandy beach. Therefore, if you are expecting to relax on a white sandy beach, Santorini is not the right island. Below is a list of beaches you can consider visiting.
Visit Kamari Beach
On the Southeastern part of the island, there are a couple of beaches; Kamari is at the top of the list if you're looking for a touristy location. Many restaurants offer local food and drink, and the whole area has an energetic feel. You will find Perissa Beach a bit south, quieter than Kamari, and famous among backpackers. The black sand is unique, but it gets heated up pretty quickly.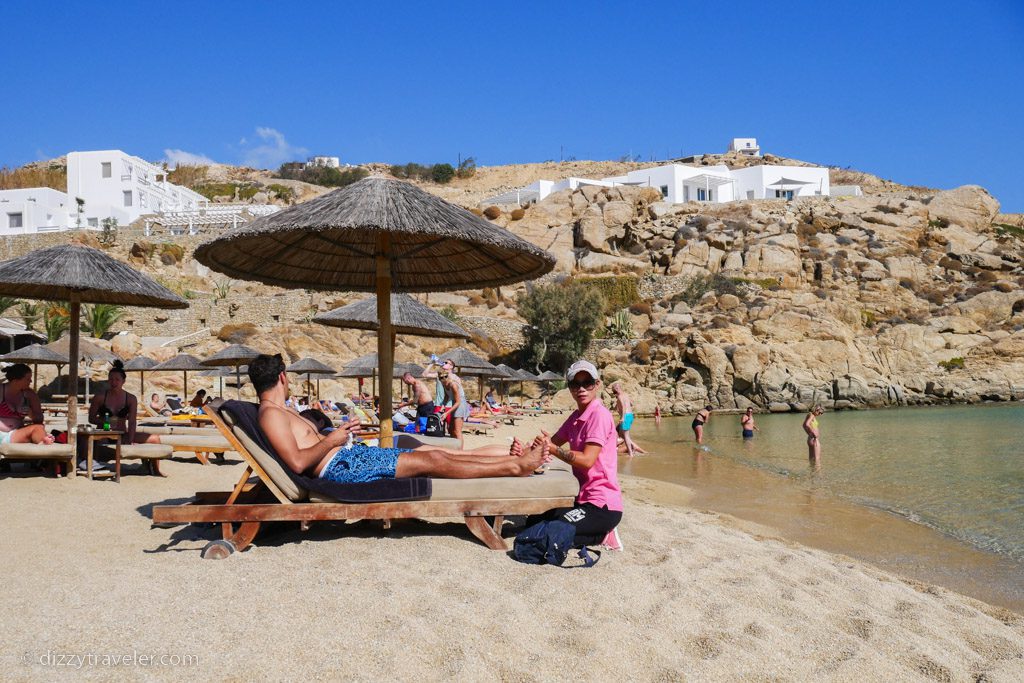 Red Beach
The Red Beach is located in the southern part of Santorini, surrounded by red volcanic rocks and cliffs. This beach is famous for its red-colored sand and snorkeling. The scenery is beautiful but getting down there is somewhat difficult for many. Visitors need to check before making a move descending the rocky pathway.
Monolithos Beach
Monolithos is a kid and family-friendly beach about a mile north of Kamari Beach near the airport. The sandy beach has dark volcanic color. For a fee, you can easily rent umbrellas and deckchairs. There are local restaurants that offer Mediterranean cuisine. You can reach the beach mainly by car, bike, or ATV from Fira, Kamari, or Pyrgos.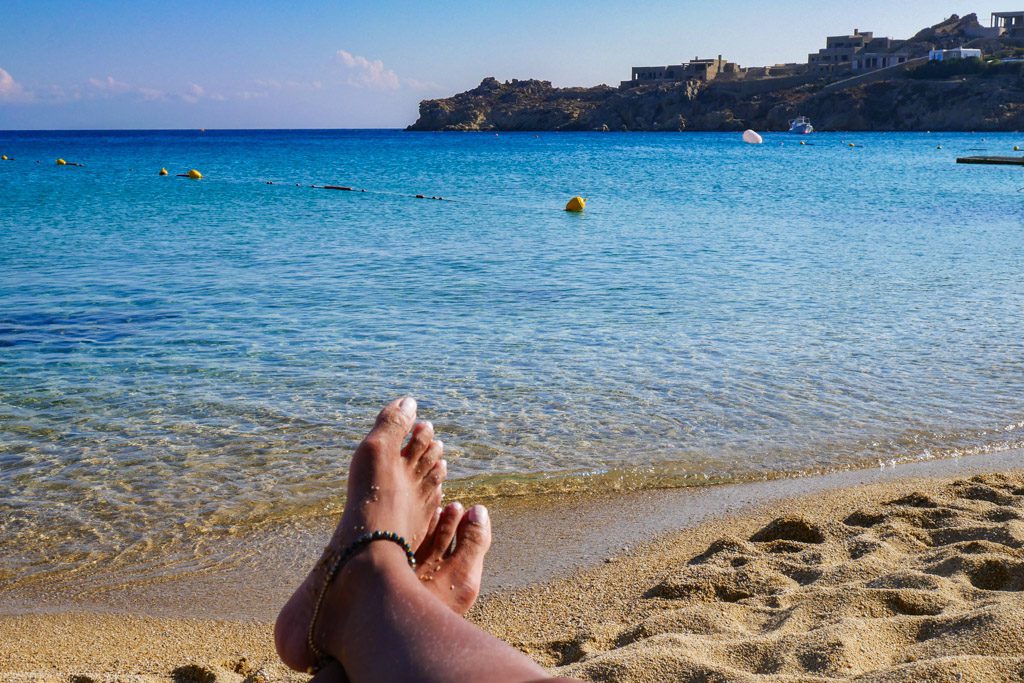 Visit Ancient Akrotiri
Visit Ancient Akrotiri Ancient Akrotiri is the most significant archaeological site in Santorini. Destroyed by a volcanic eruption and buried underneath the ash in 1627 BC, Akrotiri is a bronze age Minoan settlement. Due to the fact it was buried, many frescoes and objects have survived through to this day. Today, you can visit this large complex which is now covered by a purpose built building. It has a walkway all the way around so that you can see the remains of the buildings. You can visit Akrotiri archaeological site during your 2 days in Santorini, by booking a tour, hiring a car for a day, or using local transport.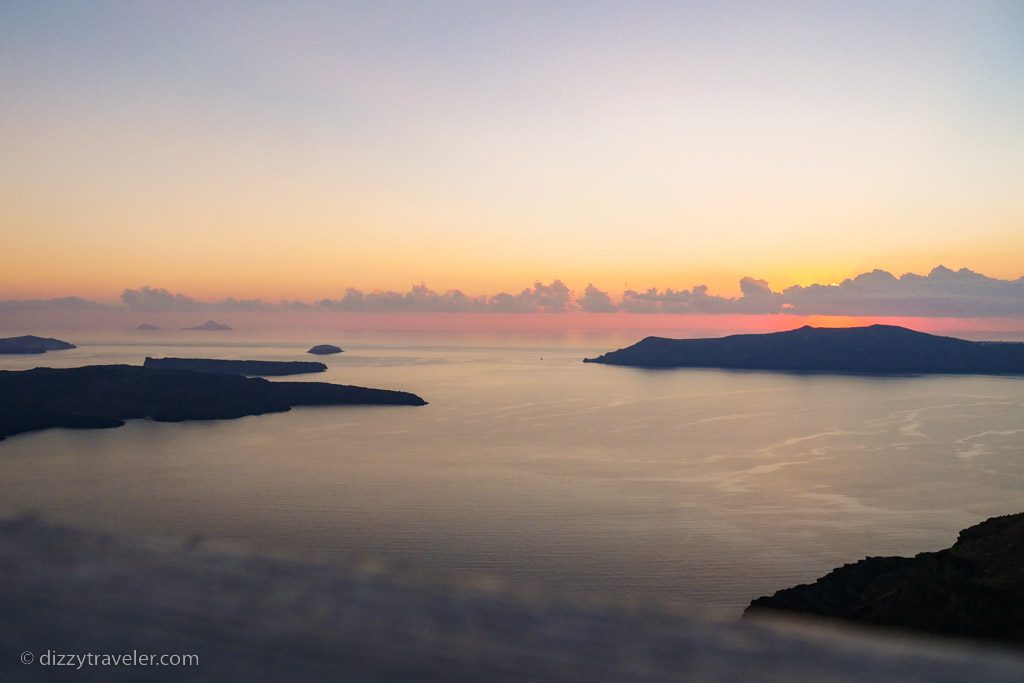 Visit the Santorini Volcano and Hot-springs
Some people say that it is worth it, and other that it is not. Personally, I enjoyed the half day trip to see the volcano and hot-springs, although the volcano was my favourite part. You can also take some good photos of Santorini from the boat as you leave. I'd say that the volcano is a must-visit if you have the time, and there are plenty of tours to choose from at different times of day.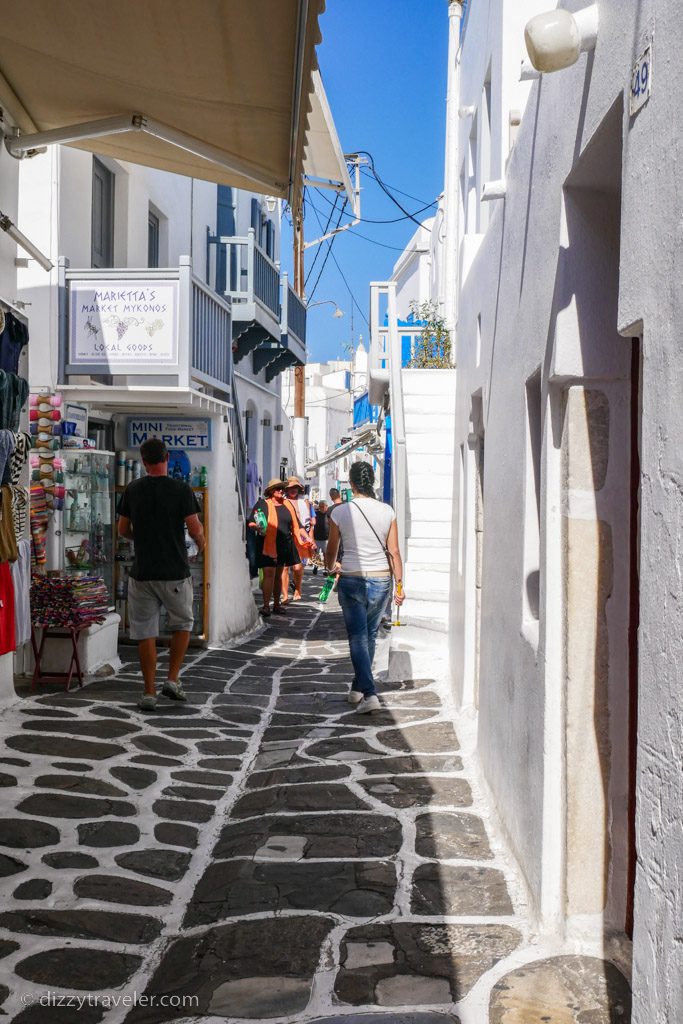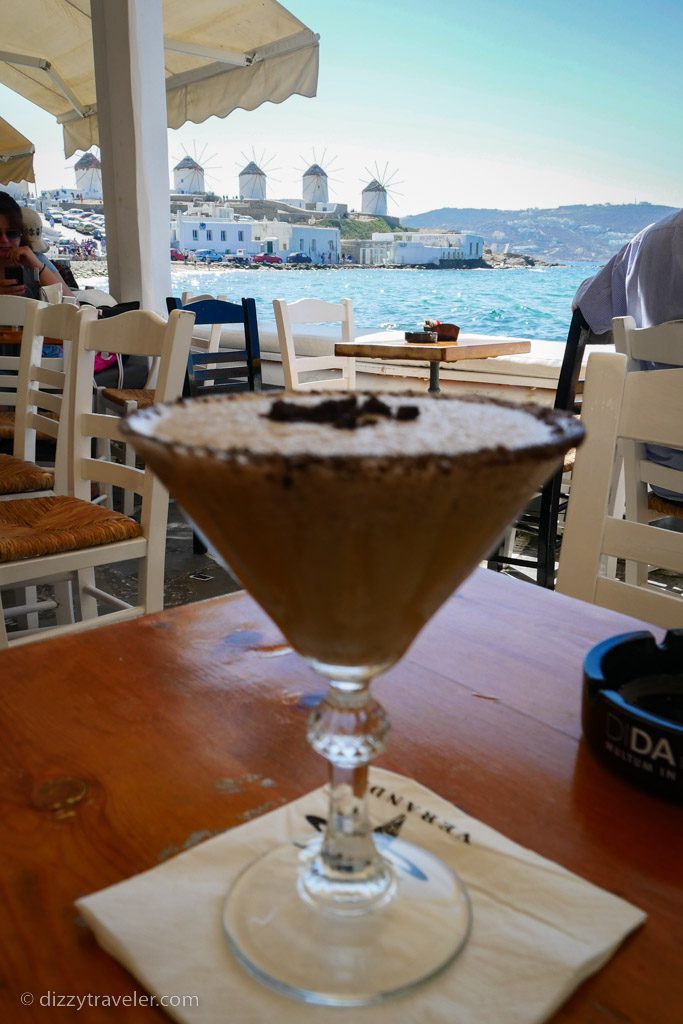 Where to stay in Santorini, Greece
The best places to stay in Santorini are Oia, Imerovigli, Fira, and Firostefani. These towns offer a view of the volcano and caldera from their cliffside locations on the island's western side. Below are the details of the places I stayed.
Located at the foot of the Acropolis, Herodion Hotel offers elegantly decorated air-conditioned rooms. It has a beautiful roof garden with sun loungers and two hot tubs boasting spectacular views over Athens. Most rooms have private balconies, and some have a view of the Acropolis. Offering direct views of the Acropolis, the rooftop PointA restaurant is fitted with a decked terrace, serving Mediterranean cuisine with Greek influences and a variety of cocktails. Hotel Herodion is just a few steps from the new Acropolis Museum and a 15-minute walk from the central Syntagma Square. The Acropolis Metro Station is within 650 feet of the hotel.
This 4-star hotel is a 5-minute walk from Megaro Mousikis Metro Station and two stops from Athens's historical and shopping center. It offers soundproofed rooms with satellite TV. The elegant rooms at the Golden Age are fully air-conditioned and have black-out drapes. They all include an in-room safe. The Golden Age Hotel's two restaurants serve gourmet Mediterranean dishes. The Athens Concert Hall is 1,300 feet away. The hip Kolonaki district is approximately 2,950 feet from the hotel.
My Opinion and Last Word
Have you been to Santorini, Greece? Any cool tips to share?
loved being in Santorini, Greece, and want to go back again. I hope my story has motivated you to visit Greece.
Please leave a comment below! I'd love to hear from you to improve my knowledge. 
Was this travel guide helpful for you?
If you'd like to help me continue making free guides, here is one way you can help:
Share This Guide 

– If you have a friend that would benefit from this guide, share it with them. Or post this guide on Facebook, Twitter, or Instagram.
Your Support would definitely help me make more free guides like this. Thank you in advance!
Affiliate Link – This post in Dizzy Traveler contains affiliate links, which means I receive a referral commission if you purchase after clicking at no additional cost to you. These funds go to maintain the site. Thank you for your support.
Book your Sightseeing Trip
There are a lot of beautiful places to visit and do some exciting sightseeing activities to bring unforgettable memories back home. Please click on our below affiliate link to see your options.