During my trip to Tallinn the capital of Estonia, I could not resist doing a day trip to beautiful Helsinki on a weekend to take advantage of the exciting ferry crossing and explore a bit of Helsinki. All possible in a day as the 76 km ferry ride takes only 2 hours and there are plenty of ferries servicing between these two capitals every two hours interval.
Leaving Tallinn early morning by 7:30 am Tallink Silja Ferry.
For 10:30 departure they close the boarding gate at 10:10 sharp (strictly enforced), otherwise you risk of missing your ferry.
There is a range of ferry operators making the crossing from Tallinn to Helsinki every day, I took the Tallink Silja Ferry scheduled to depart at 7:30 am. Even though I was staying in Tallinn Seaport Hotel right across the ferry termini but still I missed the 7:30 ferry by few minutes, as they close the boarding gate 20 minutes before departure. Did not pay attention to the display board, s0 don't make the same mistake just wondering around the terminal like I did.
Early morning view of Tallinn from the observation deck
Toompea hill and fortress wall, tower of Russian Orthodox Alexander Nevsky Cathedral all look so beautiful in a clear and Sunny morning.
Booking a cabin may be a good idea especially if you are taking the 7.30 ferry and you want to sleep. I did not book a cabin, instead, I dropped my luggage at the storage facility and spend my time in the observation lounge and restaurants.
The observation deck at the back of the ship is usually pretty crowded as it got the shade and some tourists need to stay away from the Sun, whereas the upper deck is almost completely open and empty. Sometimes in the sea at the speed of 40 km per hour, it gets quite windy and cool.
Approaching Ferry Terminal, Helsinki – Finland
After 2 hours of the exciting cruise, our ferry slowly approaching Helsinki terminal.
Return Trip from Helsinki to Tallinn
Later in the day, I took the 4:30 pm ferry on my returns from Helsinki and arrived in Tallinn at 6:30 pm that left me with plenty of time to experience Tallinn nightlife. Prices start from 22 euros depending on what type of ferry your talking but it could add up if you purchase additional services like business or comfort class seat.
Onboard Food and Drink – Tallink Silja Ferry
Tallink Silja Ferry was quite large, and there was no shortage of places to eat onboard. There was á la carte restaurants as well as a huge buffet restaurant located on deck 8. If you are traveling in the morning it's a good idea to check out delicious Scandinavian hot breakfast buffet unless you already loaded up with complimentary breakfast from your hotel in Tallinn. On your end of the day return trip, I would highly recommend trying their incredible buffet dinner – a perfect way to enjoy the food and drinks while admiring the beautiful scenery.
In Finland, they have strict regulation on alcohol and it's expensive too. So, while the ferry is in international water between Finland and Estonia, passengers allowed to buy duty-free alcohol and usually, it's a popular event of loading up booze especially among the Finns.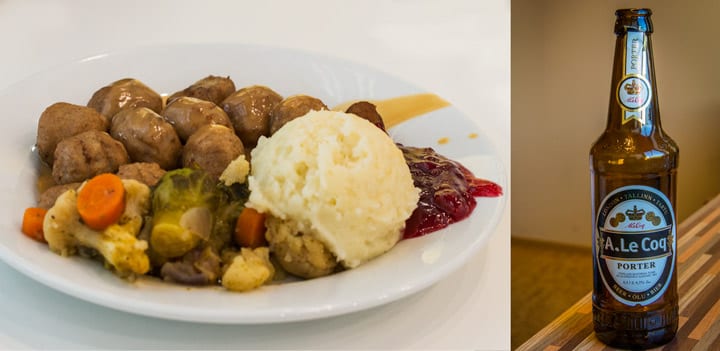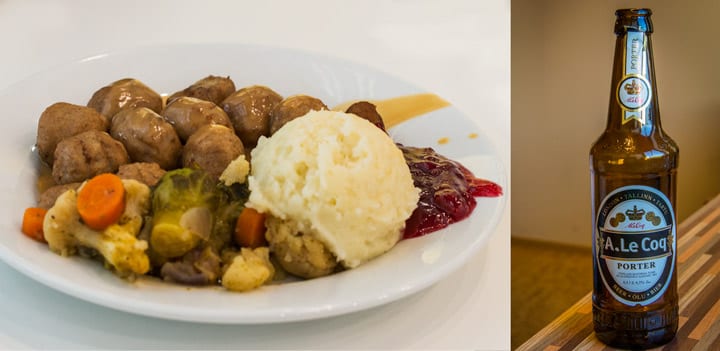 My Opinion and Tips
Have you taken the ferry from Tallinn to Helsinki? Any additional tips to share?
Please leave a comment below! I'd love to hear from you to improve my knowledge.
Was this travel guide helpful for you?
If you'd like to help me continue making free guides, here is one way you can help:
Share This Guide – If you have a friend that would benefit from this guide, share it with them. Or post this guide on Facebook, Twitter or Google+
Your help would definitely help me making more free guides like this. Thank you in advance!
My Pictures That Will Tell My Travel Stories, comment if you like: