Nepal a landlocked country lies between India and Tibet well known for its Himalayan mountains; in fact, eight of the fourteen highest peaks of the world are in Nepal, including Mt. Everest. As a result, it has become the most popular destination for trekking, hiking, mountaineering, rafting, and many other adventurous activities. I am sure this fascinating mountainous country will make your travel absolutely memorable, and the peaceful, friendly people will definitely surprise you.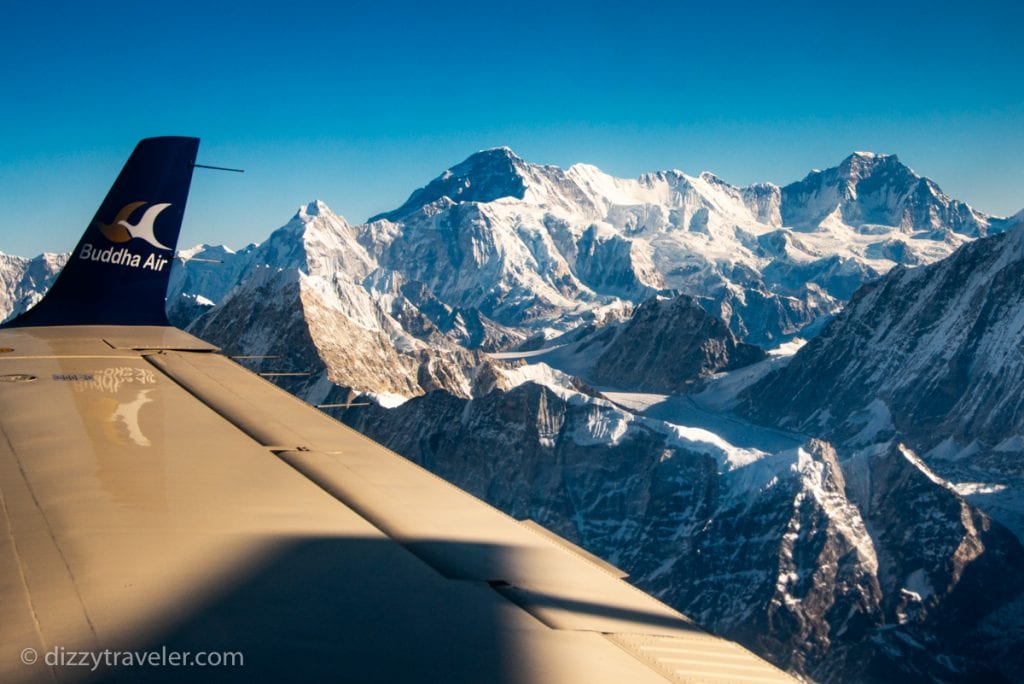 Things to do and see in Nepal
The natural beauty of Nepal is stunning, beginning from the extremely rough mountains on the northern front and the green valleys and meadows on the southern side. Other than endless natural attractions, the country is also famous for its array of adventurous activities, beautiful temples, monasteries, and ancient monuments.
Among the many breathtaking areas in Nepal, I would definitely worth visiting these recommended places Kathmandu, Nagarkot, Pokhara, Chitwan, Kalinchowk of Dolakha, Bandipur, Poon Hills, Mustang, Mardi Himal, Kakani, and Ilam located all the way towards the eastern frontier. My seven days trip didn't allow me to visit all of them, but I was absolutely happy about what I have seen during that short trip. Here are my activities in detail.
Map of 10 Most Visited Places In Nepal
Even though I did not visit a few of the below mentioned places on the map during this trip, but I would definitely recommend them for consideration if time permits.
My 7 Days Itinerary in a Nutshell
Nepalese food and drinks worth trying
Nepalese food is typically a bend of Indian, Tibetan, and Chinese ingredients. Dal Bhat is a popular item throughout Nepal, available for vegetarians and non-vegetarian. This dish will keep you full for a while a combination of lentil soup, rice, vegetables.
Nepalese momo (Tibetan style dumplings) is one of the most popular foods in Nepal. It is usually fried or steamed dumplings filled with steamed vegetables or meat, served with local dippings sometimes spicy.
I also loved Newari food, tried a variety of Newari indigenous dishes and found them delicious. Donut like crunchy sweet-flavored puffy Sel Roti is made of rice flower usually popular for breakfast or snack. There are a few local beers I liked, including Gorkha, Everest, and Namaste.
Where Did I Stay In Nepal
There are plenty of hotels to choose from in Thamel, but among all, I have decided to stay here. This hotel is conveniently located close to many attractions and surrounded by various restaurants and shopping.
The rate is relatively cheaper compared to other hotels and fits my budget. The facility was nice and clean, with comfortable beds and most of all we loved the food in their restaurants. Hotels staffs were friendly and helpful. They went out of their way to cook a few of our favorite dishes for us even those items were not on their menu. We stayed at this hotel on two separate occasions and definitely recommend this hotel.
The location of this hotel could not be better right by the beautiful Phewa Lake, and the rowing boat pier is across the street. Walking distance to many attractions in town.
Hotel rooms are spacious and clean with a beautiful view of the snow-covered Annapurna mountain range. Breakfast at the hotel was delicious. The complimentary airport pick-up and drop-off was an added service we appreciate. I would stay there again.
There are guided tours available in Nepal, they usually combine sightseeing, lunch and a few sightseeing stops on the way. Get Your Guide is the one I recommend.
My Opinion and Last Word
Have you been to Nepal? Any cool tips to share?
I loved being in Nepal and want to go back again. Hope my story have motivated you to plan your visit. 
Please leave a comment below! I'd love to hear from you to improve my knowledge. 
Was this travel guide helpful for you?
If you'd like to help me continue making free guides, here is one way you can help:
Share This Guide – If you have a friend that would benefit from this guide, share it with them. Or post this guide on Facebook, Twitter or Instagram.
Your Support would definitely help me making more free guides like this. Thank you in advance!
Affiliate Link – This post in Dizzy Traveler contains affiliate links, which means I receive a referral commission if you purchase after clicking at no additional cost to you. These funds go to maintain the site. Thank you for your support.
Here are few affiliates link that may help planning a perfect trip while staying within budget