If you love breathtaking views, colorful wildflowers and all other beautiful things that nature has to offer then Ayers Rock (Uluru) should be on the top of your Australian Outback Trip.
Kata Tjuta and Ayers Rock (Uluru) are listed as UNESCO World Heritage sites a natural and cultural and Anangu aboriginal heritage.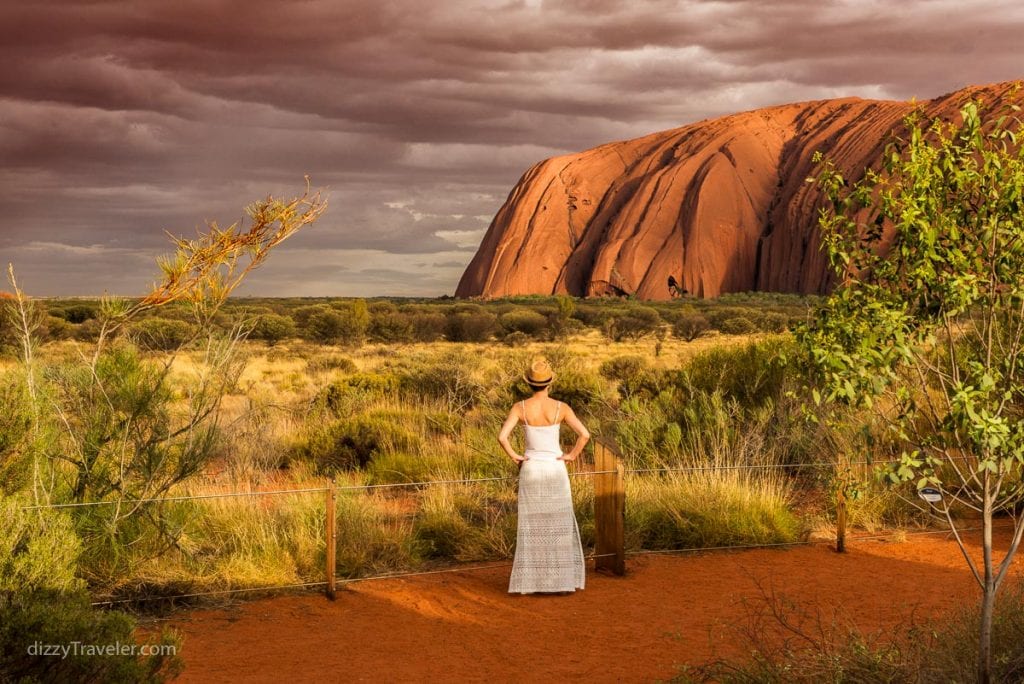 Best Things To Do in Skopje
During my northern territory road trip, I have explored Uluru-Kata Tjuta National park, Watarrka National Park and few other attractions in the vicinity. I am sharing a few my experience with here.
Early Morning Uluru Base Walk
This is one of the most popular early morning hiking events in Uluru that you should not miss if your health permits. During the 6.5 miles (10.5 km) hike around the base of Uluru, you will be able to explore caves, huge marks on the rock, watering holes resulted over the years, and much more.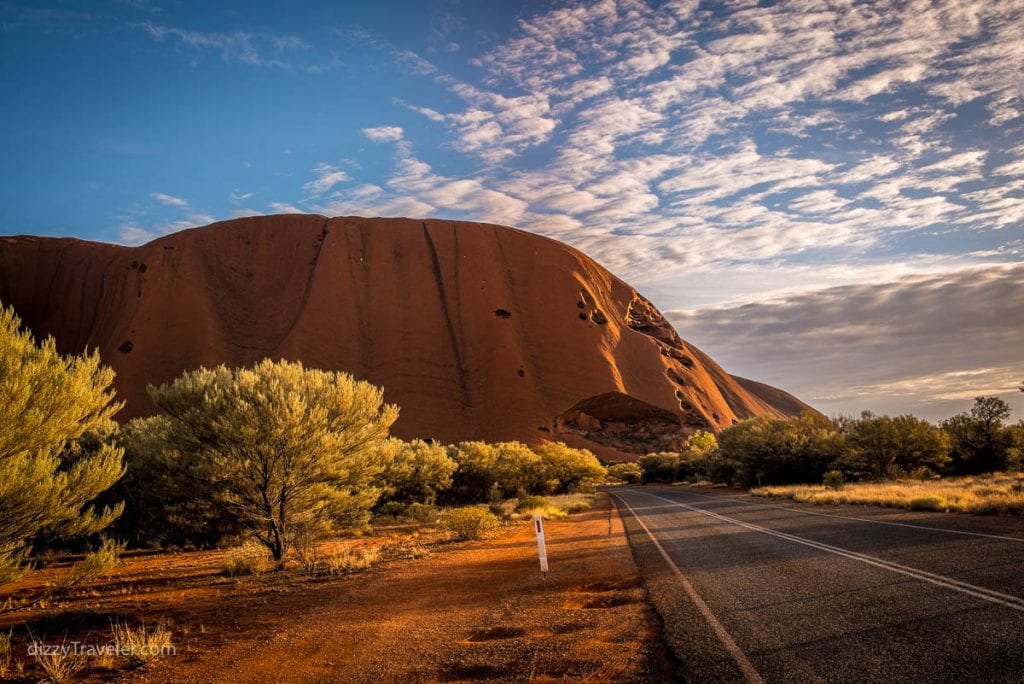 Visit Kata Tjuta
Kata Tjuta (aka The Olgas) is another interesting red rocks formation about 35 miles from Uluru that worth visiting. The drive alone is fantastic with a few viewing points on the way most popular for watching the sunrise over Kata Tjuta.
It is also well known for its hiking trails most popular one is the Valley of Winds. In addition to 4.5 miles (7.5 km) hiking loop, there are a few lookouts you may consider such as Karu Lookout (1.5 miles/2.2 km) and Karingana Lookout (3.4 miles/5.4 km)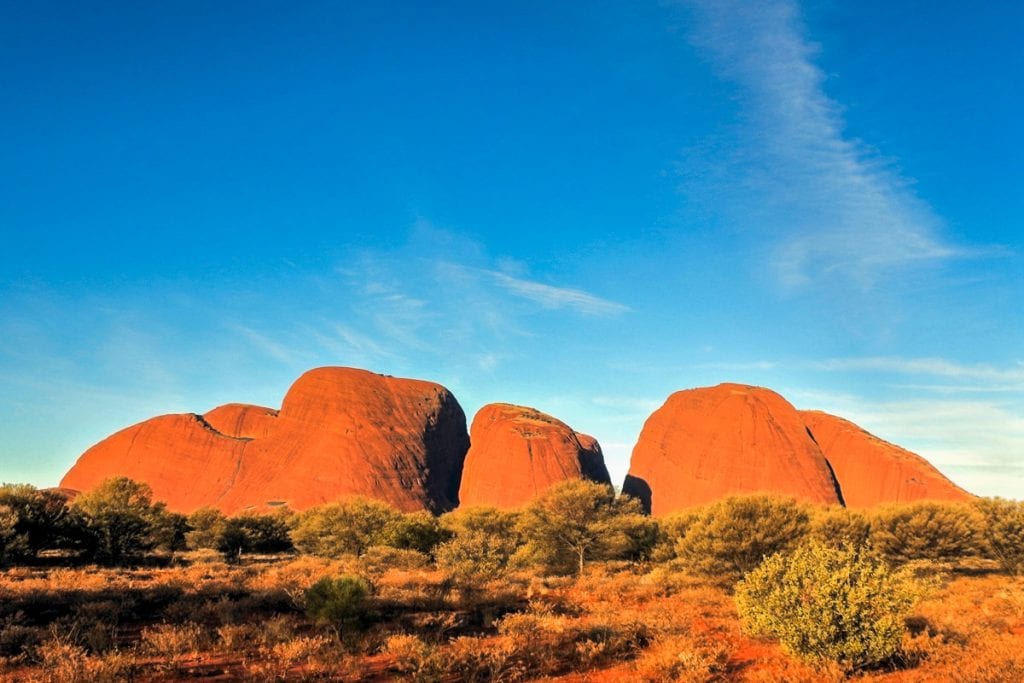 Holy Sunset at Ayers Rock (Uluru)
Uluru is awesome to observe during the day, but it's most spectacular at sunset. There are several key viewing points to see the sunset. Car Sunset Area is the best of all since the sun will be behind your back, therefore, illuminating Uluru in golden colors as the sun descends. During sunrise, you will have a different experience from here as the sun rises behind the Uluru creating a silhouette scene.
Talinguru Nyakunytjaku is another popular location, since its on there side of the Car Sunset Area so you will experience the opposite view from here. Sun will be behind you lighting up the huge rock with the morning sunlight and Silhouette at the sunset.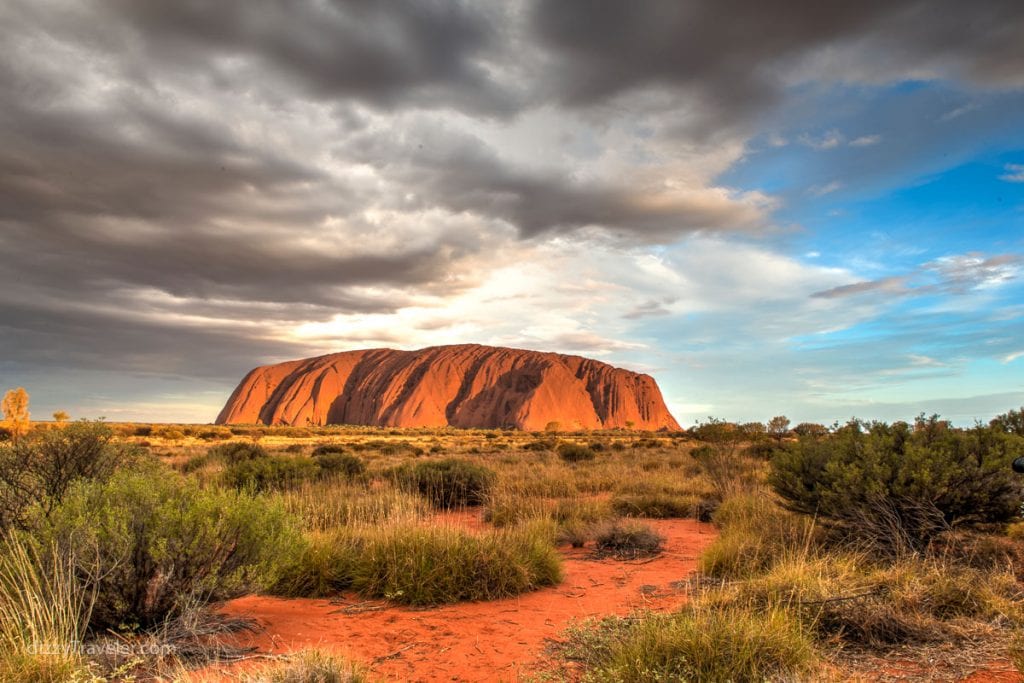 Check out Camel Safari
I did not have much time for a camel safari tour however, it looked like a great experience. I saw many from my hotel were picked up for this trip. You can arrange a guided camel safari through the outback from your hotel travel desk.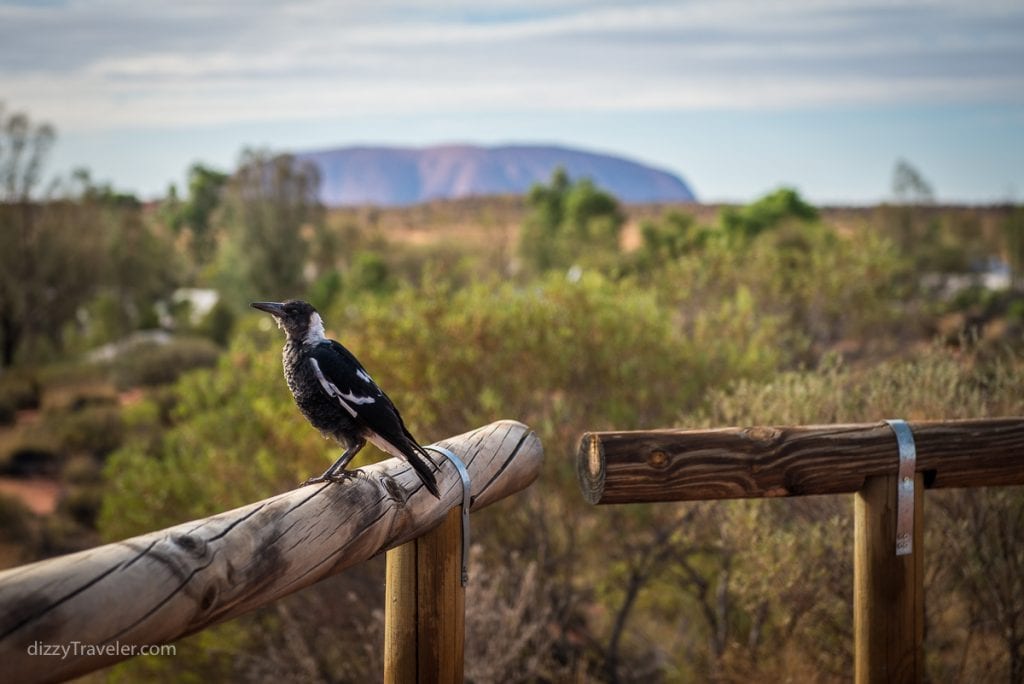 See Uluru and Kata Tjuta From The Air
If you can afford then there are helicopter tours available for a different experience of the red rocks from the sky.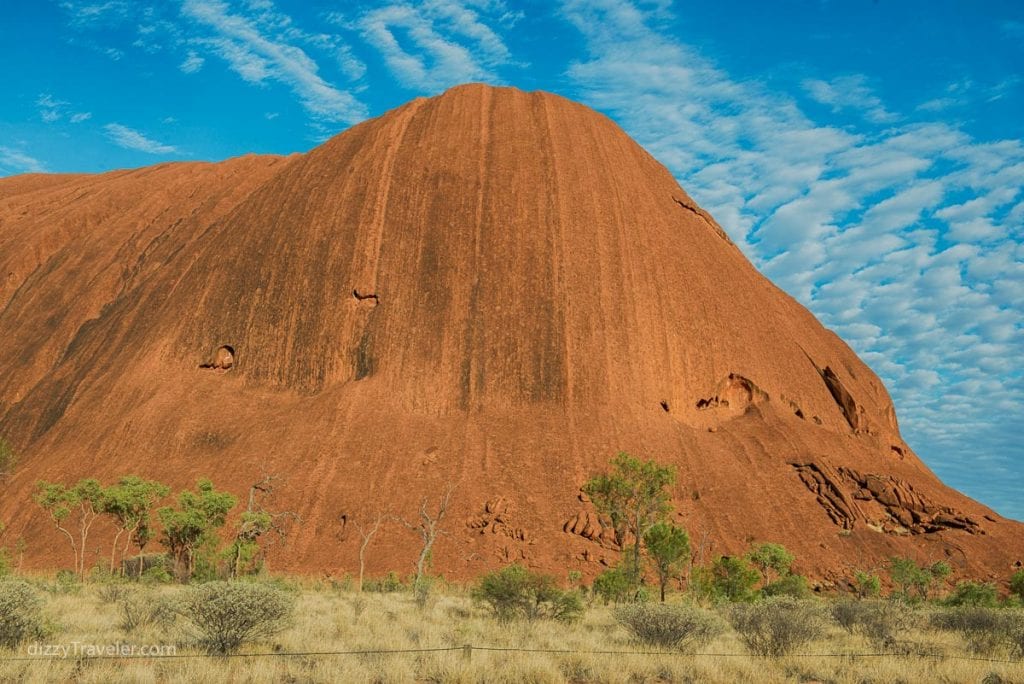 A trip to Watarrka National Park is a great way to explore outback Australia famous for King's Canyon. From my hotel in Yulara, it was 3.5 hours of smooth drive to the park about 170 miles (272 km). A Scenic King's Canyon Rim Walk along the 1000 feet towering high red rock cliffs will make you feel like the top of the world. Fun activities include hiking, 4×4 tracks, camping, camel tours and more.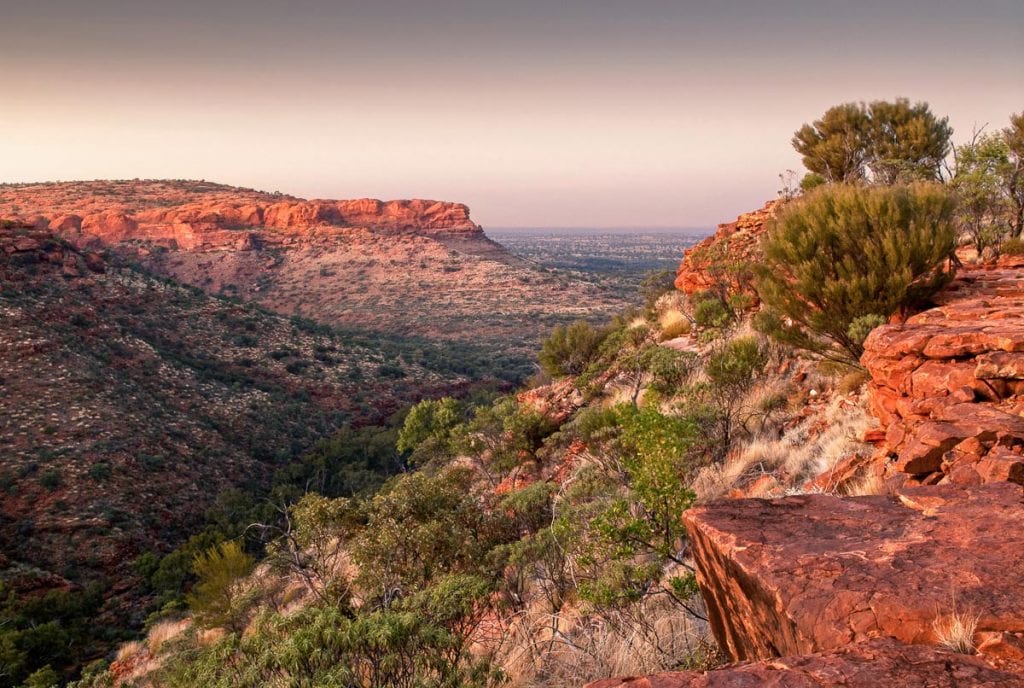 Where Did I Stay in Ayers Rock
Ayers Rock Resort is located in Yulara and the only place in town. They have different types of accommodation from luxury resorts to shared rooms. I stayed in Outback Pioneer Hotel & Lodge. It's good to know that accommodation is really expensive in Ayers Rock for what you get. The lodge has a restaurant and a huge kitchen where you can cook your own food. The pool and the view of Uluru from the lodge were the best.
My Opinion and Last Word
Have you been to Uluru, Australia? Any cool tips to share?
I loved being to this Fairy tail country and want to go back again. Hope my story have motivated you to visit. 
Please leave a comment below! I'd love to hear from you to improve my knowledge. 
Was this travel guide helpful for you?
If you'd like to help me continue making free guides, here is one way you can help:
Share This Guide – If you have a friend that would benefit from this guide, share it with them. Or post this guide on Facebook, Twitter or Google+
Your Support would definitely help me making more free guides like this. Thank you in advance!
Affiliate Link – This post in Dizzy Traveler contains affiliate links, which means I receive a referral commission if you purchase after clicking at no additional cost to you. These funds go to maintain the site. Thank you for your support.
Here are few affiliates link that may help planning a perfect trip while staying within budget