Back in December day before Christmas, heading towards Boracay, Philippines, from Marrakech, I had the opportunity to layover in Doha for a day, thanks to Qatar Airways. A day is all I needed to experience Doha, the capital of the world's wealthiest country. The airport is well connected with public transportation and is only 7 miles away from the city center; therefore, even you are there for a shorter layover, it worth and doable to have a middle eastern experience in Doha.
If you like to see key landmarks and experience more of Doha, I would recommend the following.
The Pearl-Qatar – for the most elegant quality shops and restaurants;
Katara Cultural Village – a center devoted to honoring arts and heritage;
Souq Waqif – for unique spices, traditional jewelry, and local handicrafts;
The Museum of Islamic Art – for its lovely architecture, city skyline and beautiful seaside promenade.
Map of Places to Explore in Doha
Helpful Information
Things To Do In Doha
Visit The Pearl Qatar
It is one of the earliest man-made artificial islands in the middle east, covering 5.5 sq miles of area. The famous Pearl Qatar is the most popular attraction in Doha for Mediterranean style architectural beauty, luxury shopping, great hotels, cafes, restaurants, fascinating nightlife, vibrant private beaches, and beachfront activities. Definitely, a must-visit site in the city.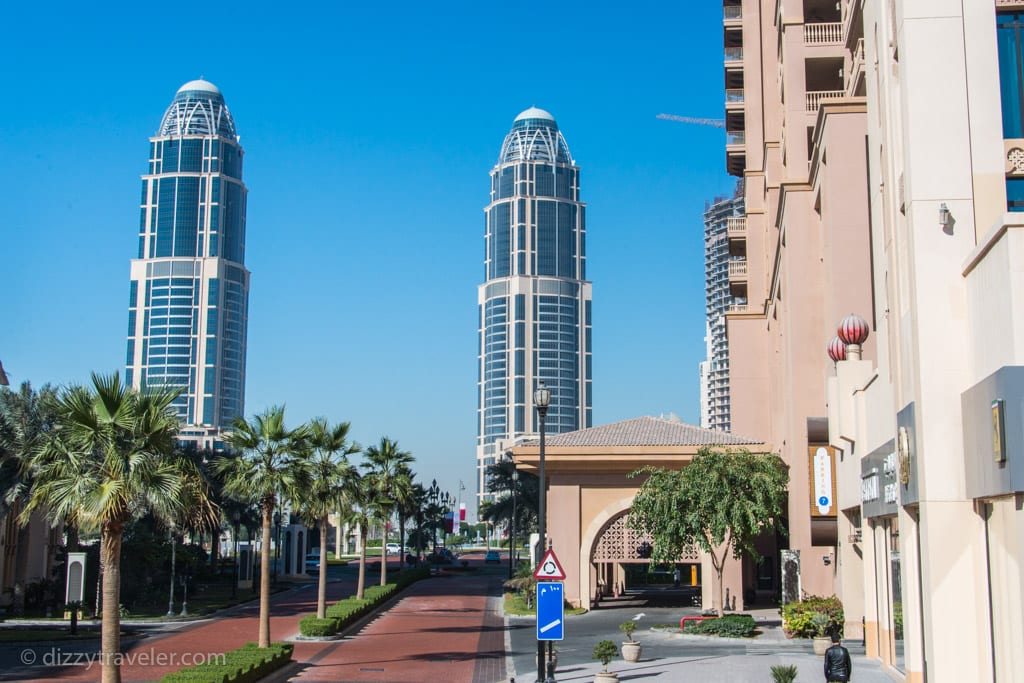 Explore The Katara Cultural Village
The Katara Cultural Village is situated on reclaimed land between Pearl Qatar's east and west bay that can be covered during the Pearl Qatar visit. It is an exciting place to visit, surrounded by cobble-stoned alleys, ancient souq, and most interestingly, the venues for many cultural activities such as art galleries, theater, museums, and medieval architecture.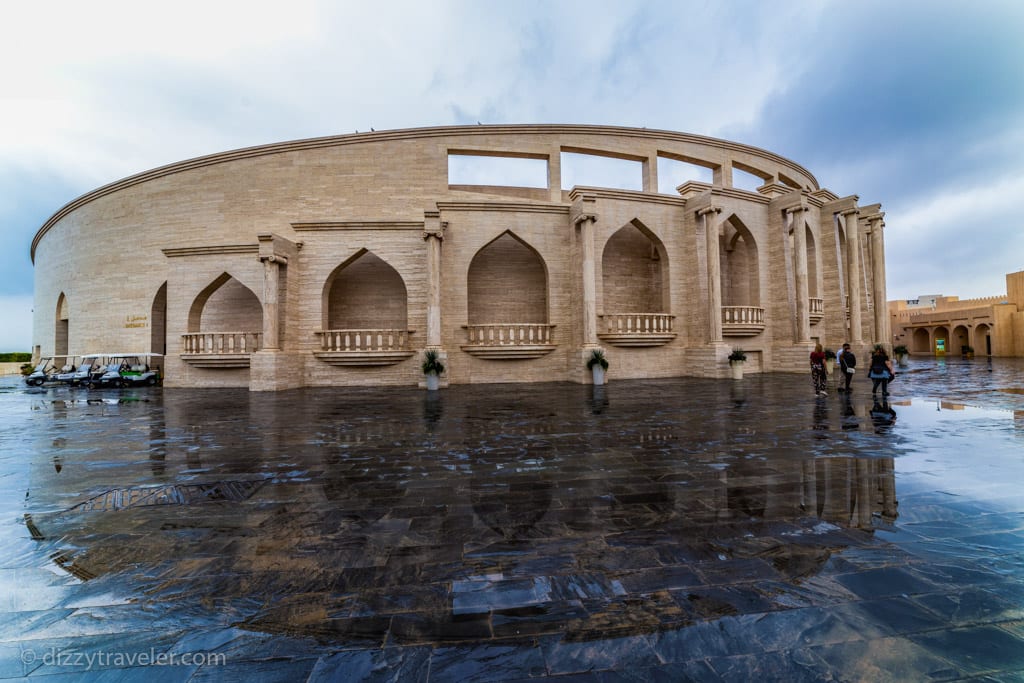 Visit Souq Waqif
Not far from Corniche Promenade or Dhow Harbor, the Souq Waqif you see today is built on the ancient site of once Doha's old trading market. This is considered the heart of Doha, so a must-visit place that you should not miss to check out. A great place for dining, people watching, and shopping. Famous for traditional garments, spices, souvenirs, handicrafts, in fact, you will find everything you possibly need.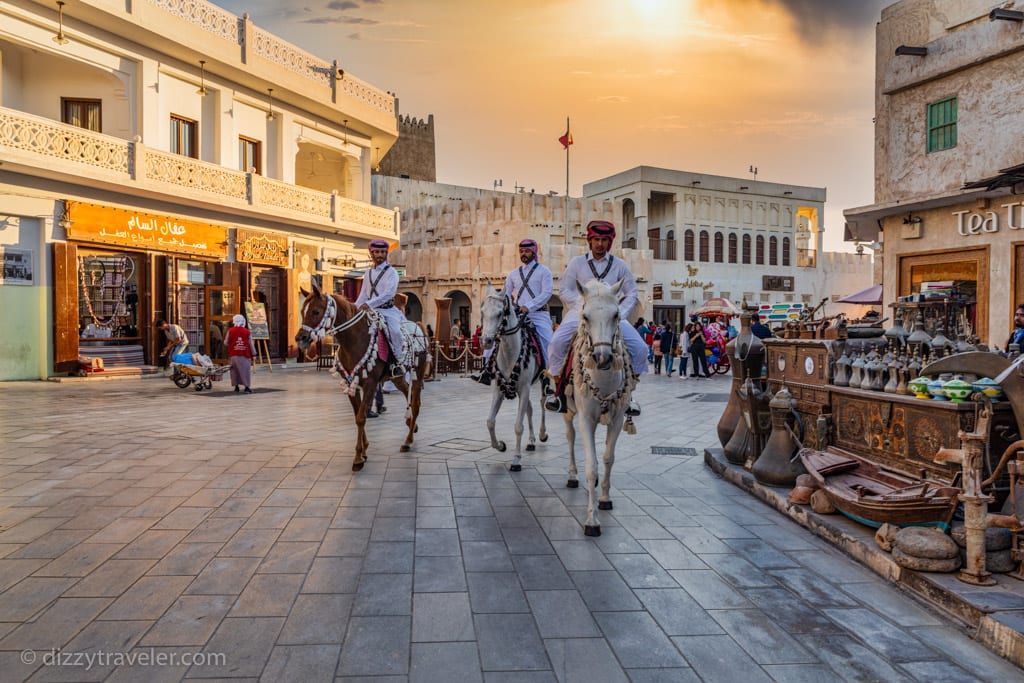 While Exploring Souq Waqif Swing by Falcon Souq
The falcon souq is right around the corner of Souq Waqif, where tourists can watch these rare birds, take pictures and even hold them for an authentic Qatari cultural experience. Falcons are very important in Qatar history and social life, often used for hunting. This place is one of the famous places in Doha among locals and visitors alike.
Clock Tower
The old clock tower is located next to the Grand Mosque with a beautiful view of the Corniche and Doha harbor.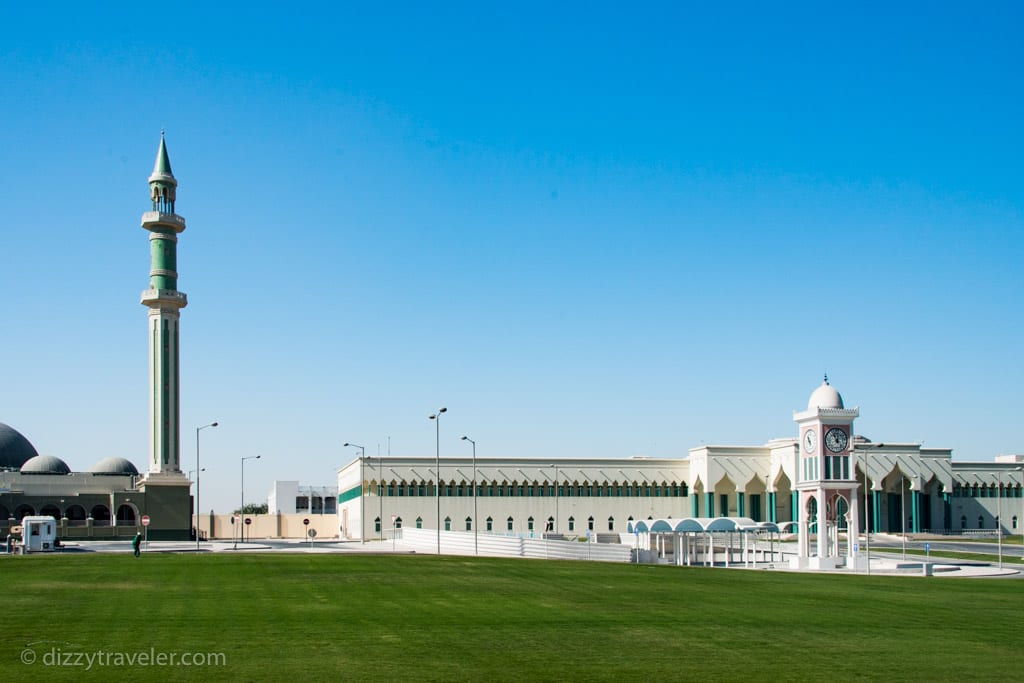 Visit The Aspire Tower
The Aspire Tower or Torch Doha is a great place to visit, if you want to have a birds eye view of Doha. A 300 meters high luxury hotel with a 360 degrees view from the Sky Lounge restaurant on the 51st floor. Or from the 360 restaurants from the 47th floor is something worth a try.
Check Out The Museum of Islamic Art
The Museum of Islamic Art is located on the beautiful Corniche Promode. It is one of the most visited and photographed museums in Doha, hosting a massive collection of Muslim world art.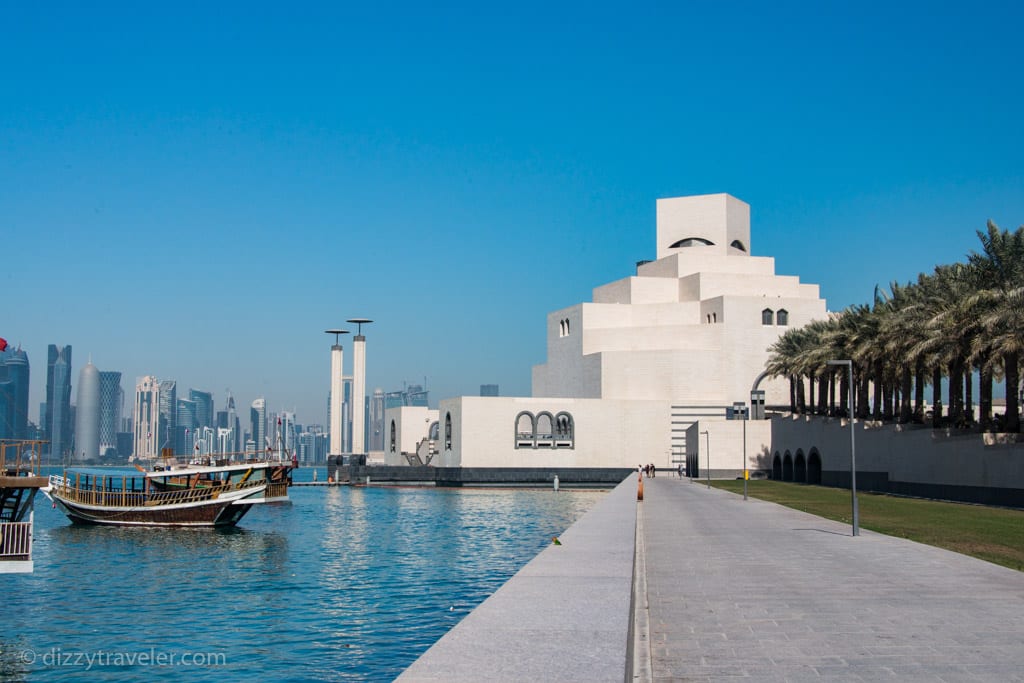 Explore The National Muesum of Qatar
This impressive-looking museum presents the nation's rich heritage and culture and demonstrates their vast relations with other neighboring countries and worldwide. Visitors can enjoy the stunning gallery spaces, shows about Qatar and its people, and spend time at restaurants and cafes.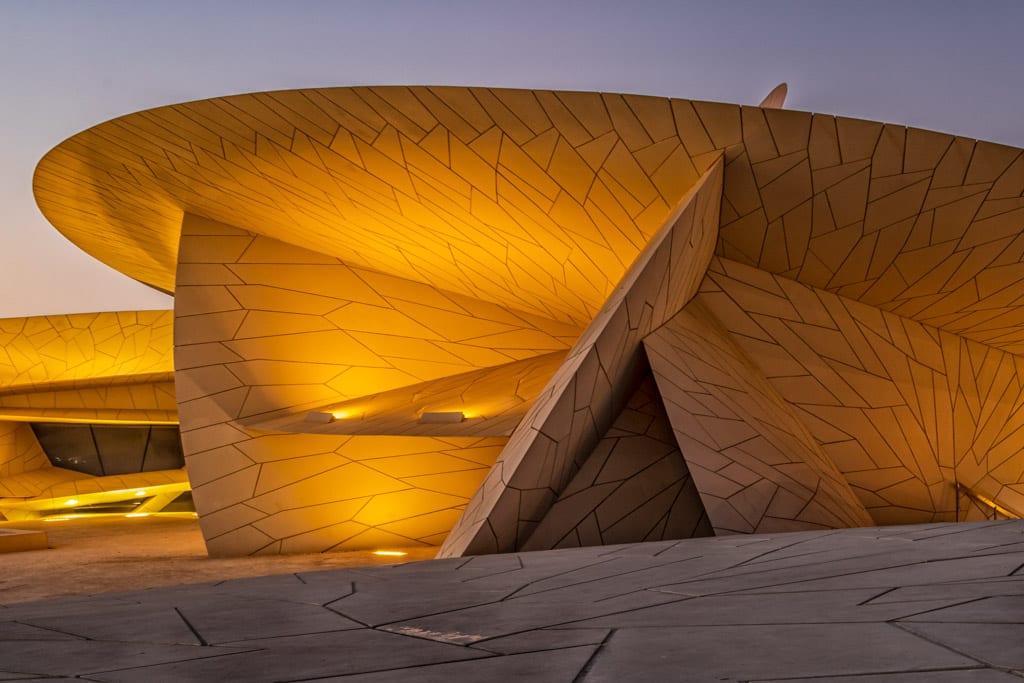 Visit The State Grand Mosque in Doha
The State Grand Mosque Qatar is one of Qatar's largest mosques, which is named after the great Muslim theologian, reformer, and pioneer of the 18th century, "imam Muhammad Ibn Abdul Wahhab." The mosque is located in the Juubilat district just south of the Corniche overlooking Doha's West Bay. A great place to visit.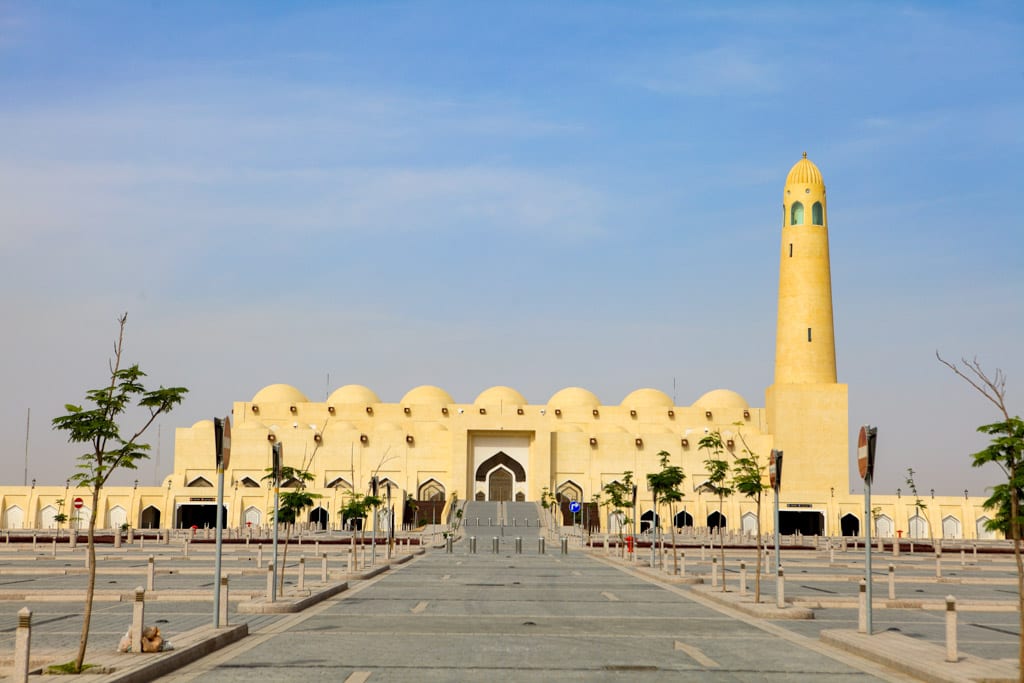 Walk Along The Doha Corniche
A walk by the seaside at Corniche is the best thing to do while in Doha, especially early in the morning or evening. Most importantly, the skyline, the blue water, the traditional wooden boats, and the beautiful seaside public walkway make the scene breathtaking.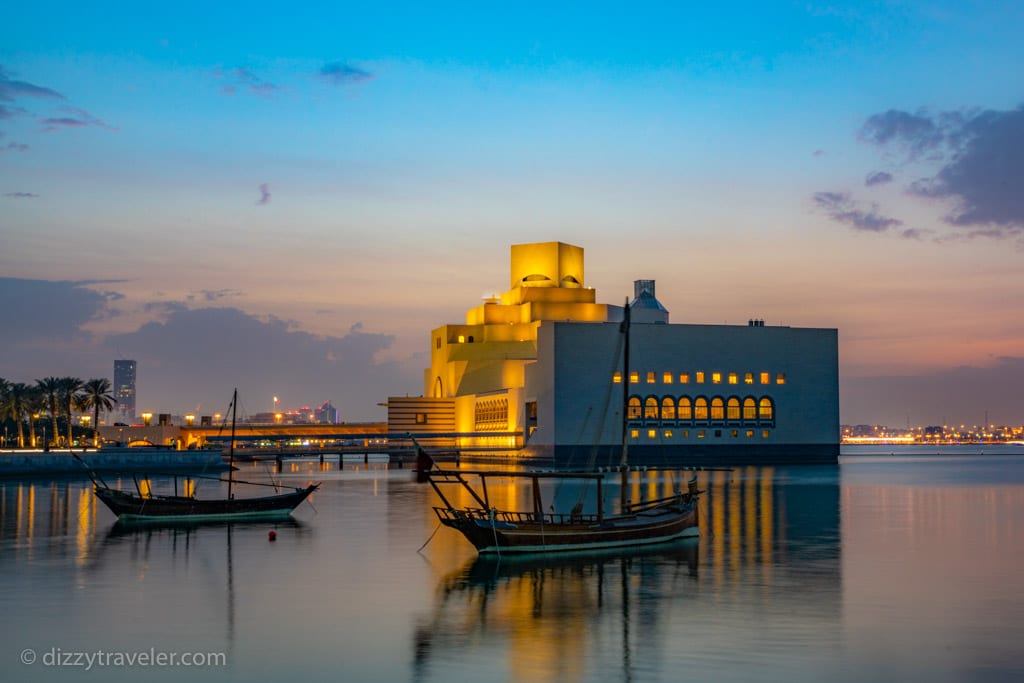 Visit West Mound-Skyline Viewpoint for Pictures
West Mound-Skyline is another viewpoint for the Doha skyline's gorgeous panorama; it is just a few minutes of breathtaking coastal walk from the corniche through the MIA Park. It is definitely worth taking this trip. This is one of the best places in Doha for night photography or during sunset.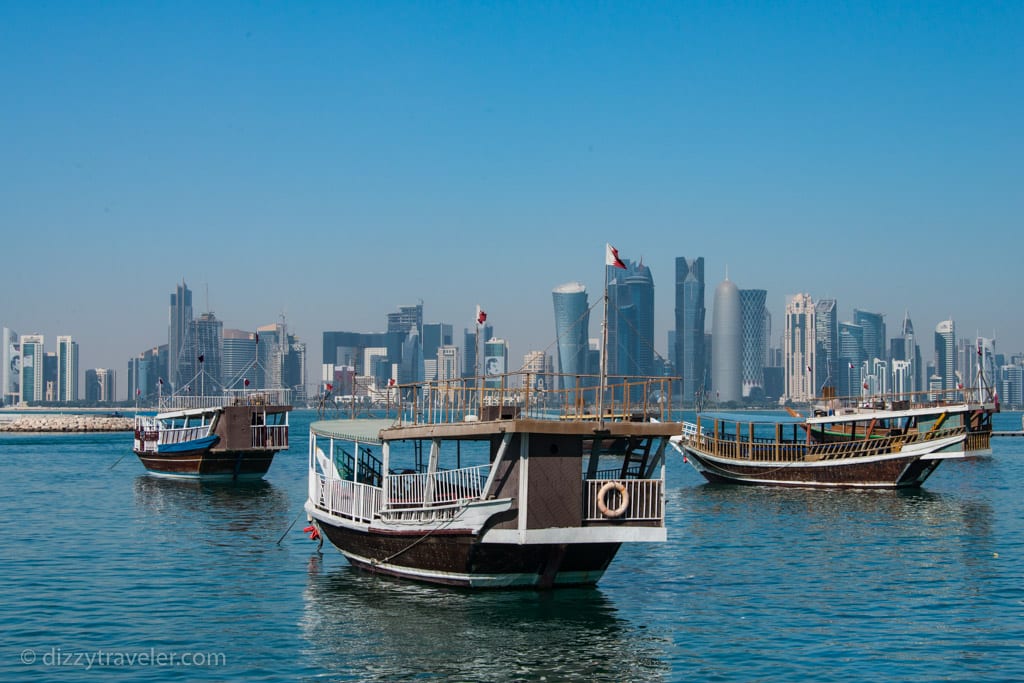 Go On A Desert Safari
A charming ride to the desert and witness the lovely desert scenery is something you can't afford to miss if you are traveling in the winter season. Nothing can beat the experience of taking a thrilling quad bike ride over numerous dunes or Sliding down the dunes during the sandboarding adventure, or even an exciting camel ride. However for more information on venturing into the center of the desert outside Doha for a day of safari adventure. Check it out here.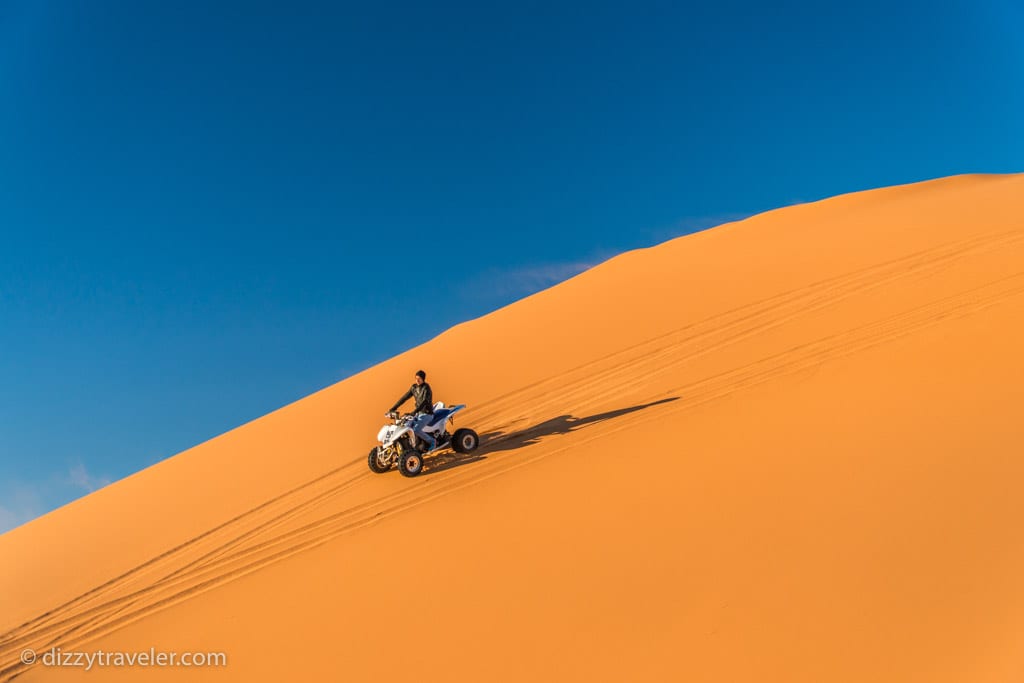 ---
---
Where to stay in Doha, Qatar
Souq Waqif Boutique Hotel nestled in the heart of the historic Souq Waqif and just 15 minutes from Doha International Airport, Souq Waqif Boutique Hotels is a collection of 9 historic buildings featuring intricate architecture to ensure the finest in Qatari hospitality for your stay in Doha. The hotel is a 10 minutes' walk from the Museum of Islamic Art and 5 minutes away from the Corniche.
Horizon Manor Hotel, Corniche, Doha is located right across the street from the iconic Museum of Islamic Arts, in the heart of the city, offering an unrivaled view of the Arabian Gulf on corniche road and the vibrant skyline of the West Bay. Hamad International Airport is a 10-minute drive from the premises. Horizon Manor is a few steps from the Islamic Art Museum. The renowned Souq Waqif market is 10 minutes away.
My Opinion and Last Word
Have you been to Doha, Qatar? Any cool tips to share?
I loved being in Doha, Qatar, and want to go back again. I hope my story has motivated you to visit Doha.
Please leave a comment below! I'd love to hear from you to improve my knowledge. 
Was this travel guide helpful for you?
If you'd like to help me continue making free guides, here is one way you can help:
Share This Guide 

– If you have a friend that would benefit from this guide, share it with them. Or post this guide on Facebook, Twitter or Google+
Your Support would definitely help me making more free guides like this. Thank you in advance!
Affiliate Link – This post in Dizzy Traveler contains affiliate links, which means I receive a referral commission if you purchase after clicking at no additional cost to you. These funds go to maintain the site. Thank you for your support.
Here are few affiliates link that may help planning a perfect trip while staying within budget