You got to try it particularly their legendary Pastrami or mouth-watering Corned beef and my favorite all Beef Hot Dog.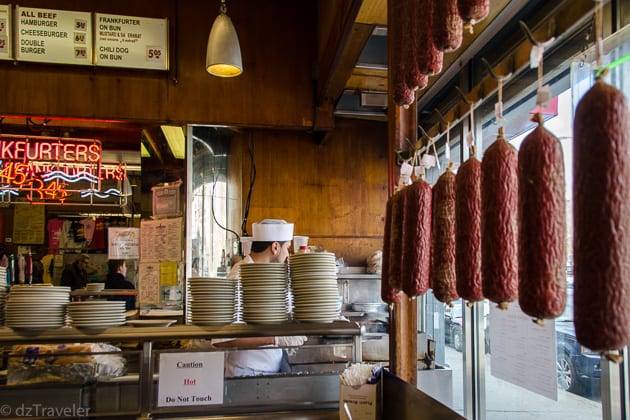 Over the years, I have passed by Katz's Delicatessen hundreds of times but an only hand full of time I had the opportunity to have a great meal over there. Every time it surprised me. The 128-year-old Katz's is now a tourist magnet in Lower East Side of Manhattan (205 East Houston Street). Locals and out-of-towner alike are lining up every day, standing hours in the line just to try out the legendary pastrami in Katz's Delicatessen. Not only their legendary Pastrami or mouth-watering Corned beef what that are famous for but their hot dog also recently voted No. 1 in the U.S.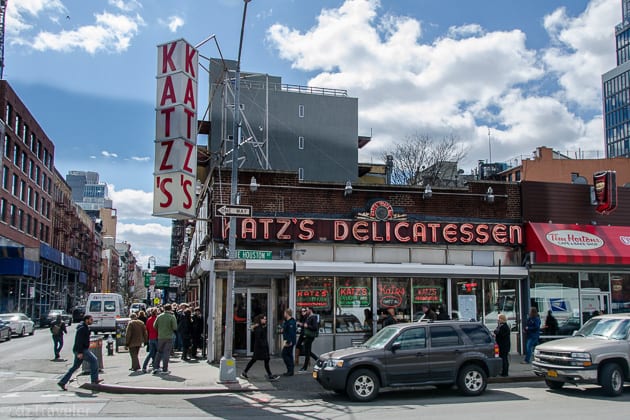 Once you get in you will be handed out a ticket as if you are getting a free meal. The massive wood-paneled restaurant is plastered with celebrity pictures and signs. One of the interesting ones was for the promotional campaign from World War II which says "Send a Salami to Your Boy in the Army," handing down from the ceiling.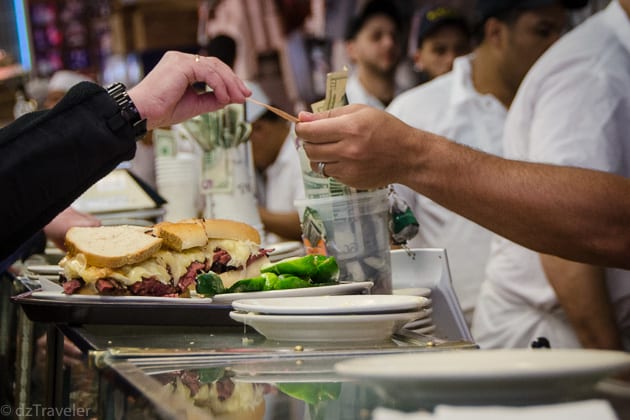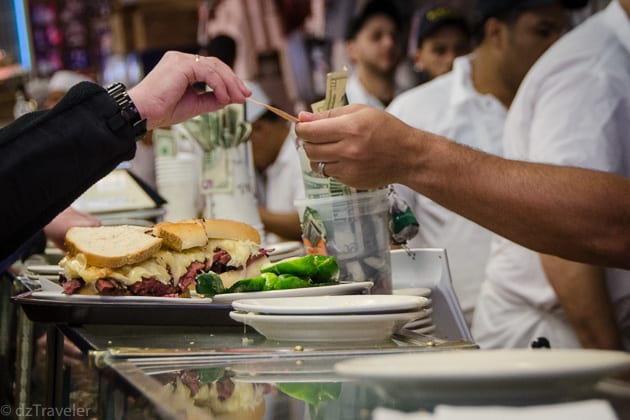 Inside the restaurant, you may find it little chaotic maybe because most of them are the first timer and wondering around and getting used to their traditional way of ordering. Such as making yourself to the front of the line, order food, seeing your sandwich is being made right before your eyes, what to do with few slices of meat you received a sample, hand out the pink ticket and retain it after they scribble a doctor note on it, finding a table etc. Be careful not to lose them as they are the proof what you ordered and how much did you order as no cash will be exchanged at during ordering.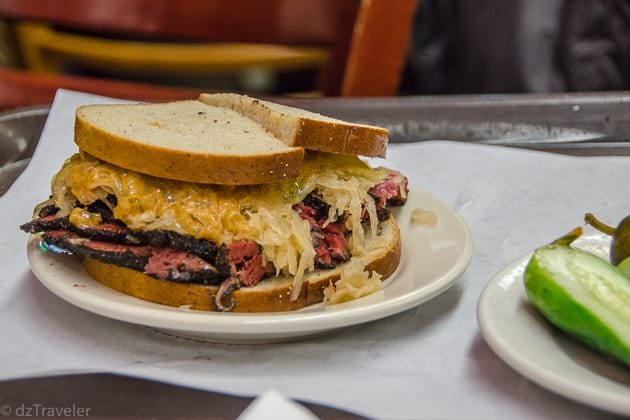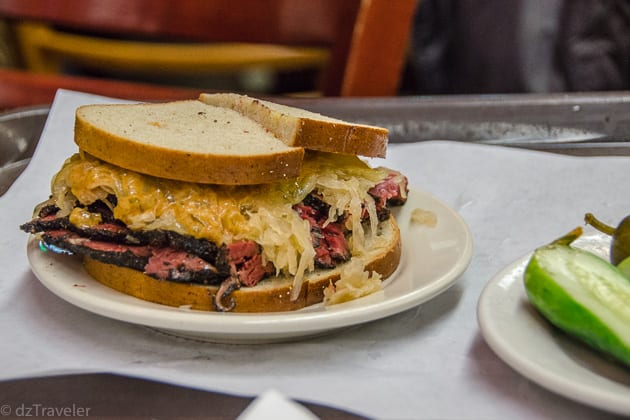 If you are a first timer in NYC or a local you should not miss it, just try it out and experience once in a lifetime experience. In fact, while writing this blog I feel like going back there again and enjoy my favorite items once again.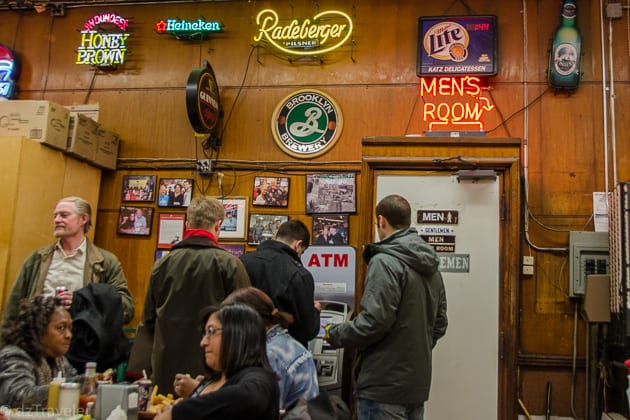 Service was polite, professional and quick. Katz handily earns five stars.
Note: They don't accept credit card so be sure to bring enough cash with you.
How to get there – Take Subway F to Second Avenue Station or F, M, J or Z to Delancy / Essex Street Station. Restaurant is at 205 E Houston St (Ludlow St)