I have visited the Forbidden City, my pictures cannot convey the slightest tale of these landmarks so definitely deserves a visit in person. The Forbidden City or The Palace Museum as it is called in China – probably the most famous site in the country. Visiting Beijing and not touring the Forbidden City would be unthinkable.
My hotel was around the corner so just walked over to Tiananmen squire and walked through the south gate called Meridian gate marks the beginning of the Forbidden City and my presence was a little drop in the constant stream of thousands of people pouring through the gates.
Once passing through the Meridian gate, I entered a huge courtyard paved with white marble stones in front of the Hall of Supreme Harmony (Taihedian).
The Forbidden City is a large area surrounded by 961 meters long and 753 meters wide red walls and a moat as wide as 50 meters and inside more than 90 palace compounds including 98 buildings, a separate section held the empresses quarters.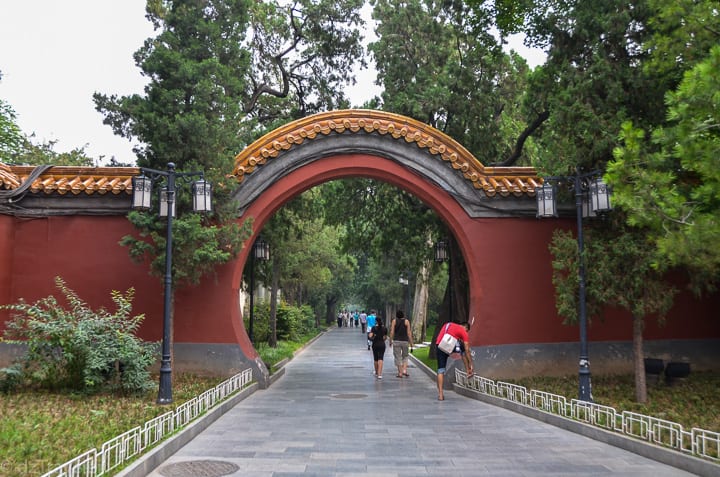 There are big plazas between great halls that all looked similar but no one was allowed to enter those halls. It wasn't until the Imperial Garden that I felt any excitement in the palace. I did find quite a few places within the walls that I enjoyed. It could be a little difficult and frustrating despite the fact that it got very interesting history, even it is a UNESCO World Heritage Site and the largest collection of preserved ancient wooden structures in the world, it just lacks the colorful elegance of other grand places in the world.
It could be due to the Forbidden City's troubled past. And there is little left of the Forbidden City's original treasures and beauty. It's a huge place and so many quarters like an inner and outer court places small and large it really takes a great legwork to cover all corners of this palace. It gets really hot during the day especially when the stone or concrete paved courtyards heated up with the sunshine.
At the end after covering most of the area missing few here and there was about time for me to exit through the north gate called Shenzhen Gate. It was an incredible experience to be able to travel back in time for a few hours and experience the glorious past of the Chinese dynasty.
Have you been to Beijing, here are a few pictures from my Trip:
---