Over the years, I have made several trips to Toronto, not only by air but also a couple of exciting road trips from the USA. I felt one step closer to home every time I was there. People are friendly and welcoming, and there is such a rich diversity in this beautiful city. Eventually, it has become one of my favorite cities in the world. None of my trips worldwide were business trips, and Toronto trips were no exception. Apart from the cultural experience, there are things to do that are extremely exciting and could turn your trip into one of the best ones you ever have.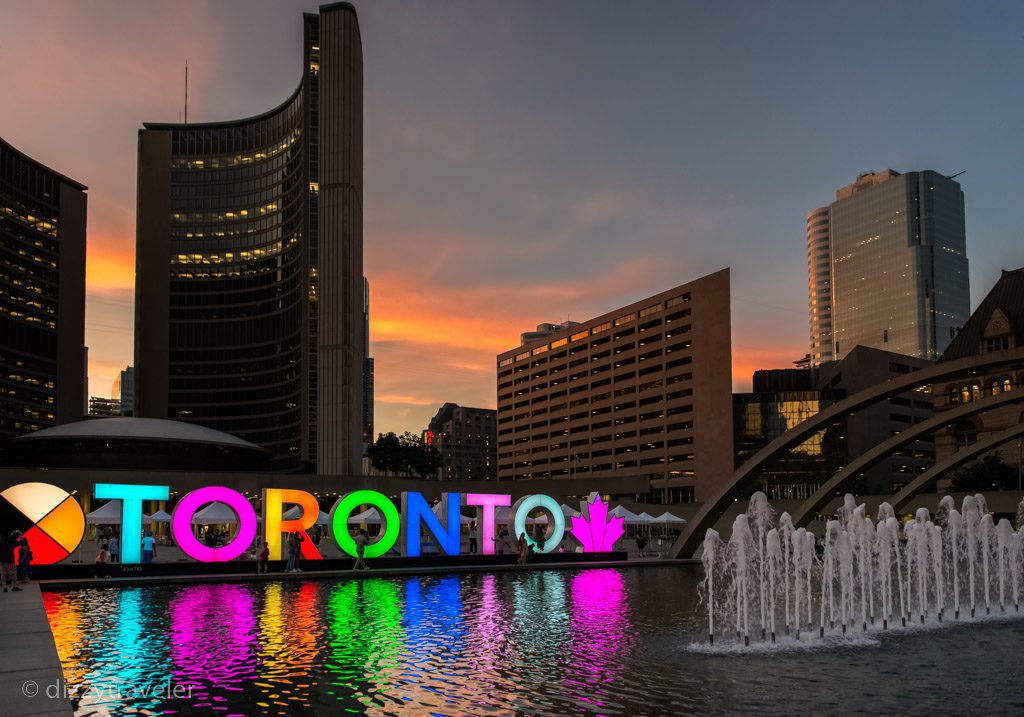 Top Things To Do In Toronto
There are many exciting things to do in Toronto; whether you plan a guided group tour or a self-guided trip, you will definitely be disappointed. Here are a few attractions I visited during my trip.
Visit CN Tower
The CN Tower is an 1815 feet (553.3 meters) high communications and observation tower in downtown Toronto, one of the tallest freestanding structures in North America.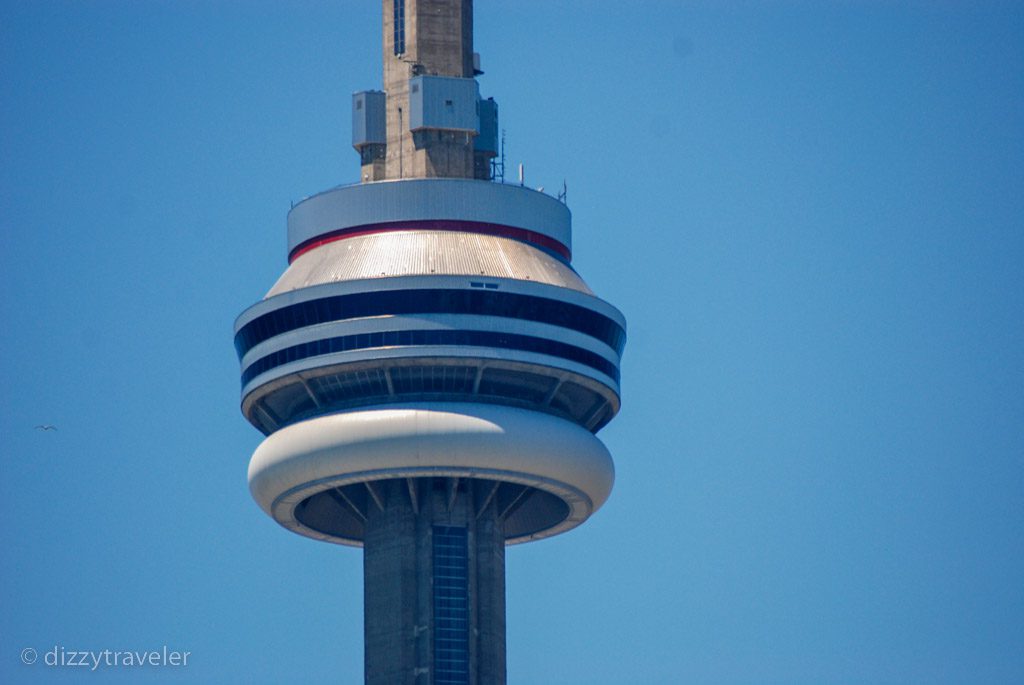 From the lookout at the top of the tower, you will get the best panoramic view of the city or gaze up at it from pretty anywhere in the down region of Toronto.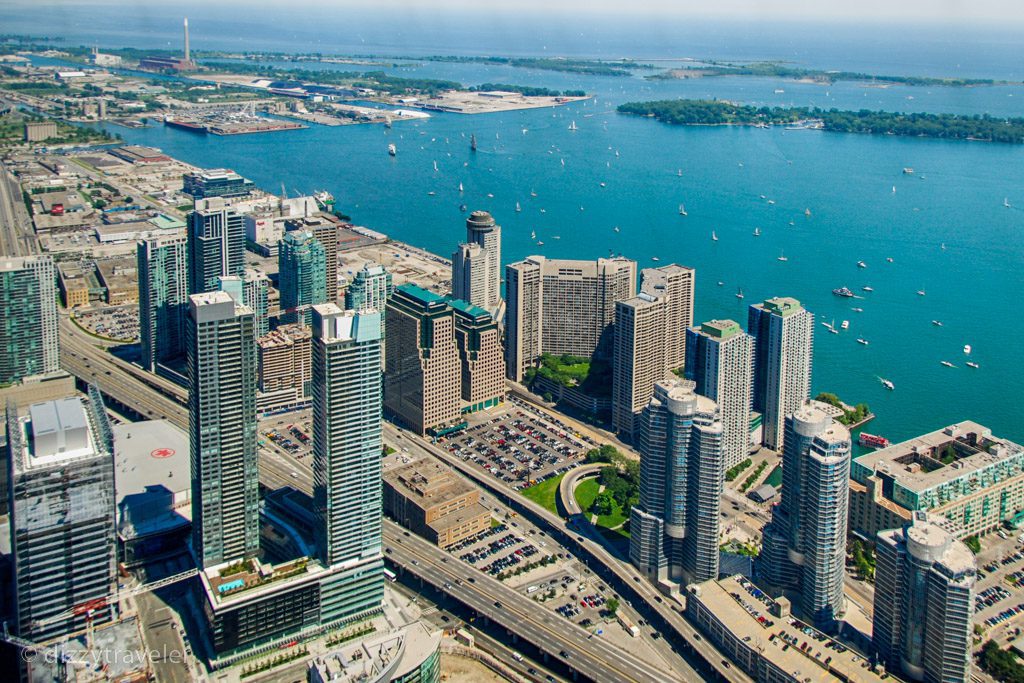 On the top of the CN Tower at 360 The Restaurant, you can experience delicious food along with a magnificent revolving view of Toronto.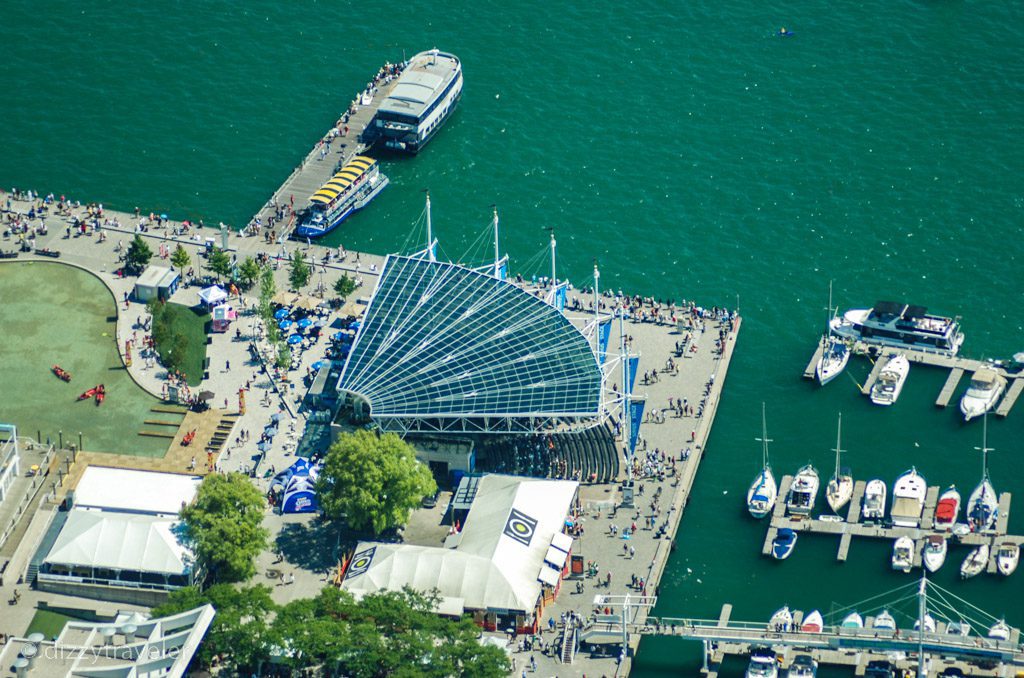 Relax By The Toronto Waterfront
Toronto waterfront is located along Lake Ontario's shores and is full of exciting activities. On a beautiful day, an excellent way to relax by the water's edge and get some exercise by strolling, shopping, dining, or watching world-class performances.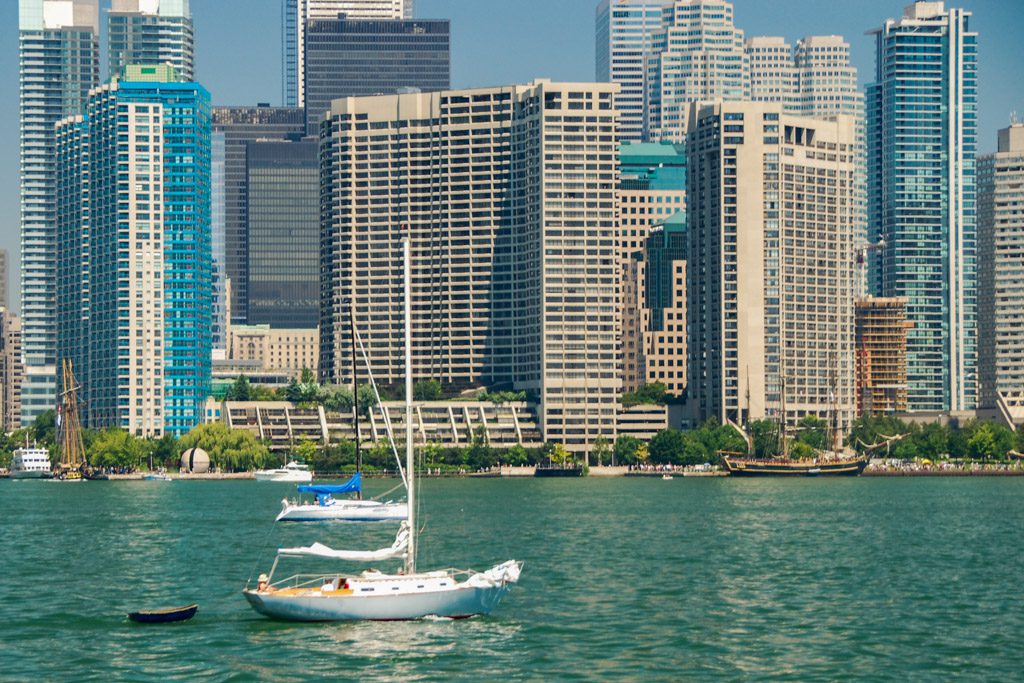 Visit Parks Around Lake Ontario
Lake Ontario is one of the five Great Lakes of North America. It is surrounded on the north, west, and southwest by the Canadian province of Ontario and the south and east by the American state of New York.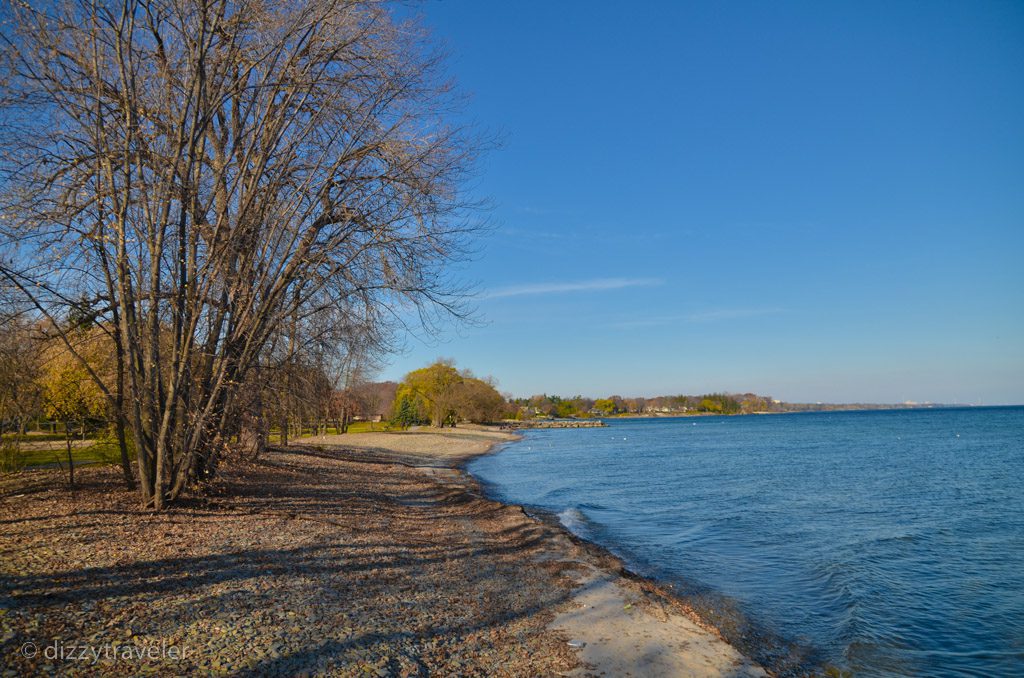 Day Trip to Toronto Island Park
Are you thinking of taking time off from big city chaos? Then this sprawling green space with an old-fashioned amusement park, beaches, picnic areas, and beautiful city views is the ideal place for you. This small cluster of islands of Hanlan's Point, Ward's Island, and Centre Island can be accessed by Ferry from Queens Quay. The Ferry ride itself is nice and an opportunity for a great view of the cityscape, especially during the sunset and sunrise.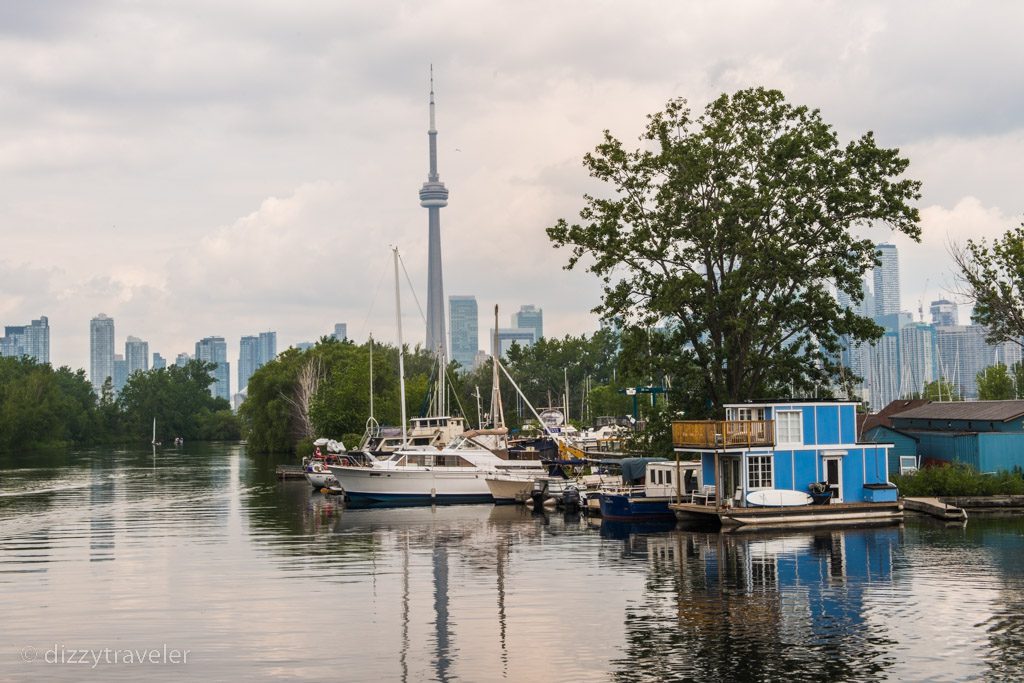 The Distillery District
My favorite section of downtown near the lakeshore is the beautiful old industrial part of the Distillery District. It is great for an evening stroll through the historic buildings. Find a table in one of those restaurants for dinner. Or taking advantage of the photo opportunity. If you are interested, there are also some unique gifts, art, and jewelry shops.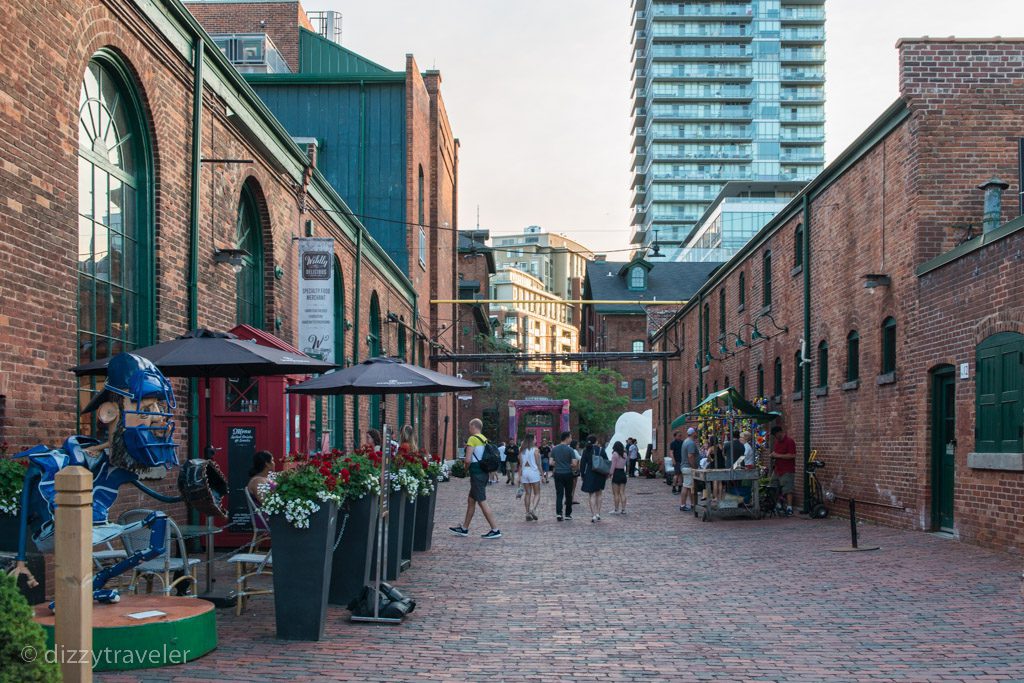 Day Trip to Niagara Falls
Only 135 km, takes about an hour and 30 minutes to drive to Niagara Falls, a popular destination from Toronto. A great way to enjoy a day full of activities. Apart from talking about the amazing Niagara cruises for a thrilling up-close falls experience, it would help if you did not forget to check out the spectacular Niagara Falls Fireworks schedule. Usually, it's between June – August, or has dinner at Skylon Tower with the breathtaking view of the falls.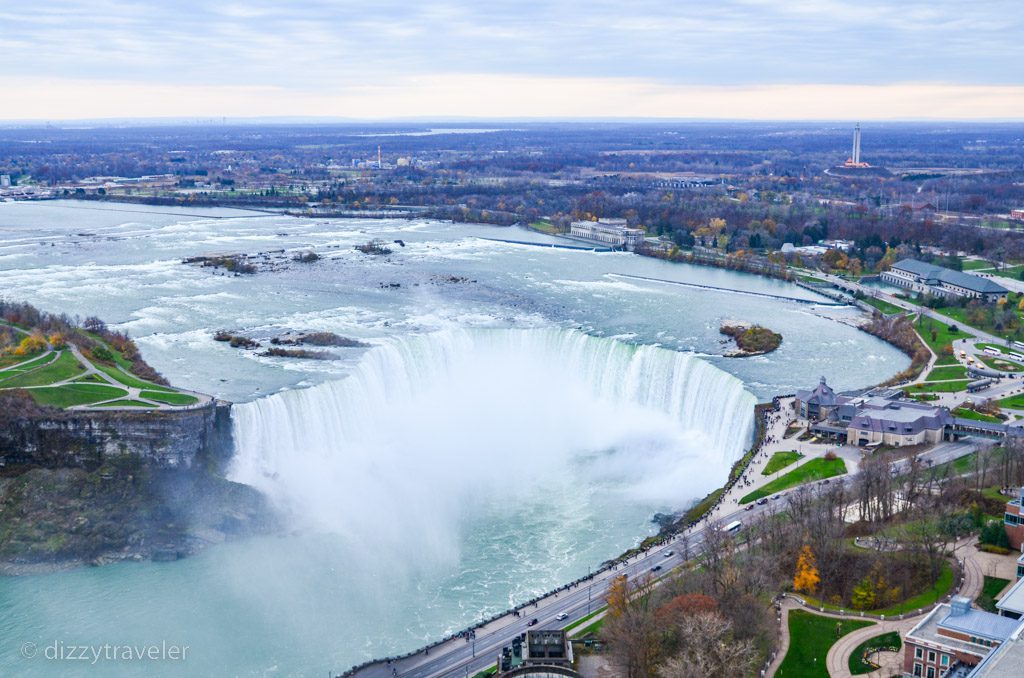 Day Trip to 1000 Islands
It is a perfect day trip destination, only 165 miles (265 km), about 3 hours driving from Toronto. The Thousand Islands is actually an archipelago of 1,864 islands on both sides of the Canada-U.S. border. The 1000 islands offer a bounty of recreational activities, from boating and fishing to hiking, skiing, and more. Of course, seeing the islands is the top priority for most visitors, and boat touring companies like Gananoque Boat Lines and Rockport cruise offer a beautiful cruise around the islands. However, don't miss Heart Island, one of the main attractions where most visitors get off to see Boldt Castle and the boathouse.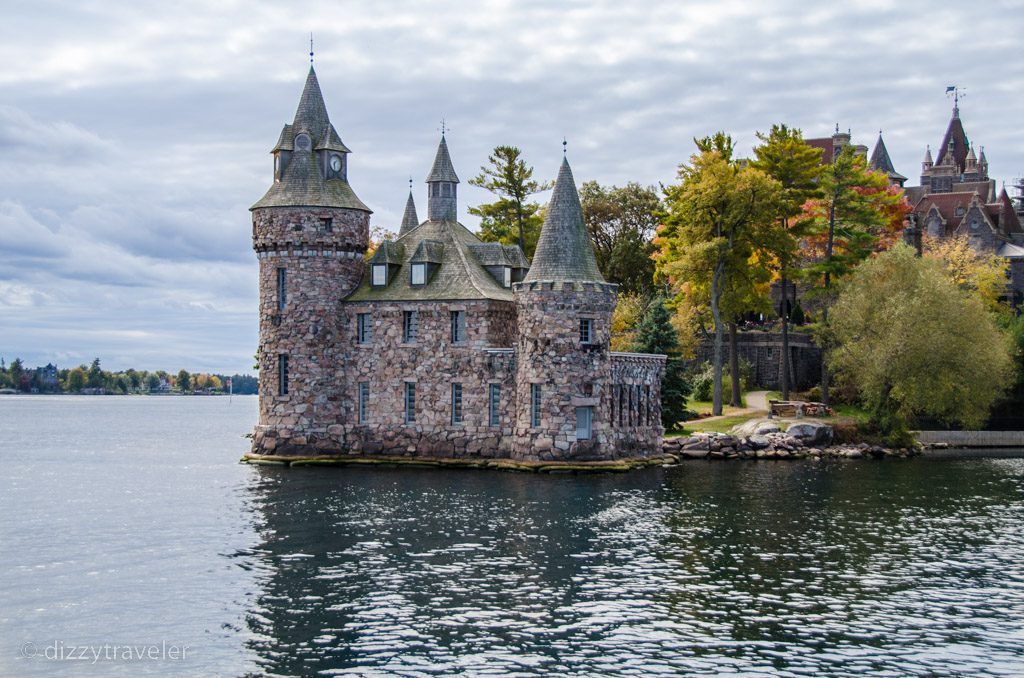 Most Prettiest Drives in Ontario
While in the region, if you are self-driving, you need to make sure to drive along the 1000 Islands Parkway from Gananoque to Butternut Bay just west of Brockville which is considered to be one of the prettiest drives in Ontario.
Where to stay in Toronto, Canada 
This Holiday Inn is next door to Maple Leaf Gardens in downtown Toronto. Located just 0.6 mi from Eaton Center and 1.9 mi from the CN Tower. It is just 10 minute walk to the University of Toronto campus. It offers a gym and a business center for guest use. Meeting facilities and concierge services are available.
Located in Toronto, 3.1 miles from Casa Loma and 3.2 miles from Ontario Science Centre, The Madison Condos provides accommodations with a fitness center and a spa & wellness center. In addition, guests can go for a swim in the private pool. The apartment features two bedrooms, two bathrooms, a dining area, a fully equipped kitchen, and a balcony with city views. The nearest airport is Toronto Pearson International Airport, 14 miles from the accommodation.
My Opinion and Last Word
Have you been to Toronto, Canada? Any cool tips to share?
I loved being in Toronto, Canada, and want to go back again. I hope my story has motivated you to visit Canada.
Please leave a comment below! I'd love to hear from you to improve my knowledge. 
Was this travel guide helpful for you?
If you'd like to help me continue making free guides, here is one way you can help:
Share This Guide 

– If you have a friend that would benefit from this guide, share it with them. Or post this guide on Facebook, Twitter, or Instagram.
Your Support would definitely help me make more free guides like this. Thank you in advance!
Affiliate Link – This post in Dizzy Traveler contains affiliate links, which means I receive a referral commission if you purchase after clicking at no additional cost to you. These funds go to maintain the site. Thank you for your support.
Book your Sightseeing Trip
There are a lot of beautiful places to visit and some exciting sightseeing activities to bring unforgettable memories back home. Please click our affiliate link to see more options.